September 16, 2022
Comfortable Condo Living: A Foreigner's Guide to Retiring in the Philippines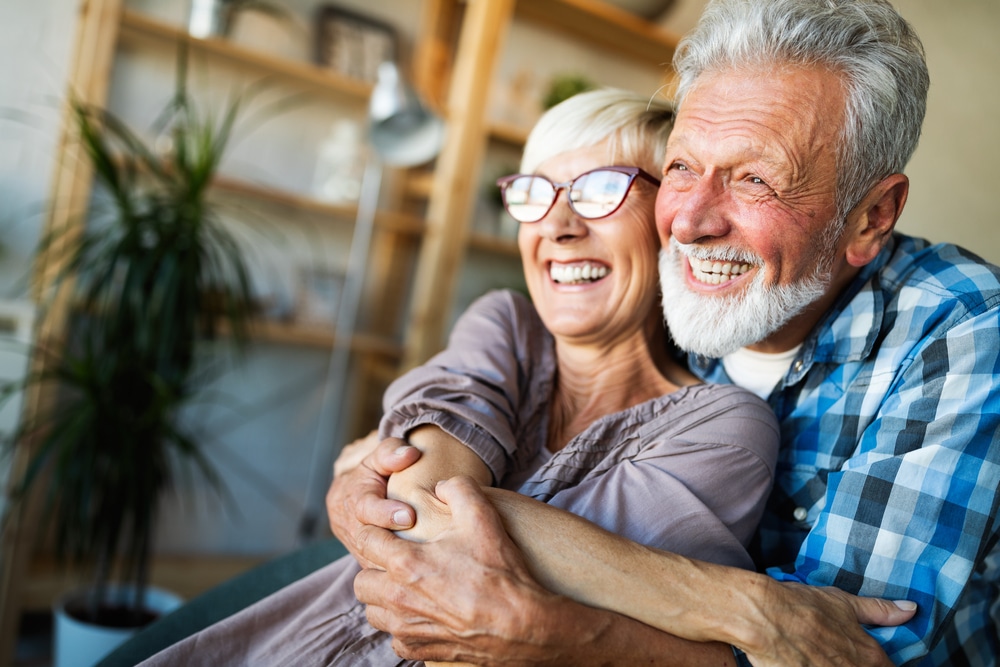 Many expats flock to the Philippines to retire. And it's not at all surprising. The Philippine archipelago has 7,107 islands with beautiful destinations and leisure activities to experience in every one of them. Plus, the country offers a variety of business opportunities for retirees who still want a little action while resting and relaxing. 
However, like all good things, retiring to the Philippines requires a lot of research and preparation. In that regard, you've come to the right place. Here's everything you need to know about relocating to the country.
Planning Phase
You must set these things in order before retiring to the Philippines.
Getting your visa
The first order of business is visa procurement. You must apply for a Special Resident Retiree's Visa (SRRV)—a non-immigrant visa offered by the Philippine Retirement Authority (PRA) to foreign nationals who want the Philippines to be their second home or investment destination.

An SRRV visa entitles you to an indefinite stay in the Philippines with multiple entries or exits, travel tax exemption, discounts with PRA partner merchants, and PhilHealth benefits, among other privileges.
Different visa types fall under the SRRV umbrella.
SRRV Smile –

For active and healthy retirees

SRRV Classic –

For active and healthy retirees

who want to use their visa deposit to invest in a condominium unit or a long-term lease

SRRV Human Touch –

For retirees with underlying health concerns needing special medical care

SRRV Courtesy –

For former Filipinos or foreigners who have served in the Philippines as an ambassador, diplomat, or as part of an international organization

SRRV Expanded Courtesy –

For foreigners who are former military officers from countries with existing military ties with the Philippines
When applying for an SRRV visa, you must prepare the following requirements:
Original valid passport with updated Temporary Visitor's Visa

Accomplished PRA Application Form

Original valid medical clearance

Original valid police clearance from the country of origin and an NBI Clearance if an applicant has stayed in the Philippines for over 30 days from the last date of entry

Photos (8 pieces, 2″x2″)

SRRV deposit that is inwardly remitted

Fees:

One-time processing or service fee: $1,400.00 for the principal applicant and $300.00 for a dependent applicant

Annual fee of $360.00 for the principal and two dependents

Marriage certificate for joining dependent-spouse

Birth certificate for joining dependent-child
To jumpstart your application process, you should make an appointment with the PRA via email or social media channels. After that, you must open a USD account with a PRA-accredited bank. 
Can I own property in the Philippines?
Land ownership in the Philippines is exclusive to Filipino citizens. In fact, infractions of the Anti-Dummy Law might lead to land forfeiture, among other legal repercussions.
However, you can legally opt for condo ownership. Foreign nationals are allowed to own a condo unit under the Condominium Act of the Philippines (RA 4726).
When looking for a condo unit, choose a trusted name in the real estate industry. You can't go  wrong with Federal Land developments. Every structure built by the company mirrors its pioneering and visionary spirit. You can ensure well-built homes situated at prime locations in the Metro.
Which cities should I retire in?
Location can easily spell the difference between a fulfilling and an unfulfilling retirement. For the former, put the following areas on your list of priorities.
Makati
This is one of Metro Manila's major cities, home to the country's primary central business district. Most expats are searching for business opportunities in the Philippines in this city. Many condominiums in the area are available for foreigners, like the Paseo De Roces that sits along Don Chino Roces Avenue in Makati. It offers quiet and comfortable living spaces while staying close to upscale malls, office towers, Sunday markets, and green parks.  
Bonifacio Global City (BGC)
This neighborhood is popular among expats because of its cosmopolitan feel and walkable street design. It has everything you need, from restaurants to shopping malls, party spots to public parks—most of which are in close proximity to Grand Central Park, Federal Land's master-planned community patterned after New York City. 
Grand Central Park is home to Grand Hyatt Manila Residences, five premium condominiums such as Madison Park West, Park West, Central Park West, Time Square West, and Park Avenue. It also houses The Seasons Residences, a Japanese-inspired residential development with the country's first MITSUKOSHI.
Manila Bay Area
Known as the entertainment capital of the Philippines, Manila Bay Area in Pasay City is home to several casino resorts, luxury hotels, theaters, and shopping complexes. Its proximity to Ninoy Aquino International Airport is another reason why expats and international business firms congregate in the area.
Capturing the growing demand in the area are several condominium developments and townships, one of which is Metro Park by Federal Land. Metro Park offers 36 hectares of interconnected spaces featuring luxury resort homes, shopping centers, business hubs, weekend event spaces, and an elite college – all set within the thriving business district of the Manila Bay Area.
Ortigas Center 
Ortigas Center in Pasig City is also one of the most important business hubs in the country, as it houses the headquarters for numerous multinational and local companies. It's also the location of several prestigious schools, shopping malls, public parks, and restaurants, making it an ideal place for a leisurely day and nightlife. 
With the city's outstanding balance of a bustling metropolis and serene parks, what better way should you experience the city than by living in a Zen-inspired sanctuary? The Grand Midori Ortigas is a condominium that features Japanese architecture and design, replete with Zen-inspired amenities. Its interiors and landscape take after the Japanese concept of wabi-sabi, which emphasizes finding beauty in imperfection and asymmetry.
Cebu City 
Crowned Queen City of the South, Cebu City is the top business hub to be outside the capital region. This area's number one selling point is its urban structures that are not quite far from local delights. It's perfect if you want to be in the thick of the action while being within reach of a rejuvenating beach or mountainside retreat whenever you prefer a quieter and slower pace.
The best way to experience the scenic views of Cebu City is by living in a property that offers a commanding view of the city and its surrounding environs. One such property is Marco Polo Residences, a condo perched atop Nivel Hills. This premium condominium offers views past the tranquil hillside views and across the thriving city,  all the way to the azure waters by the coast.
Relocation Phase
Once you have everything planned, it is time to book your flight to the Philippines. Here's how to make the process go as smoothly as possible.
Documents you'll need for immigration
Be ready to show essential documents at the immigration booth upon arrival. 
Identification

– These documents validate who you are, helping the immigration department ensure that no restricted individuals enter the country. 

Visa-related documents 

Birth certificate 

Marriage or divorce certificate 

School diploma and transcript of records

Curriculum vitae 

Driver's license

Proof of income and residence – Documents that show proof of income or assets assure the Philippine government that you have the means to sustain yourself and your dependents financially. Meanwhile, residential details will let Philippine authorities know where to find you should the need arise.

List of contact numbers and residential addresses in the Philippines

Payslips, financial statements, and other proofs of income

Tax or Social Security documents

Insurance information

Medical – These documents are crucial, especially now that we are in a pandemic where several health requirements are necessary for ensuring the safety of travelers and the Filipino public.

Proof of vaccination

Medical certificates such as x-rays, lab tests, or HIV test results

Veterinary forms and clearances (for pets)
What you need to do after offloading from the plane
Whether you're a first-time traveler or a seasoned jet setter, you'll have a relatively easy time clearing airport processes. Signs exist throughout the premises to guide new arrivals. For any confusion, you may approach airport authorities for assistance.
Proceed to the One-Stop-Shop Holding Area for a health and safety protocols briefing.

Present your OHP QR Code at the DOT Help Desk.

Proceed to the Bureau of Immigration for arrival clearance.

Proceed to baggage claim and customs inspection.

Arrange transportation to your destination.
Settling Phase
Congratulations, you have successfully immigrated to the Philippines! Now, you should familiarize yourself with your new home and neighbors.
Setting up utilities
You can move into your new house after the official condo turnover. To make the process as stress-free as possible, follow this comprehensive condo moving guide. Ensure you have everything accounted for before the day, including parking reservations for the moving truck.
As for utilities, coordinate with your real estate agent or condo developer. Know which utilities you need to arrange on your own. Some buildings take care of waste management and water services, while you'll usually have to apply for electricity, internet, and gas connections.
Applying for health insurance
Health insurance affords you peace of mind, which is even more critical if you live miles away from home. You may acquire health insurance via the Philippines's PhilHealth system. Follow these steps:
Submit the PhilHealth Member Registration Form (PMRF) for Foreign Nationals to the PRA Head Office in Makati City or any of its satellite offices nationwide.

Submit enrollment requirements, such as the SRRV.
There are also private health insurance providers in the Philippines that you should seek out if the coverage of the state-sponsored health insurance system is inadequate for your needs.
Getting familiar with the tax system
Resident aliens need to pay taxes on their income in the Philippines. Expect to pay tax rates of up to 32% of declared income. 
You might also need to review Republic Act 7160 or Title II of the Local Government Code of 1991, which governs the country's real property tax. You may opt for an annual or quarterly payment agreement with the Treasurer's Office of the municipality where your property is located or registered. Bring your tax declaration and official receipts.
Exploring your new home's amenities
Part of the privileges of condo living is the amenities you get. On your first days in the building, you should explore these amenities. Depending on your developer, the condo amenities may include gyms, pools, green spaces, and jogging paths.

Do not shy away from maximizing these perks. Whether you use them or not, you're paying for their maintenance via the monthly association fees.
Familiarizing yourself with your new country and its people
To live your happiest life in the Philippines, familiarize yourself with the following.
Language
Filipino is the Philippines' national language spoken across the archipelago. Another widely spoken language is English. If you move to provinces outside Metro Manila, expect to hear other languages with their corresponding dialects.

Learning a little Tagalog—the foundation of the Filipino language—is recommended if you reside within Metro Manila or its adjacent provinces.
Food
Filipino cuisine boasts a unique confluence of Chinese and Spanish influences mingled with distinct Filipino flavors. Regions and provinces have special delicacies that are worth trying out.

Restaurants offering Western dishes abound, so should you miss the taste of home, you'll be taken care of. You won't have difficulty finding a restaurant serving staples of Japanese or Indian cuisines, as well.
Culture
The Philippines is a predominantly Catholic country. This religious background is embedded in the cultural facets of the archipelago. That goes without saying that the country is not purely traditional or conservative. Western cultural influences are apparent everywhere, from fashion to the arts.
Climate
A subtropical country, expect the Philippines to be hot and humid most of the year. The monsoon season starts around June, while the colder months typically begin in the latter quarter of the year. To protect yourself from the sun, wear sunscreen every day. Hydrate as much as you can.
It's More Fun to Retire in the Philippines
The Philippines offers foreign nationals the chance to pick and pursue the lifestyle they want as retirees. Choose your adventure, as they say. Whether that adventure is purely for recreation or something sprinkled with business, it's possible. Just be sure to make the necessary preparations before uprooting yourself from your home country and relocating yourself to one of the islands or cities of the archipelago.
Wherever in the country, you will find a home with the projects offered by Federal Land in the Philippines. Their portfolio consists of well-built and quality real estate investments in prime locations. Talk to one of their representatives to know more about their condos for sale in the Philippines.