August 6, 2013
Happiness by Manila Bay at Palm Beach Villas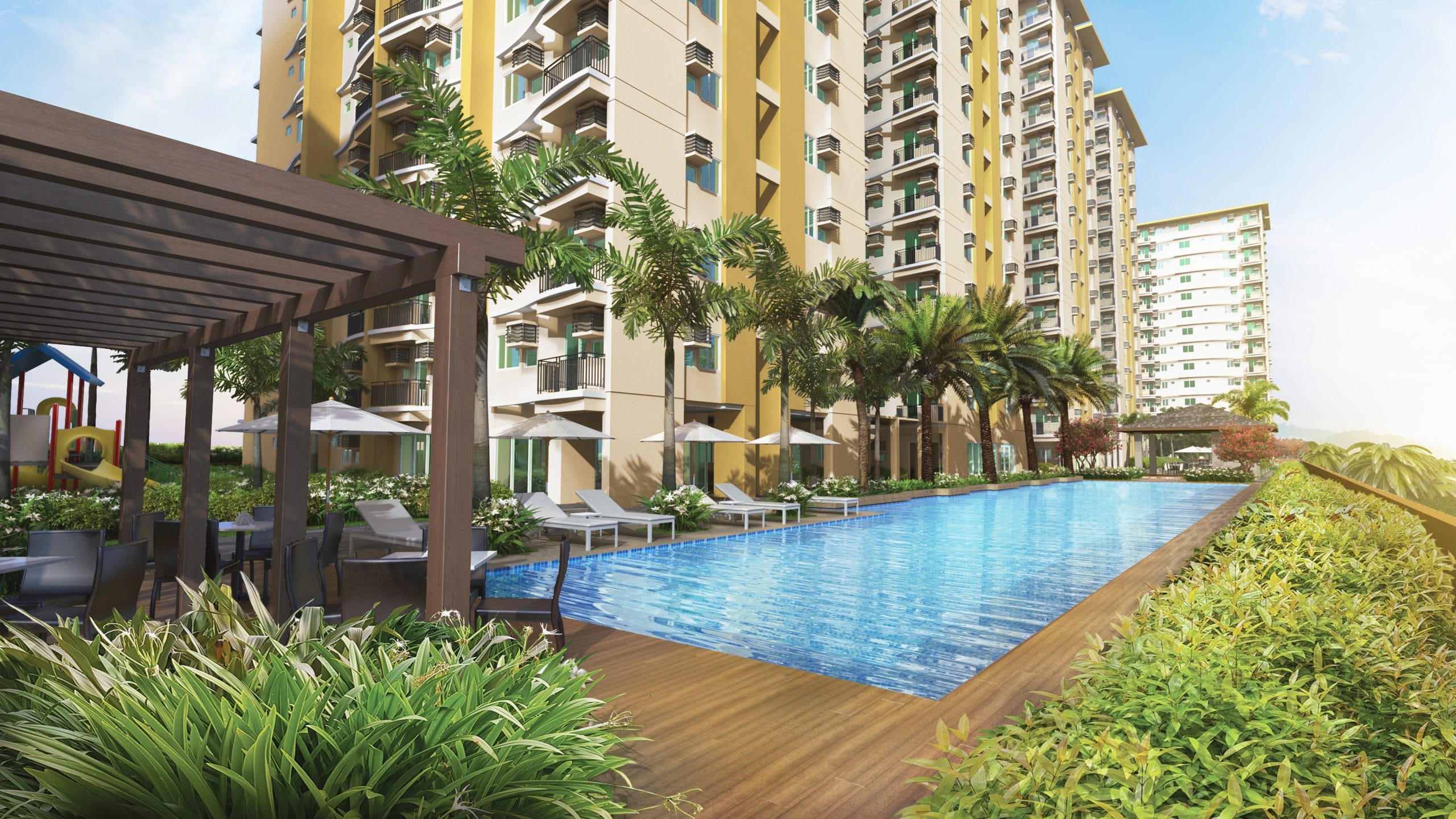 The famous Manila Bay sunset no longer has the monopoly of making Metro Manila's waterfront beautiful every twilight. Bay City, a master-planned community along the bay in Pasay City, now also adds luster to the splendid panorama as it hosts a variety of seaside restaurants, shops and entertainment hubs that delight families and leisure lovers.
Surprisingly, living in the area is a vision within reach. Property developer Federal Land's subsidiary, Horizon Land, is ushering in Palm Beach Villas, a two tower residential condominium within Bay City's Metro Park. The development offers a roadmap to happiness anchored on seven quality points: HomeBuddy, HomeComing, HomeBase, HomeConnect, HomeCenter, HomeCourt and HomeCare.
HomeBuddy. Palm Beach Villas' resort-type amenities are so inviting they will make residents a HomeBuddy. Its first tower, aptly named Boracay, feels likes a vacation home, making unit owners always wanting to stay at home and spend quality time with their families.
HomeComing. Great HomeComings await residents and their guests everyday upon entering the elegant lobby and reception area, thus making homecoming and staying home always a happy one.
HomeBase. Home is truly where one's heart is and Palm Beach Villas provides the best HomeBase there is, where residents get to savor the best that bayside living has to offer, day in and day out.
HomeConnect. Your unit will have a convenient way to HomeConnect you to your loved-ones. The development's units will have infrastructure for tech-ready TelPad, a telephone-and-tablet-in-one powered by PLDT Home. The TelPad adds the joy of sharing photos or chatting with friends and family around the country and the world over from the comfort of one's homes. With TelPad subscription, unit owners can enjoy clear and unlimited landline calls, unlimited high-speed internet access and free TelPad unit, which can be use to make calls, surf the web, access favorite social media sites, play games, watch movies, and receive e-mails, and more.
HomeCenter. Being HomeCenter of everything, Palm Beach Villas is near Blue Wave Mall, SM Mall of Asia, and Bluebay Walk, the upcoming shopping and entertainment center in Metro Park, where the family can indulge in a variety of dining pleasure and shopping experiences.
Metro Park is bounded by EDSA, Macapagal Boulevard, Roxas Boulevard and Sen. Gil Puyat Avenue in the Travel City of Pasay. This makes Palm Beach Villas very accessible to train stations, airports and a ferry terminal. The place is also a few minutes away from schools such as De La Salle University, College of St. Benilde, St. Scholastica's College, Manila Tytana Colleges, and U.P. Manila.
HomeCourt. Aside from the vacation lifestyle at Palm Beach Villas, there is the HomeCourt advantage as it has even more reason to find happiness with its luxurious amenities and facilities to fill your leisure time. There is a lap pool for adults and a kiddie pool as well. Other facilities include a clubhouse with function room, fitness gym/game room, changing rooms, outdoor play area, landscaped garden and al fresco dining area
Shops on the ground floor will cater to daily conveniences and needs. Its low-density arrangement of 17 units per floor will give residents ample amount of breathing space. Have a true vacation lifestyle right in your home.
HomeCare. Caring for one's property is a must and Palm Beach Villas is no exception. The building is secured 24 hours a day, guaranteeing HomeCare benefits with a fire detection alarm system, automatic fire suppression system, two passenger elevators, one service/passenger elevator, a stand-by power generator, podium parking and mailbox. Also, the Palm Beach Villas administration makes it easier and worry-free in terms of property and rent management services.
Your Palm Beach Villas home is within reach. Horizon Land, which caters to the middle-income home-seekers, offers a one-bedroom unit for as low as P9,000 per month. The amount of investment is surely something to be happy about considering that the family will have a wonderful, safe and secure home located in the beautiful area by Manila Bay.
For more information on Palm Beach Villas, you may visit its newly-opened showroom located at the G/F Bay Garden Club and Residences, Federal Avenue near corner Macapagal Boulevard, Pasay City, or call 382-1991.