May 13, 2020
How to Keep Your Condo Clean and Neat Always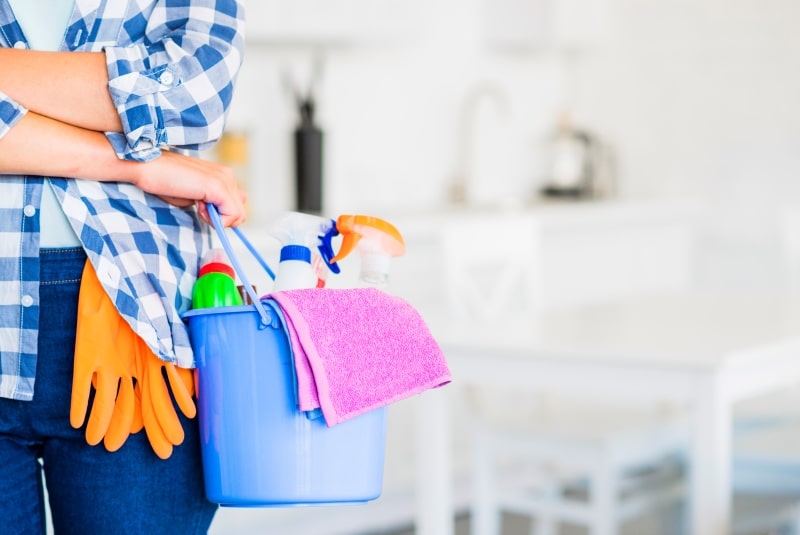 With the threat of COVID-19, it is important that we keep our home clean and organized.  A tidy home has more benefits than just about appearances – lesser risk of spreading a disease, lower stress levels, increased productivity, reduced allergens, and more.
Sometimes, cleaning your condo unit can be a tiring task. Here are a few housekeeping tips for a clean and happy home without breaking your back.
Clean as you go
A few minutes of cleanup here and there is less overwhelming than dealing with a month's worth of untidiness. Adopt CLAYGO or "clean as you go" as a habit to keep your home clean throughout the day. After every meal, wash the dishes and wipe down the table. Wipe dry your bathroom wall and floor after shower to prevent mold and mildew buildup. Always pick up clutter lying around, either put it in its place or chuck it into the trash bin.
The "clean as you go" policy also ensures that your condo will be free from ants, cockroaches, and germs.
Schedule a spring clean
For chores that cannot be done daily, map out a calendar to schedule cleaning tasks.  Once a week, you can plan to do your laundry and change your sheets and curtains. Once a month, clear out your pantry and defrost your refrigerator. Once every six months, you can call in the professionals to give a thorough cleaning of your air conditioner.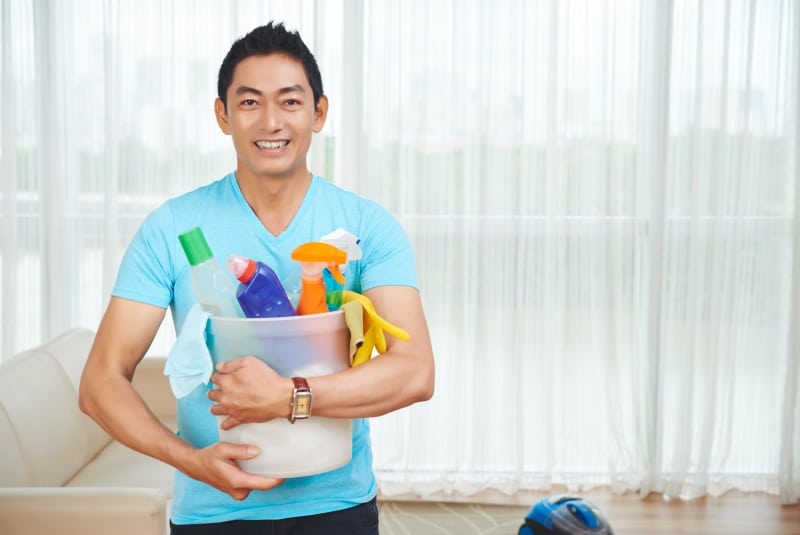 Put together a cleaning caddy
Instead of the typical wet rag, invest in microfiber cloths for surface cleaning. A microfiber cloth traps dust and dirt better than sponges or feather dusters and quickly dries so it won't spread germs compared to a wet rag. Add a bleach solution, furniture polish, glass cleaner, and a pair of latex gloves in a caddy and place it with other cleaning tools in your broom cabinet.
Invite the kids
If you are feeling swamped or simply don't have time for all the chores, delegate tasks to others in the family. If you have children in your condo, consider creating a kids' chore chart. Put on squares with age-appropriate tasks like cleaning their room, wiping tabletops, and sorting the laundry. Including children in the housework can teach kids good, responsible habits.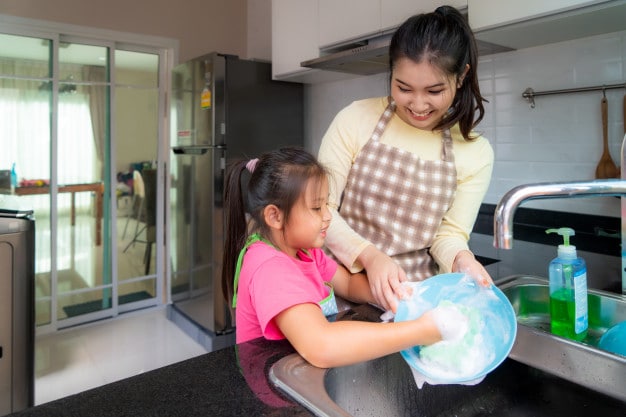 Pare it down
The secret to a tidy and spacious condominium is reducing the number of your possessions down to the essentials. The more items you keep that are unnecessary, the more items you have to clean. If you can, go through your belongings and let go of the things you do not love a la Marie Kondo. Throw away broken trinkets or donate stuff you have not used but are still in good condition. Keep only things you use often and really love.
One of the perks of condominium living is the low-maintenance lifestyle. Residents don't have to worry about yard work and pool maintenance as the property manager takes care of that. But since that perk doesn't extend inside your unit, keep in mind these tips to help you keep your condo unit tidy. Don't forget to schedule a once-a-month deep cleaning for the hard to reach areas of your condo.