May 25, 2022
How to Keep Cool in Your Condo in the Dog Days of Summer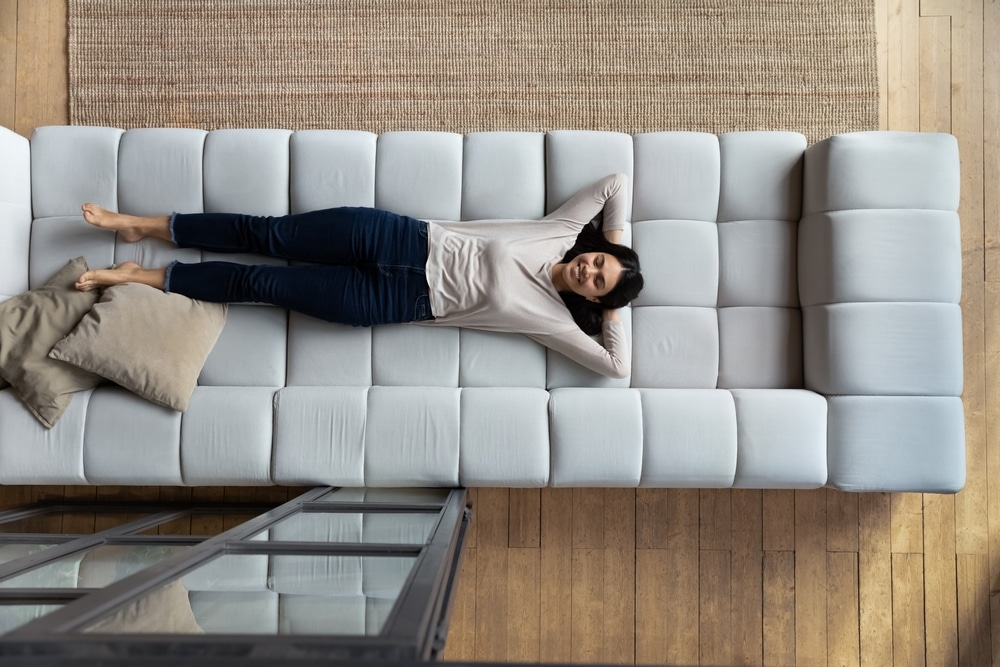 Most of the time, there is nothing better to do than to lounge around in your condo during a hot summer day. However, you must do your best to keep your condo cool lest you become uncomfortable and susceptible to heat-related illnesses like heat stroke and dehydration.
Learn how to keep your home cool under the intense summer heat with these tips. 
Get as much shade as possible
Sun rays pouring through your windows are one of the factors that heats up your unit. You could block the sun and lower the temperature by investing in shades or blackout curtains. Neutral-colored curtains with white plastic backing can help reduce heat in a room by 33%. Alternatively, you could also use blinds to block out as much of the sun's rays as possible to keep your condo from getting too hot. 
It also helps if your condo is designed with sustainability at its heart. Thanks to the innovative and sustainable concepts by Foster + Architects, Federal Land's The Estate Makati cross-shaped design, protruding fins, and angled bay windows allow enough natural light to come in while still producing a cooler environment indoors. 
Open and close your windows at the right time
Opening windows isn't always the best option for keeping your home cool. It can even be counterproductive to open your windows during the day. It's best to do this when the temperature outside is lower than in your condo.
The optimum times to open your windows are early mornings and late evenings. So, keep the cool air inside by closing your windows most of the day. 
Better yet, equipping your home with windows that passively reflect radiation from sunlight away from your home to help reduce solar heat gain coefficient (SHGC) in your home. With double glazed low-e glass windows, Federal Land projects like The Grand Midori Ortigas can lower the SHGC by reducing heat absorption while allowing optimum natural light toward the interiors. 
Turn off unused appliances
The use of appliances can add heat to your condo unit. Appliances like your television, oven, computer, refrigerator, and stove generate heat which can add to your room's heat load and make cooling more challenging. Of course, using these home essentials is unavoidable. However, you can keep your unit cool with the right strategy. 
Use heat-generating appliances like ovens, toasters, and stoves during the cooler periods of the day—that could be early morning or evening. It's best not to use these appliances all at once; space out their usage instead. You could power down the TV when you have other things to do and turn off the lights when not in use, as well. Alternatively, you can reduce the energy requirements of your TV while in use by lowering brightness or going into energy savings mode.
Keep the air moving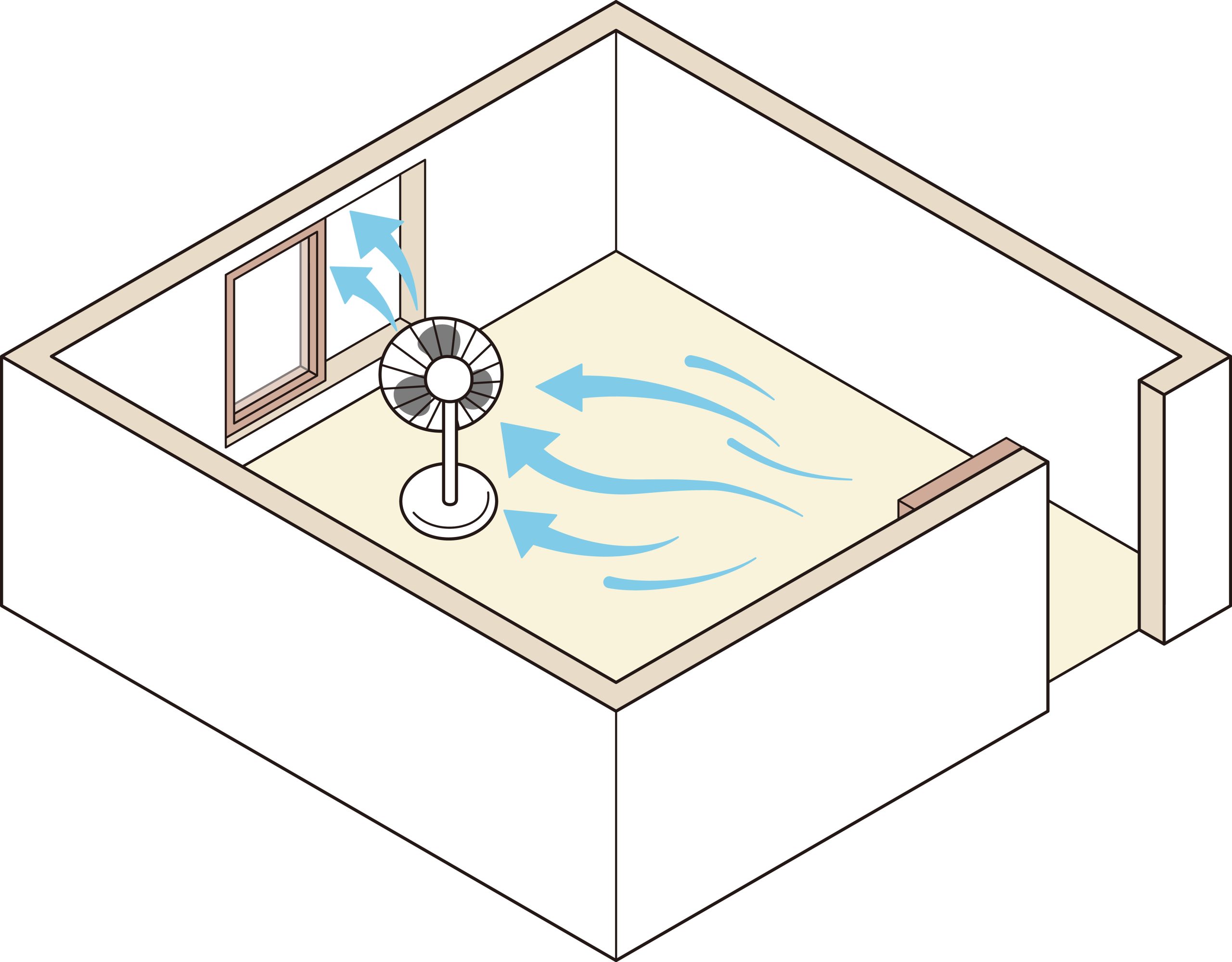 Air should always be moving and flowing through your unit to dissipate as much heat as possible. When you open a fan or the air conditioner, air moves to every part of your space.
You could control your condo ventilation by closing the doors of rooms you don't use, but keep the doors to the bathroom or the bedroom open. By doing this, you're preventing air from becoming stale, muggy, and stuffy. Generating a good draft of cross ventilation using two fans is also a great way to cool down your unit by moving air without having to turn on the AC. 
Get some indoor plants
Placing indoor plants has multiple benefits. For one, they serve as a physical shade to windows. Snake plants and bamboo can help shade your space from the sun's rays. Plus, having plants in your room makes it look cooler to the eye. Another benefit of having indoor plants is the added oxygen circulation and moisture it brings to indoor air.  
Outdoor plants are also help in regulating the temperature around your home. Federal Land projects like The Grand Midori Ortigas have Zen Gardens with plants and trees that passively cool the surroundings due to their shade and the effects of transpiration. You can also take a stroll their to relax your mind and body.
Go for a swim
If the temperature inside your unit is becoming too hot, maybe you should spend some of your time outside. Look for a condo for sale in the Philippines with amenities like a swimming pool. You could take a refreshing dip to help cool you down. 
As you take a swim, you might as well enjoy the unrestricted circulation of fresh air. Check out Federal Land's Mi Casa and Horizon Land's Palm Beach West and Palm Beach Villas. This property captures the breeze, greeneries, and resort-type amenities,perfect for cooling down during summer. 
Upgrade to LED lights
Most of the energy used by incandescent bulbs emits heat. According to LampHQ, only about 5% of the energy used by incandescent lamps are converted to light, meanwhile, the rest of the energy is converted to heat. By swapping to energy-efficient bulbs like LED lights, you're working toward cooling your condo and saving on your monthly electricity bill. Current LED lamp designs now use about 40% of their energy to generate light, while only 60% is converted to heat.  
Lower your mattress
Since hot air rises and cold air sinks, the floor is generally the coolest part of your room. Hence, using a bed that allows you to place your mattress lower to the ground will help you catch most of the cool air circulation in your room as you sleep. 
The kind of mattress you have matters, as well. Memory foam mattresses tend to get hot when you lie in them for long. A bed with built-in cooling gel can prevent you from feeling stuffy at night. 
Change your bedsheets
During the summer season, opt for sheets with lighter material. Put your fleece blankets and thick sheets in storage until the colder months since heavy fabrics like these are great insulators, which means that they can prevent body heat from escaping. Instead, replace them with breathable, cotton fabric sheets to keep your body well ventilated.
Stay Chill and Comfortable in Your Cool Condo Oasis
As the country becomes warmer, you must know how to keep your condo cool. Take a few of these tricks and bring them home, whether adding a plant to your space or lowering your mattress. You could also choose a property designed to keep heat to a minimum.
Federal Land offers well-built RFO and pre-selling condominiums with amenities like greeneries and swimming pools that you can use to cool you down during hot days. The properties are located in prime spots with high investment potential in the Philippines. Reach out to our knowledgeable real estate professionals to start your home-buying journey.