September 6, 2010
Living at the Bay Garden Club & Residences gives its residents the exclusivity and privacy they deserve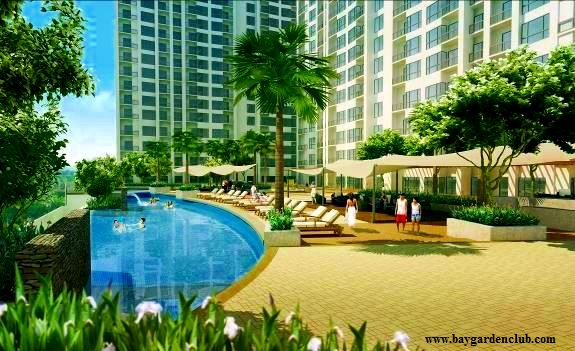 With its resort appeal and prime location along Macapagal Boulevard, the Bay Garden Club and Residences has given its residents an enviable foothold in the future commercial and tourism hub of Metro Manila.
What makes it all the more exciting is that all these now get combined with a taste of luxurious living in a premium location called the Metropolitan Park in Pasay City.
Developed by Federal Land Inc., Bay Garden Club & Residences is an exclusive three-tower residential community inside Metropolitan Park. The first tower has already broken ground last year while the second tower was launched recently. Once completed, the new development is set to redefine high-end living with its promise to deliver a relaxing vacation atmosphere.
The privacy of the community is given priority by Federal Land. It has very low density that only a few units are available in every floor, giving its residents the luxury of space and the exclusivity of their property. The first tower only has less than 150 units while the second tower has below 200 units.
Unit owners will get the feeling of not just being at home, but also being like at a resort at the same time with exclusive access to its club-like amenities, luxurious facilities and breathtaking view of the Manila Bay, only for the select few.
Like its first tower along the Macapagal Boulevard side, the Tower 2 facing the EDSA Extension will have its own elegant porte cochere or drop-off area, giving its residents and guests with a warm welcome. Homeowners of the Bay Garden Club and Residences also get a high-level of security, first-rate outdoor living, the best location and spectacular views.
The elevators are equipped with electronic access control locks and are accessible by keycards. CCTV cameras in the entire complex complement this security system.
The Bay Garden Club and Residences lives up to its name. Its first-class, supersized amenities provide a relaxing vacation atmosphere in the noisy city. There is a long swimming pool, a children's playground with sandbox, yoga cum meditation area, a bar and grill area, landscaped garden and outdoor lounge areas designed by noted landscape architect Paulo Alcazaren. Trees lining the poolside, meanwhile, provide shade and a tropical ambience.
A gym/spa promotes a healthy lifestyle, a daycare center takes care of the kids while mom is busy, a game room provides amusement, a function room accommodates big family gatherings and a library/reading lounge is perfect for studying.
The Bay Garden Club and Residences is accessible to main roads connecting to Manila, Makati and Parañaque cities. It is just a short distance away from Mall of Asia, the Manila Doctors College, the Bluewave Macapagal Mall, the seafood strip along Macapagal Boulevard, and other dining and commercial establishments.
The location further affords residents a spectacular view of the Manila Bay and its beautiful sunset. Only the privileged few will enjoy these exclusive offerings from Bay Garden Club and Residences. Target date of completion for tower 1 is by the last quarter of 2011.
To know more about project, visit its on-site showroom at Metropolitan Park, Macapagal Boulevard corner EDSA Extension, Pasay City, or check its website at www.baygardenclubandresidences.com.ph or call 551-0888