July 1, 2014
Luxury and accessibility define condo living at The Capital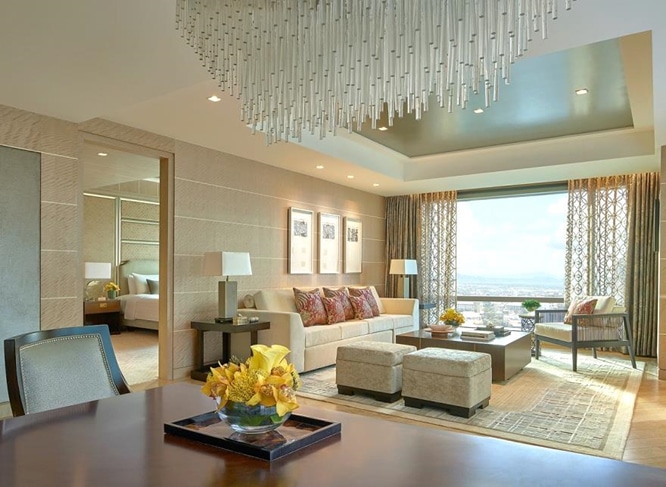 The Capital, from real estate developer Federal Land, stands as an impressive structure offering hotel living for its homeowners. With access to major thoroughfares and minutes away from establishments, the condominium, located in Quezon City, is at the hub of lifestyle and trade. With low amortization rates and soft payment terms, families who wish to make the high-rise their address of choice can easily move-in in several ready-for-occupancy units which are now available.
Situated along E. Rodriguez Sr. Avenue, The Capital is near recognized academic institutions such as Trinity University of Asia, St. Paul and St. Joseph colleges, and within proximity to the University Belt. Options for retail therapy and dining are plenty; the bustle of Tomas Morato and Timog offers a gamut of choices from quaint hole-in-the-wall restaurants to various entertainment centers. In The Capital, residents live near health institutions such as St. Luke's Medical Center and National Children's Hospital making it easy in case of medical needs.
In a time of increasing congestion in the city, The Capital offers a luxurious enclave for the family with amenities within its walls. The podium deck, which connects all towers, provides a full range of conveniences at par with the facilities of a five-star hotel. These include a fitness center, swimming pools, jogging paths, and a landscaped garden for the ultimate Zen.
The Capital is an exemplar of prime living in the city. As space management is the heart of any residential development, residents will be pleased to know that The Capital more than provides for comfortable living. Spacious cuts allow for a freehand to design each area to individual preferences – be it a single-bedroom or two-bedroom unit. Each unit is built using quality materials and is fitted with floor-to-ceiling windows for a panoramic view of the city. A porte cochere or grand driveway adds an elegant touch to the building.
More than the well-thought of master plan, the condominium employs a dedicated property management team providing 24-hour security, heat and smoke detectors, sprinklers in all floors and units, as well as a centralized garbage disposal unit. Networks of sanitary pipes are likewise concealed for aesthetic purposes. An efficient water management system has been set in place for environmental sustainability.
Fully constructed units are now ready for occupancy at the Athens and Beijing towers of The Capital. Residents can now experience hotel living in one of the best addresses in Quezon City. While the third tower, Rio, is still under construction, future residents can opt to purchase units for future investments – as a place to call home or a mixed-use of abode and office.
Owning haven in the city is easy and affordable. 2-BR units start at Php 10,000 per month. For more information on this project, log on to www.thecapitaltowers.com.ph, visit the showroom at the ground floor of the building in E. Rodriquez Sr. Ave., Quezon City, or call (02) 723-4153.