April 24, 2021
Mobile Meals: Faves From Grand Hyatt Manila's The Grand Kitchen, No. 8 China House Can Now Be Brought To You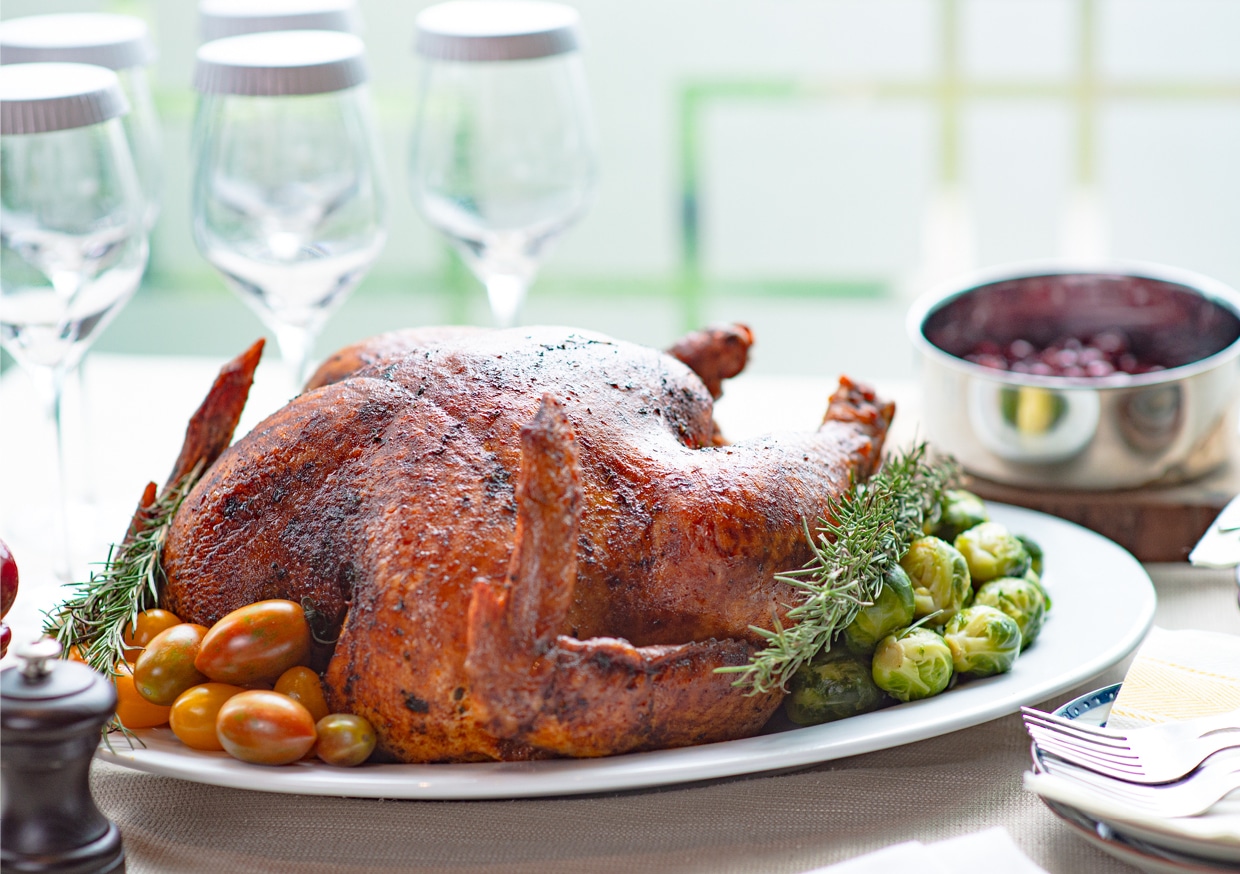 Slow-Smoked Barbeque Beef Brisket and Traditional Peking Duck, and sweet treats from The Florentine are just some of the popular dishes available for delivery or pickup. There are also vegan options aplenty.
While NCR Plus remains under Modified Enhanced Community Quarantine—albeit flexible, whatever that means—Grand Hyatt Manila has come up with several menus and sets from their most popular restaurants.
Work and home
Patrons can choose from Vegan, Western, and Chinese set meals, which include appetizers and main course platters.


Slow Smoked BBQ Beef Brisket, Western Cuisine Feast for six
Selections among the three cuisines include Roasted Pumpkin Soup, Seafood Chowder, Caesar Salad, Braised Crabmeat Soup, and Hot & Sour Chicken Soup for appetizers; and Vegan Lasagna, Slow-Smoked Barbeque Beef Brisket, Roasted Butterball Turkey, Traditional Peking Duck, and Crispy Lemon Chicken for main course items. The Vegan and Western menus also include dessert options including a Whole Vegan Chocolate Brownie, Strawberry Cheesecake, and Chocolate Cake.
Grand Hyatt Manila also curated 14 set menus that are meant for corporate meetings and virtual events. Each set is complete with an appetizer, main course, dessert, and soda for beverage.
Read more: Lifestyle Asia