July 11, 2023
8 Neighborhood Essentials That Should Be Near Your Home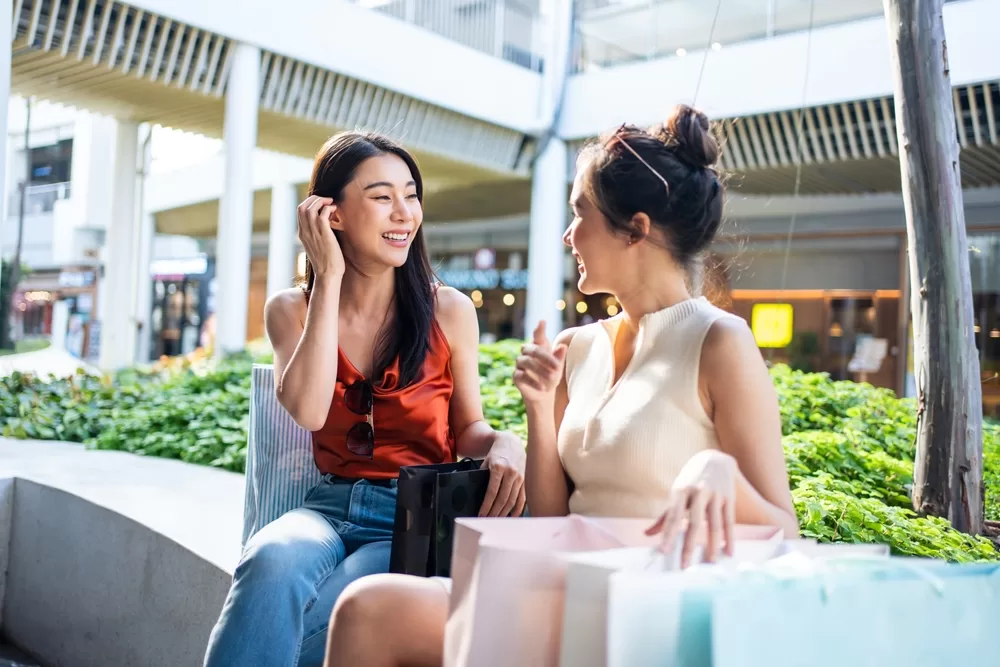 When choosing a home, you want more than a sufficiently sized and nicely designed space. On top of those factors, a nice neighborhood with essential establishments nearby can make for comfortable and convenient living.
Many of these neighborhood essentials are accessible to residents of condominiums in the metro. Taking it a step further, condos in master-planned community developments like Federal Land's Grand Central Park in BGC and Metro Park in the Manila Bay Area are excellent options that balance the city's hustle and bustle with the security of a gated community.
Note the various neighborhood essentials to look for in your ideal community with this article's area checklist.
8 Neighborhood Essentials to Look For Near Your Home
Having neighborhood essentials nearby means living a better life. Scout the location of your potential new home for these essential facilities.
1. Grocery stores
A well-stocked grocery store in the neighborhood gives you convenient access to fresh produce and everyday essentials within a short walk or bike ride. 
Federal Land and its subsidiary Horizon Land understand this importance. Besides being near established grocery stores, most of its condo developments sit atop a podium with retail establishments, including supermarkets and convenience stores. As such, you don't have to leave the building frequently for daily supply runs. 
2. Educational institutions
Access to quality educational institutions is a must if you have school-age children in your household. Fortunately, you can choose from several reputable universities near Quantum Residences along Taft Avenue, like De La Salle University, Arellano University, or St. Scholastica's College. Your kids only need a short LRT or jeepney ride from your condo to school. 
3. Parks and recreation centers
Parks and recreation centers are essential for a well-balanced lifestyle, so being close to these facilities is great if you want to unwind after a long day's work.
Quantum Residences' strategic location lets you enjoy iconic spots like the Cultural Center of the Philippines Grounds and Rizal Memorial Stadium. Choose from different fun activities, whether stage plays, tennis, or bowling. You can also get your daily dose of fresh air by hanging out in landscaped gardens and a promenade with scenic spots ideal for outdoor exercises like tai chi.
4. Malls, shops, and dining options
A vibrant and accessible lifestyle features malls, shops, and dining alternatives. Besides these establishments in podium floors,  Palm Beach West at Metro Park is also near MET Live and Blue Bay Walk,  within a short distance from the condo. Enjoy these abundant food and retail options just outside your home anytime. Residents at Federal Land's master planned community in Marikina can enjoy various retail options such as Bluewave Mall & Arcade, S&R Marikina, Panda Express, and Uniqlo Marquinton Roadside Store.
5. Medical facilities
Emergencies make a well-equipped medical facility in a neighborhood or community essential. A condominium that ticks this box lets you enjoy the convenience and peace of mind of having full-service medical facilities just a stone's throw away. 
In case of emergencies, the Manila Adventist Medical Center and Pasay City General Hospital near Quantum Residences can provide top-notch healthcare services. Meanwhile, residents living in Federal Land's Grand Central Park community are in close proximity to the world-class facilities of St. Luke's Medical Center.
6. Events venues
One of the best things about living in the heart of the city is getting involved in all the fun and action. That holds true, especially if you fancy a young professional's lifestyle with a work-play balance. As such, social venues are a must-have in your neighborhood amenities list.
World-class venues like the World Trade Center Manila, Le Parc, and Le Pavillon in Pasay surrounding Palm Beach West make attending events hassle-free.
7. Major thoroughfares
The ideal neighborhood is connected to major thoroughfares around the metro. Since the Quantum Residences sits at the crossroads of Pasay, Manila, and Makati, you don't have to experience transport horrors moving from place to place, including BGC and Alabang.
You can enjoy the benefits of more seamless commutes, not to mention time and energy savings you can use to be more productive at work and home.
8. Transportation hubs
Transportation hubs are vital for seamless connectivity and easy access to various destinations. These hubs can get you around the metro conveniently, even without a private car. The Quantum Residences is within walking distance of transportation hubs like the LRT1 station and terminals for jeepneys, express vans, and bus lines.
Discover the Perfect Condo Oasis: Redefining Exceptional Living
Finding the perfect home can be overwhelming, especially if it's your first. However, choosing a suitable space can also be rewarding. Look for condominium units that let you live how you want by offering the right amenities for your lifestyle.
Federal Land is a premier real estate developer in the Philippines that develops masterfully designed residential units and commercial spaces in prime locations with high investment potential, ensuring an enjoyable and complete condo lifestyle. Choose from any of Federal Land's units, and experience convenience like no other. See their list of residences or contact them for more information.