February 6, 2011
Newest community to rise in Binondo is Manila's "best-kept secret"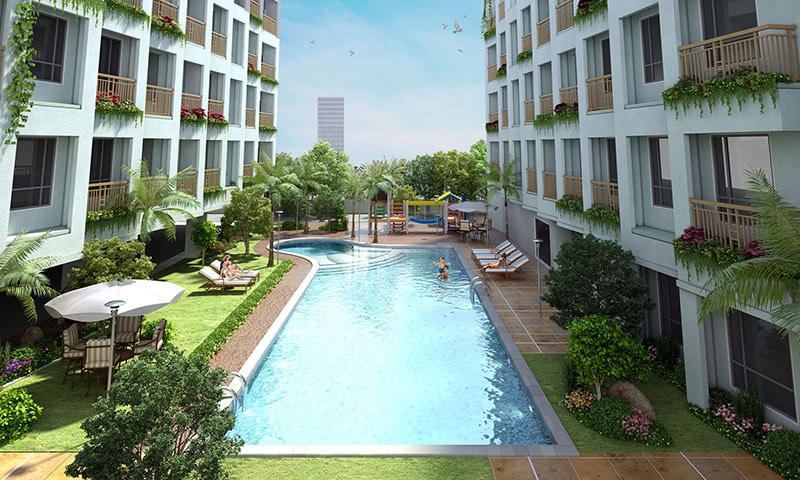 The ideal city lifestyle is usually defined by a number of convenient factors: a suitable location that is close to commercial institutions, famous landmarks and transport hubs, or simply a sanctuary that offers spectacular views of the surrounding community with lots of greens, sunset views and elements of nature — like a body of water which, if we go by Chinese belief, is a natural magnet for bringing good luck and fortune.
This particular feature is what has actually made a number of seaside destinations like the city of Venice in Italy, Harbor City in Sydney or the French Riviera in France a major property investment, luxurious living for many years now. In the Philippines, a real estate company known for providing projects tailor-fitted to the needs of modern home-seekers has set its sight on an ambitious project that derives inspiration from such world-famous developments.
Federal Land Inc., the real estate arm of Metrobank Group, is putting together a multiple tower riverside community along Escolta that would offer its residents a life of peaceful privacy while allowing them to keep in-touch with the action at Binondo's commercial center.
Inspired by "the Venice of the Far East," the Four Season Riviera is Federal Land's version of a Venetian Grand Canal, our own "city of water" that will become an important center of commerce and tourist destination in the near future. Its proximity to Binondo can easily make it a commercial success while the scenic views it offers – the world renowned Manila sunset, the romantic Manila Bay shore line, as well as famous landmarks like the Intramuros – actually makes it Manila's best-kept secret, a haven of wonders still waiting to be explored!
From the units alone, home owners are assured of their own spectacular view of the world-renowned Manila sunset. Add to this the fact that the development is located along a river – thus creating a scene that could give bayside communities such as Cannes and Nice, a run for their money. Future commercial developments in the area will also highlight different features from day to night.
Located in one of the more prominent areas of Binondo, the Four Season Riviera was conceptualized to make the most of what this location has to offer. Those who call the famous Chinese district their home would find it more convenient to plan trips here and abroad with the help of travel agencies soon to flourish in the area. Combining both the old and new, the development will also incorporate in its design modern homes inspired by one of the world's top sea-side destinations – the French Riviera – in an atmosphere that calls to mind the vibrancy and spirituality of Chinese culture.
The new development would also bring future residents closer to major landmarks and thoroughfares. It gets an extra touch of world charm as it is located within close distance of attractions that have made Manila one of the country's most important cities. There's the Walled City of Intramuros, site to more than 400 years of Philippine history. This is also where San Agustin Church and Manila Cathedral, which helped shape the nation's predominantly Catholic faith, are located. It is also the site of the Fort Santiago, the last fortress of Dr. Jose Rizal who had championed Asia's first battle for democracy.
The Four Season Riviera is also a good investment for people who wish to raise their family in a neighborhood where good education is assured. The Chinese schools as well as the University Belt, with institutions like University of Sto. Tomas, San Beda College, and Far Eastern University, is easily accessible.
The new community is situated beside Pasig River, an important feature for those who rely on Feng Shui in determining key success factors. This could also prove beneficial for the project's main target market — businessmen and merchants who have made a name in one of the country's oldest business districts. But more than luck however, one can't argue with the kind of urban convenience this new community will offer.
From the Pasig River, residents will have access to the River's ferry lane, enabling them to reach other business districts with ease. It is also near important retail stations like Divisoria and the Binondo central business district, making the area a strategic place for commerce. Those who enjoy shopping can go to malls, which is also located within the bustling circle of the downtown area.
Five-star hotels like the Manila Hotel, Hyatt Hotel & Casino, and Diamond Hotel which are roughly one-kilometer away from the site also add a touch of class to the project site. Because of this, the Four Season Riviera can be considered as one of the most valuable prime lots in the Binondo area today.
The towers of Four Season Riviera will be constructed with 30-storeys each. The development will also have its own driveway, which will lead to its grand lobby to welcome its residents and guests while commercial and retail establishments will be housed at the ground floor.
Home buyers can choose from a mix of one-bedroom, 2-bedroom, 3-bedroom, and 4-bedroom units. So whether one is a hardworking professional or a businessman with kids studying in major educational institutions, buyers will sure find their own piece of heaven in this river-side development. Generous parking slots that will be provided on the podium level parking.
As for the amenities, residents will be provided with an array of lifestyle choices that's sure to benefit even the most discerning resident. There will be a swimming pool (adult and kiddie pool), gym and fitness center, and jogging path for active residents; as well as a multi-purpose hall surrounded by a lush landscape garden.
Binondo holds a special place in the Federal Land portfolio as the company has established its name in the area with the construction of projects such as Tytana Plaza, Federal Tower, Dasma Corp Center, and Riverview Mansion. The grandeur of the Four Season Riviera is expected to add prestige to this historical and culture-rich Filipino-Chinese community. For more information about the development, please call 242-6422 or 242-6671.