January 8, 2015
One Wilson Square: A relaxing and private lifestyle in Greenhills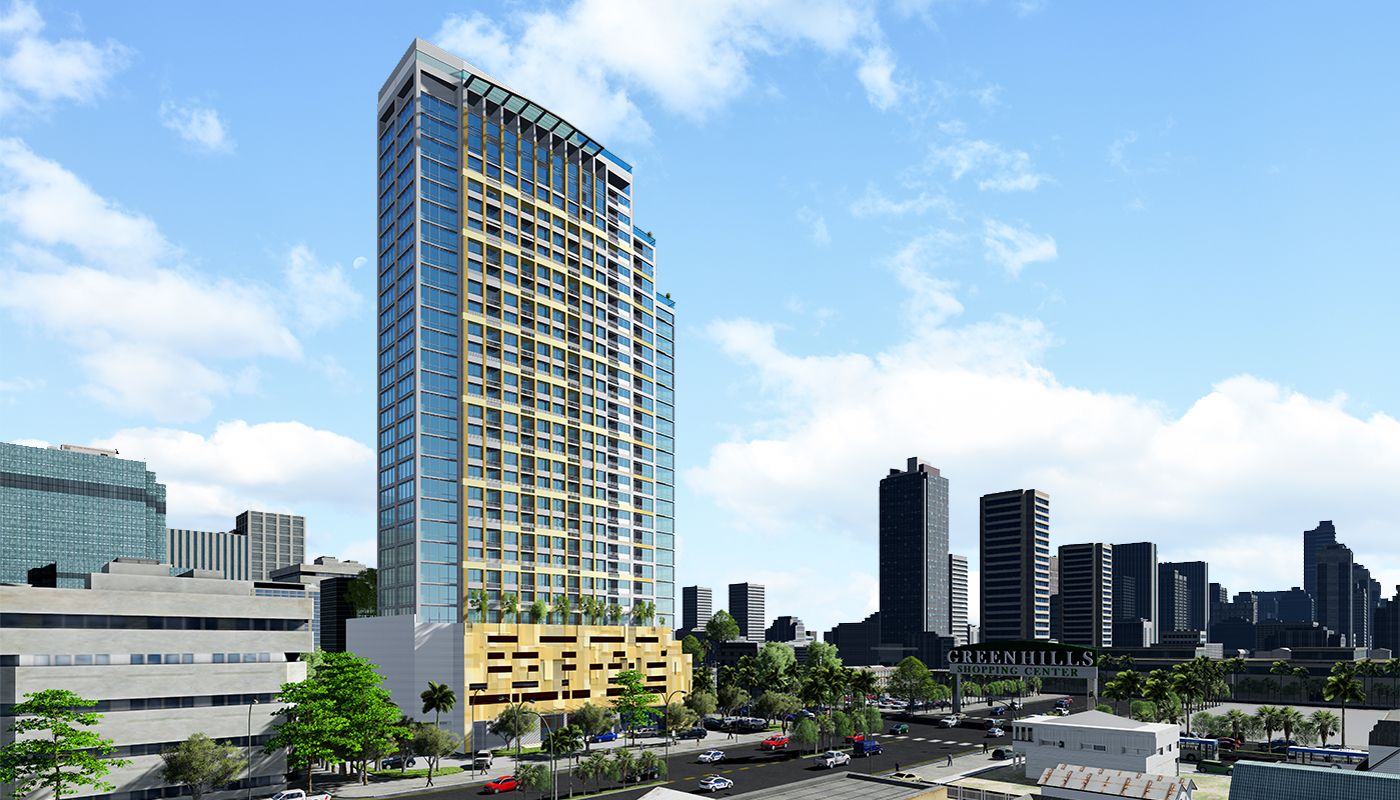 The Greenhills area in San Juan City has long been regarded as a residential enclave that provides exclusivity, privacy and spacious comfort within the urban jungle of Metro Manila. With a popular commercial complex and many family-owned businesses in close proximity, as well as highly reputable academic institutions located within the neighborhood, Greenhills is a distinctive destination on its own.
These are perhaps the reasons why Greenhills remains to be the preferred address of successful entrepreneurs, professionals and executives, especially among Filipino-Chinese individuals and families. The area is top of mind for any homeseeker who aspires for a prestigious property of lasting and even increasing value, thanks in part to the continued development of surrounding districts such as Ortigas Center and Bonifacio Global City.
To address the demand for more homes in this highly coveted area, renowned property developer Federal Land has developed and unveiled One Wilson Square—a prime, low-density, high-rise residential condominium situated on the corner of Ortigas Avenue and Wilson Street.
Greenhills, being the epitome of a community where everything is virtually within reach, continues to be the place of aspiration for many achievers and discerning families. One Wilson Condominium is the ideal dwelling for today's generation of Greenhills residents who are ready to start their own lives, but still want to enjoy the comfort and advantages of the tightly knit community they grew up in.
Indeed, One Wilson Square translates the vibrant and active Greenhills lifestyle into a vertical community that provides relaxation, convenience and privacy without compromising spaciousness and luxury.
Its choice of two-, three- and four-bedroom units are the perfect abode for today's modern, growing families. The low-density atmosphere is achieved by a limited inventory of 240 units only. Each will have its own balcony, while penthouse owners can look forward to their own private decks.
These are the places to take in the best views of the metropolis afforded at any side of the building, including an enviable vista of the wide, open space and greenery of the nearby Wack-Wack Golf and Country Club.
One Wilson Square's amenities reflect the same character of the surrounding gated communities—that of discreet pleasure and relaxation. The outdoor lap pool, for instance, is fringed by lush, flowering gardens to give a semblance of paradise within the city. There will be a health studio and fitness center boasting of modern equipment, an outdoor play area, a function room, gazebo, and many other facilities.
In terms of security, the condo community will benefit from round-the-clock surveillance courtesy of fully functional CCTV cameras in strategic locations throughout the building, as well as through an exclusive key card access feature in the elevators.
Most importantly, residents of One Wilson Square will enjoy all the usual advantages of living in the Greenhills area, foremost of which is being close to top primary and secondary schools such as La Salle, Xavier, Immaculate Conception Academy, and OB Montessori. Shopping, dining and entertainment options are also an everyday treat, with the Greenhills Shopping Center being just a stroll away, and commercial centers like Robinsons Galleria, SM Megamall, and Shangri-La Plaza Mall within close proximity. Sports, fitness and social activities can be enjoyed at the nearby Club Filipino and the exclusive Wack Wack Golf and Country Club.
To know more about luxurious Greenhills living at One Wilson Square, visit its showroom at 35 Wilson St, Greenhills West, San Juan City or call 225-6850. Check out the official Federal Land website at www.federalland.ph