January 21, 2019
Top 10 Forecast For 2019 And How Can It Help Your Real Estate Investment
Source: Colliers International Philippines' Top 10 Forecast for 2019: Flexibility is the name of the game
Before 2018 ended, global real estate services organization, Colliers International Philippines released a report entitled, "Top 10 forecast for 2019: Flexibility is the name of the game."
In the report, Colliers explained how the strong demand and evolving preference of tenants is giving rise to flexible workspaces; residential developers are tweaking their projects to cater to Chinese offshore gaming employees and local professionals; and mall operators are more open to foreign food and beverage (F&B) and home furnishing tenants, which will redefine retail space absorption in 2019. Colliers also said it sees developers cashing in on the thriving property market by aggressively acquiring parcels of land outside of the more established business districts.
Here are the 10 things that will define the Philippine property sector in 2019, according to Colliers.
1. Infrastructure-led government spending to spur property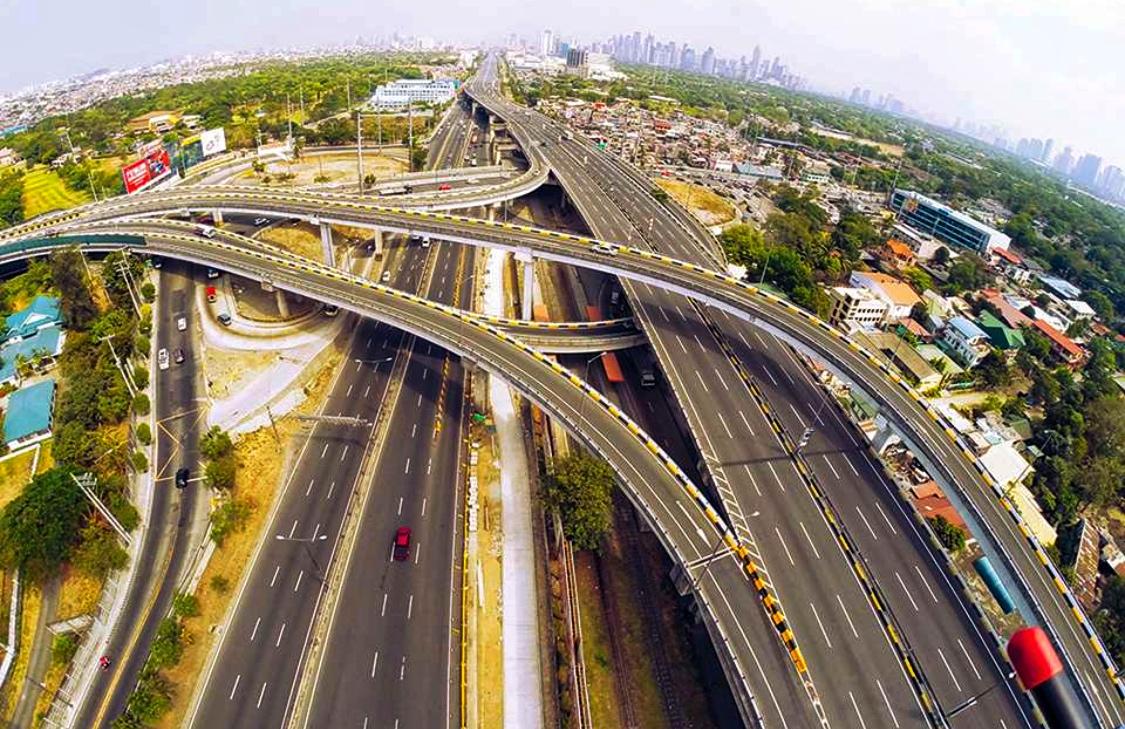 Image via Pinoy Formosa
Colliers said it sees the government's Build, Build Build program around Metro Manila and other parts of the country will dictate the strategies of the real estate developers. Hence, it expects to see more office and residential developments outside Metro Manila.
"Colliers believes that property firms will be more aggressive in acquiring parcels of land in Northern and Southern Luzon and ensure that they are strategically positioned, especially in Pampanga, Bulacan, Cavite, Laguna, and Batangas. Developers' expansion should be supported by the completion of rail, expressway, and toll road projects between 2020 and 2022 that are planned to pass through these provinces," it said.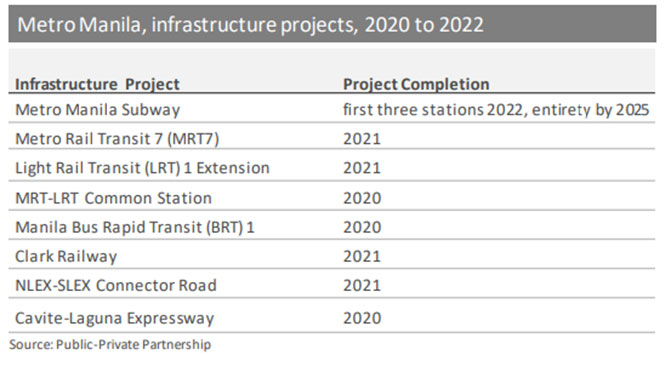 2. Metro Manila office vacancy to remain at sub-6 percent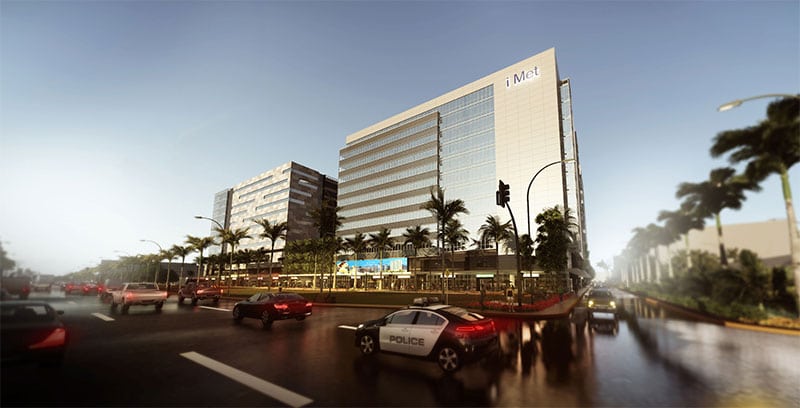 iMet BPO will soon add office space in Bay Area
Colliers said it expects Manila office vacancy to reach around 5% by the end of 2018.
"We see strong demand being carried over to 2019, with projected demand moving in step with the new supply. Over the next 12 months, Colliers sees the delivery of nearly 1.0 million sq metres (10.8 million sq ft) of new office space and net take-up of about 910,000 sq metres(9.8 million sqft). This should yield a vacancy of 5.3% by end-2019. About 30% of office space due to be delivered in 2019 is pre-leased.," it said.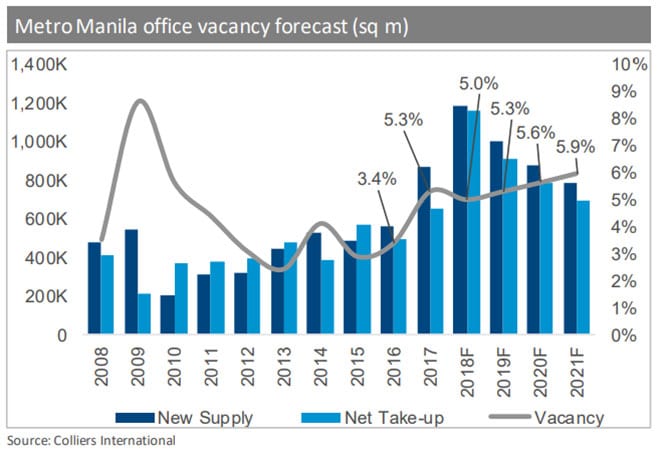 Colliers said it foresees a strong contribution from the knowledge process outsourcing (KPO) sector, which provides higher-value outsourcing services like health information management, software engineering, and finance and accounting, over the next 12 months. The demand is believed to be due to the presence of top technology firms such as Google in Manila and the improvement of Manila's ranking in the latest Tholons' global outsourcing survey, which ranks the most competitive outsourcing destinations in the world.
3. Offshore gaming to expand outside Manila
For 2019, Colliers sees offshore gaming firms to continue to expand and look for office buildings with large floorplates. But with a recorded 4.8% vacancy across Metro Manila as of the third quarter of 2018, Colliers encourage new and expanding offshore gaming companies to continue looking for space in Cebu, Pampanga and Laguna where bulk of large space is still available.
"Aside from expansive office space and residential availability, offshore gaming companies need to operate in cities that have airports offering direct flights to China or areas that have direct access to and from Manila. This is one of the reasons why these firms are starting to look at a number of cities in Southern Luzon," it added.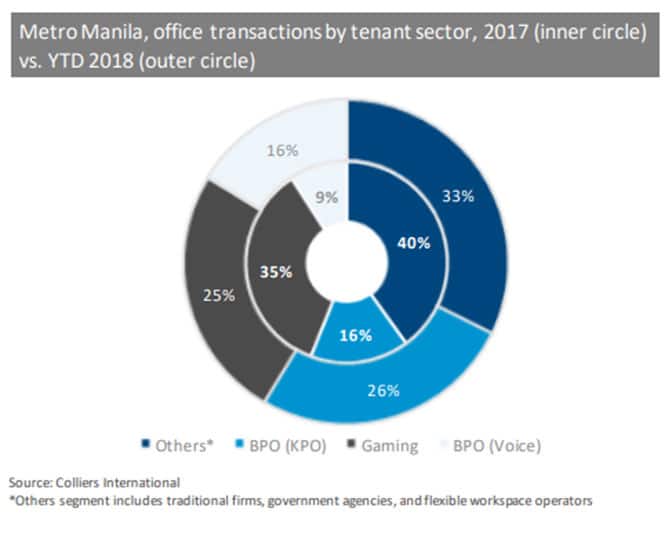 Colliers sees offshore gaming firms occupying 200,000 sqm to 300,000 sqm of office space, representing as much as 23 percent of the projected take-up in 2019.
4. Flexible workspaces spaces to grow by 10% annually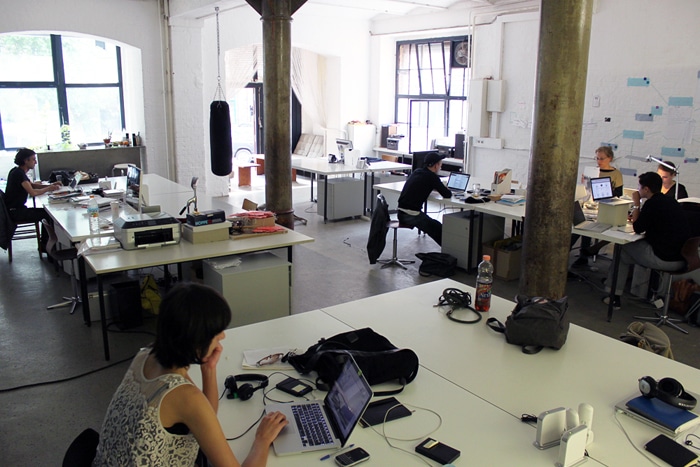 Image via Wikimedia Commons
Flexible workspace describes a workspace that provides flexibility over location, terms and additional services. With the emergence of mobile workforce and evolving preferences of tenants, flexible workspaces are gaining ground in the Metro Manila office market.
"We see Manila's flexible workspace stock expanding by at least 10% per annum over the next three years owing to the continued rise of micro, small, and medium enterprises (MSMEs); the influx of multinational corporations (MNCs) and outsourcing firms looking for plug-and-play offices; and the implementation of a set of policy reforms likely to improve the business climate.," Colliers forecasted.
"Over the next three years, we expect more flexible workspaces to be offered in malls, hotels, residential towers and dormitories for professionals," it added.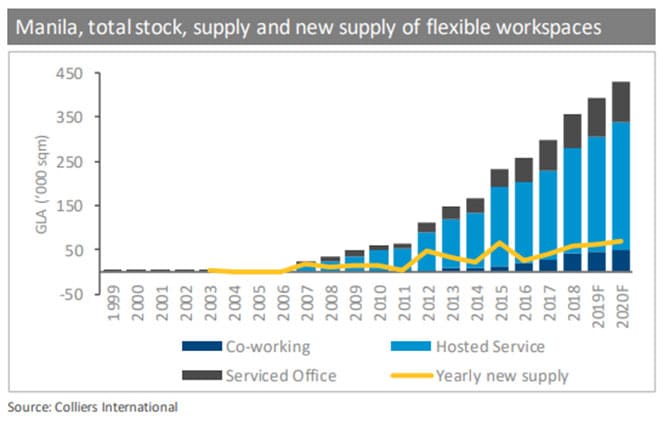 5. Manila Bay Area to dominate Metro Manila condo price and supply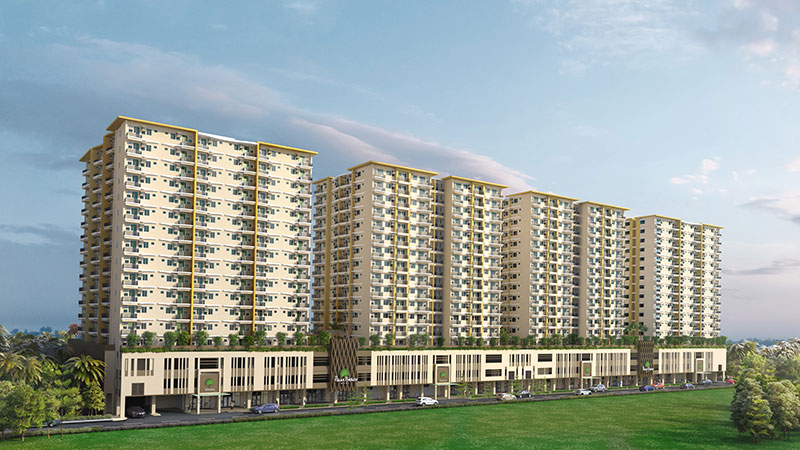 Palm Beach West – Baler Tower is set to add more units to the Bay Area's residential stock
For 2019, Colliers believes the pre-selling condominium prices in the Bay Area will remain among the most expensive and projected to breach the PHP300,000 (USD5,700) per sqm.
"Colliers believes that the Bay Area is an attractive location for wealthy families from Southern Luzon and cities in Metro Manila that are upgrading to condominium living. The Bay Area is likely to remain an attractive location due to its proximity to Manila International Airport and ease of access to other business hubs across the country's capital," it said.
6. Luxury residential market to remain strong, price to breach Php400K per sqm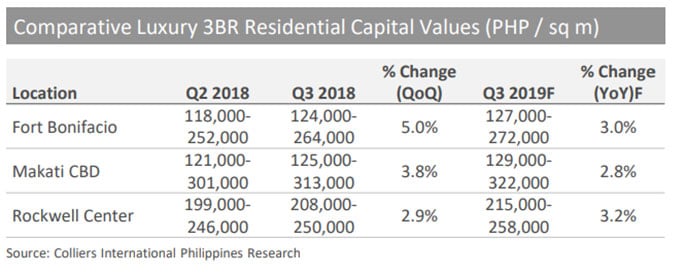 Colliers said it expects the luxury condominium demand to remain strong as Metro Manila continues to have one of the most attractive rental yields in the Southeast Asian region with 5.1%, relatively low prices, and sustained demand from affluent Filipinos, foreign investors, and offshore gaming firms.
"The luxury market in the country's capital is relatively small but demand has been stable over the past few years. The projects being leased out or sold to the secondary market continue to receive strong demand," it said.
Federal Land, Inc. is partnering with SM Prime to build an ultra-luxury condominium project on the last parcel of land in the upscale Apartment Ridge in Makati CBD. Colliers believes that the project may breach the PHP400,000 (USD7,400) per sqm price point.
7. F&B to further dominate retail absorption
Colliers believes the food and beverage (F&B) sector will remain the major driver of retail space absorption in Metro Manila over the next 12 months.
"We believe that the continued inflow of remittances from OFWs and rising disposable incomes, coupled with a generally stable macroeconomic backdrop, are luring more foreign F&B brands to establish a foothold in the Philippines. A number of foreign F&B brands such as Popeye's, Panda Express, and Shake Shack are reportedly opening branches in Manila over the next 12 months, and we see this contributing to greater retail space absorption across the country's capital," Colliers said.
8. More foreign players in home furnishing and luxury retail in the Bay
Colliers sees sustained demand for home furnishing retail as the popularity of condo living increases. Nearly 60% of projects launched in third quarter of 2018 are studio and one-bedroom units. Hence, we encourage foreign retailers to focus on the furnishing requirements of the more compact condominium units.
Though the home furnishing segment is currently dominated by local players, Colliers believes this will become a more interesting segment once foreign players become more aggressive in opening shop in Metro Manila.
"Colliers believes that the Bay Area is ripe for more high-end F&B, footwear and clothing brands. Prada, Givenchy and Salvatore Ferragamo have opened shops in Solaire casino. The area continues to attract high-end retailers and we see more luxury brands opening shop in the reclaimed business district over the next 12 months," it said. "The completion of new malls in the Bay Area such as Aseana mall is an opportunity for operators to house luxury retailers. The entry of more high end brands should differentiate the Bay Area's retail offerings from the retailer profile of other business hubs including Makati CBD, Fort Bonifacio, and Ortigas Center."
9. More strategic land banking and township development in Quezon City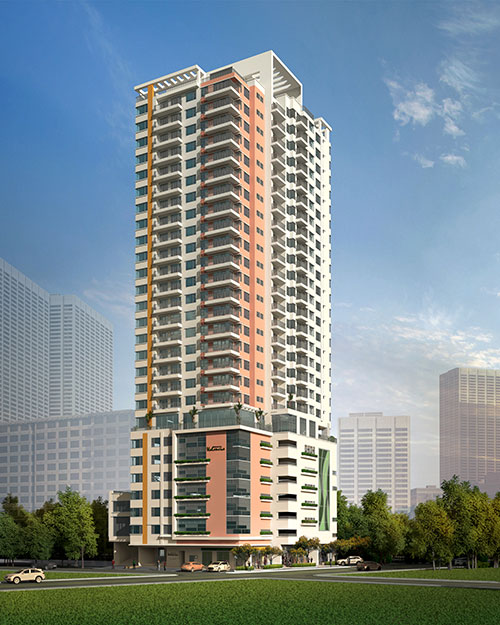 Valencia Hills- Tower E is set to add more units to the New Manila, Quezon City residential stock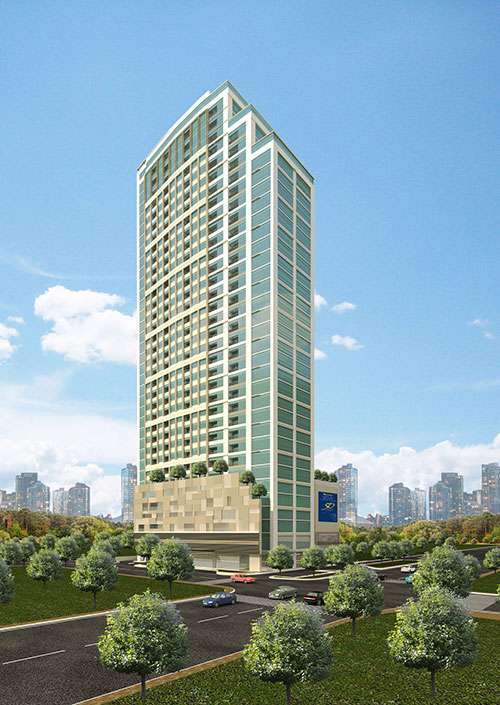 One Wilson Square is set to add more units to Greenhills, San Juan City residential stock
Colliers said it sees Quezon City benefiting from the planned Mega Manila Subway – a 25-kilometer underground mass transportation system connecting major business districts and government centers – as seven of the 13 stations will be set within the city. With improving connectivity given the construction of the Mega Manila Subway, Metro Rail Transit-7 (MRT7) and the common LRT-MRT station, Colliers sees Quezon City becoming more attractive for mixed-use projects that feature office, residential, and retail projects.
"With renewed interest in Quezon City, we see the proliferation of more integrated communities similar to Ayala Land's and Eton Properties' existing estates. In 2019, Colliers recommends and expects more aggressive and strategic land banking by developers around the first three stations in Quezon City," it said.
10. Upgraded infrastructure to spur Cebu leisure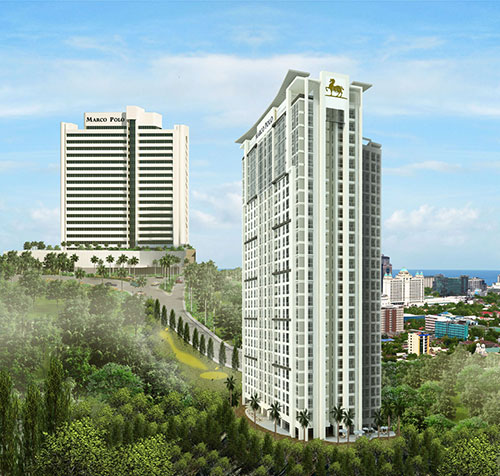 Luxury hotel-branded residence Marco Polo Residences – Parkview Tower is set to add more units to the Cebu residential stock
Over the next 12 months, Colliers expects property firms to take a more aggressive approach in exploring parcels of developable land especially in the Mandaue and Mactan areas that will benefit from the completion of major infrastructure projects such as the expanded Mactan-Cebu International Airport; the Cebu Cordova Expressway Link; Cebu Bus Rapid Transit (BRT); and the Cebu-Negros bridge.
Colliers believes that the completion of these projects should spur demand for more hotels and serviced apartments outside the Metro Cebu corridor. The areas of Mandaue and Mactan are also seen as highly viable for resort-oriented townships.
"We also suggest that developers build more residential projects that are leisure and lifestyle-oriented in anticipation of the increased interest brought about by the infrastructure improvements," it said. "In 2019, Colliers expects the completion of 700 new rooms, raising Cebu's hotel stock to 11,300 rooms from 10,600 rooms in 2017."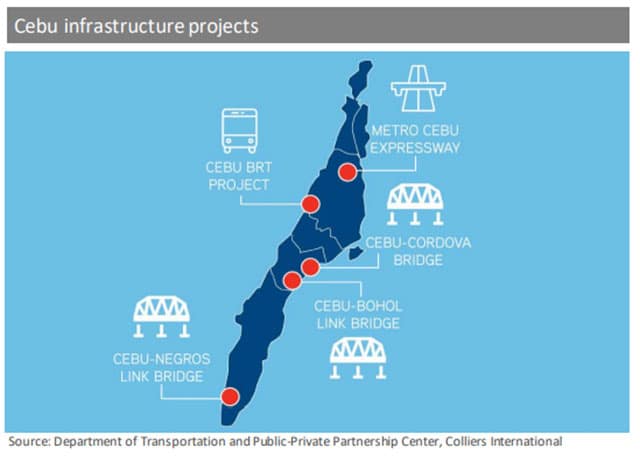 How Can It Help Your Investment
The various government infrastructure projects, expanding offshore gaming industry, and the growing KPO and BPO presence are positively affecting the real estate industry of the country. Metro Manila and key areas in Luzon, Visayas and Mindanao are in a unique turning point and as an investor, you can seize the opportunity by:
Investing in condominiums within the peripherals of universities. This can be set up as a worker dormitory that caters to young urban professionals who want to live near their offices. OFWs are also investing on these for their children in time for their entry to college education.
Investing in properties outside the Metro Manila, such as Cebu, Pampanga and Laguna where expanding offshore gaming companies are encouraged to avail space.
Investing in premier condominium projects to lease out or sell to secondary market.
Investing in condominium projects in main business hubs for leasing out to work executives, including foreign expatriates.
Investing in condominium projects for a secondary home and at the same time a maturing investment for future income.
This 2019, top real estate developer Federal Land, Inc. is slated to launched numerous condominium projects in Metro Manila and Cebu to add to your investment portfolio. Set in key areas of Makati, Bay Area, and Cebu, these condominium projects' value is projected to surge even further in the coming years, so watch out for the upcoming announcements and launches.
Federal Land Inc. also offers condominium units for sale in Makati; BGC (Fort), Taguig; Binondo and Paco, Manila; Entertainment City, Pasay; Greenhills, San Juan; Quezon City; Marikina; Cebu as well as in General Trias, Cavite. For lease to own units or pre-selling reservations, email us at digital.mktg@federalland.ph or visit www.federalland.ph.