July 28, 2022
Top 7 Cities in the Philippines to Live and Work In for Expats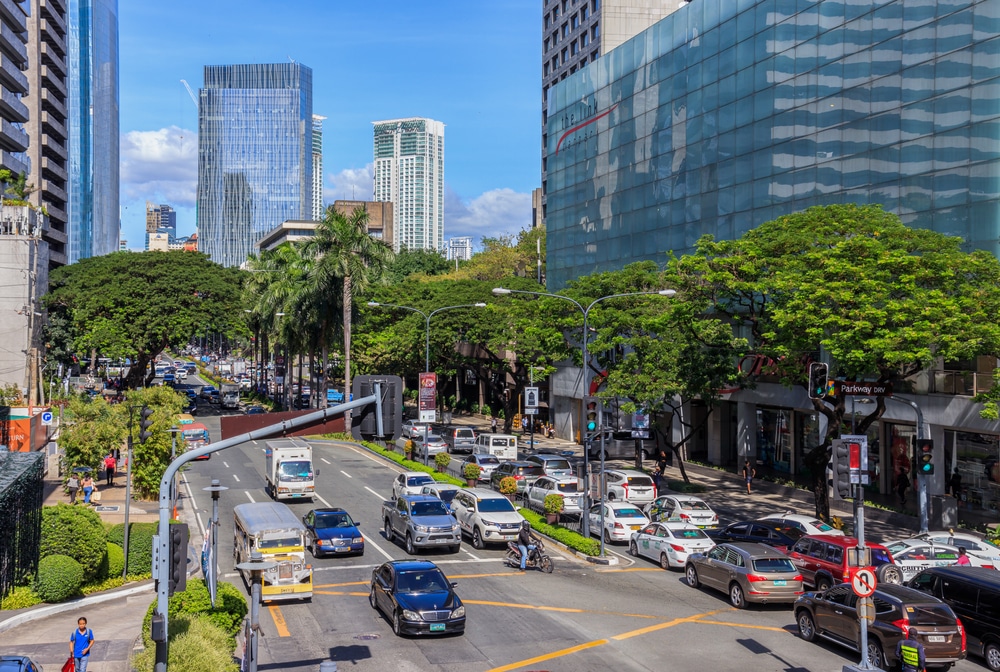 There are many reasons why the Philippines is one of the top countries expats choose to settle in. Apart from its large English-speaking population, its growing economy and attractive leisure spots are yet other major motivators for foreigners to move to the country.
Well-renowned for being home to over 7,640 islands, the country also boasts cities that are comparable to its international counterparts. These top cities with condos for sale in the Philippines highly suit the expats' preferred way of life, making them the best places to live in the Philippines for expats. 
Top 7 Cities for Expats in the Philippines
1. Makati City
Makati City is a major business hub in the country, immediately making it ideal for expats who want to leverage the country's growing economy. Its central business district (CBD) serves as the headquarters of many companies in different sectors, while its clean and walkable streets fascinate many urbanites. 
business opportunities are not the only factors that make Makati City a great place. There is also an abundance of amenities like public parks, malls, international cuisines, museums, and modern infrastructure for expats to enjoy. 
One of these residential developments in the center of it all is Paseo de Roces, which features a variety of amenities, including shops, restaurants, bars, gyms, and parks. It also has nearby establishments for work, educational institutions, and top-notch medical services, so it is a top choice for those who want lively day-to-day experiences.
2. Bonifacio Global City (BGC)
Bonifacio Global City (BGC) is a world-class location on its own. It's a bustling city that has everything you need— great shopping spots, attractive business and work opportunities, exciting daytime and nightlife activities—the list goes on.
BGC establishments and outdoor spaces offer diversity for its residents. Amenities such as bikeable paths, dog parks, and multiple transportation options are primary outdoor features, while institutions like international schools, premier hospitals, and grocery stores provide residents with their everyday needs. There are also a lot of government infrastructure projects like the BGC-Ortigas Link Road, BGC-NAIA Bus Rapid Transit System, and the upcoming Metro Manila Subway System that will make it easier to get in and out of the city.
Federal Land condos are some of BGC's most popular residential properties, and they're all located within Grand Central Park, an emerging distinguished community that is home to exclusive residences, exciting dining destinations, and chic lifestyle hubs. 
For example, if you're looking for a luxury condo with top-notch concierge services, there is The Grand Hyatt Manila Residences, which is the first and only Grand Hyatt branded residence in Southeast Asia. Meanwhile, for those looking for a Japanese enclave in the city, The Seasons Residences is a great choice as it is a seamless fusion of Japanese innovations and the Filipino sense of community meant to elevate the standards for its discerning homeowners.
3. Pasay City
Pasay City is a prime location that has a lot to offer for both young professionals and families alike. In Particular, the Manila Bay Area is the site of impressive malls, open parks, and entertainment and leisure spots, as well as schools and offices. Altogether, these facilities make Pasay City an ideal environment to experience the daily grind. 
For those looking for easy weekend getaways, this city should be a top consideration. Pasay City is near the Parañaque Integrated Terminal Exchange (PITX), which makes traveling to North or South Luzon hassle-free. It is also close to the Ninoy Aquino International Airport (NAIA), so jet setters will have a convenient home base as they explore the islands within the country. 
One of the best areas in this city is Metro Park. It is a master-planned community comprising the condominium towers Mi Casa, Six Senses Residences, Palm Beach West, and the Palm Beach Villas, along with gourmet dining options, chic shopping establishments, exciting weekend events, and a convenient office environment against the backdrop of the world-famous Manila Bay sunset. 
4. San Juan City
What's great about living in this city is that it offers high-quality amenities and services for every need. 
San Juan City has numerous supermarkets, restaurants, hospitals, and other essential establishments. The city provides access to top schools and prominent healthcare establishments, making it a good choice for families. Additionally, San Juan City houses numerous dining hubs to satisfy every resident's palate. 
This city is also home to Federal Land's One Wilson Square, a property that homebuyers who want the luxury of space in Greenhills, San Juan should check out. It features spacious unit cuts, curated wellness amenities, and a central location.
5. Cebu City
Cebu City's diverse culture and rich history make it a great place for foreigners to enjoy the best of what the Philippines has to offer. The city is known for its leisure spots like white beaches, hiking spots, and sightseeing destinations. It also offers many business opportunities, especially with its rising economy. 
Aside from tourism, Cebu's economy is driven by the IT sector. In recent years, the industry has seen more growth and a continuous economic rise thanks to the booming business process outsourcing. 
Federal Land's project in Cebu City is the Marco Polo Residences located on Veterans Drive, Nivel Hills, Lahug, Cebu City with a location that oversees the coast. As the first branded residence in Cebu, you can expect nothing less than the most luxurious amenities in this part of town.
6. Pasig City
Pasig City is a modern city in the Philippines, offering new opportunities for expats. The city is anchored by its central business district, Ortigas Center, filled with numerous malls, offices, and essential establishments that make city living truly convenient. 
What makes Pasig unique is its Green City Program, which aims to provide residents with a cleaner environment. The city has banned styrofoam and plastic bags and instead encourages residents to use eco-bags. On top of that, the city has a low crime rate, making it a safe place for residents and expats who place prime importance on security.
Federal Land's The Grand Midori Ortigas offers a two-tower Zen-inspired sanctuary amid the thriving CBD. The building is designed by a world-renowned Japanese architecture firm Tange Associates. For expats who like minimalist design and Japanese aesthetics, this is the place to be.
7. Quezon City
Quezon City is the largest city in Metro Manila. As such, it is filled with commercial and residential establishments. It is also where several top universities and colleges, government offices, and modern infrastructure are located. Its main thoroughfare – the Epifanio Delos Santos Avenue (EDSA) – connects it to the other CBDs of the Metro.
Be filled with wonder and excitement while you explore this massive city's gastronomic experiences, historic sites, and natural parks like the La Mesa Ecopark. It is also a great place to start a family since everything your household could ever need is within easy reach.
Valencia Hills Tower E by Federal Land is a condo in Quezon City located on N. Domingo Street.
The Capital Towers by Federal Land is located on E. Rodriguez and is a short ride away from major streets, including Tomas Morato and Timog. From Quezon City, you also have easy access to Manila, San Juan, and Makati.
Places of Opportunity
The Philippines offers a variety of cities that offer a must-have lifestyle for expats through strategic locations, sufficient facilities, and outstanding amenities. Federal Land, the leading real estate company in the Philippines, takes these factors into consideration. As such, it offers well-built and thoughtfully-designed RFO and pre-selling condominiums in ideal locations that offer high investment potential in the Philippines.
Interested? Contact us today for more information.