August 30, 2021
What Affects The Price of a Condo?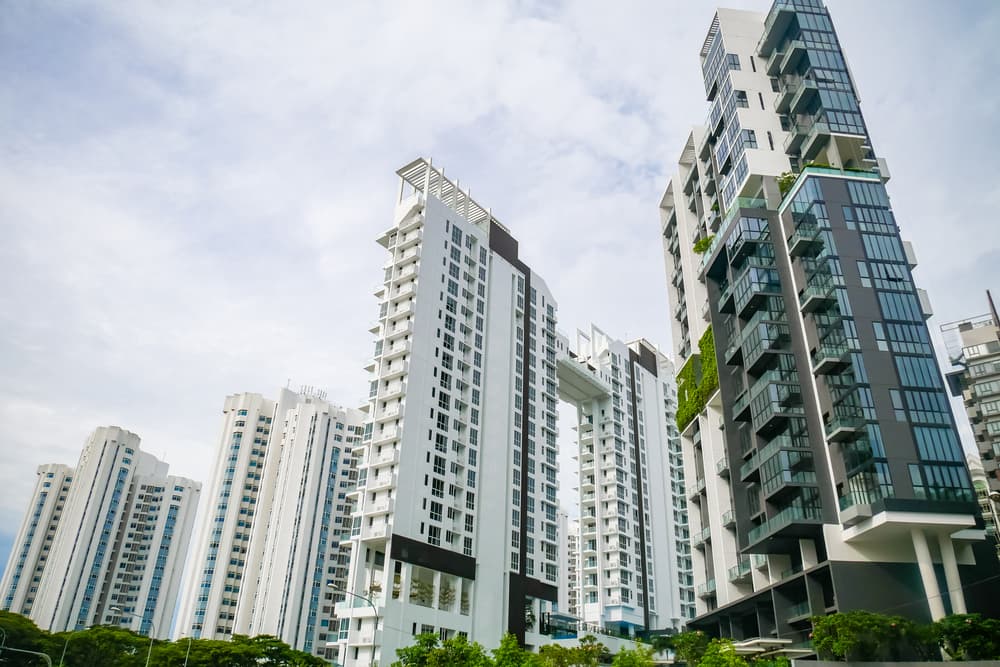 Big-ticket purchases like expensive electronics and cars make anyone's heart race. But there's nothing more exciting and challenging than purchasing your first residential property. The satisfaction of finally becoming a homeowner is incomparable. And the key to reaching this goal requires you to find a home that meets your budget and needs.
Checking out different units and neighborhoods is one of the most thrilling parts of condo hunting. However, comparing properties and prices can make you wonder: how much do condo units usually cost, anyway?
There's no one-size-fits-all answer to this question, as not all condos are the same. Many factors affect condo prices. Keep scrolling to learn more about the things that influence it.
1. Square footage
Condominium units come in different layouts and sizes: studio type, 1-bedroom unit, 2-bedroom units, 3-bedroom units, lofts, and penthouses. In the Philippines, the average size of condo units is 50 sqm. Often, the bigger the unit and the more bedrooms and bathrooms it has, the higher the price tag. However, it's important to note that this may also depend on the size of the building (low-rise, mid-rise, or high-rise).
2. Competition in the area
Property buyers and investors don't go for the first option they see; they will always compare to find the best one that ticks all their boxes. Some property developers best their competition by focusing on sustainability (e.g., green design, solutions, and systems). This is one trend that can beat local condos in a specific area.
 Thorough research includes looking for reliable property developers with a good history of completed projects and maintenance in their existing properties.
3. Condo amenities and facilities 
Many condominiums, especially high-end and premium ones, offer the best amenities and facilities for their tenants. These could include adult and kiddie pools, function halls, gym centers, and a rooftop garden. Some even come with commercial establishments where tenants can dine and shop for their essentials. Naturally, these conveniences drive the desirability of a property, boosting its value.
It's also important to understand the different types of building units. For example, low-rise or regular condos (usually located outside or in less busy parts of the city) are often cheaper than high-rise buildings. Mid-rise condos that have fewer floors and tucked in less busy streets usually come with lower maintenance fees.
Lastly, premium and high-rise condos that boast top-rated amenities and facilities are priced higher because of maintenance fees, sought-after location (their main selling point), and unparalleled views.
4. Parking spaces
Condo units and parking spaces are not a package deal in the Philippines. As a result, most property developers don't provide a one-to-one ratio for unit and parking space. As reflected in the National Building Code of the Philippines, condo units that measure 50 to 150 sqm should have one parking slot per unit. But for units measuring less than 50 sqm, one spot will be allocated for every two units.
Condo buyers have the option to purchase units that come with or without parking slots. But given the scarcity of parking spaces, buyers would need to shell out a hefty amount for one with a decent size. Note that parking slot prices depend on the location too.
5. Views from the building
No matter how many times a condo unit gets revamped, it stays in its location. Let's say the view from one unit is less than desirable. That could be a significant factor that makes or breaks a purchase and extends its listing.
If you see a unit that offers a serene and unobstructed view of the city skyline and gets good light throughout the day, expect it to be a big-budget property. Meanwhile, excellent views are a unique factor and one of the positive features that impact the pricing of a condo. 
6. Floor location
The floor or level of the unit also influences its price. For example, in most high-rise developments, the higher the level, the higher the price tag. This is because you're paying for better views too. Conversely, units on lower floors in high-rise buildings come with lower rates.
Buyers who don't have the budget for a unit on a higher floor and don't mind not getting a view of the skyline can go for lower floor units as these are practical options. 
7. Establishments around the building
The location of the building is one of the critical factors that affect the price of a condo. Appraisers often look at three indicators to determine the value of a structure based on location:
Employment opportunities

Quality of nearby schools

Proximity to entertainment and shopping centers 
Other factors that may affect the property's value based on location are accessibility to highways and public transportation. Location and establishments in the neighborhood are important factors when calculating condo prices, and sometimes they can be more crucial than the size of the unit. 
8. Current state of the economy
The state of the economy encourages home buyer and property investor activity in the real estate market. Therefore, when there is a higher demand for developments, there will be a spike in the average price per square meter of property prices, especially if the supply is low. 
Likewise, if there is little or no growth in the economy, there is reduced real estate activity. Prices of units are also decreased to attract potential buyers. 
Shop for Condos Smarter
Knowing the factors above makes it easier for buyers to understand why some condo units tucked in different floors, types of buildings, and locations are priced a certain way.
Have you been checking condos for sale in the Philippines? Then look no further! Head over to Federal Land to find and compare quality condominium units located in prime districts around the country. Discover your dream property today!