May 29, 2018
Why You Shouldn't Worry About Raising Kids in a Condo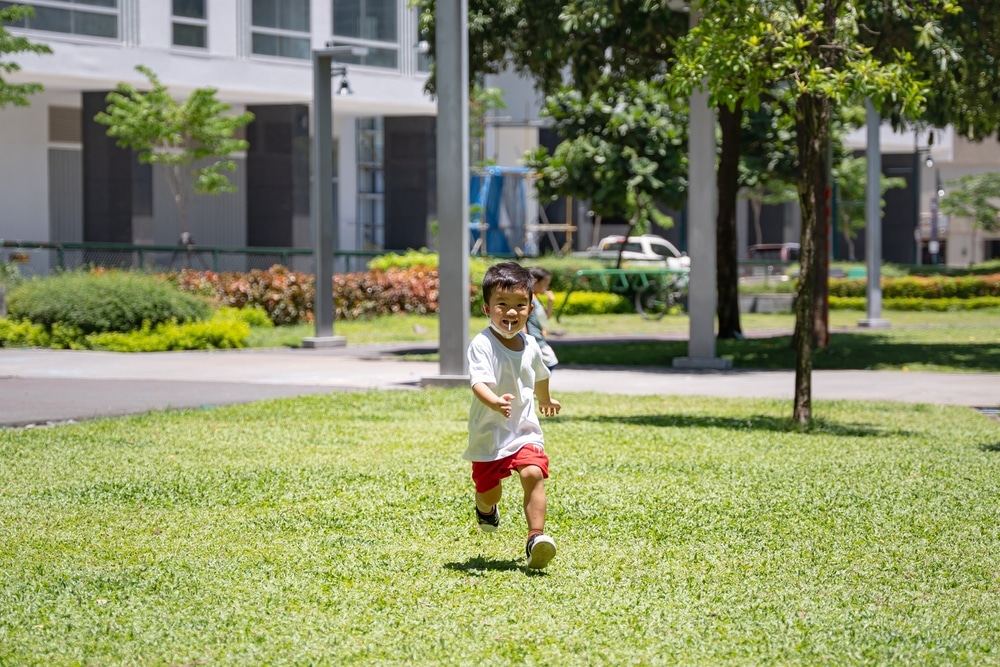 Most couples wanting to have children look for house and lot properties. Their ideal scenario is a large yard for the kids to run around, a separate room for each kid; and a quiet space for the parents to recharge, and a friendly and safe neighborhood to have weekend barbecues with.
When my fiancé and I got engaged, our first order of business is to buy a home. We plan to have two kids (and a dog), so we are looking for a place with a yard and friendly neighborhood kids. Unfortunately, we can only find our dream house outside the city. We do not want the long commute, so our best choice is to buy a condominium in Manila.
In need of home and family advice, I went to my friend Jessica who is doing a good job raising her two daughters, Julie, 12 and Jenna, 9 in their two-bedroom condo in Paco, Manila. "Raising kids in a condo is not different than raising them in a house and lot property. I think it's even better!" Jessica said.
Jessica shared that she and her family used to live outside Metro Manila, but the commute to work and school is so terrible. "I think it was December when the traffic was so terrible because of the Christmas shopping rush. We have been stuck in the middle of traffic for almost an hour. Julie and Jenna, age 7 and 4 then, threw a tantrum so loud I wanted to cry as well because they were hungry and not even my iPad games could console them. It wasn't for another hour until I was able to maneuver into a drive-thru."
Jessica said that incident was the straw that broke the camel's back. Within months, they looked for a nearby condominium and sold their house.

This photo of Museo Pambata is courtesy of TripAdvisor
"We saw a listing for condominiums for sale near Julie's school. The condo has a children's playground, game room, kids' pool and a daycare center. It is a ten-minute drive to Eton International School and Manila Science High School and a 30-minute drive to my husband's office in Makati CBD – it was perfect for my family. It is also very near to renowned hospitals Philippine General Hospital and Manila Doctors Hospital, and to beautiful parks such as Manila Ocean Park, Rizal Park and Museum, Museo Pambata. I talked to Tony about it, and he said yes! We sold our house and moved in ASAP."
Jessica looked so content with their decision, but I still had doubts, so I asked her about the living space, the neighbors and "backyard."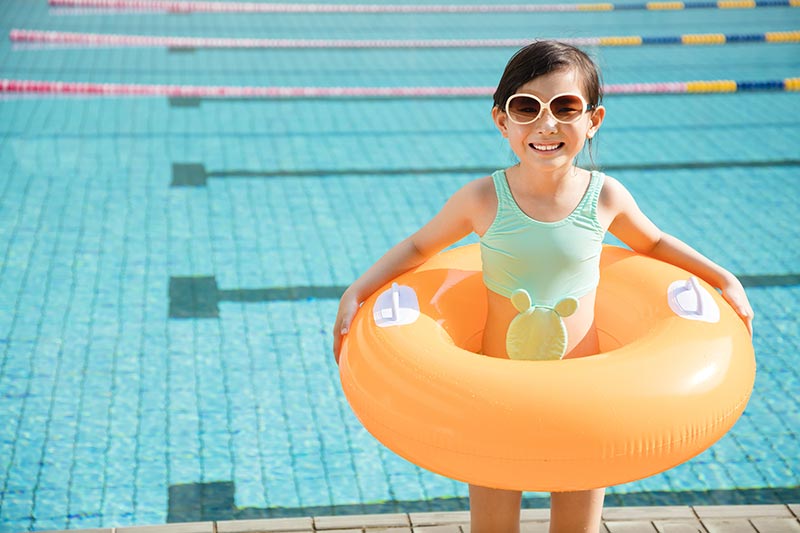 "I would gladly trade-off my backyard for a pool and daycare center an elevator ride away," Jessica laughingly said.
"Our unit is spacious enough. It certainly teaches my kids about minimalism and prudence. The girls share their room, so I make sure they do not hoard unnecessary stuff or clutter. And with the neighbors so near, I taught them to be polite and say 'po' and 'opo', 'please' and 'thank you', respect other people's privacy and be friendly with all the kids around. I do not worry whenever they sleepover at Pia's or Jadee's because they were just down the hall."
Jessica believes that raising her children in an urban and diverse community like their condo community will give them progressive outlook and thinking that will make them more empathetic and prepared in the global society.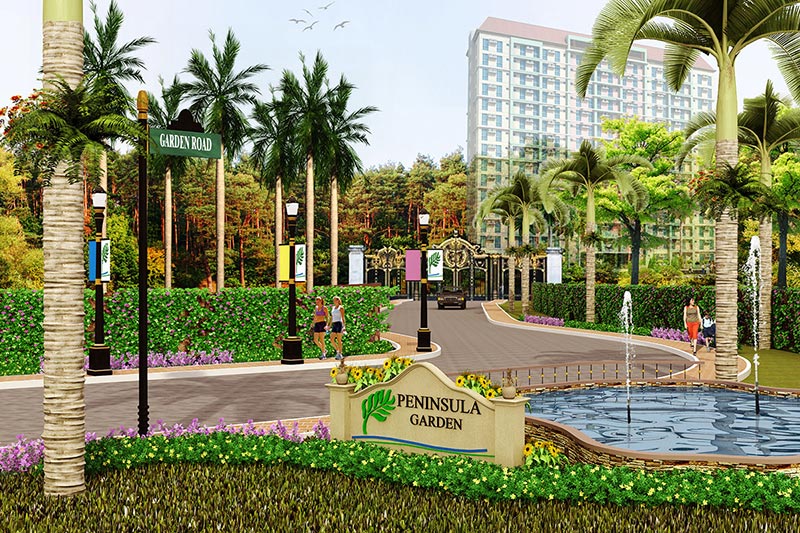 Most condominium communities cater to the individuals with bustling lifestyles. Peninsula Garden Midtown Homes is a kid-friendly condo community designed to give 100% safe and nurturing home for you and your children. Half of the two hectares of is dedicated to a huge garden to provide great outdoor adventures and relaxation. The community also offers multi-purpose halls, gym, swimming pool, daycare center, playground, meditation garden, clubhouse and more.
Located strategically in the heart of Paco, Manila, Pensinsula Garden is accessible through President Quirino Avenue Extension and Penafrancia Streets. Working parents can enjoy easy commute to major business districts in Makati, Ortigas and Bay Area, while the children learn at nearby primary schools and university belt: Eton International School, Manila Science High School, St. Peter the Apostle School, Paco Catholic School, University of the Philippines-Manila, De La Salle University-Taft, De La Salle-College of Saint Benilde, Philippine Women's University, Adamson University and University of Sto. Tomas. In the weekends, the family can visit the nearby parks and museums such as the Manila Ocean Park, Rizal Park, National Museum of the Philippines, Planetarium, SM Ciy Manila, Robinsons Place Manila, and Robinsons Place Otis.
With Federal Land, owning your first condominium residence is easy. Just contact a representative to inform us of your intent to buy, provide a Philippine government-issued ID (with your Tax Identification Number), fill up the required forms, pay the reservation fee and voila! The unit is yours. And we are ready to start your home loan application through in-house or bank financing.
Federal Land Inc. also offers condominium units for sale in Makati; BGC (Fort), Taguig; Binondo and Paco, Manila; Greenhills, San Juan; Quezon City; Marikina; Cebu as well as in General Trias, Cavite. For lease to own plan details or pre-selling reservations, email us at digital.mktg@federalland.ph.