December 16, 2019
Your Neighborhood Guide to Ortigas Center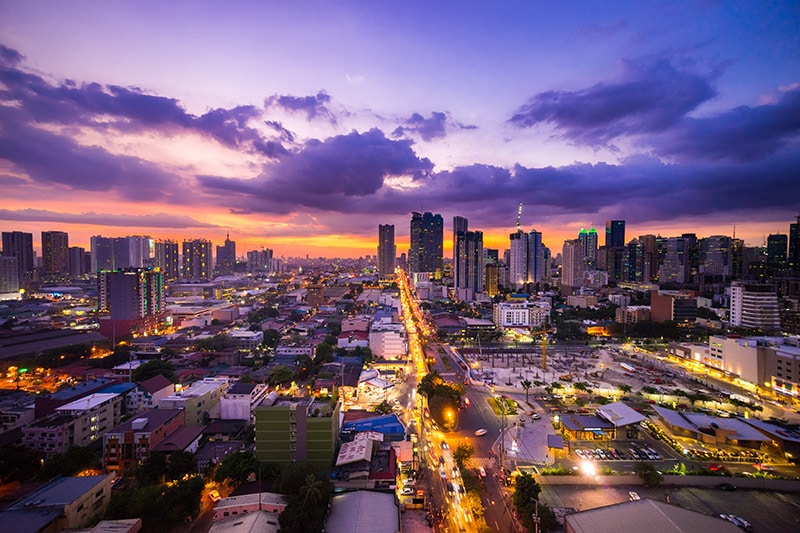 Set within the boundaries of Quezon City, Mandaluyong, and Pasig, Ortigas Center is one of the most important business districts in the country. The 100-hectare urban development is home to multinational and homegrown companies such as San Miguel Corporation, Jollibee Foods Corporation, HSBC, Banco de Oro, JG Summit Holdings, Meralco, Aventis Pharma, Teleperformance, Convergys, and Sykes Enterprises.
With prestigious schools, shopping malls, restaurants, bars, and exclusive neighborhoods dotting the area, Ortigas Center is an ideal spot to work, live, and play.  Let's explore the ins and outs of Ortigas with this quick neighborhood guide.
MALLS
SM Megamall


Photo from smsupermalls.com
With over 474,225 square meters in floor area, SM Megamall is the second largest shopping complex in the country. It features a thousand retail stores, restaurants, supermarkets, movie theaters, and an ice skating rink.
Address:  Epifanio delos Santos corner Doña Julia Vargas Avenue, Ortigas Center, Mandaluyong City
Shangri-La Plaza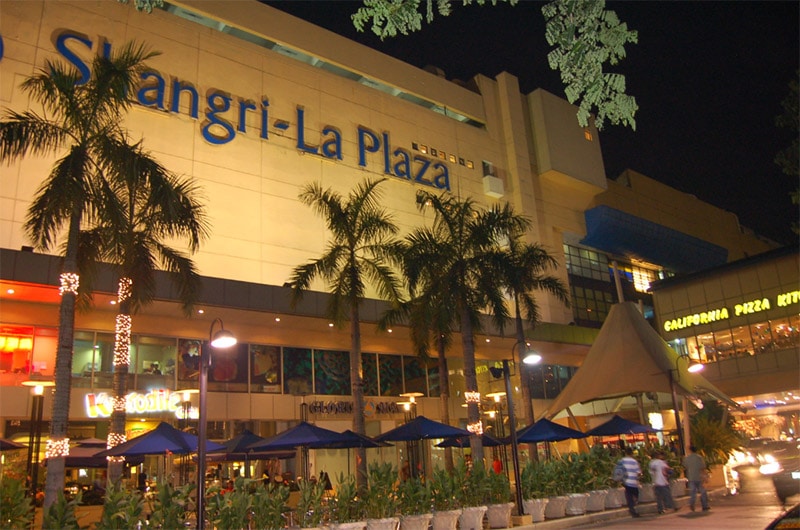 Photo from Flickr
Shangri-La Plaza is an upscale mall that is part of the five-star EDSA Shangri-La Hotel complex. It features international high-end brands such as Ralph Lauren, Tommy Hilfiger, Rolex, and Tiffany & Co.
Address: Epifanio de los Santos Avenue, Shaw Boulevard, Ortigas Center, Mandaluyong City
 
The Podium
With over 100 designer shops and gourmet dining, The Podium is a well-curated lifestyle center for the stylish. The Podium is also the home of the largest garden wall in the country with over 6500 plants.
Address: 12 ADB Avenue, Ortigas Center, Mandaluyong City
Estancia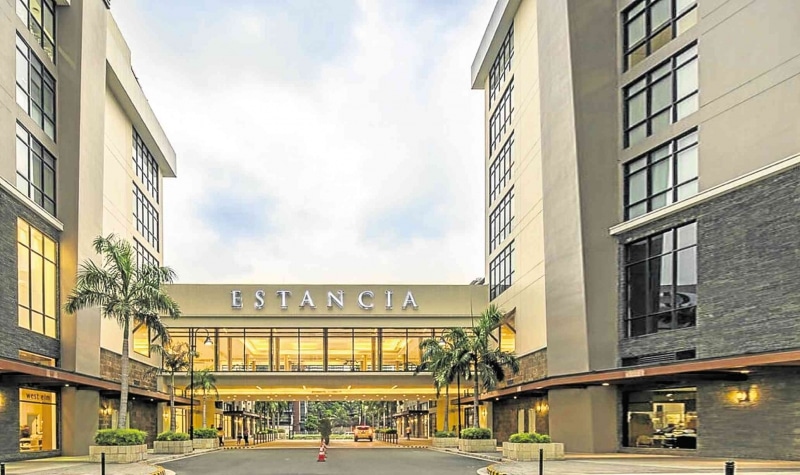 Estancia is an upscale lifestyle center of the Capitol Commons development.  It features premier global brands, top-of-the-line merchandise, and sumptuous dining experience.
Address: 1605 Meralco Ave, Ortigas Center, Pasig
 
Greenhills Shopping Center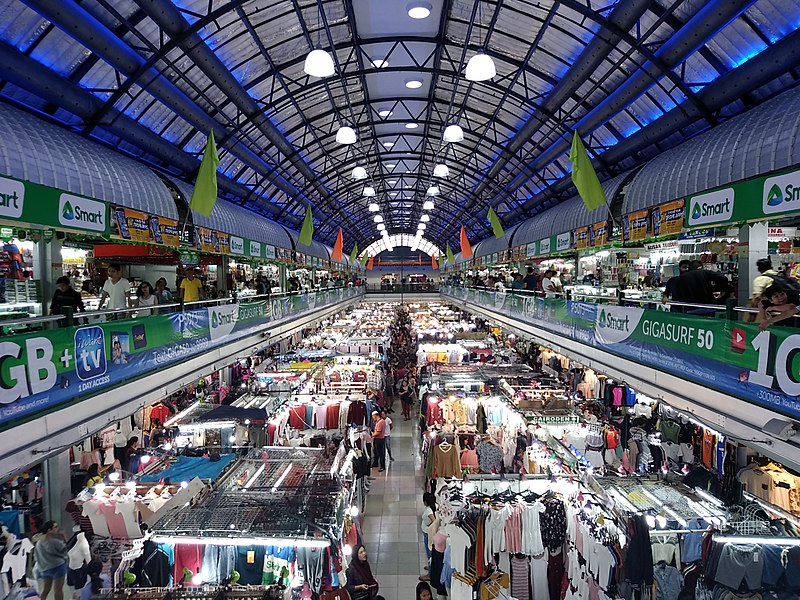 Photo from Wikimedia
A bargain hunter's haven, Greenhills Shopping Center has over a thousand stores selling bags, shoes, clothes, home décor, and gadgets at low prices. Greenhills is also a world-renowned pearl hub, where both local and foreign celebrities, designers, and dignitaries come to buy pearls.
Address: Ortigas Avenue, San Juan City
 
SCHOOLS AND UNIVERSITIES
University of Asia and the Pacific


Photo from Edukasyon.ph
Established as a private think tank in 1967, the University of Asia and the Pacific transformed into a university specializing in business programs. UA&P now offers 15 undergraduate degrees, 11 graduate degrees, and two fast-track Master's program.
Address:  Pearl Drive, Ortigas Center, Pasig City
 
Saint Pedro Poveda College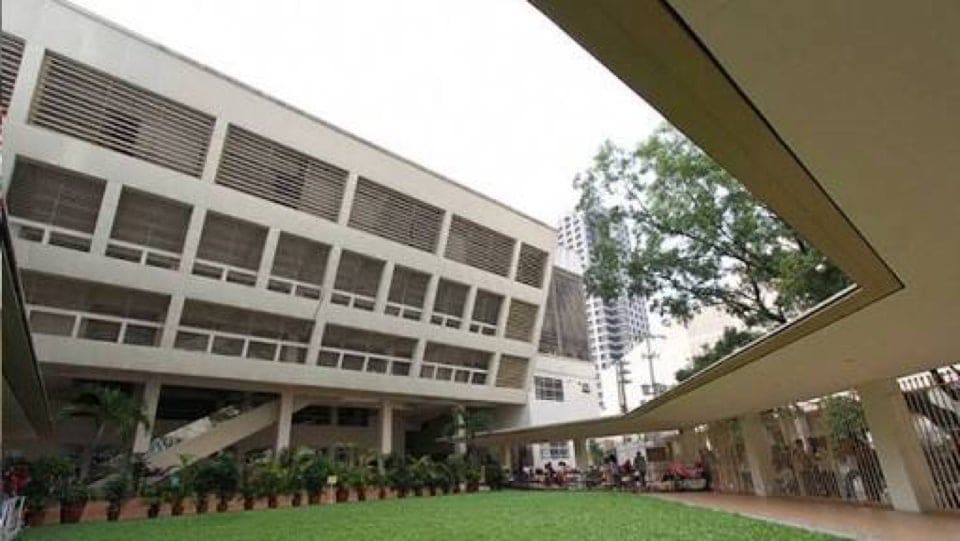 Photo from Foursuare.com
Formerly known as Poveda Learning Centre and Institucion Teresiana, Saint Pedro Poveda College is a private Catholic school exclusively for girls. It is the preferred school for the daughters and granddaughters of politicians, industrialists, and prominent figures in the Philippine society
Address: P. Poveda Street, Ortigas Center, Quezon City
Lourdes School of Mandaluyong
Lourdes School of Mandaluyong (LSM) was established in 1959 after the Ortigas family offered assistance to the Capuchin Fathers in gratitude for their spiritual guidance.  Today, LSM has over 2,000 students from nursery to Grade 12.
Address:  Saint Francis Street corner Shaw Boulevard Barangay, Mandaluyong City
 
Ateneo School of Medicine
Ateneo School of Medicine and Public Health is the medical arm of Ateneo de Manila University and a partner school of The Medical City. Would-be doctors will be trained not only as outstanding clinicians but also as dynamic managers and social catalysts.
Address: Don Eugenio Lopez Sr. Medical Complex Ortigas Avenue, Pasig City
 
La Salle Green Hills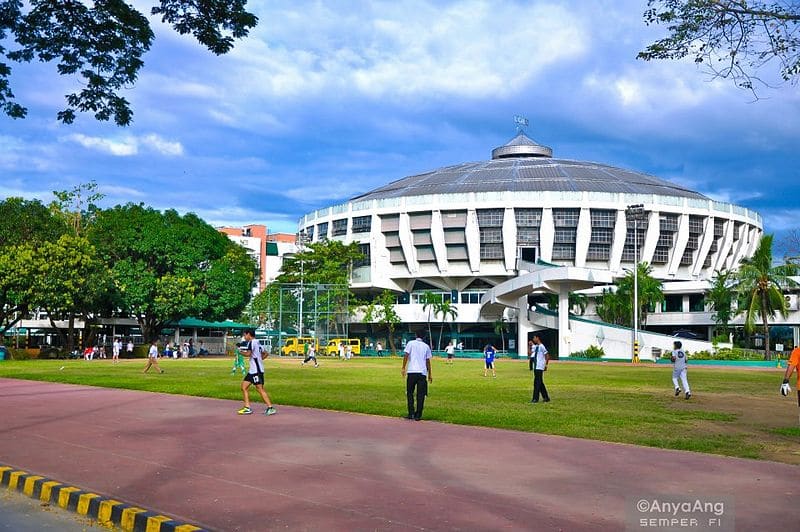 Photo from Wikimedia
Founded in 1959, La Salle Green Hills is a private Catholic school exclusively for boys.  Notable alumni of the school include prominent businessmen, celebrities, and politicians.  La Salle Green Hills offers preschool, elementary, and secondary education.
Address: Holy Cross, Mandaluyong City
 
CHURCHES
St. Francis of Assisi Parish Church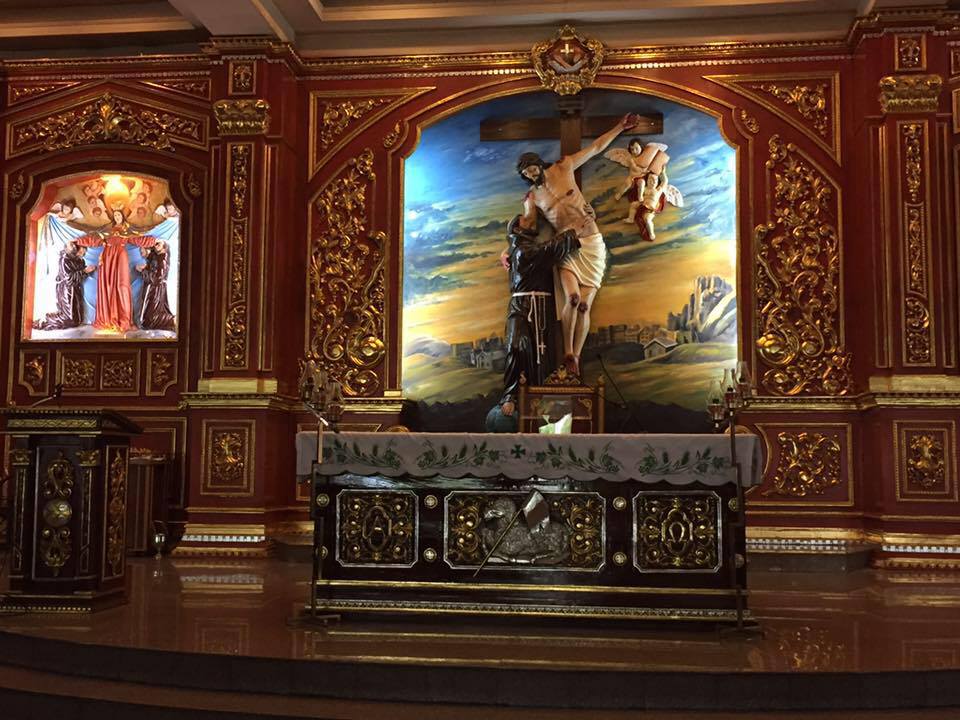 Photo from St. Francis of Assisi Facebook
Founded in 1958, St. Francis of Assisi Parish is a Catholic church inside the compound of the Lourdes School of Mandaluyong.  It is a large and solemn church open to anyone looking for a quiet sanctuary amidst the busy business district.
Address:  St. Francis St. corner Shaw Blvd., Ortigas Center, Mandaluyong City
 
Sancta Maria Stella Orientis Oratory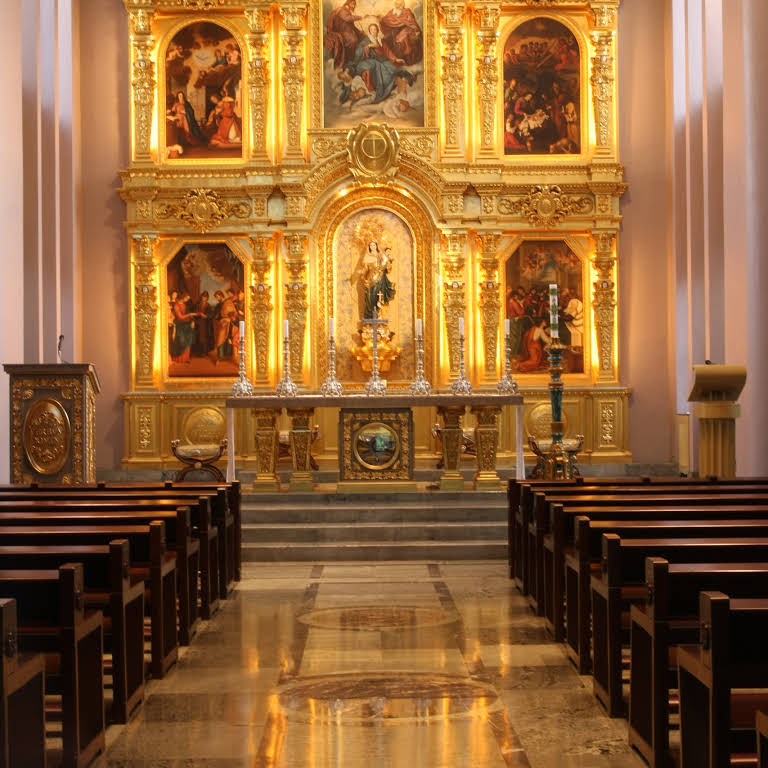 Photo from Stella Orientis
The Sancta Maria Stella Orientis Oratory is dedicated to Holy Mary, Star of the Orient.  Known as a haven for confessions, the church always has a compassionate priest available to those seeking solace.
Address: Escrivá Drive, Ortigas Center, Pasig City
 
Mary, Queen of Peace Shrine


Photo from Wikimedia
Popularly known as EDSA Shrine, Mary Queen of Peace Shrine is a small church built in 1989 to commemorate the People Power Revolution.
Address: EDSA corner Ortigas Avenue, Quezon City
HOSPITAL
The Medical City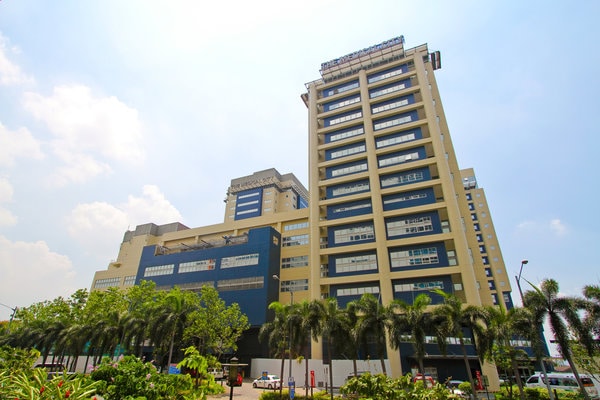 Photo from Medical City
With over 1,100 expert physicians in its roster, The Medical City is one of the top health-care destinations in the country. It boasts of advanced medical facilities at par with international standards of medicine.
Address: Ortigas Avenue, Pasig City
RECREATIONAL
City Golf Driving Range
Instead of driving an hour or two out of the city, golf enthusiasts can have a quick putting at City Golf Driving Range along Julia Vargas Avenue. City Golf is open to both amateur and professional golfers.  It also has golf trainers for newbies learning the basics.
Address: Julia Vargas Avenue, Ortigas Center, Pasig City
Yoga+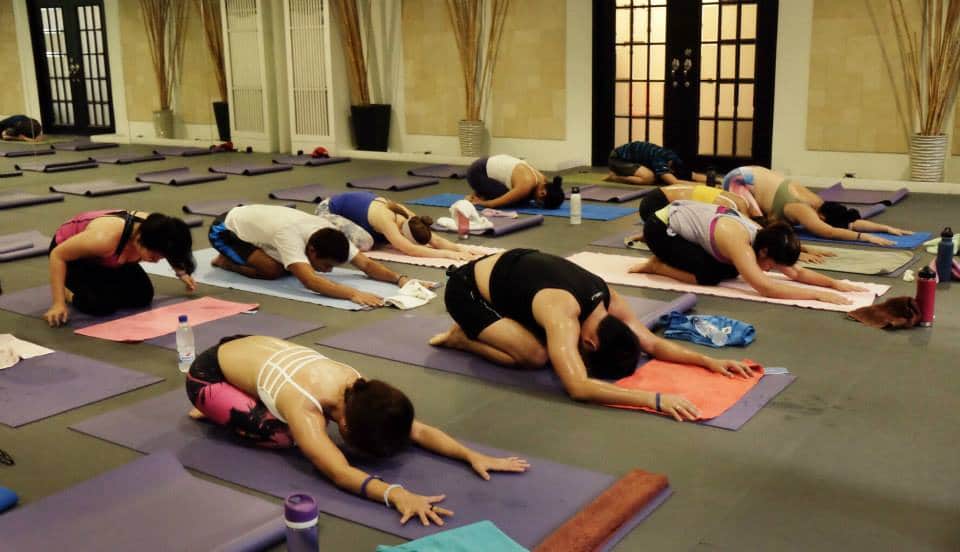 Photo from Yoga+ Facebook
Yoga+ is a yoga studio that offers beginner and advanced classes in Vinyasa, Ashtanga, and Yin. Yoga+ instructors offer different variations for every pose, so yogis and yoginis can practice at their own pace and level.
Address: Level 4 The Podium, ADB Avenue, Ortigas Center, Mandaluyong City
 
Polecats Manila


Photo from Pole Cats Manila Facebook
Polecats Manila is a premier aerial art and pole fitness studio in Ortigas Center formed in 2009.  Aside from safe and quality lessons in pole fitness, aerial hoop, and aerial silks, Polecats also aims to break the stigma and promote a positive outlook on pole dancing as a sport and performance art.
offers a safe and engaging community where men and women can defy gravity and elevate their strength and grace on and off the pole.
Address: 22F Strata 100 Bldg., F. Ortigas Jr Road, Ortigas Center, Pasig City
 
RESTAURANTS
Tim Ho Wan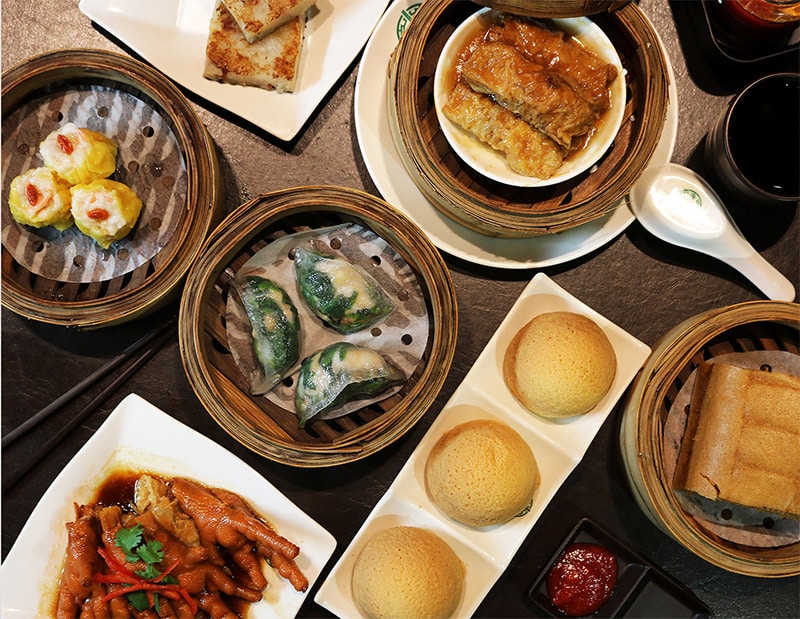 Photo from Tim Ho Wan
Hong Kong's most famous dim sum joint Tim Ho Wan opened its first Philippine branch in SM Megamall in 2014.  The Michelin-starred restaurant serves affordable but savory dim sum variants, most popular of which is the Pork Buns.
Address: Ground Floor, Mega Fashion Hall, SM Megamall, Ortigas Center, Mandaluyong City
Ooma


Photo from Ooma PH Facebook
For the best maki in town, head over to Ooma in SM Megamall.  Ooma is a modern Japanese restaurant that serves a wide variety of maki and sushi to sate any appetite. Their bestsellers include Aburi Maki, Salmon Belly Maki, and Ebi Tempura.
Address:  3rd Floor, Mega Fashion Hall, SM Megamall, Ortigas Center, Mandaluyong City
Silantro Fil-Mex Cantina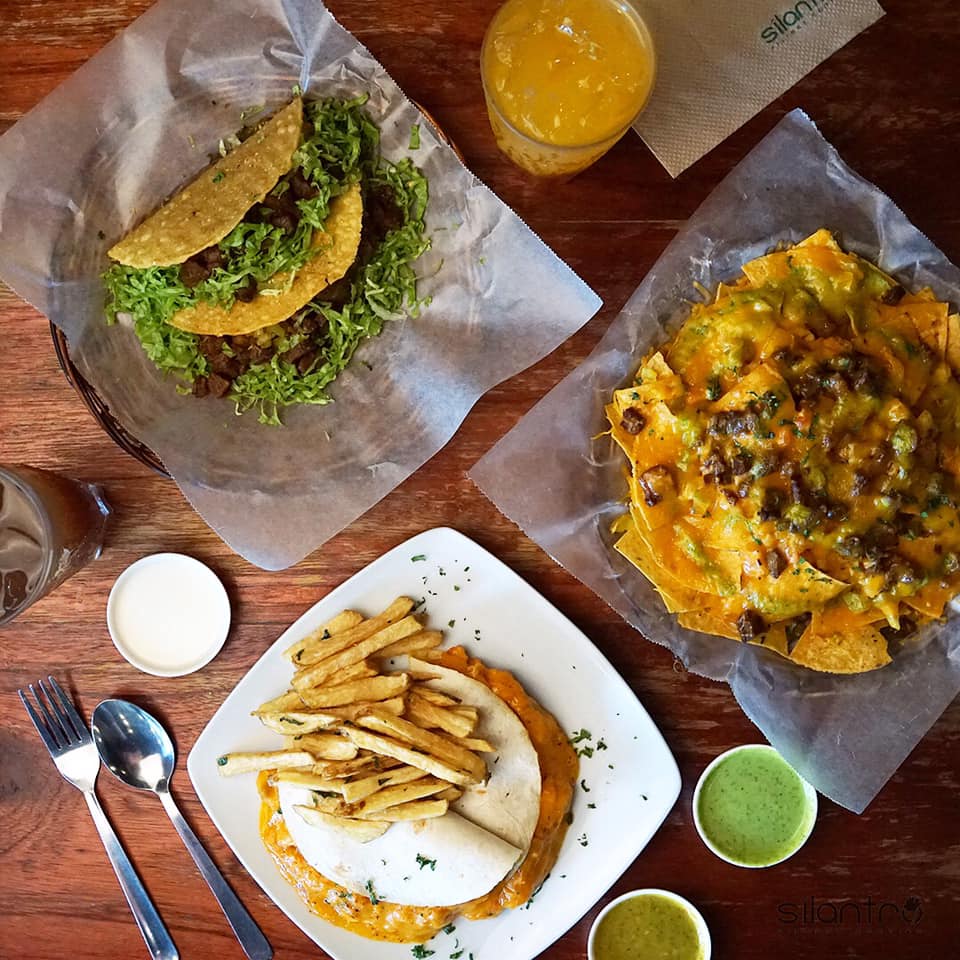 Photo from Silantro Filipino Mexican Cantina Facebook
Silantro Fil-Mex may be a small cantina in Kapitolyo, but it sure is not modest with its offerings. Widely popular for its mouthwatering food, Silantro serves Mexican comfort food in Filipino style. Three on the must-order list are their soft tacos, paella fajita, and beef burrito.
Address:  75 East Capitol Drive, Kapitolyo, Pasig City
Locavore


Photo from Locavore Facebook
If you're looking for local flavors with a twist, head over to Locavore at Kapitolyo. Locavore serves Filipino favorites with a French touch.  The twist produced bestsellers such as Sizzling Sinigang, Oyster Sisig, and Boneless Lechon Belly.
Address:  Brixton Technology Center, 10 Brixton Street, Kapitolyo, Pasig City
  
Tipsy Pig Gastropub


Photo from Zomato
Known for their signature cocktails and excellent bar chow, Tipsy Pig Gastropub is a popular hangout spot at Capitol Commons. Tipsy Pig serves no-fail classics like Boneless Crispy Pata and Belly Good Sisig Tacos perfect with your favorite liquor. Open until the wee hours, count on Tipsy Pig to take care of your cravings from dusk till dawn.
Address:  Capitol Commons, Meralco Avenue Corner Shaw Boulevard, Oranbo, Pasig City
 
—



Prime real estate developer Federal Land, Inc. is making its first foray into Ortigas Center with high-end condominium development, The Grand Midori Ortigas, a sequel to the award-winning The Grand Midori Makati.
The Grand Midori Ortigas is a two-tower Zen-inspired sanctuary located across the iconic Tektite Towers along Exchange Road in Ortigas Center. The condo for sale in Ortigas will feature Japanese aesthetics in architecture and design, replete with Zen-inspired amenities. The elegant yet simple concept will feature minimalist interior design and Japanese gardens that will foster relaxation and recreation amidst the busy location.
To reserve preselling condo units, visit www.midori.com.ph.