May 7, 2020
12 Easy Decorating Tips and Tricks to Make the Most of Your Condo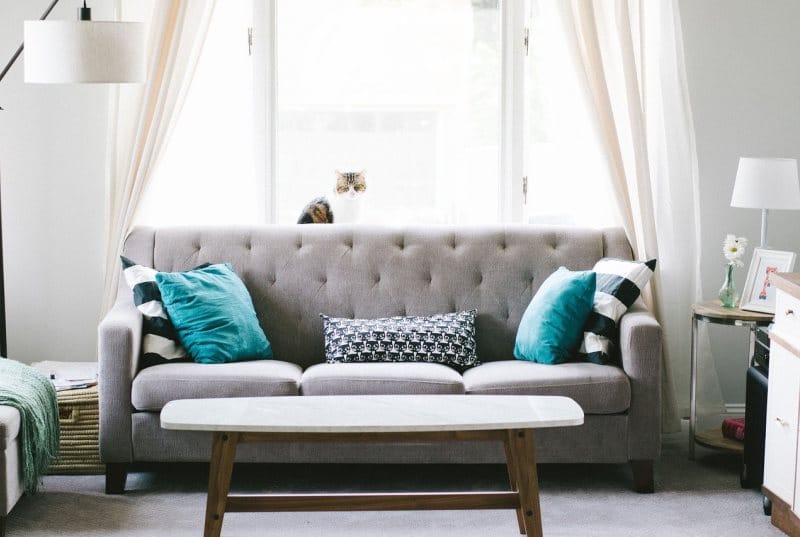 Decorating condominium units – especially a studio – comes with unique challenges.  The most common challenge is how to make your flat look huge.  Fortunately, having limited space doesn't mean you have to sacrifice personal style. You just have to be a little more creative to see what works and what doesn't.
If you need help decorating your newly turned over unit or simply want to update your home, here are a few ideas to trick the eye to see more space than there really is.
12 Condo Decorating Tips
1. Let there be light
Any room can look bigger with the right lighting. Open up your windows to let natural light shine through, then add lamps to bring in the warm and cozy ambiance. If you don't want your lights to take up much floor space, illuminate your home with wall sconces and pendant lights.

2. Mirror, mirror on the wall
Mirrors have a double duty: lighten up the room and double up your living space.  Mirrors reflect light, so it can both brighten up a room and give the illusion of additional space into your unit. For small kitchens, a mirrored backsplash creates visual wonders.
3. Keep bigger furniture on the perimeter
You don't have to give up your beloved furniture just because they are large, you just have to be strategic where you place them. To add a sense of depth to the room, prop up large items like couches and shelves against the wall, instead of center stage.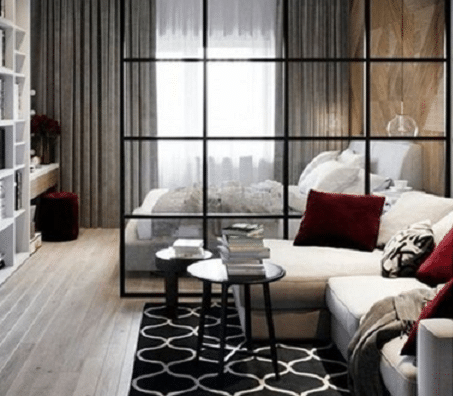 4. Divide and conquer
Even if you think your living space is small, you can still break it up without making it feel and look cramped. You can use a rug, accent walls, panels, and open shelving as dividers to draw a line between your common and private spaces. These dividers can also be seen as dramatic design elements that add flair to your home.
5. Declutter
Decorating a small space is challenging, but there is an obvious solution: paring down the number of belongings. Let go of things that you have not used in a while. Throw away broken items and donate goods you are not interested in anymore. In a small space, it is impractical to keep things that do not serve a purpose or bring you joy. Getting rid of clutter can help you maximize your space to its full potential.
6. Go green
Plants and flowers can breathe life and style to your condo. Plants can also improve air quality inside your condo by absorbing toxins. If your thumb is not green enough, there are low maintenance plants like golden pothos and peace lily that will be perfect for first-time gardeners.
7. Hang in there
Your walls should be more than just for hanging pictures. Maximize your vertical space with wall-mounted pieces such as wall sconces, floating desks, or even a vertical garden. You can also stack up hanging shelves on top of each other to create a focal point.

8. Work with lines
If you have long walls, why not emphasize the length of your condo.  Use wallpapers with horizontal prints to feature the length of a wall. A wooden dining table with horizontal wood patterns can make the table, and your dining area, look longer than it actually is.
9. Invest in smart furniture
Less is more when it comes to designing a limited space. And thanks to the popularity of condo living nowadays, there are plenty of ingenious furniture that can serve a variety of purposes.  You can find beds that convert into couches, side tables that can turn into a dining table, and ottomans with storage.

10. Pick a slim storage
Some condo units have a short entryway that leads to the main room. If you want to utilize this area as a storage center, go for slim cabinets that will not make the space feel too tight.
11. Hang your drapes high
Here's the oldest designer trick in the book:  to make your ceiling look higher, place the curtain rod as high as you can.  You can try two inches below the crown molding or ceiling.  While you're at it, use floor-length sheer curtains to give a light, airy feel.

12. Be bold
Small space doesn't have to be limited to white walls and plain decor. Dare to go for bold colors, statement furniture, and large rugs. Just don't forget to mix in some neutral hues so as not to overwhelm the eyes. If you're too shy to go bold, try colors and textures in small doses such as throw pillows, accent wall, or tiny prints.
Most of all, express yourself
Work with your intuition when decorating a small space. No design rule is set in stone, so work with whatever feels best for you. Ultimately, the goal is to make the condo space your personal sanctuary.
Approach your design from different angles and explore properties that offer styles in line with your vision. Federal Land  designs units with efficient space planning in mind, which means that the unit cuts allow for more freedom to do more design arrangements in your home. They are also well-built and thoughtfully-designed RFO and pre-selling condominiums in prime spots with high investment potential in the Philippines. Reach out to our knowledgeable real estate professionals to find properties that suit your preferences.