April 4, 2022
How to Declutter Your Home: A Guide for Condo Dwellers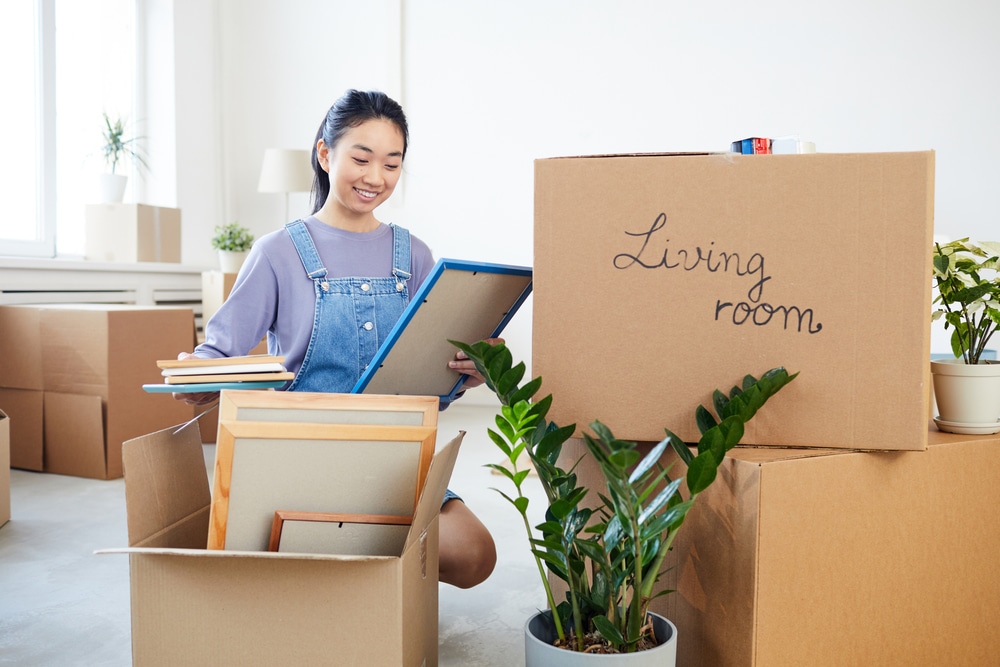 "If you want to change the world, start off by making your bed." – William H. McRaven, US Navy Admiral
Making your bed after you wake up gives you a sense of pride in having done the day's first task. It motivates you to do more as your day goes by.
It's the same with decluttering. Even if it's just your side table, organizing a small portion of your condo brings a sense of achievement that encourages you to keep the other parts of your home free from clutter.
Decluttering doesn't only make you feel like you can conquer your day but it can also reduce your stress and promote greater productivity. Award-winning health and science writer Stacey Colino says, "Tidying up can help you de-stress, gain a sense of control, and improve your state of mind in numerous ways. If it puts you at ease, it can be an important part of self-care."
However, the aspect that most people struggle with decluttering is how to start. If you have tons of clutter in your condo, it can be overwhelming to tackle such a task.
Don't feel helpless; with the decluttering tips below, you'll be able to tidy up your home in no time. Here's how you can start.
How to Declutter Your Condo
Set a clear timeline and goal
It's not easy to find time to declutter. There will always be more important tasks to prioritize, so you need to treat decluttering like an appointment.
Every time you jot decluttering into your schedule, make a plan and outline your goals. What do you want to accomplish that day? How long do you plan on tackling the clutter in your closet?
Make your completion dates realistic and attainable to avoid getting frustrated with yourself when you don't meet the schedule. 
Make a system for sorting—and stick to it
As you go through the items in your condo, you should have a sorting system to classify which things you should keep, donate, and get rid of. Prepare three boxes and label them with these classifications. Put the items you're decluttering in these boxes as you go. Try not to let sentimentality win and stick with the sorting plan to achieve your goal. Ask yourself: does this spark joy?
If you're staying in one of Federal Land Inc.(FLI)'s condos for sale in the Philippines, you don't have to feel guilty about throwing your "get rid of" pile down the bin. FLI projects have materials recovery facilities where your things are sorted to be recycled or reused. 
Invest in better storage
As you sort through your belongings, you may realize that you have many items on your "keep" pile. They may be baby pictures or essential kitchenware. It doesn't feel right to donate or dispose of them, so you should store them properly. You should have an organized system when storing items, starting with ample storage space.
You can utilize baskets to store toys, shelving for books, and storage furniture like trunks and ottomans to keep trinkets or blankets.
It's a great bonus if the interior design of your condo comes with storage features, as you don't have to worry about where to stock your belongings. The Seasons Residences and The Grand Midori Ortigas have Japanese-inspired storage solutions such as shoe cabinets and kitchen floor storage to help you declutter items you don't want out in the open. 
Start small
As the saying goes, "Don't bite off more than you can chew." Take on a realistic decluttering task by starting small. For example, tackle sorting your clothes in your bedroom first. Then, move on to clearing out your work desk the next day. Don't expect the decluttering process to be quick. Work through small areas of your condo at a time to avoid getting overwhelmed. 
… And start where it makes the biggest difference
When you start cleaning out areas in your condo, it's best to begin where you can make the most difference. These areas can be your hallway, bedroom, bathroom, or kitchen. Seeing significant results of your progress will make you feel more motivated to carry on decluttering.
Immerse yourself in the decluttering process, and don't worry about making a mess. FLI projects have garbage holding rooms (either per floor or centralized) and garbage chutes where your junk can go. There are also maintenance staff to tidy up the rubbish outside your unit.
Take advantage of your condo's amenities
Your unit may have amenities that can feel redundant if you have them in the condo building, as well. For example, since FLI projects have a fully equipped gym, storing your gym equipment in your unit may be unnecessary. You can then free up space by donating or selling your home gym equipment. 
Get on Top of Your Clutter
Many people feel that decluttering can be very stressful, so try not to feel overwhelmed yourself. Take decluttering one step at a time. Whether it's clearing out a shelf or a medicine cabinet, the important thing is to have progress every day.
Hassle-free decluttering is one of the perks you get in a quality condo unit from Federal Land. We offer a wide range of ready-for-occupancy condominiums in prime spots with high investment potential in the Philippines. Find the best match for you and get in touch with our knowledgeable real estate professionals.