March 18, 2019
7 Cool Places To Visit When In Marikina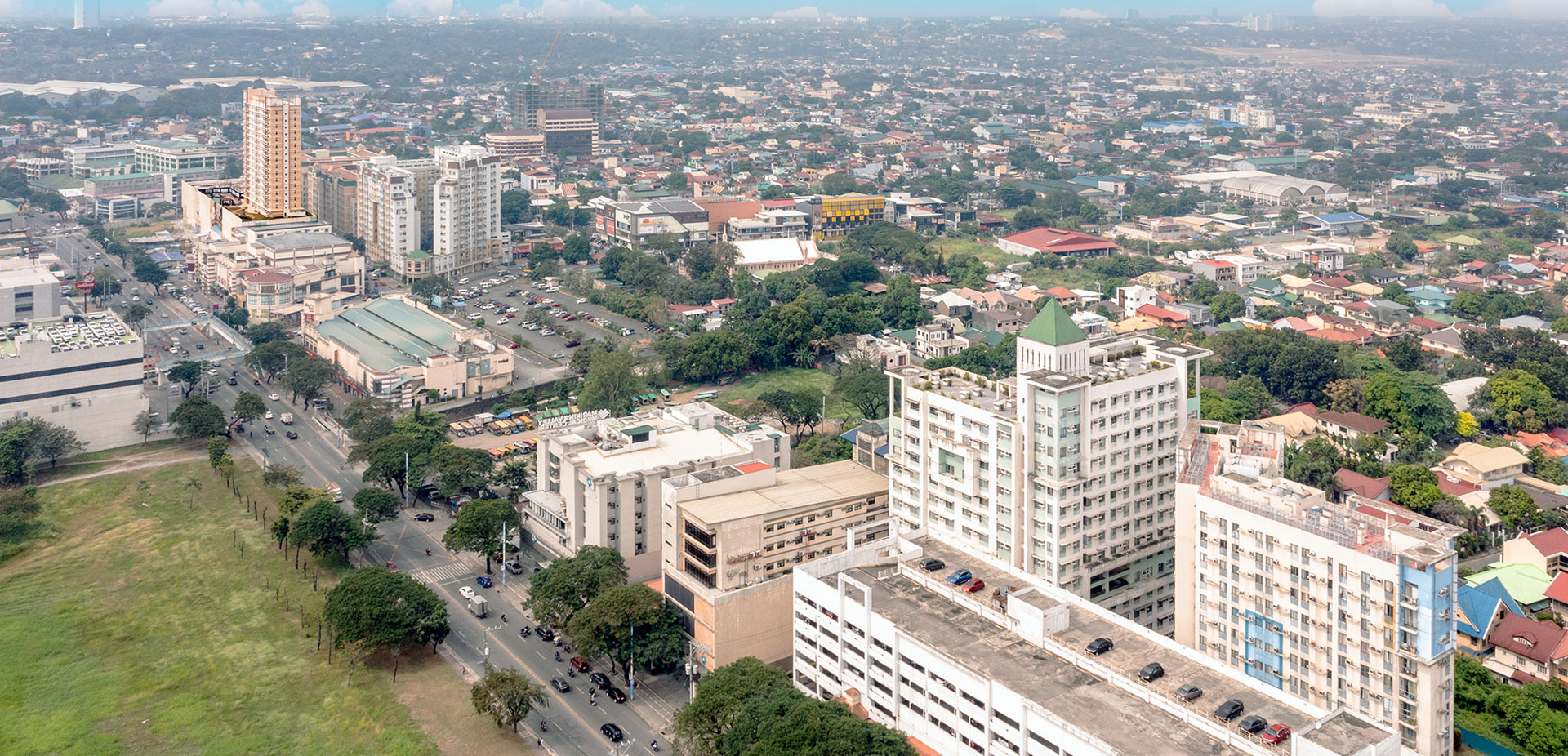 Marikina City is a mix of a picturesque old city and a verging urban modernization featuring a thriving economy, modern malls, ancestral houses, wide green parks, and friendly citizens.
Best known as the Shoe Capital of the Philippines, Marikina City is famous for its high-quality handcrafted shoes. The city produces 70% of shoes manufactured in the country. It is also the home of the world's largest pair of shoes certified by the Guinness Book of World Records, and the infamous shoe collection of former First Lady Imelda Marcos.
Just east of Manila, Marikina is an easy escape to the metropolitan hustle and bustle. So if you are looking for a quick but interesting weekend getaway, you will definitely enjoy Marikina City.
7 Must-visit Tourist Attractions in Marikina
1. Admire the shoes in the Shoe Museum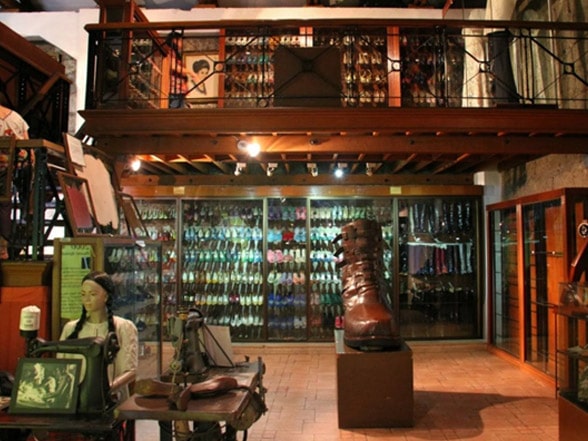 Photo via Philippine Lifestyle
As the shoe capital, Marikina, of course, has a Shoe Museum. Officially opened in 2001, the Shoe Museum is built to nurture the historical and cultural value of the local shoe industry.
The museum features the traditional footwear of Filipinos and other nationalities, and the shoes owned and worn by famous politicians, public servants, and celebrities. The museum is also the home of the largest pair of shoes, and a fraction of former First Lady Imelda Marcos' (in)famous shoe collection.
Address: J. P. Rizal St, San Roque, Marikina City 1801
Hours: Monday to Sunday, 8 AM to 5 PM
Door fee: Php 50.00
2. Wander around the Book Museum
Tucked away in a quiet neighborhood in Dao Street, the Book Museum cum Ethnology Center exhibits the personal book and artifact collection of Atty. Dominador Buhain, chairman and president of Rex Group of companies. The museum includes first edition books, small edition books and various curiosities Atty. Buhain picked up from his travels to over 223 countries (and counting).
The Book Museum cum Ethnology Center occupies three buildings. The first building houses the book collections, while the second and third building houses artifacts from the Cordilleras, Visayas, and Mindanao. The museum also features two totem poles that illustrate Philippine mythology and two murals narrate the history of Marikina City and the printing press.
Address: 127 Dao St, Marikina Heights, Marikina City 1810
Hours: Monday to Sunday, 9 AM to 5 PM
Door fee: Php 300.00
3. Learn Science at Philippine Science Centrum
The first interactive science center in the Philippines, the Philippine Science Centrum (PSC) is launched in February 1900 at Manila Film Center in Pasay City. However, after being wrecked by an earthquake that same year, PSC transferred to the University of the Philippines Manila. In 2004, PSC transferred to its current location in Riverbanks Center, Marikina City.
Have fun and rediscover science with over 100 interactive exhibits in 10 galleries including Bodyworks, Earth Science, Electricity and Magnetism, Lights, Liquid, Space, Mechanics, Mathematics, and Perception.
Address: E-Com Building, Riverbanks Center, Marikina City 1800
Hours: Monday to Saturday, 8 AM to 5 PM
Door fee: Php 150.00
4. Try the food crawl at Lilac Street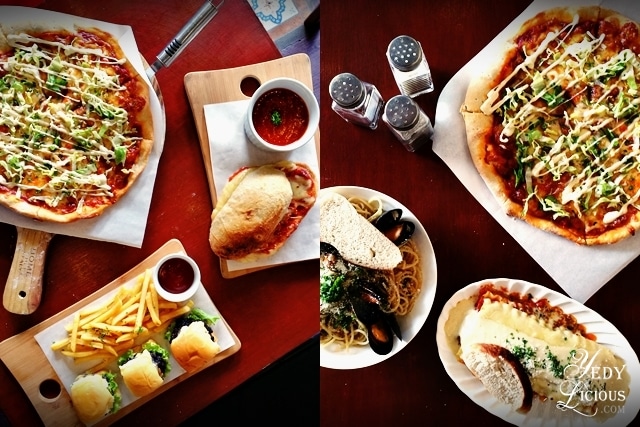 Photo via Yedylicious
Now, you might be familiar with the popular food hubs in Maginhawa St. in Quezon City, Kapitolyo in Ortigas, and Aguirre Avenue in BF Homes Parañaque. But there is another thriving food scene you don't want to miss – Lilac Street in Marikina.
Basically the Maginhawa Street of the East, Lilac Street in Concepcion Dos is a strip of highly-rated restaurants set up in a charming neighborhood. Wandering around Lilac Street and nearby streets, you will find restaurants offering the best Singaporean, Japanese, Thai, American, Mexican and Filipino cuisine. Protip: make sure to bring your food buddies and come in a group to try more restaurants for a lesser cost./
Address: Lilac St, Marikina City 1800
5. Attend mass at Our Lady of Abandoned Parish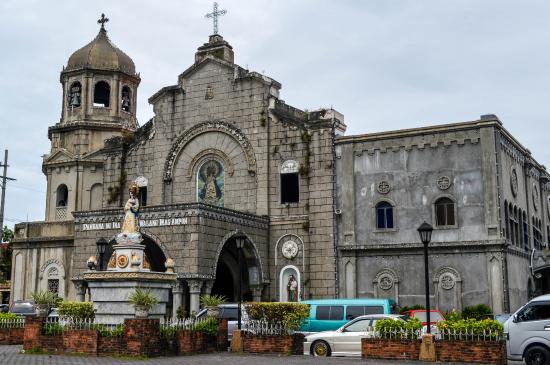 Photo via Trip Advisor
The Our Lady of Abandoned Parish in Marikina opened in 1572 and consecrated in 1690. The church was originally constructed from bamboo and leaves, and then on 1687, it is constructed in Baroque style with heavily fortified façade, high ceiling, and round pediment bell-tower. The church enshrines several images of the Virgin Mary, one of which is venerated as miraculous and was canonically crowned in 2005.
Address: V. Gomez St, Marikina City 1800
6. Relax at Marikina River Park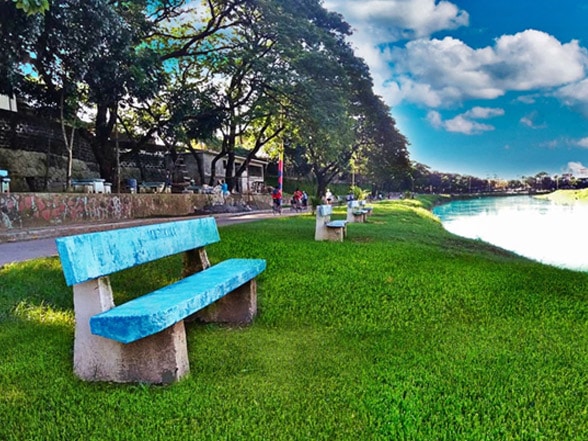 Photo via Marikina City Government
Found alongside Marikina River, the Marikina River Park is a 220-hectare system of parks, trails, open spaces, recreation facilities and commercial complex. The Marikina River Park is the focal point of the city's communities and cultural activities. The park is host to the Mama Mary Fluvial Parade and Festival, Marikina Christmas Festival and Metro Manila Pride March and various performing arts and concerts throughout the years.
Main attractions in the park include a skating rink, amphitheater, riverboats, Roman Garden, Chinese Pagoda, Animal trail, Freedom Park, and Women's Park among others. Marikina River Park is open for picnic, running, biking, skating, and camping activities.
Address: 300 Shoe Ave, Sto. Nino, Marikina City 1800
7. Stretch out in Marikina Sports Center
A haven to sports enthusiasts and hobbyists, Marikina Sports Center is a three-hectare complex featuring an Olympic-size pool, an athletics track, a natural grass pitch, basketball courts, volleyball courts, tennis courts, badminton court, and an indoor gymnasium. Marikina residents can come in for a run or exercise as the sports center is open 24 hours every day.
Marikina Sports Center offers various sports clinics for children age seven to 16 every April and May. The sports center also hosts several sports competitions including 2014 ASEAN School Games and grand concerts, television shows, and community events./
Address: 24 Sumulong Highway, Marikina, 1800 Metro Manila
Hours: Open 24 hours
Door fee: Php 10.00
A Great Place For Tourists and Residents Alike
A visit to Marikina City will serve a good mix of urban and rural Philippines. Though it is a city with a growing business district, Marikina retains its charming small town ambiance. The city preserves its historical sites, ancestral houses, clean streets, and colorful festivals; while it welcomes new business investments and shopping centers. No wonder generations chose to stay close to their roots and manage the family businesses. Marikina is a good place to raise a family.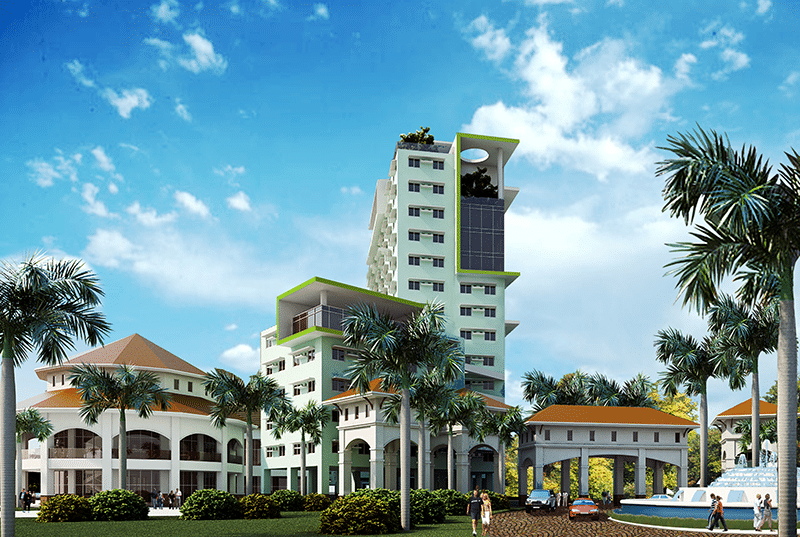 Located near Marquinton Residences along Sumulong Highway, the Tropicana Garden City and the Siena Towers of Federal Land offer condominium homes ideal for starting families. The two communities offer quiet, green and generous living spaces near to major weekend destinations, office towers, retail centers, and premier schools like the Marikina Science High School, Marikina Catholic School, Marikina City University, Ateneo de Manila University and the University of the Philippines Diliman.
Siena Towers is a two-tower condominium along Marquinton Drive that offers a beautiful and secure home in a vibrant community with the Blue Wave Mall a few steps away. Tropicana Garden City is a Mediterranean Castilian inspired community with lush pocket gardens and wide-open spaces. Residents of both Siena and Tropicana Garden will enjoy outstanding amenities, convenient location, and spectacular views of the Sierra Madre in the East and the metropolis in the Southwest.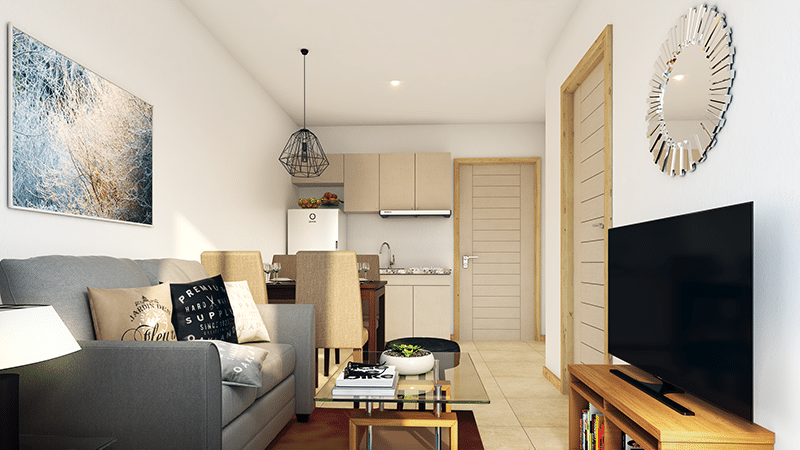 With Federal Land, purchasing a condo for sale in Marikina is easy. Just contact our representatives, provide a Philippine government-issued ID (with your Tax Identification Number), fill up the required forms, pay the reservation fee and voila! The unit is booked under your name. You are now ready to start a home loan application through in-house or bank financing.