September 20, 2023
7 Advantages of Buying a Condo Unit with a Balcony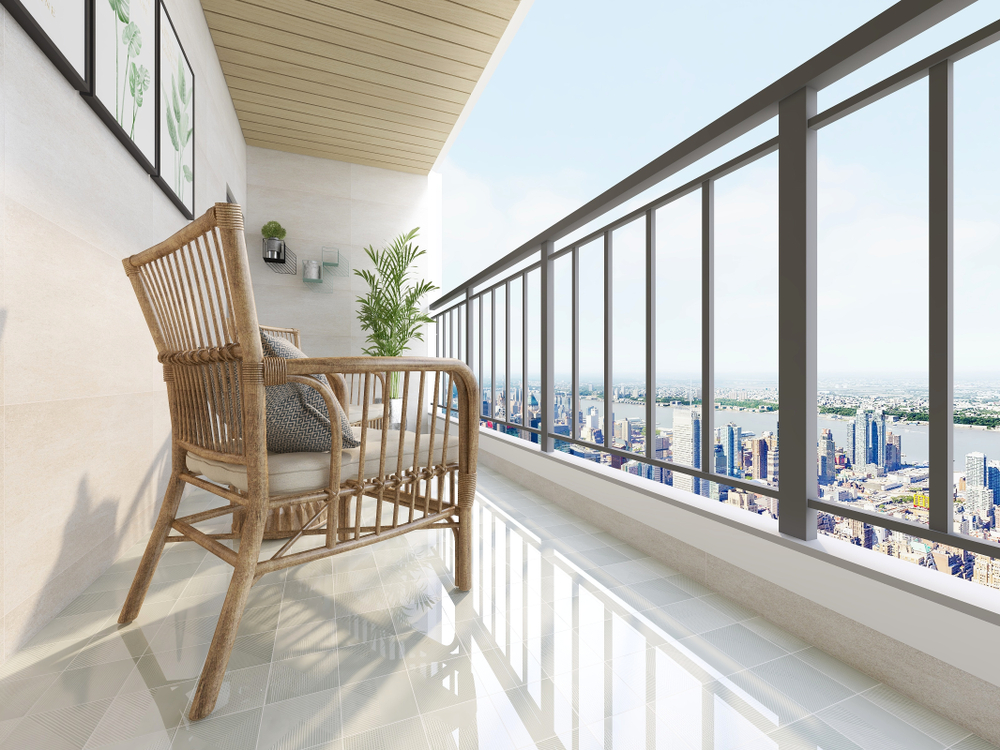 When searching for the perfect condo unit, one amenity can truly elevate your living experience: a balcony. 
You can't overstate the charm of having a private space outside your home. A condo with a balcony seamlessly blends indoor and outdoor living, offering numerous benefits that enhance the overall condominium lifestyle.
Discover the advantages of having a balcony, get some condo balcony ideas to work with your space, and learn why it's worth the additional investment in this article.

7 Advantages of a Condo Unit With a Balcony
From increased natural light and extended living space to breathtaking views and the potential for higher resale value, a condo with a balcony is an investment well worth considering.
1. Increased natural light
A condo unit with a balcony allows ample natural light to flood your living space, brightening the interior and creating a welcoming atmosphere. The enhanced daylight reduces the need for artificial lighting and offers various health benefits. 
According to a study published in the Journal of Pineal Research, exposure to natural light during the day can improve sleep quality and overall well-being.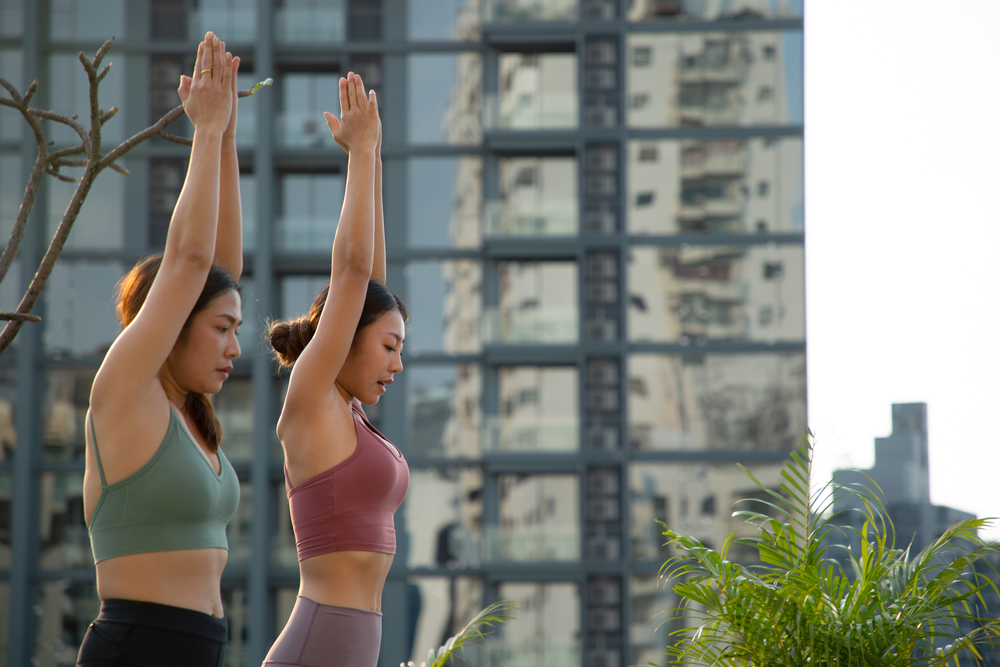 2. Outdoor space
Having your own private outdoor space in the form of a balcony opens a world of possibilities. You can use it to extend your living area to relax, unwind, or entertain guests. Consider decorating it with cozy outdoor furniture, potted plants, and decorative lighting to create a charming outdoor oasis.
You can set up comfortable seating, add a grill or a small bar area, and create a delightful ambiance for parties, barbecues, or casual get-togethers. The balcony extends your living and dining areas, allowing you to entertain guests while enjoying the fresh air and panoramic views.
3. Captivating views
A balcony provides stunning views of the surrounding landscape, whether it's a breathtaking city skyline, a serene park, or a beautiful waterfront. A balcony provides a front-row seat to enjoy the beauty of your surroundings. 
You can enjoy some coffee and relax on your balcony, mesmerized by the stunning sunset or the sparkling lights of the cityscape at night.
4. Extended living space
A condo unit with a balcony effectively extends your living space beyond the four walls of its interior. You can convert the space into an outside dining area, a cozy reading nook, or an exercise space. 
A balcony can offer additional privacy when needed if you have several household members. Step out onto the balcony for a deep breath and a much-needed moment of solitude.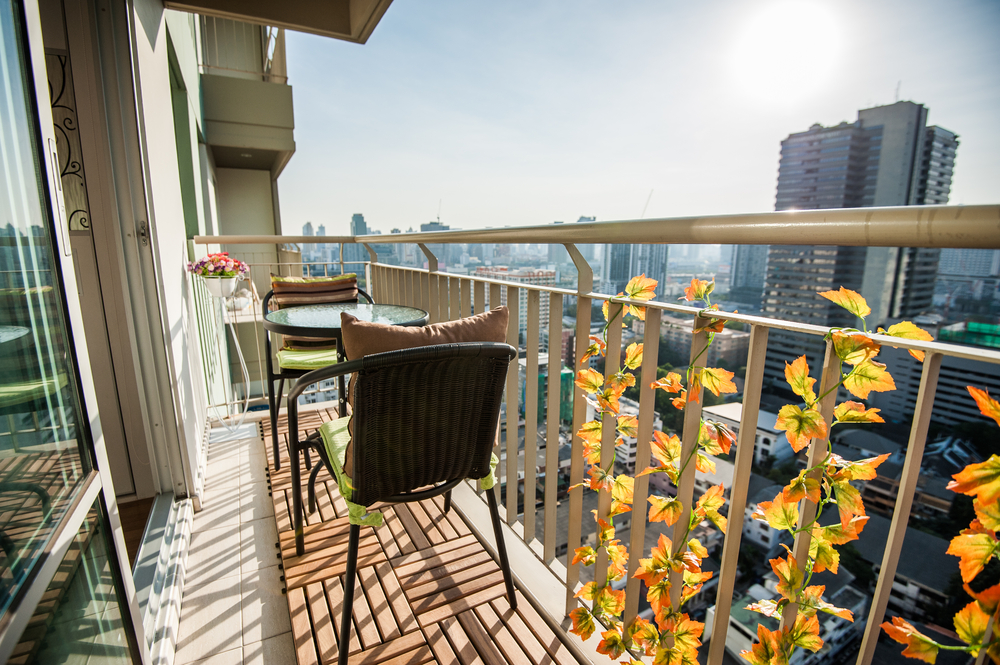 5. Potential for higher resale value
Investing in a condo unit with a balcony can be financially rewarding in the long run. Balconies are highly sought after by homebuyers, and having this appealing feature can increase the resale value of your condo. 
Forbes ranks balconies as one of the most desirable outdoor features for potential buyers because they offer space like a backyard. A well-maintained and thoughtfully designed balcony can serve as a selling point, making your condo unit more appealing and potentially fetching a higher price when you decide to sell.
6. Condo garden for the green thumb
If you have a green thumb, a condo balcony presents an opportunity to indulge in gardening despite limited space. You can create a charming condo garden by growing herbs, flowers, or small vegetables in pots or vertical planters. 
Gardening is a fulfilling hobby that enhances the overall ambiance of your balcony and condo unit. It can also help lessen your grocery costs if you have different types of vegetables and herbs.
7. Improved air circulation and ventilation
A balcony promotes improved air circulation and ventilation throughout your condo unit. A balcony, along with open doors and windows can help create a cross breeze that helps freshen the indoor air. 
This natural ventilation helps remove stale air, odors, and indoor pollutants, ensuring a healthier and more pleasant living environment. It also reduces the need for artificial cooling systems while increasing potential energy savings.
Embrace Elevated Living
A balcony can transform your condo. It offers a private retreat, a versatile entertainment area, and even the opportunity to indulge your green thumb. From increased natural light and access to outdoor space to breathtaking views, extended living space, and more, it adds immense value to your condo living experience.
If you're searching for a condominium that embraces the beauty of outdoor living, look no further than The Grand Midori Ortigas, Federal Land's preselling condos in Pasig. Every unit in The Grand Midori Ortigas features a balcony, ensuring you enjoy all its advantages.
Explore Federal Land's website for exceptional condominium projects. Your dream home awaits!