December 23, 2021
3 Christmas Table Set Up Ideas for Condo Dining Areas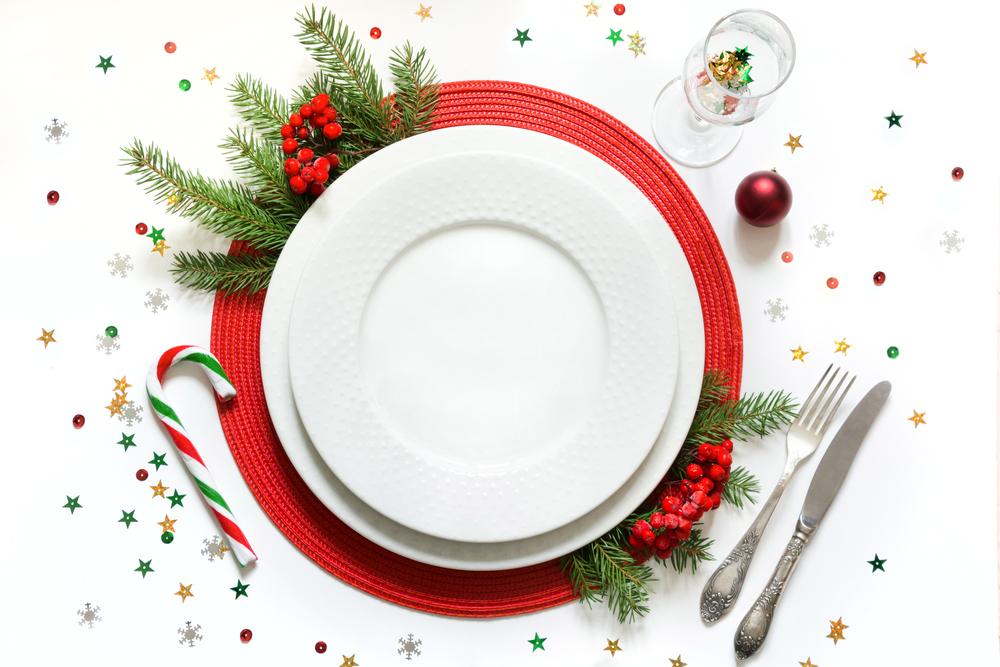 Christmas is a holiday meant for families and friends to celebrate together over a feast, even in a small dining area at home or in a condo. Even if you live in the latter, you can set up a delightful Christmas table with the right layout in mind to make the most of every inch of your condo.
Planning how to organize your Christmas table setup can be a huge advantage to get everything in the right place. With this in mind, this article will help inspire you to get more creative with your table space this year and show you the many different ways you can spruce up your table setting.
Which Type of Table Setting Should You Use?
If there's limited space around your condo, you may find that you can't put as many things as you want to serve your guests better. Luckily, you can use different types of table setting arrangements to your advantage. Here are some Christmas table setup ideas best suited for condo units.
1. Basic Table Setting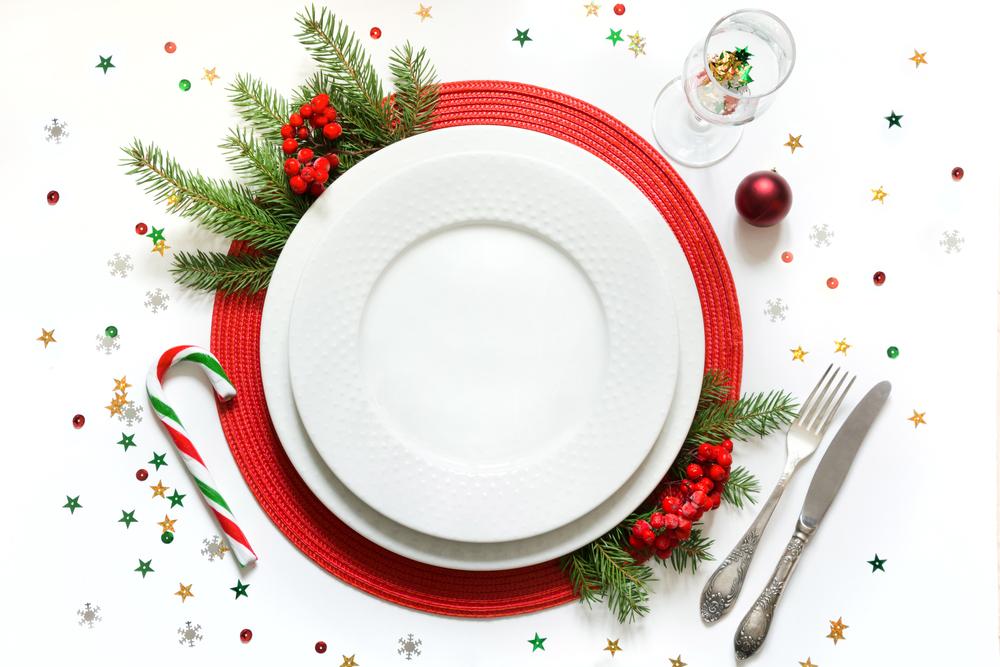 The basic table setting is appropriate for all types of situations, such as when you're hosting casual events with small dining spaces. This type of table arrangement can even help make your guests feel more comfortable and welcome, as the essential dining tools they need are placed in front of them.
With this setup, you keep fewer items on the table with a plate, basic cutlery, napkins, and a single glass for each guest. Not only are you able to save on space with this technique, but you also avoid overwhelming everyone else at the table with various types of dinnerware to take note of.
2. Casual Table Setting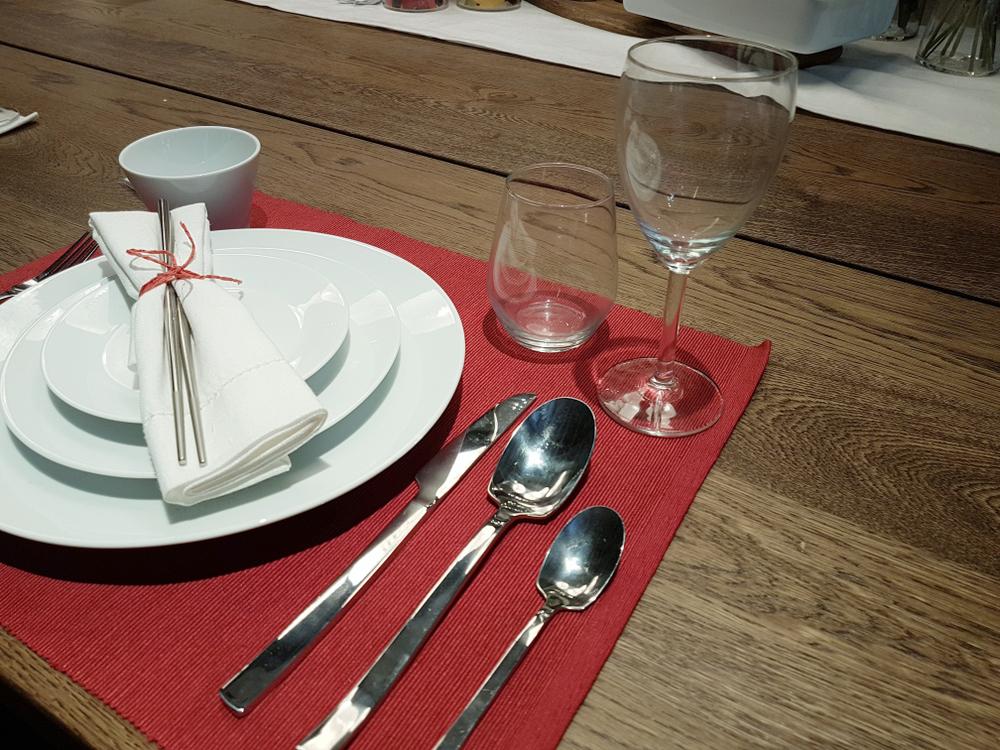 Also known as the informal table setting, the casual table setting is commonly used during occasions such as luncheons, weddings, and even small banquets. The main difference between this and a formal setting is that it is designed for three-course meals instead of the formal six.
To set this up on your table, the flatware provided should be enough for an appetizer, main course, and dessert. In some instances, you may also include a cloth napkin that your guests can drape over their lap as they dine.
3. Buffet Table Setting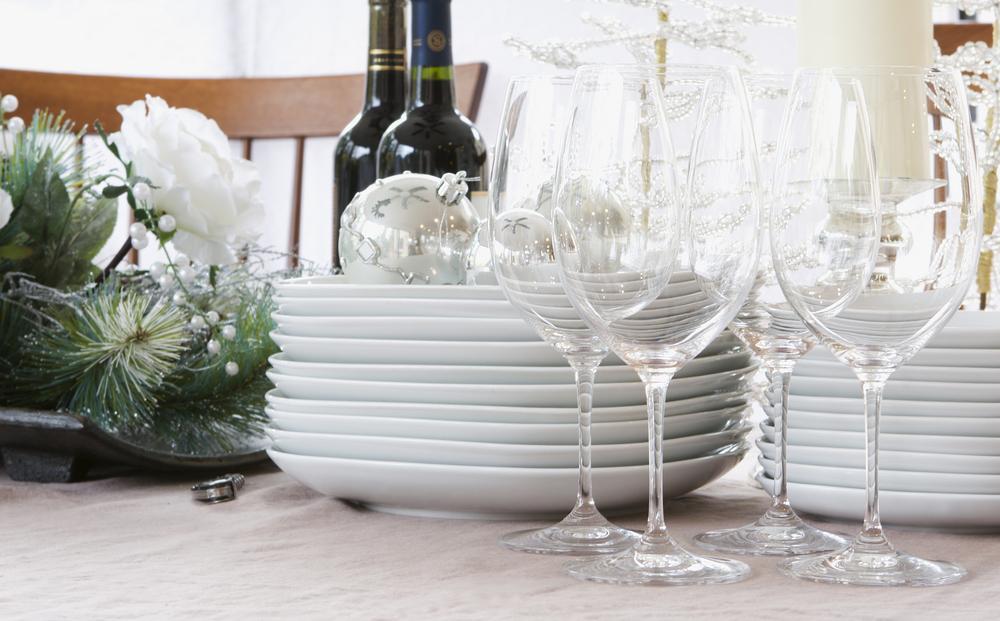 A buffet table setting is one of the best types of dining arrangements you can use during the holidays to spread out your feast. This layout is grand, but you can still save space as you can use the countertop in your condo to treat your guests to an array of food choices.
When preparing for this table setting, stack up all of your plates and utensils in a corner. Then, arrange the dishes by course—starting the line with appetizers, followed by side dishes, the main dish, and desserts. On the other hand, drinks and glasses should be placed on another table to avoid congestion as guests take their meals.
 8 Tips to Maximize a Dining Area for Christmas Festivities
Now that you are aware of the different types of table settings you can try out for your holiday get-togethers, you need to learn how else you can maximize your dining area. Depending on the number of guests, some of these tips may be more necessary than others.
See the list below for top arrangement hacks that can help you enhance the dining experience during your Christmas festivities.
1. Think vertically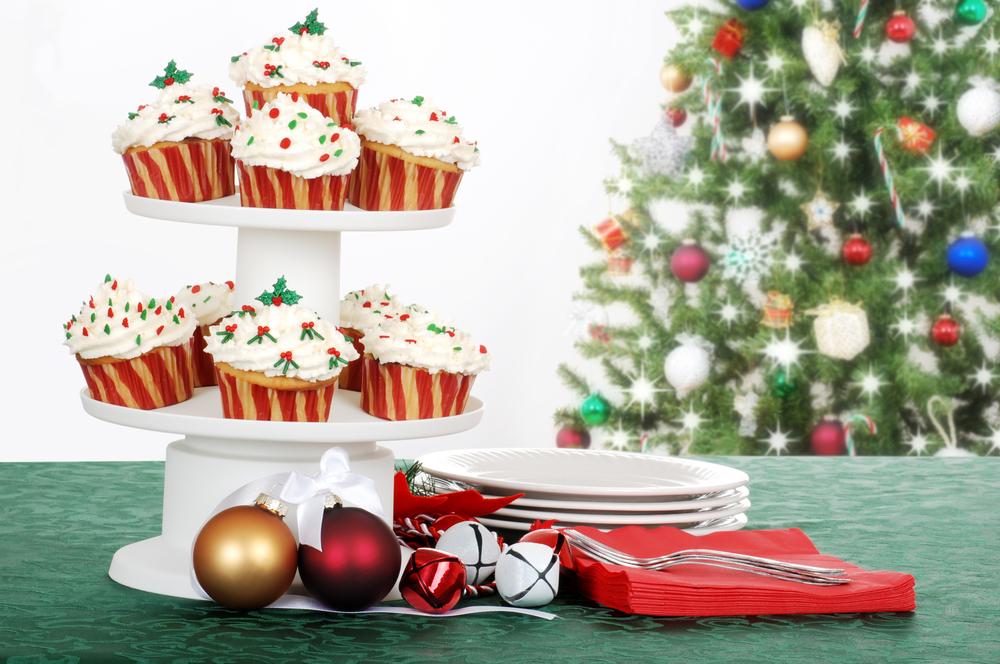 If you only have so much surface area on your table to fit an array of dishes and containers, you need to be creative with your layout by using different types of space-saving tools. This can include tiered serving stands that allow you to stack up food vertically without needing additional floor space.
2. Use fewer plates and cutleries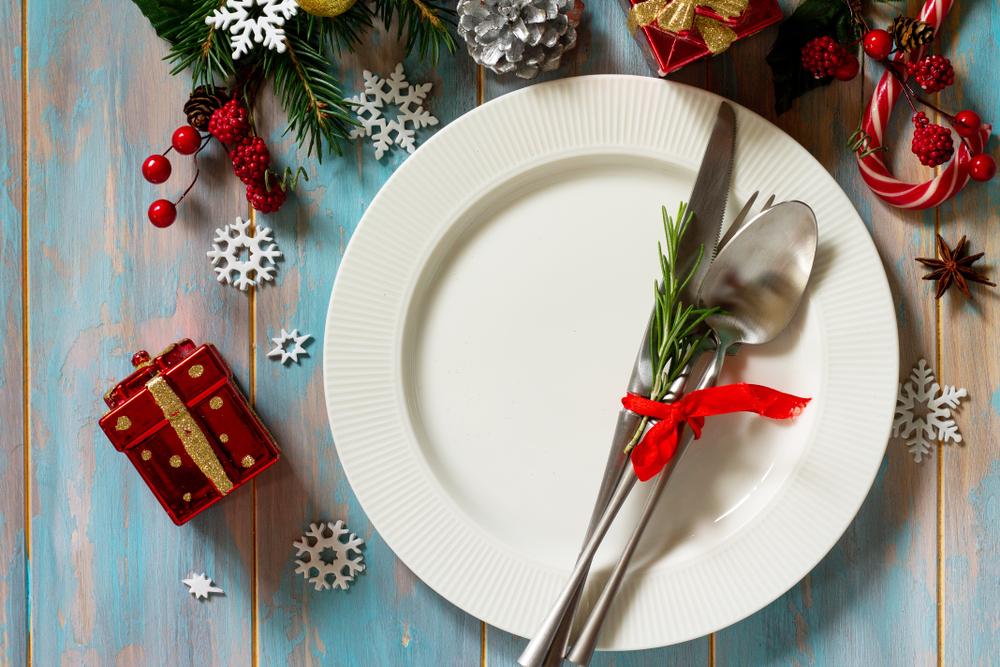 When space is limited, you should consider limiting the number of plates and utensils that each of your guests can use. At the same time, you can also serve different types of finger foods for an easier dining experience that does not require using too much space on a table.
Through this method, not only are you able to save on space, but you also save yourself the trouble of cleaning up once the festivities are over.
3. Use benches to sit more people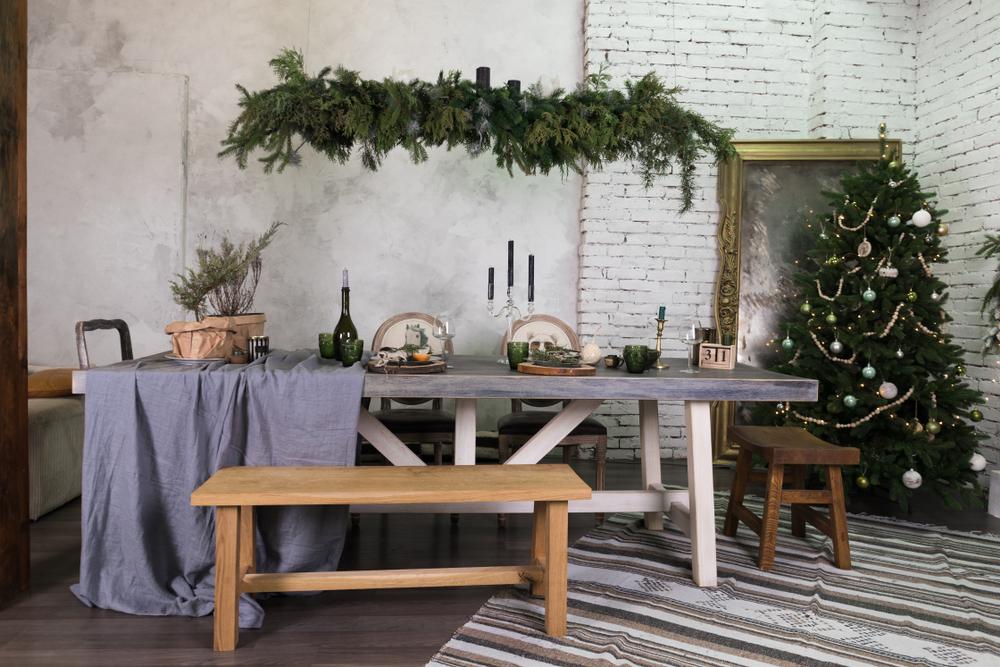 Instead of finding individual seating for everyone, consider getting a foldable bench so that you can seat more individuals in a single area. Besides making your space feel less congested, this trick works in making everyone feel cozy with a comfortable amount of space between them.
4. Opt for a modest centerpiece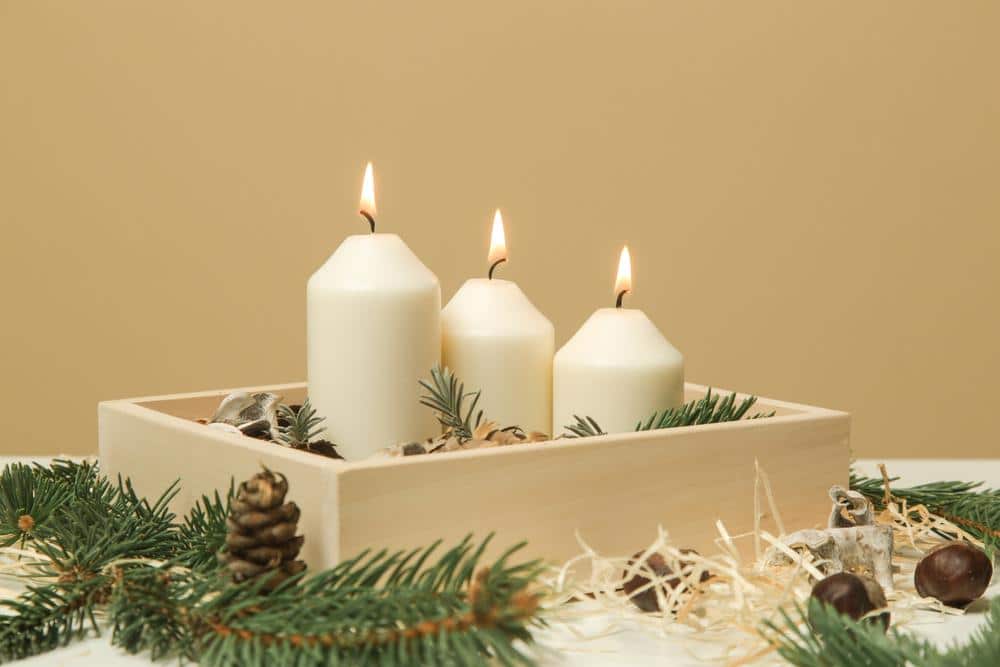 When setting up your Christmas table, using a modest centerpiece as decoration can be a good way to tie everything together. Opt for small items like figurines, festive flower vases, or decorative candles as a centerpiece to maximize your space.
Alternatively, you can place decorations running along the center of your table to create a more elegant setting.
5. Consider using a foldable serving cart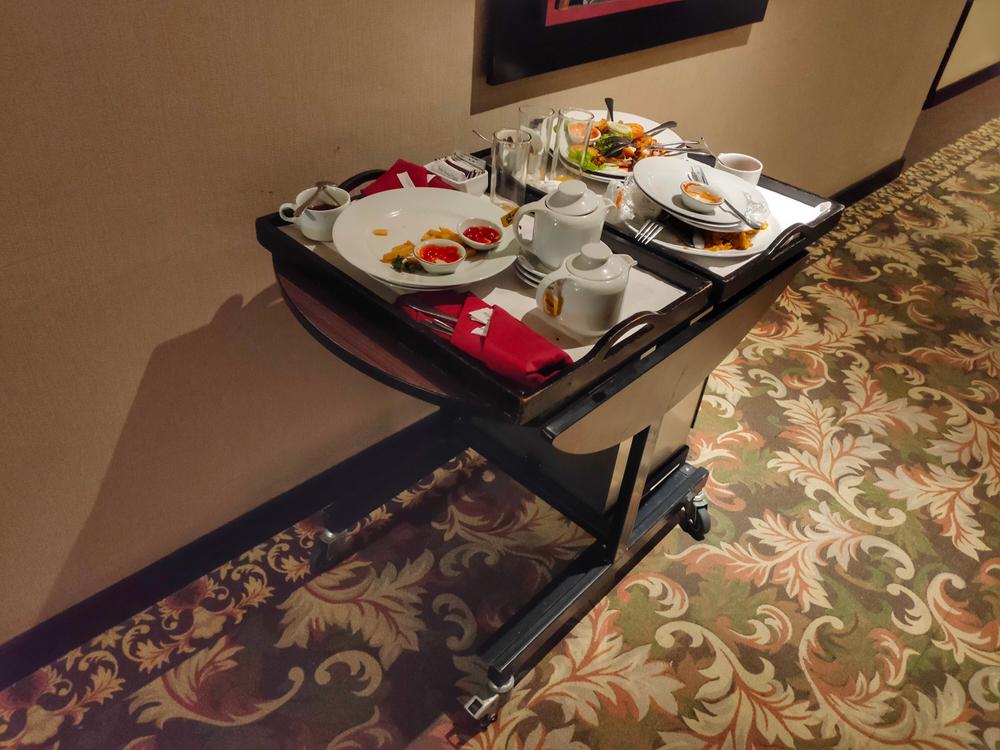 A great way to create additional dining space in your condo is to get yourself a foldable serving cart to use during the festivities.
Foldable serving carts are not only great for giving you a bit of extra table space for your feast, but their mobility also makes it easy for you to cater to guests and collect used dishes.
6. Use other rooms in the condo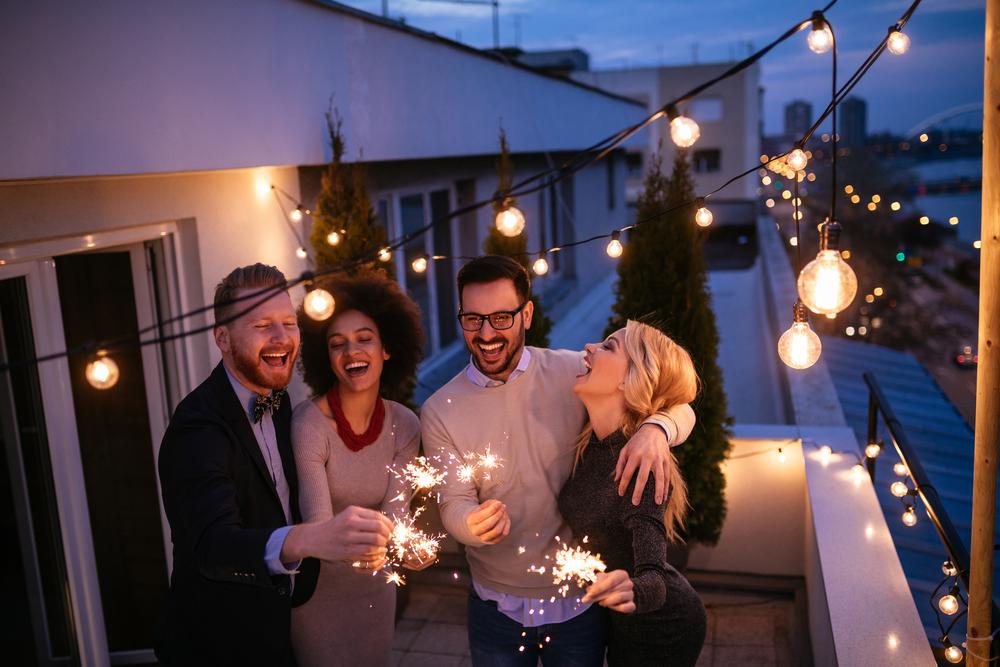 Consider opening up other areas of your condo to guests where they can dine. You can arrange seats and tables in other areas such as the living room or balcony if it is available. This can lessen the traffic in your main dining area and allow your guests to feel more comfortable during their visit.
7. Use storage spaces under the table
If you have storage space under your table, you can use this area to store plates, cutlery, and glasses so you can reserve your countertop and tables to exclusively hold food items.
This concept is similar to how buffets can help you create space while making everything accessible to guests. At the same time, you lower the risks of dishes and wares falling off the table and other unexpected accidents.
8. Light up some candles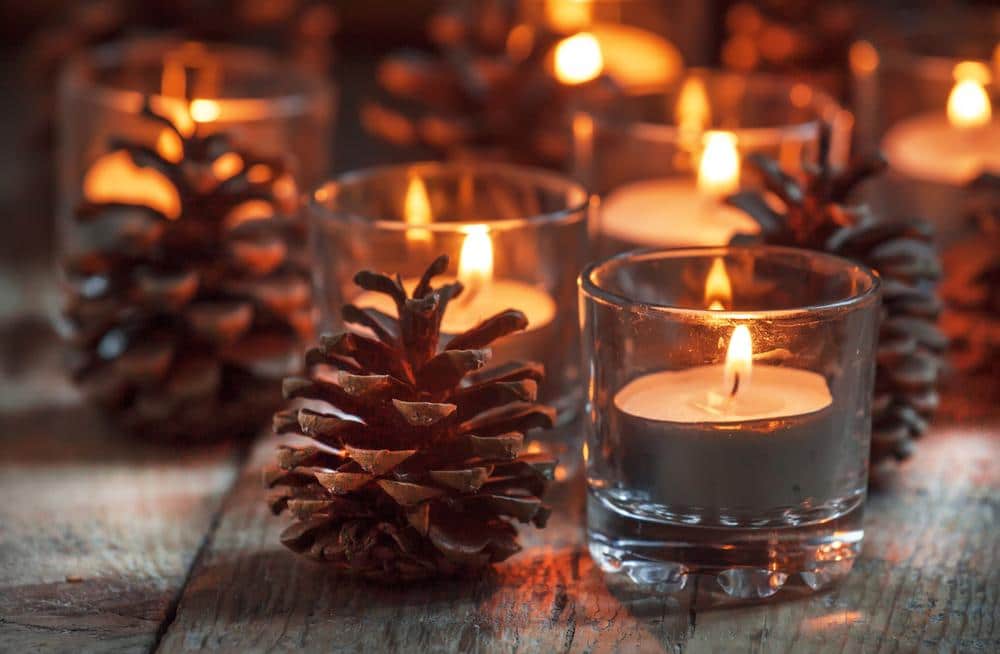 Use a few decorative candles around the dining room or the table to create a sense of elegance for your holiday preparations. However, avoid placing scented candles near the food to avoid the mixing of aromas.
Christmas Dinner Table Decoration Ideas
Apart from learning how you can fully maximize your condo space, you should also take note of a few decorating ideas to make the night more special. Decorations are always a great way to immerse everyone into the Christmas spirit. Here are a few ideas.
1. Drape a festive tablecloth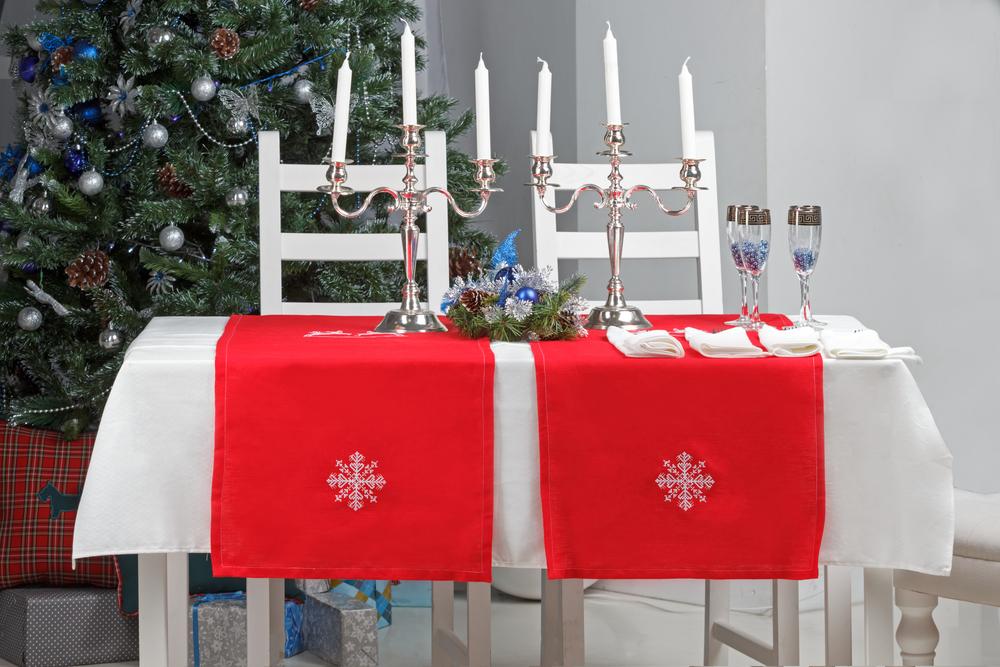 Tablecloths are a great way to keep your table safe from any stains or scratches. At the same time, they come in all kinds of decorative designs that can help make the room feel more festive.
2. Use traditional Christmas colors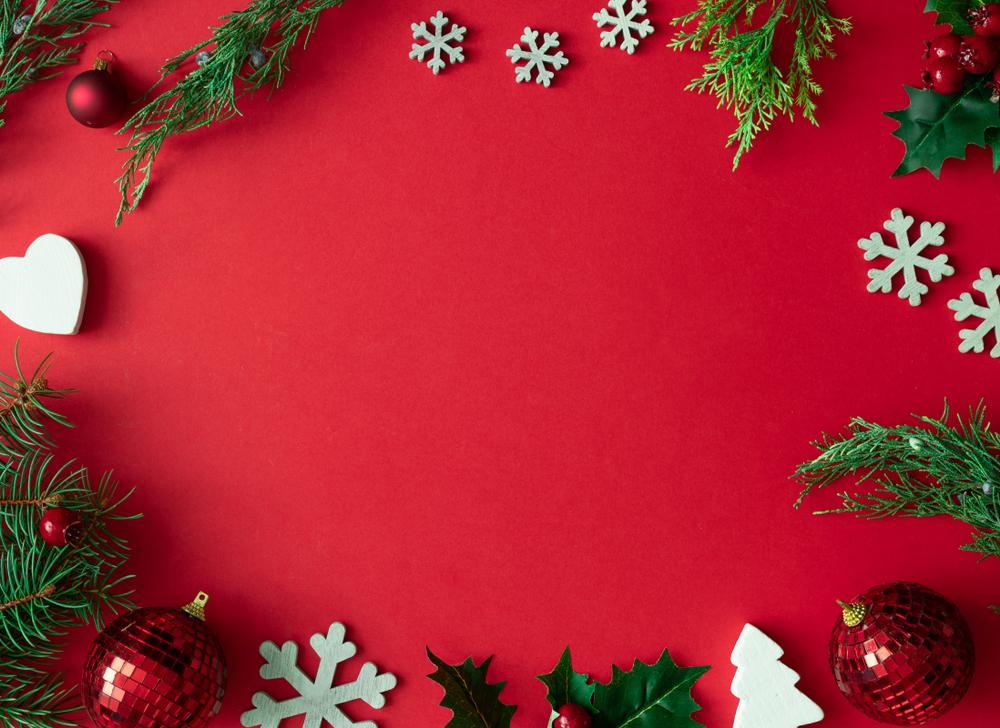 Sticking to a popular Christmas theme makes it easier to add Christmas cheer to your home. By focusing on traditional holiday colors such as red, green, and white, you will have no trouble picking out well-coordinated decorations for your doors, windows, and walls.
3. Try the Christmas tree napkin fold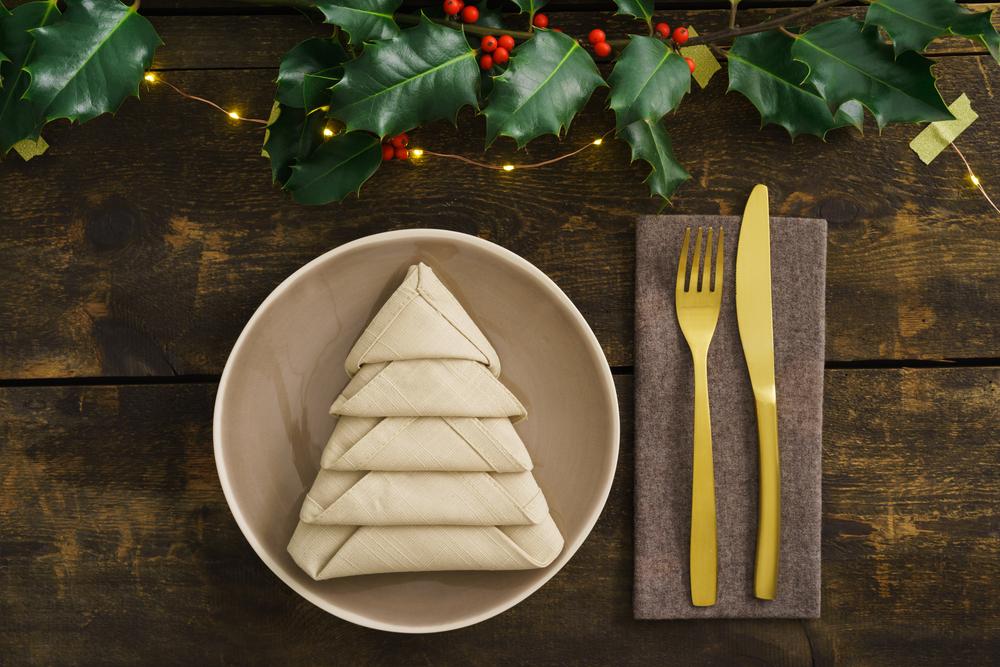 Providing napkins is a simple yet essential part of serving guests for any type of occasion. But it does not mean that it has to be boring. With a bit of practice, you can turn an ordinary napkin into a more appealing trinket by folding it into shapes that match the festivities, such as a Christmas tree.
4. Use fancy, festive plates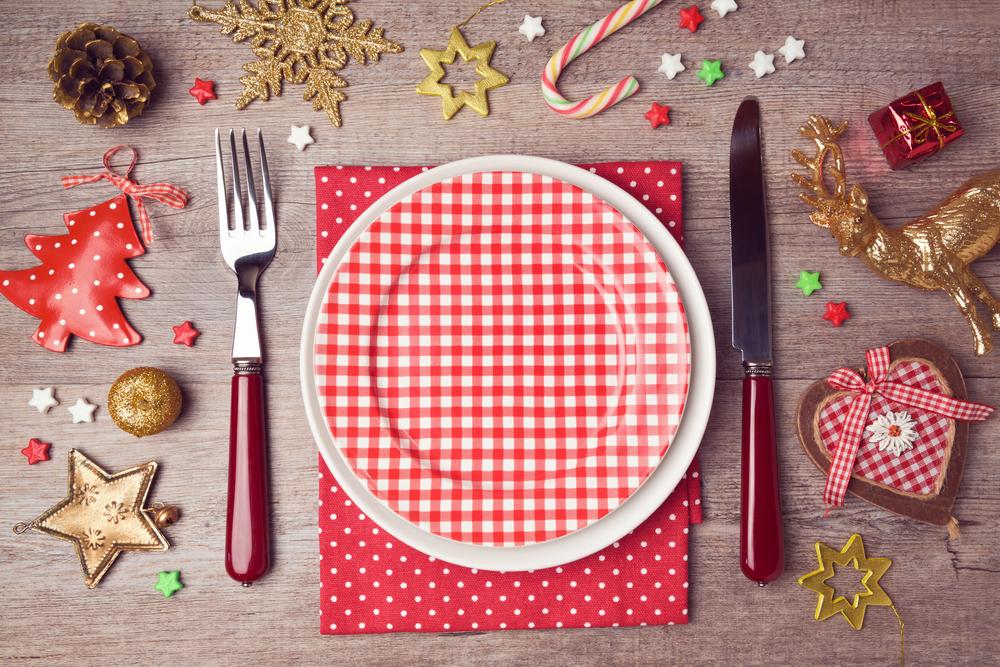 Decorative plates shouldn't collect dust in your cupboards. Take this opportunity to show off your festive collection by using them to serve food to your guests. This can play nicely with the rest of your decorations and create a better overall dining experience.
5. Adorn chairs with seat cushions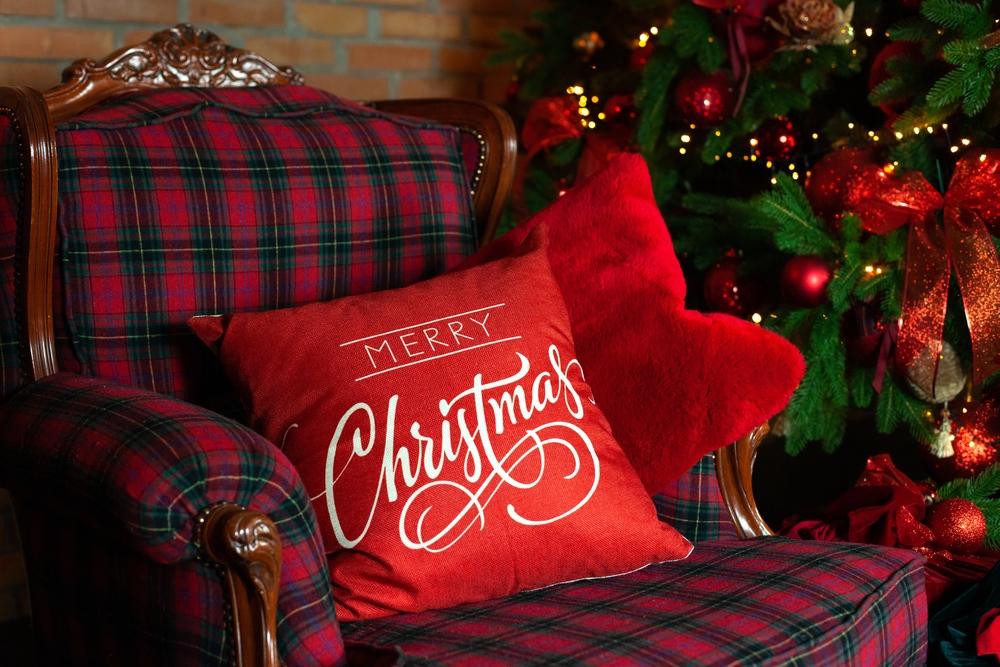 Use small cushions or decorative cloths to make your seating arrangements more festive and comfortable for your guests. Choose simple designs that will not overthrow the balance of the rest of your decorations. You may also arrange these in a pattern per seat.
6. Use a small centerpiece to save space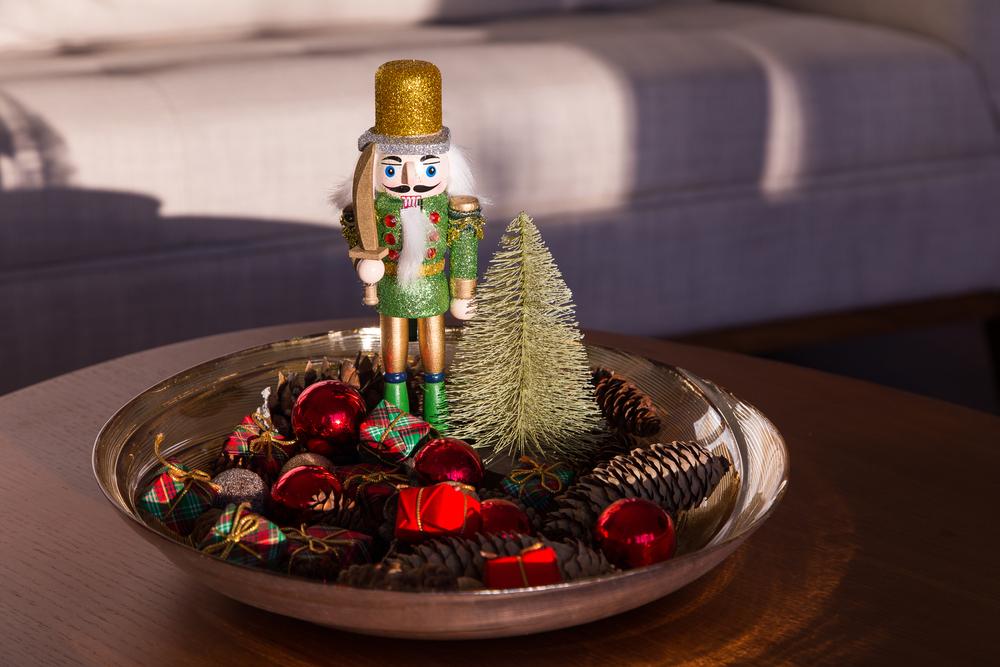 Big things come in little packages, as the saying goes. Rev up your table decorations by using a simple centerpiece that can tie everything together. This can be anything from a small ornament to a candle or a tiered plate.
7. Make the lechon the centerpiece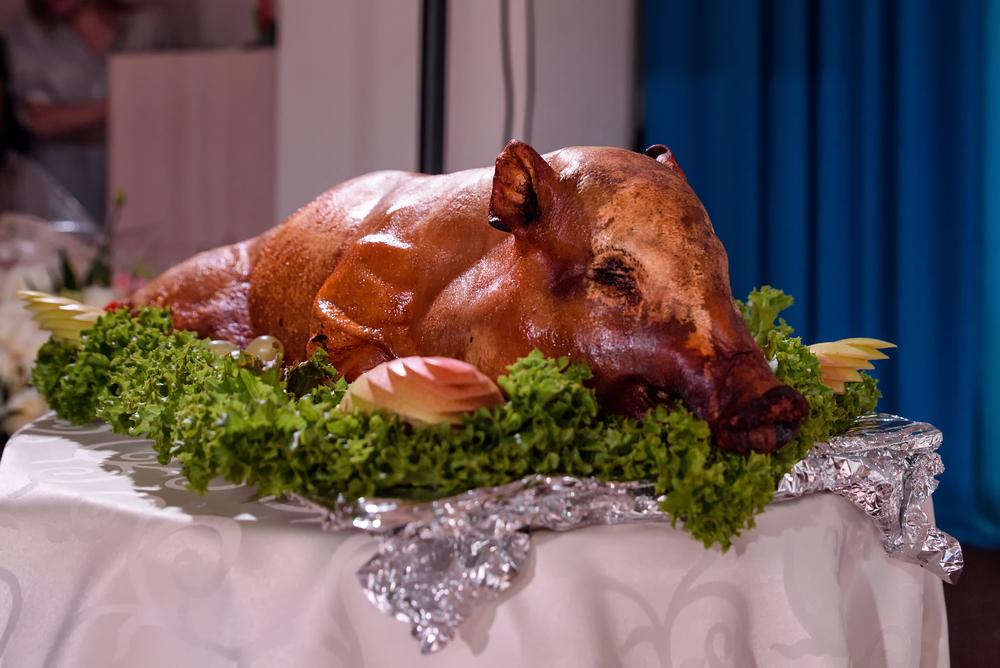 Centerpieces do not always have to be trinkets that you save for the holiday season. For gatherings with friends and family, you can use the lechon or Christmas ham as the main subject that ties the whole table together. After all, these are few  of the many dishes Filipinos look forward to the most.
8. Outline the table with streamers
Apart from decorating what's on the table, consider what's around it, too. For example, you can hang tiny streamers or ribbons along the edges of the table in your favorite Christmas colors.
9. Highlight the table with some light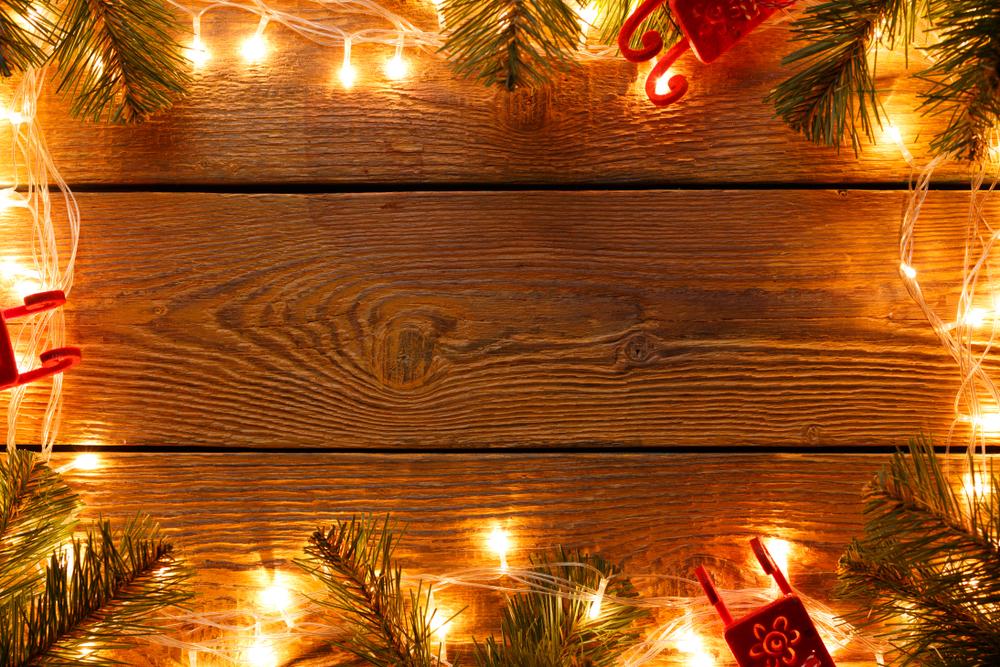 Illuminate your table and other areas of your condo with LED lights. This is a common type of decoration typically used during the holiday seasons, as it is cheap and easy to set up. You can also set these lights up to blink in rhythmic sequences or stay in still colors throughout the night.
Holiday preparations made easier
For such a large holiday, figuring out how to set your Christmas table can be a real challenge if you have limited space in your condo. Luckily, there are a few simple tips and tricks you can use to get around this obstacle and still have the best holiday of the year.
When choosing a reputable real estate developer, go for Federal Land as we offer condos for sale in the Philippines that have comfortable living spaces ideal for cozy celebrations with your family. Reach out to one of our representatives today! They'll be happy to have you check out a wide array of high-quality properties in prime spots that have high investment potential in the Philippines.