May 25, 2023
6 Clever Condo Kitchen Layout Ideas to Maximize Your Space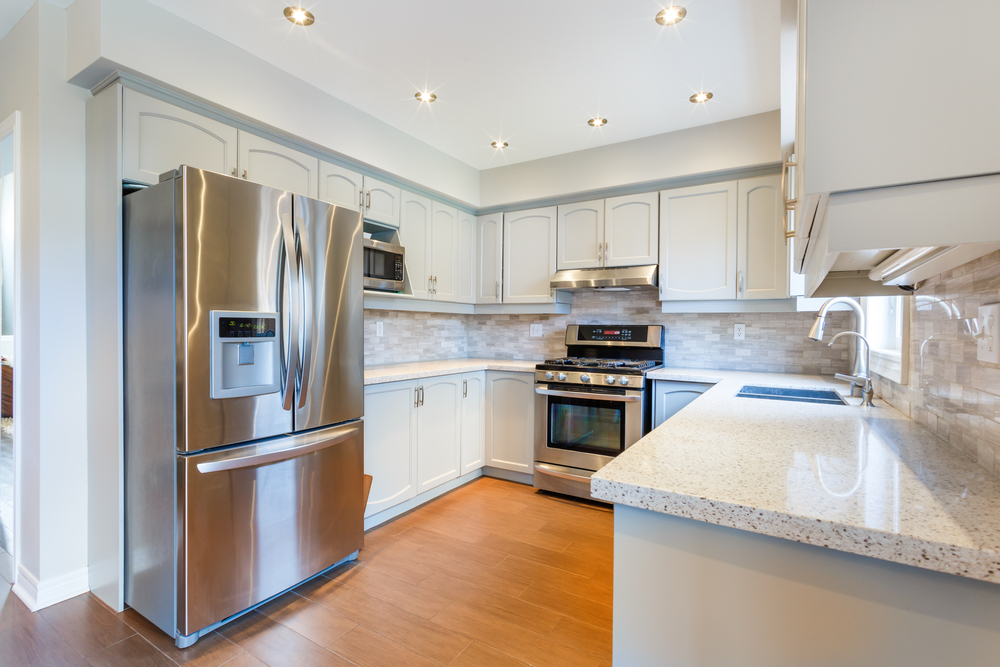 Whether you're a fledgling home cook or a seasoned kitchen warrior, you probably want a well-appointed kitchen to try different recipes. However, you must be careful with placing pieces of equipment as they might ruin the flow of your kitchen. It would help if you practice efficient space planning to maintain an open layout of your kitchen.
Optimizing kitchen workflow is essential in one of your unit's busiest areas. It may seem challenging at first glance, but with a bit of planning and an enhanced condo kitchen layout, it's possible to have a chef's style meal prep station.  This article can help you make the most of your condo's space to create a more spacious cooking area.
Maximize Your Condo Kitchen Space with These Layout Ideas
Being resourceful and creative is the key to maximizing your condo kitchen. In this section, we'll share easy tips and tricks for more room in your kitchen.
1. Always keep the kitchen triangle in mind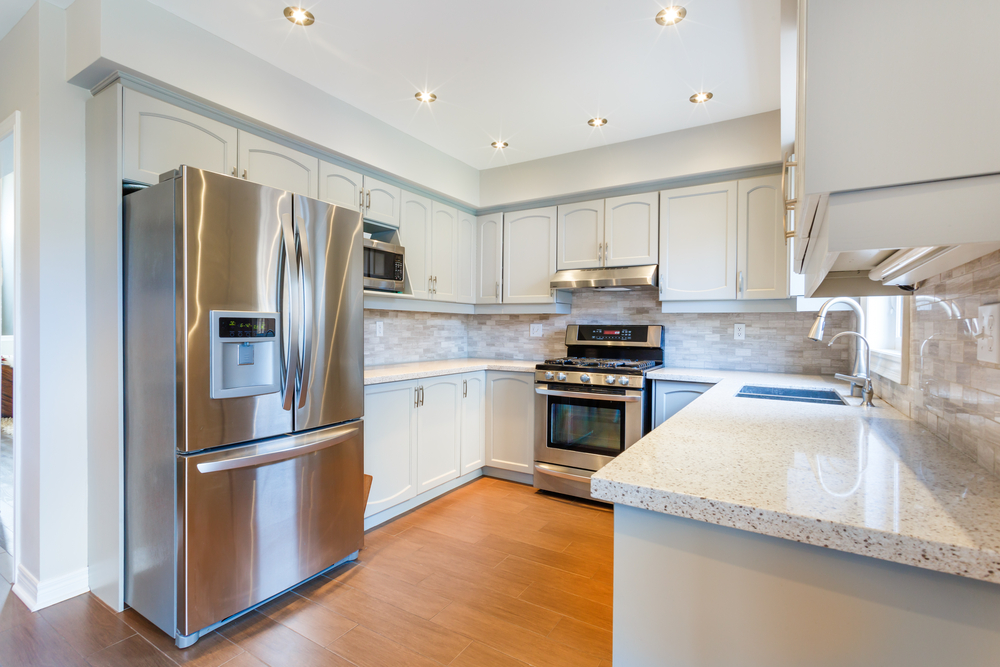 Does your kitchen feel overcrowded? It may be due to unoptimized vital points of the cooking area's busiest space—the kitchen triangle around the sink, stove, and fridge. 
Since these three sections receive the most kitchen work, they must be close enough to each other to facilitate an easier workflow while having ample space in between to eliminate overcrowding. Their arrangement on a floor plan should take the shape of a triangle to ensure a seamless connection from one area to another.
2. Opt for a peninsula rather than a center island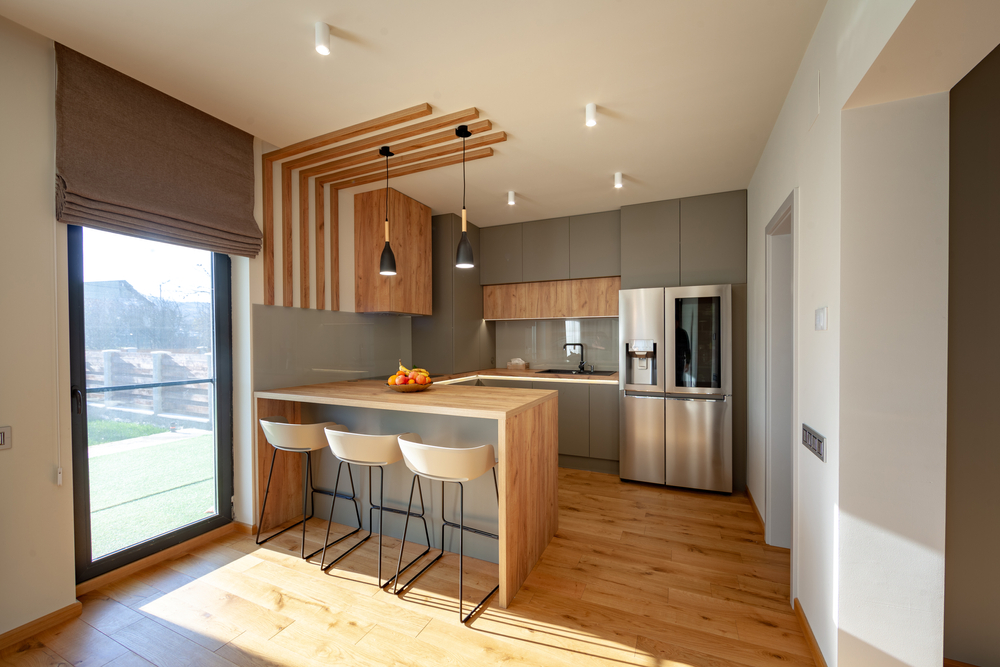 While center islands provide additional counter space, they occupy a significant portion of your floor space. So, consider installing a kitchen peninsula instead for additional counter space and storage. You can even add seating to turn it into a kitchen bar!
Some condos come with peninsulas, so you don't have to spend much on installation. For instance, multiple units from The Grand Midori Ortigas include built-in peninsulas for extra countertops and storage spaces without sacrificing floor area.
3. Get additional counter space with over-the-sink solutions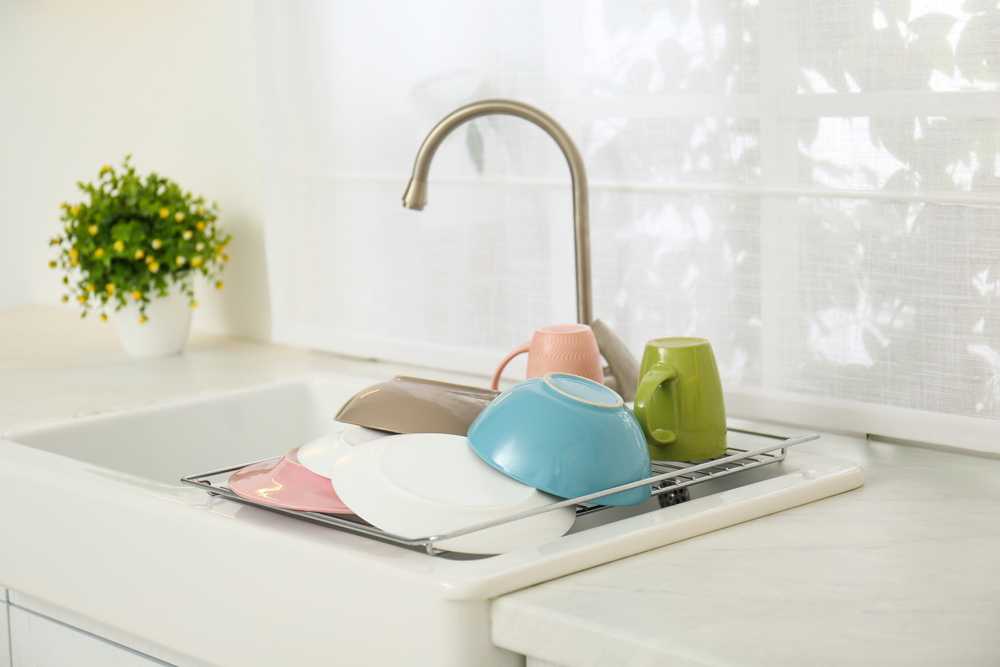 You might think sinks are only for cleaning items and dirty dishes, thus, the storage potential is underutilized. However, sinks can also function as additional work or storage space since plenty of over-the-sink solutions, like dish racks and organizers, let you maximize this area. You could even get a chopping board and place it on top to act as an extension of the counter.
4. Utilize the space at the top and on the sides of your fridge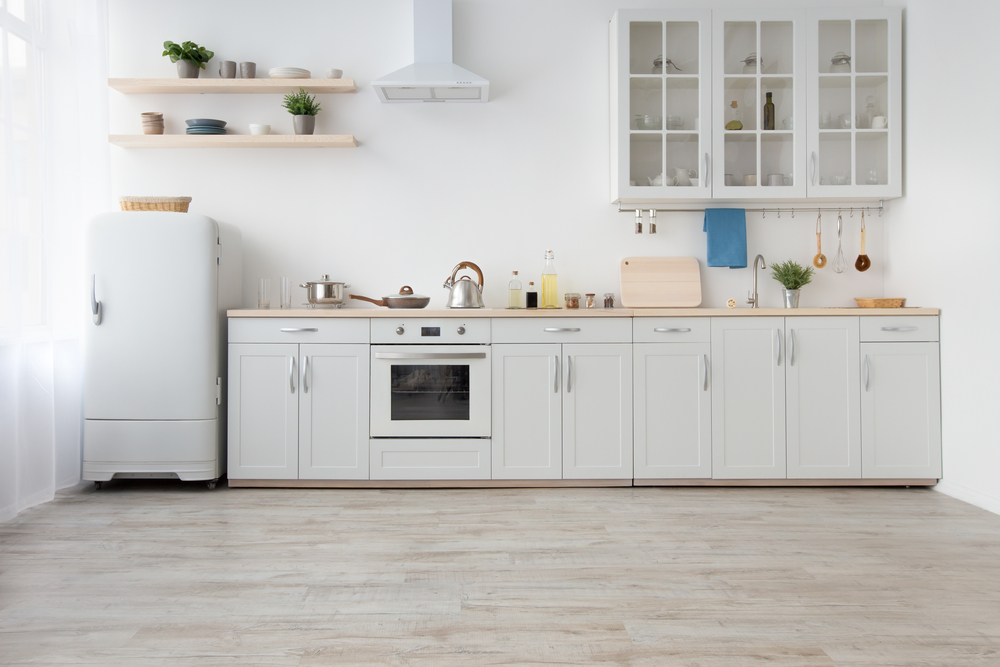 If your fridge has empty spaces on top and beside it, you can use these areas as extra pantry space. Consider placing cereal boxes, bread, cooking utensils, and seasoning containers on the fridge to free up cupboards and countertops. Hanging racks also maximize either side of the refrigerator by holding condiments, drinks, and other small items.
However, avoid doing these: placing warm food or appliances around the fridge, covering it with the wrong items, or placing it next to the stove, oven, electric kettle, and other hot appliances. Otherwise, your fridge might not ventilate efficiently, causing it to overheat and break.
5. Use multipurpose kitchen tools and  appliances
You might have appliances you don't regularly use, wasting space by taking up a significant portion of the countertop and cupboards. To maximize space, you can invest in appliances with multiple functions instead of getting separate items for every kitchen task. For example, you can get a combi-oven, which can function as a convection oven, broiler, air fryer, and microwave. You can also opt for an espresso maker with a grinder and frother or a bean-to-cup machine if you want to have a compact coffee station in your kitchen. 
6. Get a murphy table with storage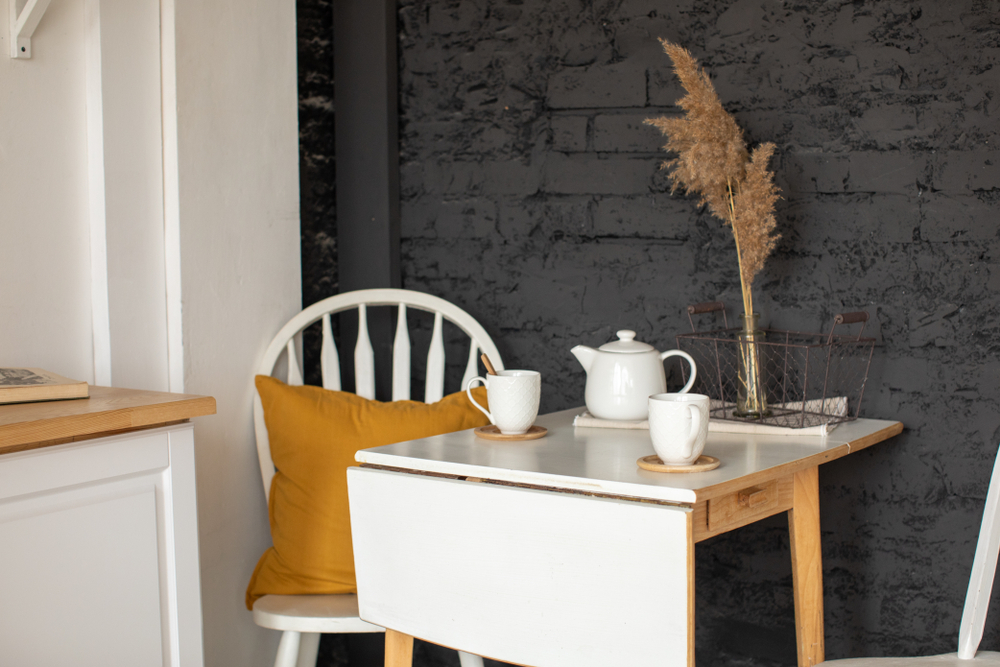 A murphy table can maximize your kitchen space creatively. This desk that hangs from a wall can function as a dining table or work desk and fold upwards to free up space in your condo when not in use. Some murphy tables even feature shelves as extra storage for appliances and food items.
Get Creative with Your Condo Kitchen Layout
Being creative and resourceful with various tools and tricks can afford you more storage and workspace in the kitchen. That means you can comfortably prepare delectable meals for yourself and your loved ones.
Are you looking for a condo built with efficient space planning in mind? You're in luck. Horizon Land, a subsidiary of Federal Land, offers practical and reliably designed RFO and pre-selling condominiums, like the Siena Towers in Marikina, that maximize space while providing flexibility for personalization.
Check out their properties today to see what's available, or contact them to learn more!