November 23, 2022
The Beginner's Guide to Designing and Furnishing a Condo Unit From Scratch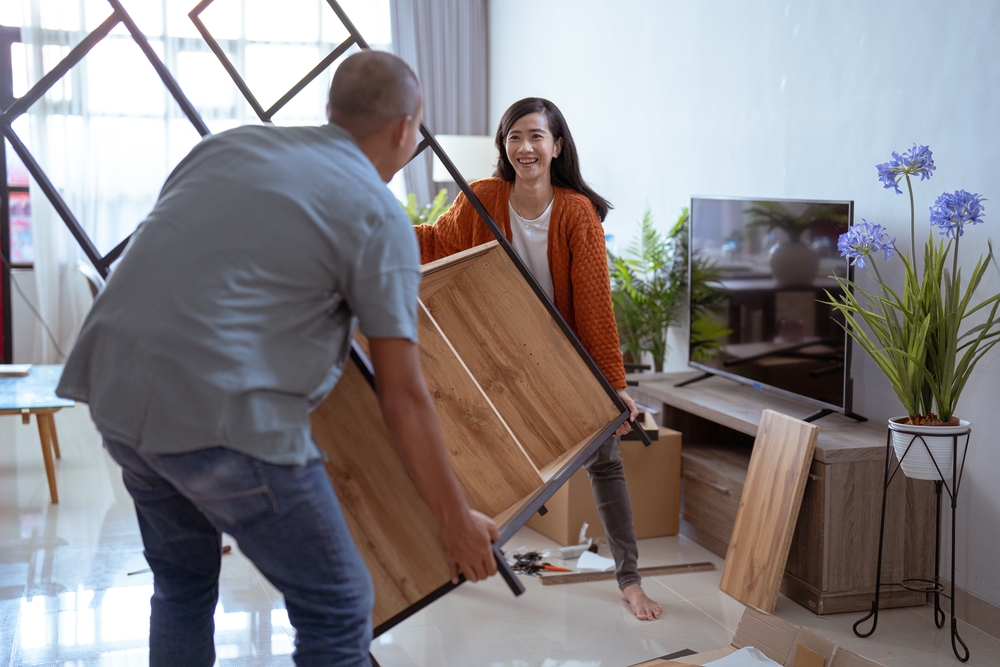 Once the keys to your condo unit are in your hands, your journey of creating your dream house begins. 
There may be several things you need to consider when designing and furnishing your condo unit from scratch. If you do things right, making every element in your home fall into place is easy. 
Let this article guide you on the various aspects of interior design and furniture selection, starting with things to consider before designing your condo unit.
5 Things to Consider Before Designing Your Condo Unit

Deciding how to furnish your unit depends on its size and available space. Therefore, you should take the time to study everything thoroughly—from layout to furniture placement and even fixture installations. 
If you plan to work with an interior designer, you must know and communicate what you want. Here, it helps to Google the keyword of a particular style so you can find design pegs online. You can scour magazines, websites, travel blogs, and books for condo design inspiration and take your pick. Your chosen aesthetic will inform your decision regarding color scheme, lighting, layout, and furniture styles. 
With so many interior design styles for a condo, it's best to pick what reflects your personality and makes you feel at ease in that space.
Property rules and regulations
Design work in condominium buildings entails several requirements. These include working permits, design guidelines, and safety standards. You must also submit a floor plan to the condo management and the HOA, who will check if it adheres to the rules and regulations within the community.

By paying attention to this factor, you can avoid construction delays, which might prevent you from moving into your dream home.
First-time homeowners may get caught up in the excitement that they overlook making a budget for their condo designing and furnishing project, causing them to misallocate funds on other aspects. 
Knowing what you want to achieve in your newly purchased condo can help you effectively allocate funds while keeping it stylish. For example, it might be best to go for modern multi-purpose furniture that can help you maximize space instead of bulky pieces that don't support form and function.
Once you've decided on the style, budget, and design team, creating a timeline should be next on your agenda. Consider the scope and complexity of the project. Ultimately, a successful timeframe will depend on whether you have a clear design concept and a skilled team to make it happen.
How to Choose the Design Theme for Your Condo
Follow these steps to achieve your condo's perfect design theme.

A mood board is a compilation of design concepts that can give you inspiration for your condo project. Your mood board will help you brainstorm ideas and establish the defining style, mood, color palette, and overall theme of a room or space. 
Get interior design pegs online
With your mood board in hand, you should determine which elements frequently occur in your concept.
For example, tropical homes and Japandi-style designs typically have rattan chairs in their interiors. Meanwhile, the hallmarks of industrial and contemporary styles include metals and concrete textures. From there, you can zero in on a specific interior design style and start looking for pegs to guide you on how to extend your condo's interiors.

Determine your color palette
Colors are vital in highlighting the style and theme you want for your property. For example, modern homes have a neutral color palette, while art deco and bohemian styles typically sport bolder colors.

Your chosen color palette should reflect on your walls and furnishings. Because color has the power to change your mood, selecting the appropriate ones can translate to creating your desired home ambiance.
Talk to an interior designer
Interior design may not be your forte, so it pays if you hire an expert to do it for you. A reputable interior designer can help you create your dream home by pointing you in the right direction if you're overwhelmed. Show them your mood board to give them an idea of what you envision in your home. 
Furnishing Your Condo: A Room-by-Room Guide
Living Room
Turn your entryway into a mini-mudroom
Mudrooms are areas where you can unload your backpacks or take off your soiled shoes before entering other areas of the home—anything frequently brought in or out of the condo will benefit from this spot in the entryway. This section can also be an excellent place to hold mail, keys, and other knick-knacks.
Opt for a small couch that doubles as storage
Sofas with storage compartments provide extra space for storing throw pillows, blankets, board games, and whatever else fits. If your living room looks a little cluttered, a couch with storage space might be what you need to organize your home.
Get the right-sized coffee table
A coffee table should be about the same height as the couch seat and fit well in your condo. This technique helps create a proper, unobscured eye-line on the sofa and allows you to grab snacks and other items from the coffee table comfortably. For added points, get one with storage space underneath!
Bedroom
Bed placement is paramount
Place a beautifully dressed bed in the center, with equal space for small cabinets and lamps on both sides. The goal is to place bedroom furniture on only two of the room's four walls. Maintain adequate spaces between furniture for a smooth flow, and ensure your chosen pieces fulfill their purpose.
Get ample below-the-bed storage
Under-bed storage is underrated! Here, you can use cute containers or drawers with wheels to store items you only use occasionally. Remember to keep these items out of sight when not in use.
Opt for a wardrobe instead of a dresser
Wardrobes differ from dressers in one fundamental sense: they offer a hang and fold storage in one location. As a result, wardrobe cabinets can help you make the most of your vertical space.
Kitchen and Dining
Let your center island do double duty
Center islands are typically used as a food preparation area in the kitchen. However, you can also use them as a dining table, bar, or even a center table for social gatherings to maximize your space.
Add ample custom cabinetry
Custom cabinets are one way to set up your kitchen exactly how you want it. They can have unique features and provide many options, such as how roll-out shelving can help with ease of access and organization.
Get chairs you can tuck under the table
Save precious floor space as you use chairs you can tuck under the table or center island, preventing your kitchen from clogging up with foot traffic. 
Mind your refrigerator's door swing
A kitchen is regularly a busy place. As such, leaving enough space for movement while keeping potential hazards out of the way is essential. For example, an open refrigerator should not restrict anyone from moving around, nor should it touch electrical outlets.
Bathroom and Laundry
Squeeze in amenities with a tub and shower combo
Combining your bathtub and shower can help you save space. Plus, a tub-and-shower lets you have a unique vanity with ample counter space. 
Shelving using vertical space is best for a house or condo of any size. If you want more storage space, go floor-to-ceiling with your shelves, keeping the items you use the least high up. Hanging your items is also an option. For example, you could use hooks and scatter them neatly across a wall.
Install a washer-dryer to save space
A combination washer and dryer may be ideal for your condo if you value true minimalism and efficiency. It not only combines the functions of two appliances into one, but it also eliminates the need to hang wet clothes.
Furnish Your Condo in Style
Designing and furnishing your condo may be challenging, but they don't have to be. What could be a nicer feeling than constructing your home exactly as you envision it?
If you're looking for a condo for sale in the Philippines that allows you to unwind after long days at work, The Grand Midori Ortigas is a perfect fit. It has a sleek interior design and Japanese gardens to foster relaxation and recreation in the city's busy streets.
You may also like The Seasons Residences, inspired by Japan's four seasons. Its flawless blending of Japanese innovations and the Filipino community spirit raises the bar of comfort, convenience, and functionality for savvy homeowners.
These Federal Land units' practical space planning offers residents comfortable living spaces and room for personalization. Each carefully designed unit features large windows and a balcony to provide a light and airy interior that promotes serenity.
Create your dream home with Federal Land's well-built and masterfully crafted condominiums in prime, high-investment potential areas of the Philippines. Send us a message to start your home-buying journey.