February 24, 2023
Condo Security 101: 7 Best Practices To Keep Your Family Safe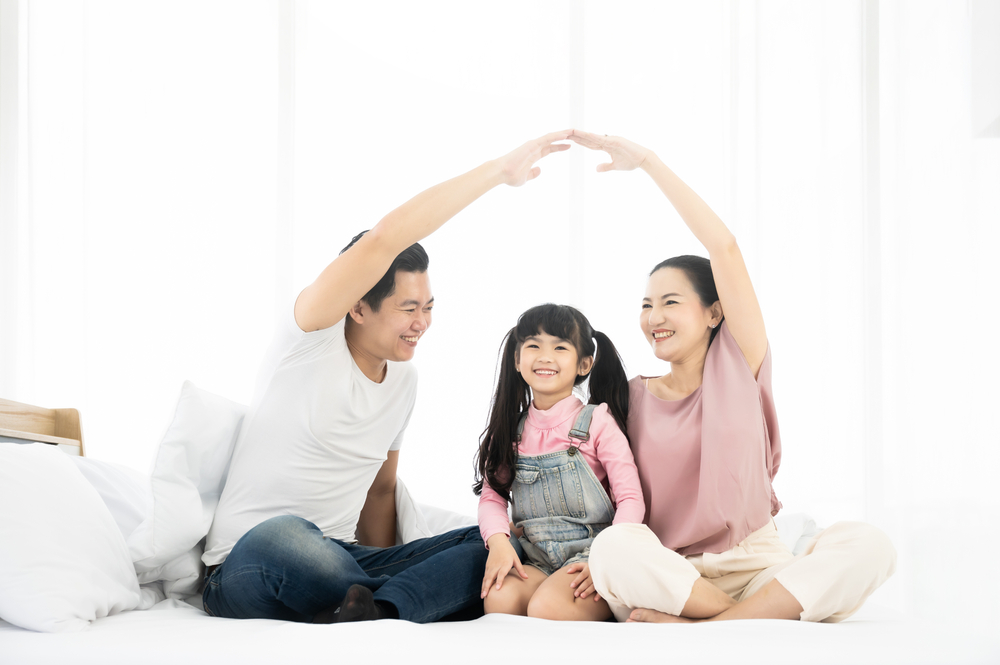 There is no doubt that condos are excellent real estate investments. You'll typically find them in accessible areas, enjoy their wellness amenities, and most of all—give you peace of mind because they're safe. 
No wonder many Filipinos invest in condos because individual units and the entire building have safety measures you'll appreciate. When you live in a condominium, you'll see security guards safeguarding entrances, CCTV cameras installed in every hall, and fire detection and suppression systems in place. In some cases, doors and elevators have unique mechanisms to cater to residents exclusively. 
While these features build a solid security foundation, it pays to add more personalized layers of protection to your family. This guide will offer practical ideas about enhancing your family's safety when living in a condo. 
Points for Reinforcement to Increase Condo Security
Pay special attention to areas that may be more susceptible to security issues: entrances, windows, and valuables. Here are a few tips to reinforce condominium security, especially around potentially vulnerable points.
Keep your doors and windows locked at all times
Here, the basic safety tip can greatly help: lock your doors and windows at all times. While there is little chance of strangers climbing up your floor or window—thanks to the level of security around condos—you can easily outsmart creative burglars by securing shut all points of entry to your home. 
Install a door latch or a swing bar lock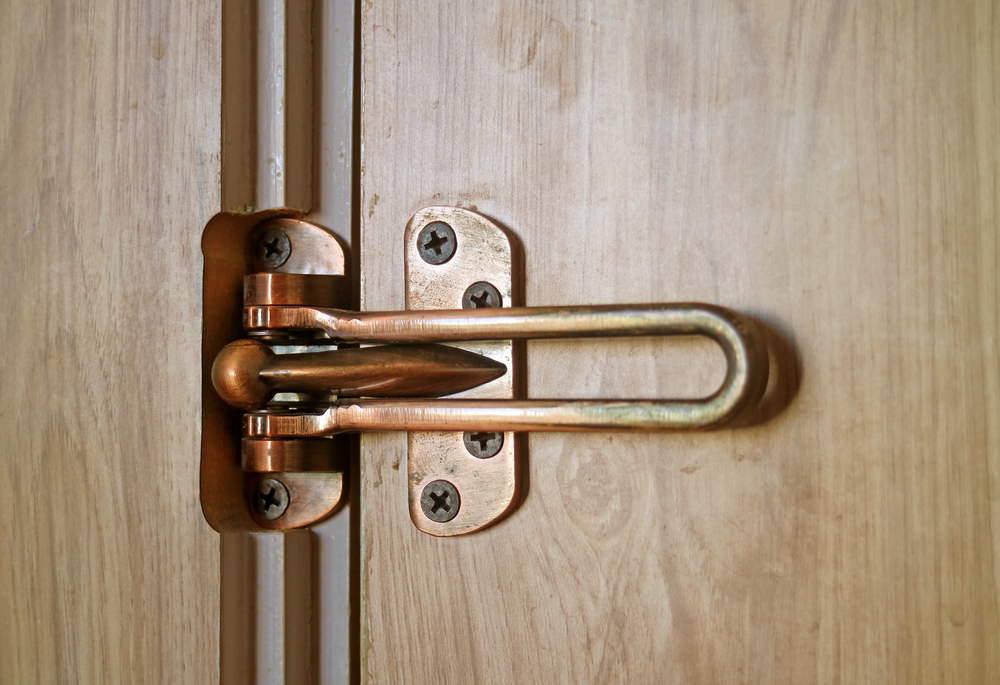 A peephole can help you identify who's on the other side of the door, but a door latch or a swing bar lock adds a layer of security to your door against potential dangers. If someone forgets to lock the doors—which you must ensure doesn't happen—these two added precautions can prevent the door from swinging wide open.
Place an alarm system on your front door
If you or any of your family members are home alone and a heavy sleeper, chances are—you might not hear soft sounds in the middle of the night. 
An alarm system could solve this. Door alarms go off whenever someone tries to break into a property, alerting you and other people nearby. 
Consider installing CCTV cameras
Condominium buildings have CCTV cameras in the lobbies, hallways, and even parking spaces—but none inside your unit. If you are comfortable, you may install CCTV cameras along your unit's entrance and windows for added surveillance. 
Use curtains to maintain privacy
If your windows make your valuable items visible, it may entice robbers to target your condo unit. Using curtains to shield your possessions from the prying eyes of thieves should make your property low-key.
Install motion sensors outside your windows
Motion sensors alert you when someone tries to open your windows via an alarm loud enough to call the building staff's attention. 
Keep condo exteriors well-lit
Enough outdoor lighting can keep burglars at bay. A well-lit exterior can also help identify more defined faces through surveillance cameras.
Consider investing in a safe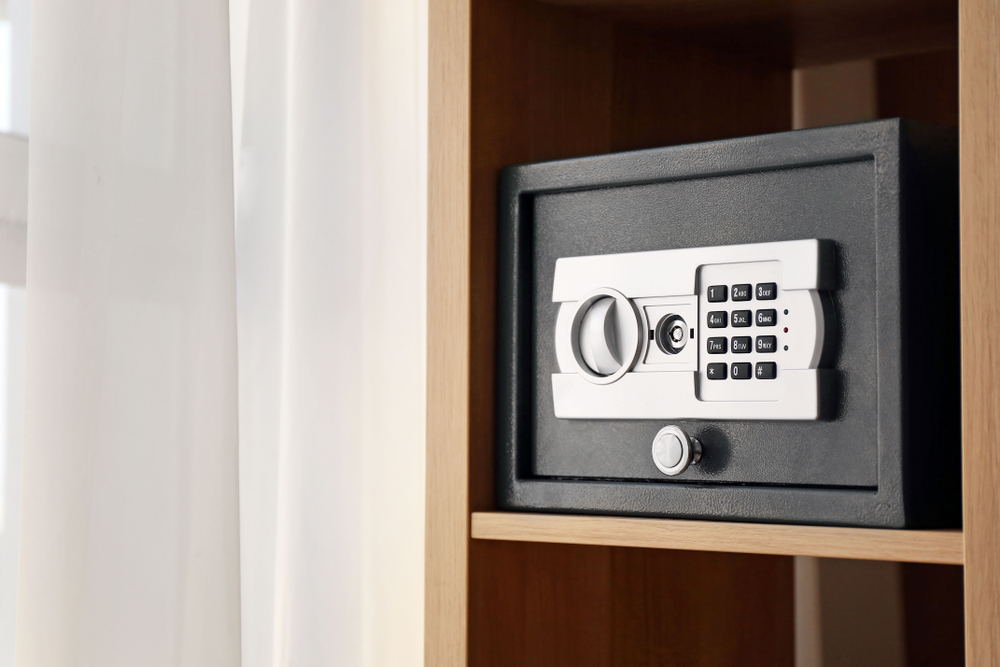 You want to keep your valuable assets and important documents safe at all times. Safety vaults use materials that can withstand various forms of danger, including burglary, typhoons, fire, and the like. Invest in something heavy and sturdy to make it impossible for a thief to take it out of your house or install it directly on the wall for maximum protection. 
Keep an inventory of your valuables
It's rare to forget something extremely important to you. But with a busy lifestyle, some valuables you don't use often may not register in your mind. An inventory of your valuables is an easy way of conducting regular checks to ensure they are in a secure location and condition. 
Go cashless
With cashless systems like credit cards and mobile wallets, you don't have to keep wads of cash at home that might give burglars a reason to break into your property. These systems also have multiple layers of protection like PIN codes, one-time passwords, and remote deactivation features that prevent unauthorized transactions should they fall into the wrong hands.
7 Best Practices to Keep Your Family Safe in Your Condo
Apart from reinforcing key areas in your condo, there are also some habits and practices that you must implement to increase the security in your home. Here are a few examples:
1. Familiarize yourself with emergency exits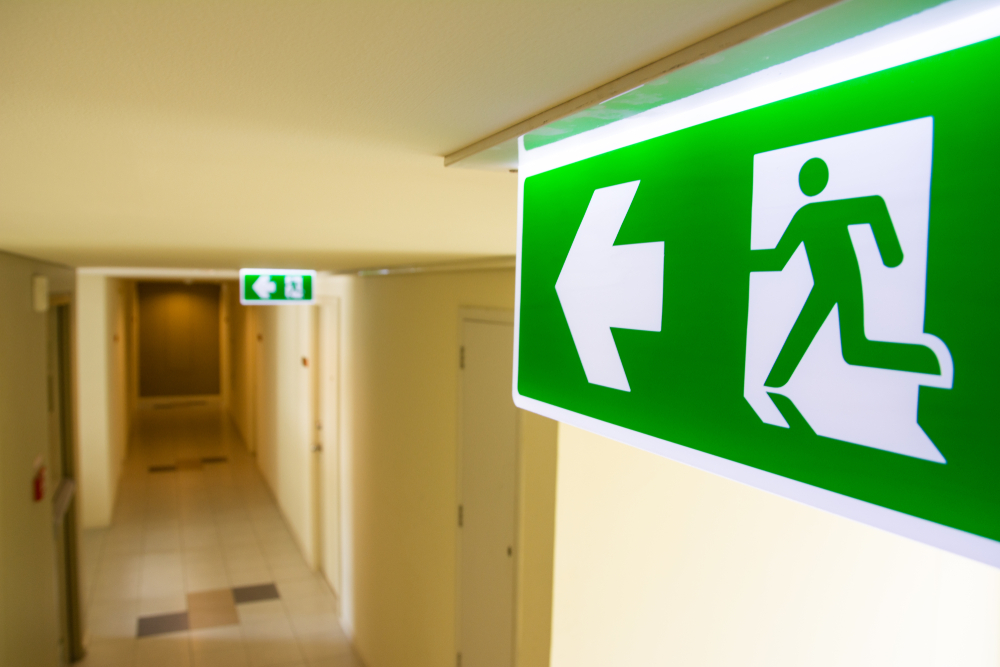 Emergency exits provide a safe escape from events that may put lives in danger. Thankfully, most condominium buildings perform regular emergency drills and inform residents of the proper evacuation procedures. 
2. Stay vigilant at all times
Vigilance requires being aware of your surroundings and following your instincts. When you see something suspicious, speak up. When you feel like danger is approaching, try to compose yourself and avoid appearing vulnerable. Predators prey on the weak, and sometimes appearing confident and focused will make you a less vulnerable target. 
3. Know your neighbors
It's best to immerse yourself in your condo community by building friendly relations with your neighbors, especially those on the same floor. Start by initiating conversations, scheduling playdates with your children, or asking for tips about childproofing your homes. Connections with other condo owners can help enforce the community's overall safety. 
4. Notify condo staff when you're expecting—and not expecting—guests
You don't have to disclose your personal life to your building's staff. But for safety reasons, it's best to inform them about celebrating special occasions with relatives or friends as guests. Similarly, you could be proactive in advising the lobby or front desk staff about unwelcomed guests, so they can notify you if someone unexpectedly arrives and tries to enter your unit. 
5. Do not post your exact address on social media
Nowadays, it's common for people to share bits and pieces of their day-to-day on social media. There's nothing wrong with that as long as you don't endanger your safety and others when posting about your condo experiences. There are many horror stories about online and real-life stalking, and you don't want that to happen to you and your family. 
Avoid showing landmarks or disclosing your location when sharing your moments at home. It's also best to refrain from displaying the view outside your windows, as this might incite familiarity from ill-intentioned stalkers. 
6. Notify condo staff of any suspicious activity on the premises
When something feels out of the ordinary or suspicious, like finding an unexpected bag at your front door, immediately call the emergency hotlines or your condo security. Being extra cautious when you have an unsettling feeling in your gut won't hurt but can save you from headaches and potential losses.
7. Let the condo security staff know when you'll be out for extended periods
Do you have a family vacation coming up? It's advisable to inform condo security staff that your home will be deserted for a while. This way, they know you won't expect or accept visitors during your absence and can immediately contact you if any suspicious activity occurs. 
Your Family Deserves the Utmost Protection
Condos take building security seriously, but adding more layers of protection for your family can help diminish the risks of home invasion, burglary, and other unfortunate events. Here, you must identify vulnerable areas and items in your home, like entrances, windows, and valuables. You can never be too careful in ensuring your family's and property's safety.
Choose to live in residential development with proper safety and evacuation procedures in case of fires, earthquakes, typhoons, mass incidents, or natural calamities. In particular, Federal Land's property management arm, Federal Property Management Corp, offers strict building security and resident safety protocols.
Your investments are safe with them! With over 50 years of solid track record, Federal Land is a reliable and trusted real estate developer that offers well-built and thoughtfully designed RFO and pre-selling condominiums in prime spots in the Philippines, such as a condo in Pasay and Bonifacio Global City. Visit Federal Land today for more information.