December 26, 2021
5 Condo Unit Types: Which One Is For You?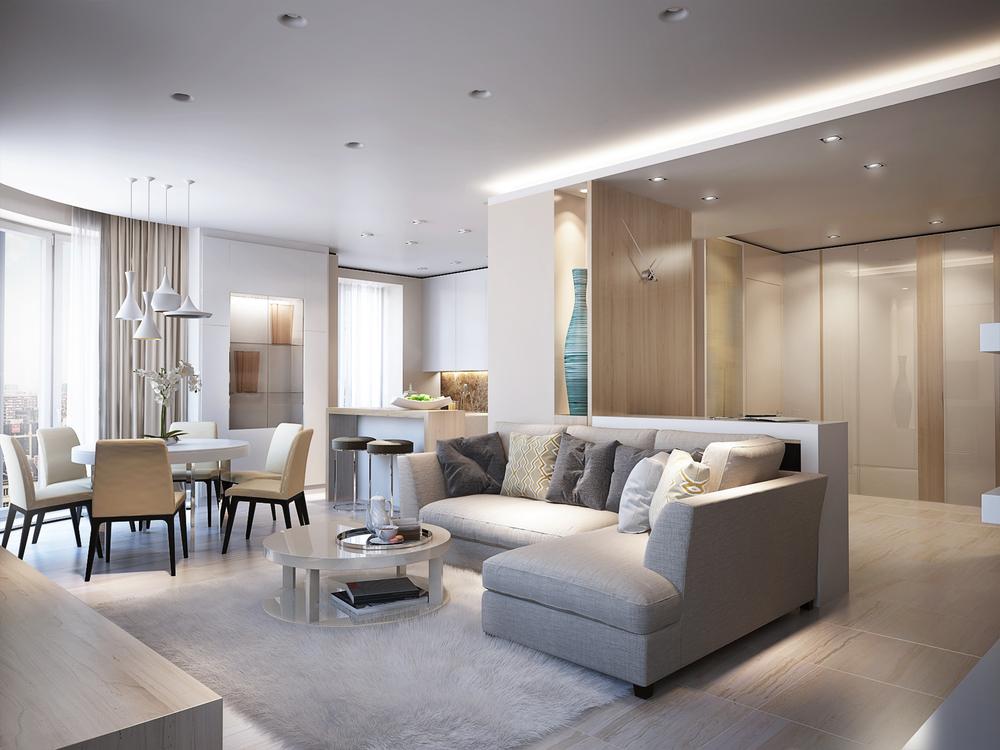 A common misconception about condominium units is that they are monolithic, with uniform floor plans that cannot be customized. But that is hardly the case. Condo units come in different sizes and vary in designs; each with its own defining characteristics and style.
This article will guide you through the various condo floor plans and list down factors you should consider when choosing a condo in the Philippines.
Types of Condo Units
1. Studio 
A studio condo features a design layout where the open-plan apartment serves as the living room, dining area, kitchen, and bedroom rolled into one. It commonly has the smallest floor size among all types, making it more affordable than other condo unit types.
If you're living alone or with your partner, a studio condo can be a good choice, especially if the location is great. While studio units are typically small, applying smart interior design hacks can make your modest space look bigger.
2. Bedroom Unit
Unlike the open design of a studio, a bedroom unit has partitions to separate bed chambers from the different areas of the unit. Depending on its size, a unit can accommodate one, two, and even three bedrooms (BRs). Bedroom units are great if you value privacy or are living with other people. Even if you're living alone, the additional rooms can be used to host guests on overnight stays.  
3. Loft 
The loft condo is rather unconventional in design and is typically found in high-ceiling condominium properties. While the lower level showcases an open format for the kitchen and the living area, the upper level nests the bedroom. The bedroom is typically open—with no walls enclosing it—and yet, there's still privacy due to the separation between levels. 
Loft condos can offer the flexibility and compartmentalization you need for work-life balance. Their large living areas are also a conducive environment for hobbyists to enjoy their craft.
4. Bi-level Type
A bi-level has a layout similar to a house with a second floor. Typically, the design of this unit features the living room, dining area, kitchen, and bathroom on the ground level, while the bedrooms are located on the second floor. This type of condo is perfect for growing families who welcome the compromise between a smaller space and the amenities as well as the prime location that a condominium offers.
5. Penthouse Type 
This type of unit is located on the topmost level of a building. The penthouse is the most expensive unit because it offers a larger floor area—not to mention, tenants can enjoy a great deal of exclusivity and privacy. Some penthouses can either be flat-level or multi-level. Others even have their own pool, private elevators, or similar high-end amenities. The penthouse is perfect for those who want no expenses spared for luxuries.
5 Factors to Consider When Picking a Condo Unit

1. Price
Before choosing which type of condo you'll go for, you should know what price range you can afford. Once that's out of the way, you can then filter your choices based on your budget. Go for the unit that offers the best fit between your needs and means.
2. Purpose
While a condo unit serves a modern lifestyle fueled by productivity and convenience, they offer smaller living spaces than houses. If you are single and prioritize comfort, then a loft or one-bedroom unit can be perfect for you. However, if your household has multiple members or if you enjoy hanging out with a large crowd, a bi-level condo or a penthouse would be right up your alley. 
3. Lifestyle
You should also take stock of your lifestyle before deciding which condo type to buy. Yuppies looking for an affordable property near their place of work will find that studio type units will fit their needs. Meanwhile, the open space of a loft unit may be a good fit for those needing a home office or those who want a bigger space for engaging in a home-based hobby or for hosting get-togethers.

4. Family Plans
Purchasing a condo is a long-term commitment. Consequently, strategizing your home involves a great deal of family planning. If you don't have immediate plans of having kids, a studio type unit may be ideal for you and your housemate. On the other hand, good foresight will come in handy if you are thinking of starting a family.
Suppose the arrangement or placement of rooms and other structures feels different or unfeasible to you. In that case, you should not settle and instead look for other units that you'd want to come home to every day. Looking at a unit's layout is especially crucial if you live with toddlers, elderly parents, or other family members who are PWDs. 
5. Pets
Your pets should also be factored into the equation. A pet that needs a lot of physical activity to remain healthy may appreciate the open space of a loft type or a penthouse.

Home is Where the Heart is

Choosing the most compatible condo unit according to your lifestyle or resources is crucial in making your place a home. These many options for condo units can indeed be overwhelming, especially considering that the type of condo unit you choose now will be a long-term commitment.
However, you don't have to decide immediately. Instead, you can consult with knowledgeable real estate experts from Federal Land to assist you in your buying journey.
Federal Land specializes in well-built residential developments with well-thought facilities and amenities. Our wide array of high-quality properties are located in prime spots with profitable investment potential in the Philippines. Take the next step in finding your home by talking with the experts at Federal Land!