July 18, 2018
How to Make a DIY Terrarium for Your Condo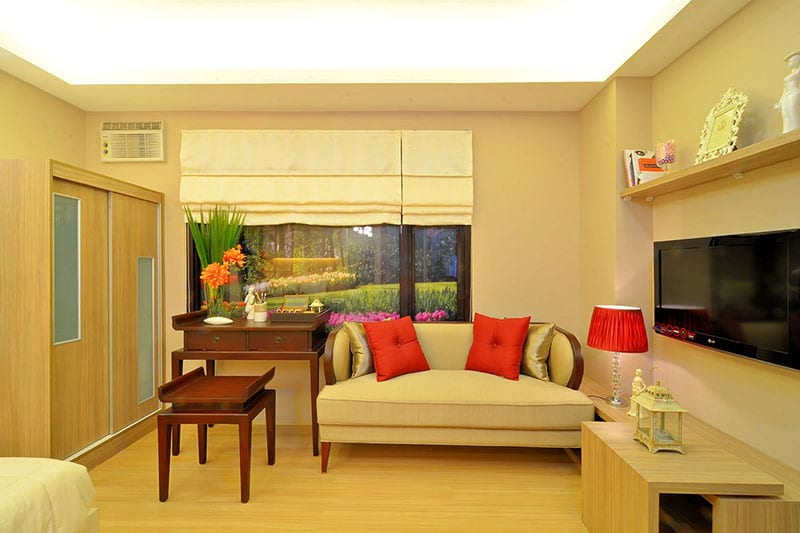 Want a garden in your condo but space, sunlight and time are a concern?
Try to grow small plants in a terrarium. A terrarium is a mini garden usually sealed in a glass container like fishbowl – like an aquarium but for plants. Terrariums are perfect for condo homeowners as they easy to maintain with just some moisture and glances of light. You can place it on a coffee table or a shelf, arrange for indirect light and an occasional mist of water – and they will be a healthy and delightful sight in your home.
Making a terrarium is surprisingly simple. All you need are some creativity and planning. Here is the step-by-step DIY terrarium.
How to Make a DIY Terrarium for Your Condo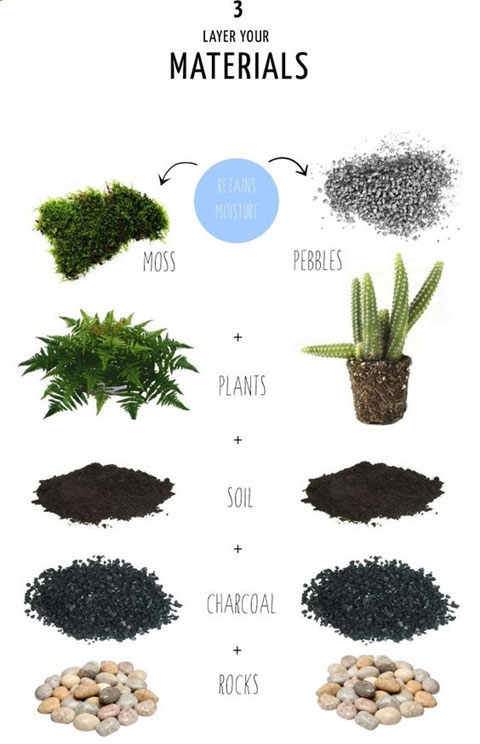 Materials you'll need:
Glass container
Pebbles
Potting Soil
Activated Carbon/Charcoal
Mini Plants
Décor (optional)
Directions:
Step 1: Prepare the Container
You can use any clear glass container like an aquarium, fish bowl, jar, vase, coffee pot or hand-blown glass terrariums. Wash the container and remove any stickers, tags, screws and other things unnecessary in the garden.
Succulents and cacti prefer lots of air; they will thrive in an open container. While most tropical plants like moss and ferns favor humidity; a container with a lid might be best for them.
Step 2: Create a Drainage
Fill the bottom with pebbles to create a drainage layer to avoid soaking the soil and plants. The size and depth of the rocks depend on the size of the container.
Step 3: Add the Activated Charcoal
Cover the layer of rocks with activated charcoal (carbon) to filter the water, prevent fungi growth and keep the ecosystem healthy.
Step 4: Fill in the soil
Fill the container about halfway with the appropriate soil. Succulents need cactus soil while other plants need regular potting soil.
Step 5: Plant the plants
Take the plant from the pot and brush off the old soil carefully around the roots to fit well in the terrarium. Plant the plants from largest to smallest, and pat down the soil lightly so as not to be uprooted easily. Avoid overplanting. Give plants some breathing room for growth and landscaping.
The most important thing is to choose tiny slow-growing plants to avoid overcrowding. You will also need to consider the plants' environmental needs like soil, water and light requirements.
Step 6: Decorate
Add little figurines, rocks, sands, moss or décor piece to the landscape. Imagination is the limit for a whimsical garden world look.
Step 7: Maintain the Garden
Water the terrarium once a week. The soil in an open terrarium should always remain barely moist, and not dry. Closed terrariums should almost never need watering. If the glass gets moist, open the lid to let some water evaporate.
Terrariums are essentially miniature greenhouses. Remember not to place the terrarium in direct sunlight or hot areas, as the glass will trap the heat and scorch the plants.
Prune dead leaves to prevent rotting. If a plant dies, remove it immediately to maintain the health of the ecosystem.
Happy planting!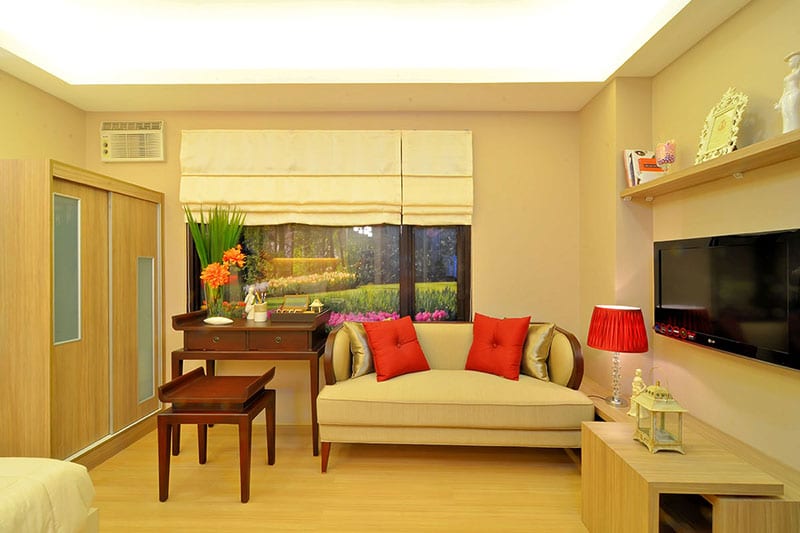 Wrapping up
In case making a terrarium yourself ignites a gardening enthusiasm previously unknown, why not avail of a condo unit with a pocket garden for sale at Peninsula Garden Midtown Homes located along President Quirino Avenue Extension and Penafrancia Streets. Peninsula Garden Midtown Homes is claimed to be the biggest garden community in Manila with more than 50% open space for outdoor adventures and quiet relaxation for the whole family.
With Federal Land, owning your first condominium residence is easy. Just contact our representatives, provide a Philippine government-issued ID (with your Tax Identification Number), fill up the required forms, pay the reservation fee and voila! The unit is booked under your name. You are now ready to start a home loan application through in-house or bank financing.
Federal Land Inc. also offer condominium units for sale -pre-selling condo units or lease to own condo units that are ready for occupancy (RFO) in Makati; BGC (Fort), Taguig; Binondo and Paco, Manila; Entertainment City, Pasay; Greenhills, San Juan; Mandaluyong; Quezon City; Sumulong Highway, Marikina; Cebu as well as in General Trias, Cavite. For lease to own plan details or pre-selling reservations, email us at digital.mktg@federalland.ph.