December 22, 2021
Start These 9 Family Christmas Traditions in Your Home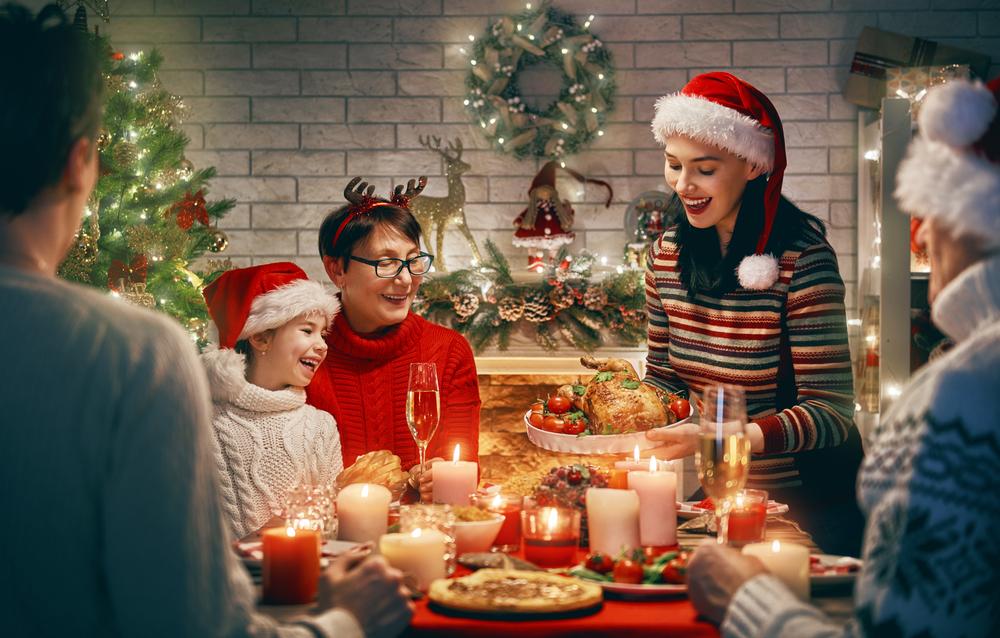 Filipino Christmas traditions are different from how other countries celebrate the holidays. Carolers can knock on your door and sing "Jingle Bells" or "Ang Pasko Ay Sumapit," hoping you'd give them an aguinaldo. Catholics attend a nine-day mass series called Simbang Gabi.
There are a lot of Christmas traditions in the Philippines, but that should not stop you from creating your own. You can always start new family traditions that'll best allow everyone to reconnect and spend time with one another.
In this article, we've gathered some family Christmas traditions you can start today and do for years to come. Check out the list below!
9 Family Christmas Traditions to Start at Home
1. Decorate the home with your family
Filipinos start decorating their homes as soon as September rolls in. Because of this, the country is known for celebrating the Christmas season the longest.
Putting up Christmas décor brings a joyful feeling at home, so it's best to do this activity with your family and loved ones. Not only should you decorate the Christmas tree, but you should also deck your whole space with lanterns, garlands, poinsettias, and a belen or nativity scene. If you live in a condo and have limited space to work with, you can always apply some interior design hacks.
2. Make a Christmas playlist
Whether you prefer listening to Jose Mari Chan or Mariah Carey, you can create a Christmas playlist that everyone can enjoy. You can have it playing days (or weeks) before the 25th or during Christmas day itself while you enjoy the holiday feast or open presents. Feel free to make the playlist collaborative so that other family members can add their favorite festive songs, too!
3. Indulge in classic Christmas food
When it's the holiday season, diets go out the window. From Noche Buena to Christmas Day banquets, there will be food all around if you're celebrating a Filipino Christmas. Prepare for a feast as you cook passed-down recipes or satiate your cravings with lechon. Food can always bring people together whether you cook dinner as a family or sit down for a meal.
4. Organize family "Monito Monita"
Monito Monita or exchange gift is a classic Christmas tradition among friends, classmates, colleagues, and families. Weeks or days in advance, each person picks out a name (through draw lots) and buys gifts for the one whose name they picked. The identities of both the giver and the receiver are not revealed until the day of the party or Christmas.
You can shake things up by adding a gift category! For example, all the gifts should be "shining, shimmering, splendid."
5. Set a time for a family gift unwrapping event
Christmas is a time when you can receive many gifts—not just from exchange gifts but from friends and family, too—since Filipinos love gift-giving to celebrate the season. Pick a time when everyone can sit down and gather around the Christmas tree to open presents.
Once everyone has unwrapped their gifts, you can also get the family to clean up together and organize your home since there can be a ton of clutter from the opening of presents.
6. Have a Christmas movie marathon
Christmas movies are aplenty, from the classic Home Alone films to the latest holiday meet-cute films. While you wait for midnight on Christmas Eve, why don't you and the family binge Christmas movies to bring up the festive spirit? Alternatively, you can watch entries for the Metro Manila Film Festival, as it's also a Filipino tradition to catch a movie or two from the lineup.
7. Host a Christmas game night
Aside from gifts and feasts, games like trivia quizzes are also big around Christmastime. You can play simple board games or put a holiday twist by playing the "Pin the Nose on Rudolph" game. Whoever wins the most games gets bragging rights as the Christmas Champion until someone can dethrone them next year!
8. Create a countdown event
Fun Christmas celebrations don't have to commence on Christmas Eve. You can build up the anticipation by starting a countdown. The countdown can begin as soon as December 1st or when there are 12 days to go until Christmas. You can give out small gifts or prepare simple activities for each day like visiting the Christmas village or giving to a donation drive.
9. Take a holiday-themed family photo
Christmas in the Philippines is a very family-centered event. Family members go home to spend time with their loved ones for the holidays. What better way to create souvenirs to share than by having a holiday-themed family photo? The theme can be as simple as wearing red clothes or as elaborate as wearing Santa hats or reindeer antler headbands!
Make the Holiday Season Warm and Bright
Christmas in the Philippines may not involve snow and figgy pudding, but there are countless ways Filipinos make the season warmer and brighter. Spending time with family makes the holidays fun and memorable, especially when you practice traditions.
Celebrate Christmas in a cozy space made for generations to enjoy. Federal Land's comfortable living spaces and condos for sale in the Philippines are perfect places to call home for intimate family gatherings and idyllic Christmas mornings.
Reach out to Federal Land's knowledgeable real estate professionals or browse through a wide array of high-quality properties located in prime spots of the Philippines to find your new home today!