March 29, 2022
A Short Guide on How to Set Up a Home Office in Your Condo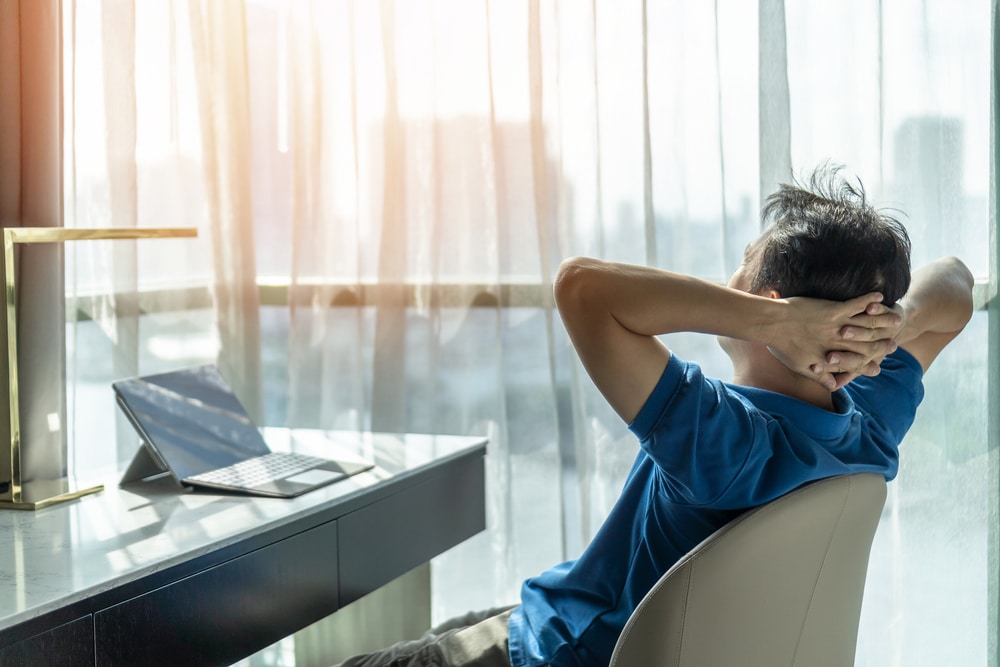 When the pandemic set in, many were forced to shift to an online setting so that people could work from their homes. Today, it seems that remote work and hybrid work setups are here to stay. Because of this, finding the proper workspace at home is crucial to help you focus better on the task at hand and increase your day-to-day productivity.
More than that, setting up a home office in your condo can help you achieve work-life compartmentalization or separate leisure from work.
In line with these objectives, here are some tips on how to set up a home office in your condo.
Choose a location that works
First and foremost, you need to dedicate an area for your workspace within the four walls of your home. Make sure it's where you can be more productive. For example, you may want to set up a work desk in one corner of your living room instead of your bedroom. That is if you think you might be distracted seeing or being near your bed.
However, some people would rather work in the comfort of their bedrooms, as it gives the right amount of privacy to finish their work or have an online meeting. Another option would be setting up a workstation near the window. The view of the scenery can energize you and take your mind off things for a moment.
There are numerous locations you can use. Try to experiment with different locations and choose the best spot for productivity.
Create a separation between areas
Now that you've got a dedicated corner for your work desk, it's time to create a separation between your personal and work areas. When you work from home, it can be difficult to become productive. Perhaps your mind associates the home as a place to rest as opposed to an office where work comes first.
Because of this, you need to create some sort of border between your home office and living space. You can put up a divider or a curtain while working and then put it away when you're done.
Having this distinction between your living and work areas can be a great way to establish privacy. This rings true especially if other people are living in your condo. With a divider, you won't have to worry about interruptions when you're in a meeting or presenting to your team.
Invest in space-conscious furniture
"How do you make a home office in a small space?"
This may be one of your most pressing questions when you live in a condo and need to work from there, too. The best way to do this is to use space-saving furniture that doesn't make your home look or feel cramped. For example, you can use a slim desk instead of a bulky one for your work-from-home setup.
Then step up your space-saving game and employ interior designs for small spaces so you can free up your area and give it more mobility.
Turn your big furniture into multifunctional pieces
Alongside your space-conscious furniture, multifunctional furniture is vital for your condo home office. You can have a murphy installed so you can have enough space to put your desk in. A multipurpose desk can be used alternately as a dining table and a work desk. You can store these foldable tables and have more space once your office hours are over.
Add ample storage space
The sight of clutter can add to the visual noise of your space and decrease your work productivity. Since living in a condo may not give you enough storage space, you'll need to get creative in this department.
You can install built-in shelves on your walls to create horizontal space. You can also use chairs that double as storage devices. Avoid the clutter, so you can keep a clean condo for a more productive workday.
Get noise-canceling headphones
Beyond managing the space around your condo, you may want to get noise-canceling headphones to get rid of noisy distractions in your surroundings. With noise-canceling headphones, you won't hear any background chatter and have it mess up your rhythm. It's great for music lovers, too!
Always keep the area organized
When setting up a home office, it's best to keep things organized so you can easily find documents, files, reports, and the like. This is where storage spaces can come in handy—not only do they help you find things easily but they also make for an organized condo where no clutter is in sight.
Maintaining an organized desk prevents you from disrupting your workflow. Make sure to remove any unnecessary items on top and only keep those that you often use, including your laptop or pen and notebook.
Set Up Your Work from Home Office
As we continue to live with the pandemic, remote and hybrid work arrangements are becoming the norm. With that, you'll need to prepare for a home office makeover.
However, working from home may have its drawbacks, which is why you need to be strategic in setting up your home office. Choosing the right location, using space-conserving furniture, and keeping things clean and organized can clear your mind while you work. Your condo's limited space is no reason why you can't reduce clutter and have a conducive work area.
Looking for condos for sale in the Philippines? Federal Land offers condominiums located in prime spots with high investment potential. The ready-for-occupancy units have enough space for residents to maximize the space for their home office. Contact our real estate experts today to help you with your homebuying journey.