June 2, 2023
How to Get Around Metro Manila Easily: 5 Transportation Options in the City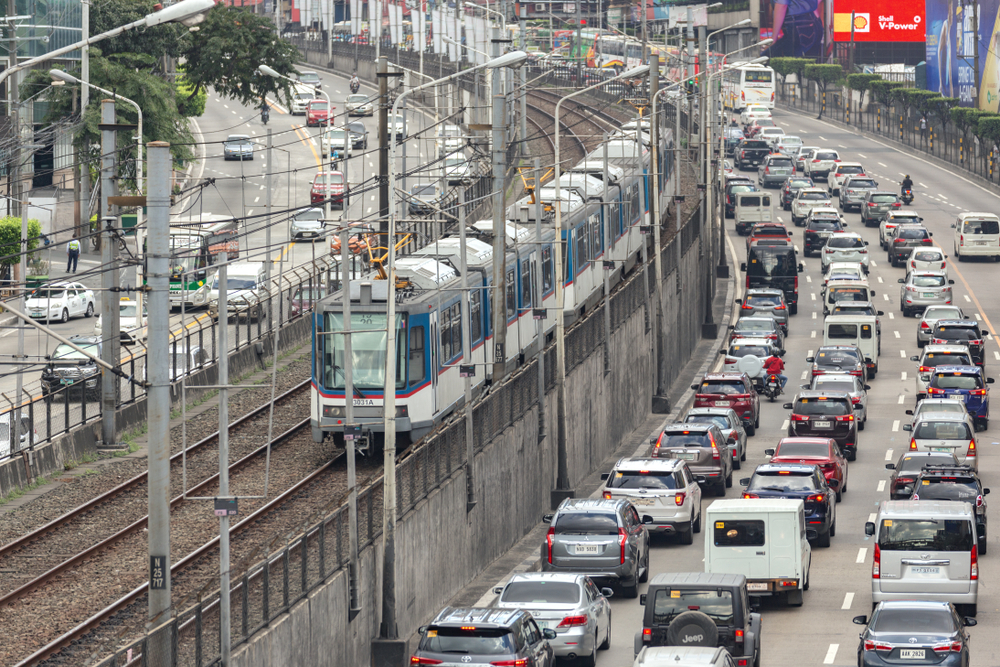 Commuters must navigate Metro Manila daily, but the city's bustling streets and diverse transport systems can make traveling a challenging experience. Fortunately, understanding the metro's transportation options will get you around its various cities more efficiently.
From trains and buses to jeepneys and UV express vans, each mode of transportation follows specific routes and operating schedules. Acquainting yourself with these alternatives can help you manage your daily commute.
Read on to know your public and private transportation options for seamless navigation around the metro.
5 Public Transportation Options in Metro Manila
1. Trains
Source: Wikimedia Commons
Metro Manila boasts an extensive train network that efficiently connects various parts of the city. The lines include:
Light Rail Transit (LRT) Line 1
Source: Light Rail Manila Corporation
LRT Line 1—or the Yellow Line—runs along Taft Avenue, making it easily accessible to Federal Land's Quantum Residences unit owners. Besides traversing key areas such as Pasay, Makati, Manila, and Quezon City, this line is a vital transportation artery since it brings the stations near shopping centers, business districts, and numerous educational institutions.
The first train from Baclaran and Roosevelt stations departs at 4:30 am. Meanwhile, the last train departing Baclaran station for Roosevelt station leaves at 10:00 pm on weekdays and 9:30 pm on weekends. For the last Roosevelt-to-Baclaran trip, you should catch the train by 10:15 pm on weekdays and 9:45 pm on weekends.
LRT Line 2
Source: Light Rail Transit Authority – LRT2 Facebook Page
LRT Line 2, or the Purple Line, connects Santolan in Pasig City to Recto Avenue in Manila. Its first train departs at 5:00 am both ways. The departure time of the last train varies per direction. For instance, the last train from Antipolo for Recto departs at 9:00 pm, while the Recto-Antipolo coach's departure is 9:30 pm.
Residents can use this helpful route to the eastern parts of Metro Manila while providing access to crucial areas like Cubao, Araneta City, and the University Belt. 
Metro Rail Transit (MRT) Line 3
Source: semanticscholar.com
MRT Line 3, popularly known as the Blue Line, runs along the major thoroughfare of EDSA as a link between North Avenue in Quezon City and Taft Avenue in Pasay City. 
The first trip from North Avenue to Taft Avenue leaves at 4:36 am, while the last trip departs at 9:30 pm. Meanwhile, the first trip from Taft Avenue to North Avenue station leaves at 5:18 am, while the last trip departs at 10:11 pm.
Despite occasional congestion, the MRT Line 3 remains a crucial mode of transportation for commuters traveling along EDSA. Every station connects passengers to business districts, commercial centers, and residential areas.
Federal Land's developments near Taft Avenue station, such as Palm Beach West and Mi Casa, offer luxury living for residents with convenient and accessible amenities. Meanwhile, The Grand Midori Ortigas near Ortigas Station gives residents easy access to either direction of the rail line.
Philippine National Railways (PNR)
Source: Wikimedia Commons
The Philippine National Railways (PNR) operates commuter train services that extend beyond Metro Manila. Besides its Pasay, Makati, and Taguig stations, PNR has access to different cities in Laguna.
Train departure times vary, so you and fellow commuters should visit PNR's Facebook page for daily schedule updates. 
2. Buses
Metro Manila's bus system is essential to its public transportation network. Buses that ply the city's major roads include:
EDSA Carousel
Source: PITX Facebook Page
The EDSA Carousel bus system is an alternative to traditional buses, providing a more organized and efficient transport experience along EDSA. This system has dedicated bus stops, offering convenient access to commuters in nearby residential areas and condominiums—including Quantum Residences and The Grand Midori Ortigas from Federal Land. 
Paranaque Integrated Terminal Exchange (PITX)
The Parañaque Integrated Terminal Exchange (PITX) is a modern transport hub that organizes various bus routes serving different provinces around Metro Manila. Apart from provincial buses, PITX also accommodates city buses and even jeepneys. Typical destinations include Lawton, Buendia, Divisoria, Quiapo, Sucat, Pasay, Cubao, Alabang, and Las Piñas City.
To make daily commutes convenient for residents, Federal Land develops quality and affordable family-friendly communities and other residential developments near PITX. In particular, Florida Sun Estates' strategic location makes it a convenient gateway to different places via PITX.
Point-to-Point (P2P) buses
Point-to-Point (P2P) buses are becoming increasingly popular in Metro Manila as they offer direct routes to specific destinations minus the stops. The arrival and departure points are usually close to popular malls within the city. Here are some of them:
Alabang Town Center to Market! Market!

Market! Market! to Alabang Town Center

Alabang Town Center to Greenbelt 1

Greenbelt 1 to Alabang Town Center

Alabang South Station to Robinsons Galleria

Robinsons Galleria to Alabang South Station

Alabang Town Center to Lawton

Lawton to Alabang Town Center

Ayala Malls South Park to Greenbelt 5

Greenbelt 5 to Ayala Malls South Park

SM North to SM Megamall

SM Megamall to SM North

Trinoma to Park Square

Park Square to Trinoma

Southmall Las Pinas to Makati Circuit Lane

Makati Circuit Lane to Southmall Las Pinas

U.P. Town Center to Glorietta 3
3. Jeepneys
Jeepneys are an iconic mode of transportation in Metro Manila. These uniquely designed vehicles symbolize Filipino culture and are common on the city's roads. 
Unlike other public transportation options, the metro's jeeps do not have a central station or fixed routes. Instead, they operate along established jeepney routes on a hail-and-ride basis.
For instance, you can easily hail a jeepney on Taft Avenue to destinations such as Quiapo, Makati, Mall of Asia, or Paranaque. Jeepney routes cover many areas in Metro Manila, making them a flexible and accessible choice for getting around the city. 
4. UV Express
UV Express is another convenient transportation option in Metro Manila. These utility vans (UVs) follow a point-to-point (P2P) system, meaning they have designated terminals for pick-up and drop-off. However, passengers can request to be dropped off anywhere along the UV Express route.
For example, a UV Express terminal in Buendia offers routes to Fairview, Novaliches, and Cubao. Passengers can board the UV Express at the terminal and alight at their desired destination. Since this terminal is located right under LRT Line 1's Buendia station, it is also highly accessible to residents of Quantum Residences.
5. Transport network vehicle service (TNVS) and taxis
If you're looking for a more private and comfortable commuting experience, TNVS (Transport Network Vehicle Service) and taxis are readily available in Metro Manila. TNVS services, such as Grab and other ride-hailing apps, have gained popularity recently due to their convenience and reliability. 
To hail a TNVS vehicle, simply book a ride through the mobile app and wait for the driver to arrive at your location. Taxis are also widely available; you can wave to them on the streets or find them at designated taxi stands throughout the city.
Navigating the City with Ease
Discovering the best ways to navigate Metro Manila can be a game-changer for commuters. From iconic jeepneys to efficient UV Express vans and reliable TNVS services, the city offers a range of transportation options. 
To complement the metro's bustling urban landscape, Federal Land—a trusted real estate developer—offers well-built and thoughtfully designed condominiums in prime locations with high investment potential.
For its part, Quantum Residences exemplifies Federal Land's commitment to strategic positioning. This three-tower high-rise condominium in Pasay City near Taft Avenue and Gil Puyat Avenue provides easy access to LRT-1 Gil Puyat station, PNR Buendia station, NAIA terminals, and PITX. 
As a resident, you can enjoy seamless commutes with jeepneys, buses, and taxis regularly plying Taft Avenue. Nearby malls, hospitals, schools, and universities add to the convenience of this transit-efficient development and provide everything your family needs.
Experience a well-connected and fulfilling lifestyle. Visit Federal Land's website to explore their properties.