November 7, 2022
6 Interior Design Pegs to Achieve a Japanese Aesthetic for Your Condo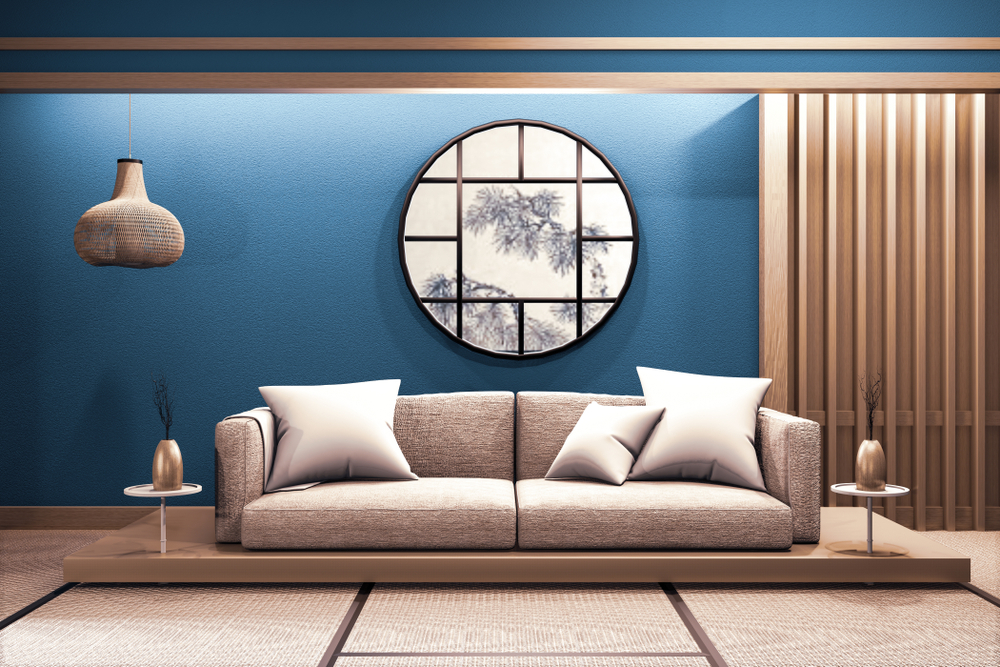 You've probably seen the minimalist Zen aesthetic in some homes. Think wooden floors and furniture, neutral and subtle colors, and natural light. The use of natural materials makes for a light and airy space that fosters peace and serenity, making it popular nowadays. This aesthetic has roots in Japanese interior design, which is well-known for its clean, minimalist, and homey vibe. 
While this home decor philosophy mainly revolves around the "less is more" mantra, you can explore certain elements and add them to your condo space to achieve a Japanese aesthetic.
6 Design Hallmarks of Japanese Interior Design 
There are many ways to incorporate Japanese interior design elements into your condo. These tips can help you get started.
1. Create separation using shoji screens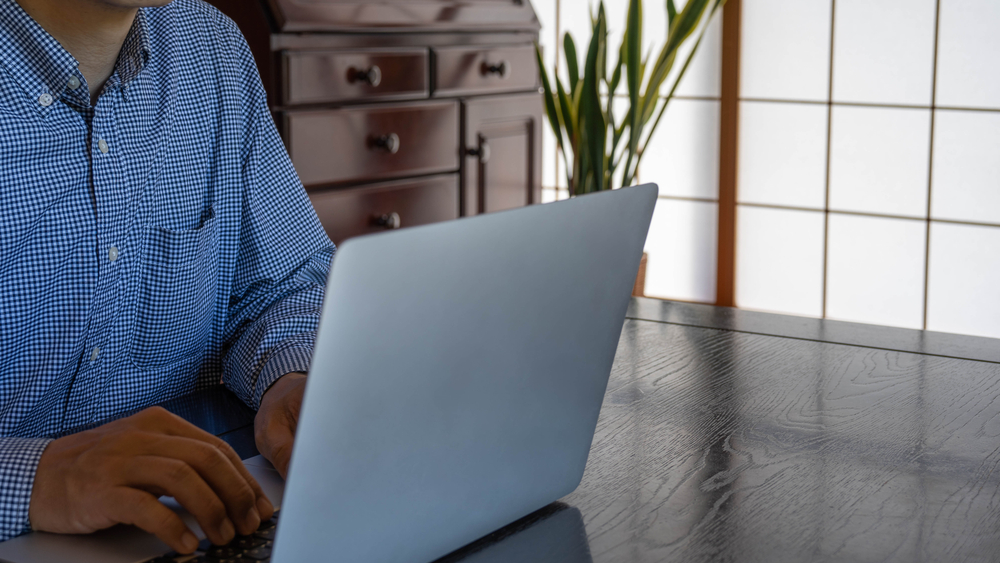 Shoji screens are wood or bamboo panels that serve as room dividers or paper walls in most Japanese homes. They offer enough privacy without blocking off light and sound from other rooms.

What makes shoji screens a great condo feature is they're affordable, durable, and easier to maintain or replace than curtains, solid walls, and doors. Replacing the screen's translucent paper is so simple you can do it yourself. Additionally, shoji screens are lightweight, making them easy to reposition or remove if you want more space in your condo.

2. Use tatami mats as flooring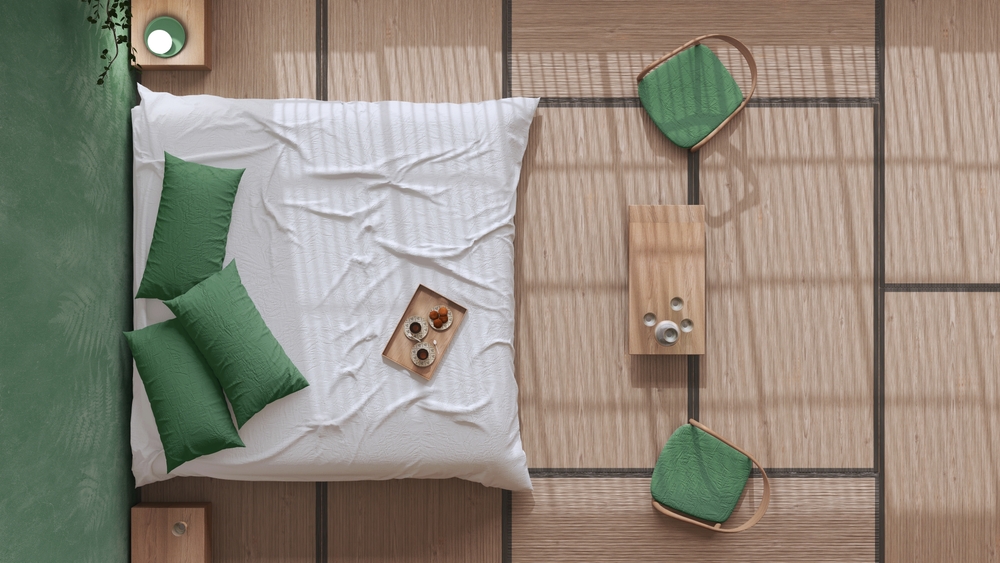 Tatami mats are another unique feature of Japanese interior design. They're thick, woven straw mats typically installed on the entire floor of a room to provide warmth during cold seasons and cool the floor during hot and humid days.

Most modern Japanese homes don't have fully tatami-matted rooms. However, some apartment or condo dwellers still use tatami mats beneath their futons or thin mattresses. You can do the same in your condo.

Tatami mats are easy to install and maintain, like shoji screens. You can clean them with a broom, dry cloth, or vacuum cleaner. Since tatami mats use natural materials, they give off a calming and natural vibe aligned with Zen philosophy.

3. Switch to low furniture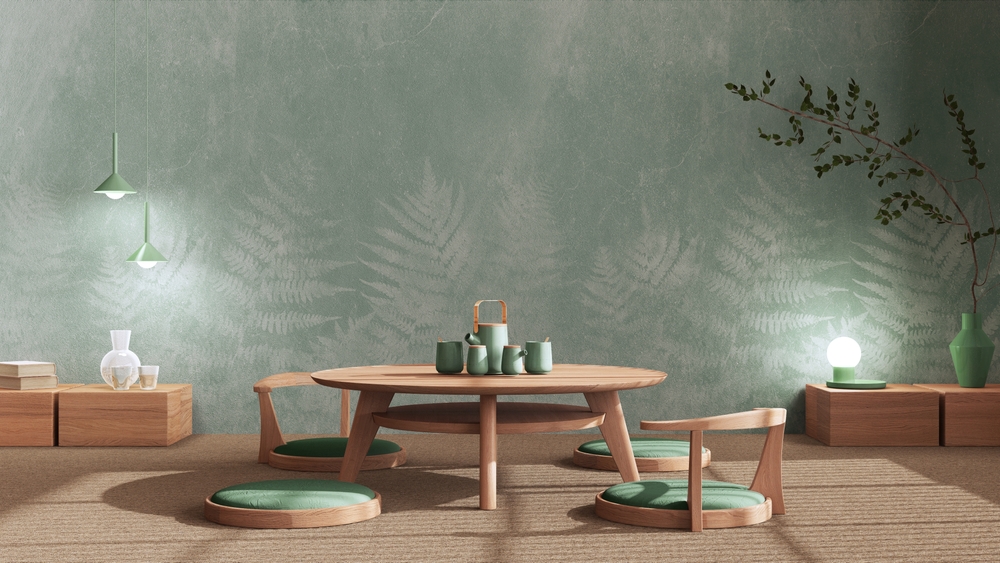 The Japanese sit, eat, and sleep on tatami mats because they save space and improve their posture—benefits that condo dwellers can also enjoy. However, if you're uncomfortable directly sitting or lying on the floor, you can opt for low furniture.
For instance, you can transform a large coffee table into a dining table and use floor cushions as seats. You can also use a short-legged couch and tatami chairs in your living room instead of a bulky sofa and chaise longue. Low furniture can make your condo look bigger and brighter while adding Japanese flair to your home.

4. Paint with whites and neutrals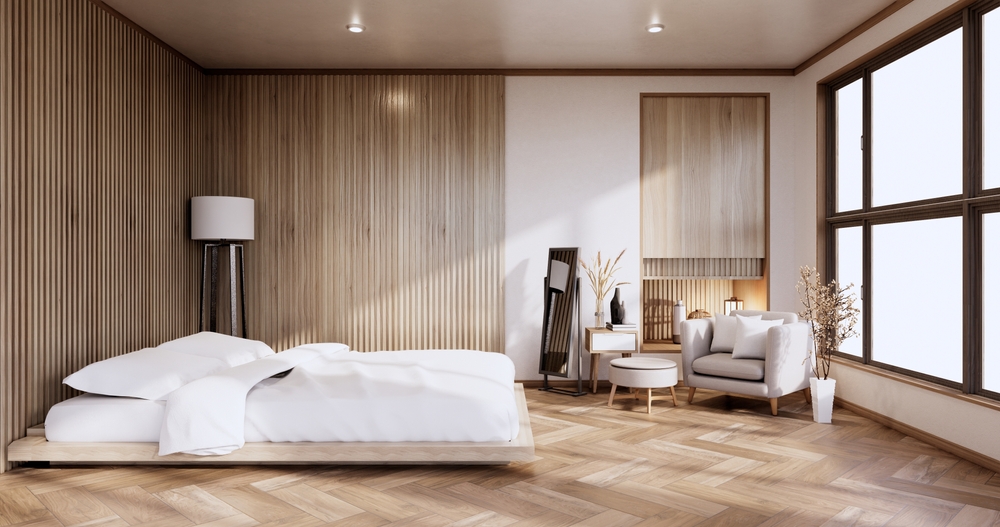 White and neutral colors are core elements of the Japanese aesthetic in interior design. Besides illuminating spaces, they lend a serene atmosphere to homes. They also represent minimalism and the concepts of Zen philosophy, the bases for Japanese interior design.
The key to using white and neutral colors in your condo is sticking to a foundation color and styling your space around it. For instance, if you bought a beige sofa, ensure that other living room elements—such as artwork, pillows, shelves, and small tables—are the same color or within its shade range. Following a color scheme makes your condo look cleaner and more cohesive.
Aside from white and neutral colors, natural light can also make condos more spacious. Use it to your advantage when enhancing your condo unit.
Of course, it helps if your home has thoughtfully placed windows that let natural light in. Each unit in The Grand Midori Ortigas features expansive windows and a balcony to exude a light, airy, and serene vibe. The natural light from the windows complements minimalist Zen designs highlighting warm-toned palettes that make each unit look cozier, brighter, and larger.

5. Hang a striking Japanese-themed artwork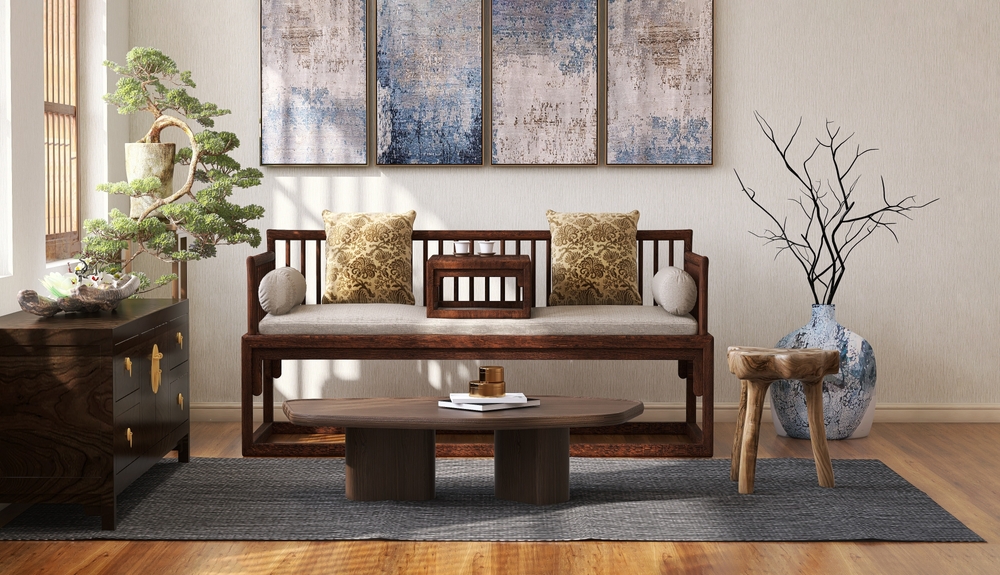 Pursuing a Japanese home aesthetic doesn't have to limit you to whites and neutrals. The wabi-sabi interior design philosophy embraces datsuzoku, which promotes the freedom to pursue personal expression.
That means you're free to decorate your condo with striking or symbolic artwork if you think your space feels barren with neutral-colored walls and a few pieces of furniture. After all, the key to making your condo more livable and comfortable is adding touches of your personal taste.

6. Transform your entrance into a genkan entryway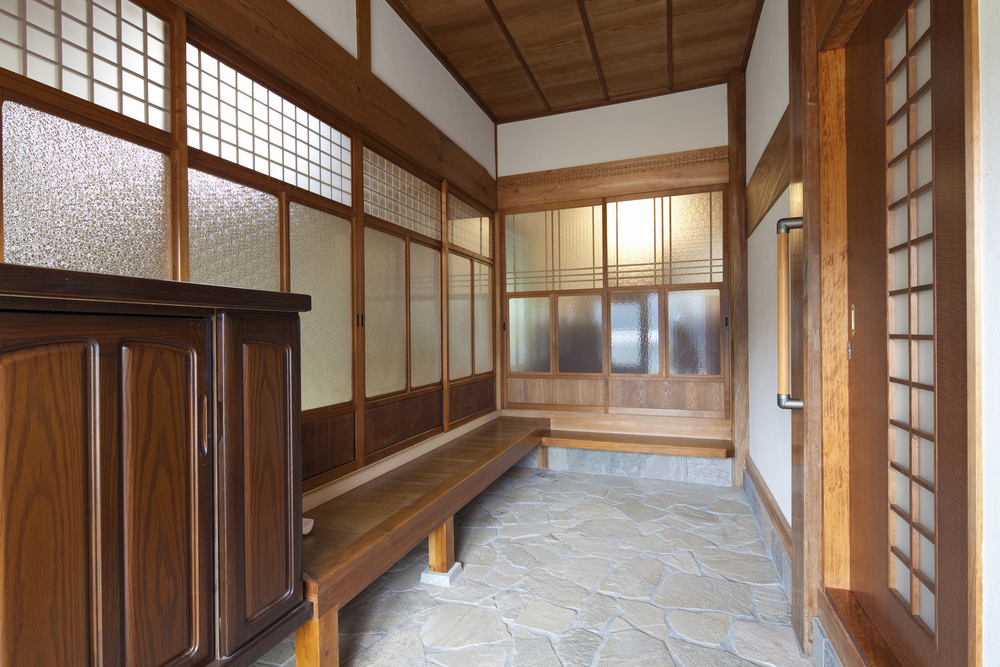 It's common in Asian countries to remove your shoes before entering a house to avoid bringing in dust and dirt from the outside. In Japan, genkan is where people leave their shoes, umbrellas, hats, and jackets. Having one in your condo is a great way to organize your things and maintain your space's cleanliness.
Transforming your entrance into a genkan is easy. For one, you can install hooks at the back of your door to hang your jackets and bags. You can also put a vertical shoe rack to save space and a small storage shelf for knickknacks like your car and house keys.

Some condos already apply these features from the get-go. In Federal Land's Japanese-inspired property, The Seasons Residences, each unit comes with a shoe cabinet by the entryway. It also uses other Japanese-style storage solutions, such as kitchen floor storage, cabinets, and bedroom closets, to make condo living more manageable and comfortable.
Achieve Simple and Clean Condo Living with Japanese Interior Design
Japanese interior design has all the aesthetic vibes. It also promotes minimalist living, enhancing your overall well-being and condo lifestyle. If your condo looks cramped and cluttered, following the tips above can give you extra space for a more comfortable living experience.
The Seasons Residences and The Grand Midori Ortigas have that Japanese minimalist touch. With Metro Manila getting busier and more crowded by the day, condo innovations let you evade the daily stress. These Japanese-style units come with large windows, balconies, and usable spaces to relax your senses while giving leeway for personal design. 
Look no further than Federal Land's condo for sale in the Philippines. They offer thoughtfully designed RFO and pre-selling condominiums with curated facilities and amenities. Their projects are in prime spots with high investment potential in the Philippines. Send them a message to learn more about their projects.