May 23, 2022
Going Solo? Here Are 8 Must-have Life Skills Before Moving Out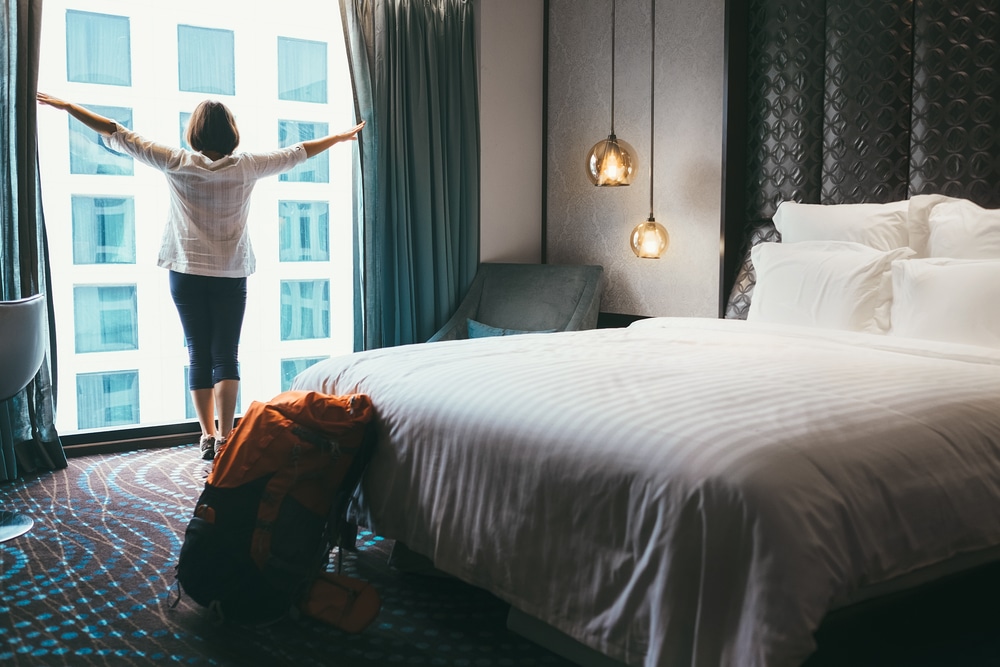 Living alone is often tied to growth and independence. It is one of the most exciting and challenging life experiences. You'll have the freedom to navigate life on your own and, at the same time, take on responsibilities you otherwise would not have taken on before.
But before you get your first condominium home and live solo, here are some essential life skills you need to learn to lead a happy, healthy, and independent lifestyle.

8 Life Skills To Learn Before Moving Out
1. Manage your money
Budgeting your money as a student supported by family and as an independent individual with a career is different. If you're looking to live alone, it's best to prepare for the financial undertaking before you can consider yourself ready to settle in your brand-new condo.
Make a list of regular expenses like bills, rent, food, medicine, and personal items, then highlight those you should prioritize in your budget.
2. Cook for yourself
Cold cuts, canned food, and instant noodles are not sustainable if you want to live an independent and healthy lifestyle. Develop basic cooking skills to prepare yourself a quick, healthy, and easy meal as you live alone. Watching recipe videos online and reading cookbooks can help.
It's also advisable to learn how to prep your food. You could plan and prep your meals at the beginning or end of each week, so you will not be pressed for time if you have a busy schedule.
3. Do basic housekeeping
You might be thinking, "I now live in my own space, no one can make me do chores anymore. I am an independent adult and can do whatever I want."
While that is everyone's dream scenario, the reality is all housekeeping responsibilities are now up to you. You have to make your bed, do laundry, organize your things, and tidy up your condo unit to keep it clean. Chores are not just about maintaining your home's aesthetics but also about promoting positive and healthy habits.
If you want to have space-consciousness built into your home, why not consider The Seasons Residences in Bonifacio Global City? This project has Japanese-inspired storage solutions like shoe cabinets, kitchen floor storage, and bedroom closets, giving you enough storage space to put away your things neatly. Living the minimalist lifestyle is so much easier with these features at hand.

4. Wash your clothes
Gone are the days of tossing dirty clothes into the laundry basket and getting them back clean from a family member or the house helper after a few days.
Ask for help in creating a list of laundry supplies and other necessary items to do your laundry if you're having a hard time. Study the proper way of sorting dirty clothes, like separating the whites from the colors, washing and hanging them, and folding and storing them neatly once dry.
5. Commute and find your way
Young people often rely on technology like GPS to navigate unfamiliar places. However, such conveniences may not always be present, making it essential to know your surroundings. It's best to familiarize yourself with landmarks, public transportation routes, and basic directional skills.
Living in a condo like One Wilson Square in Greenhills will put you in the middle of an exciting urban district. Before departing on a city adventure, you should check how to find your way back home. Being familiar with the area and looking for its landmarks if you ever get lost are good starting points.
6. Repair broken stuff
One of the many responsibilities of solo living is maintaining and fixing your home. It is unavoidable that appliances, furniture, and other items in your condo will break, and it's your responsibility to repair them.
You could enroll in workshops before moving out. There are home improvement services that offer woodworking, basic electronics, and other seminars and courses related to fixing and maintaining items found in your condo. YouTube tutorials are aplenty, as well.
7. Manage your time
Solo living entails doing various activities on your own, from shopping, cooking, cleaning, and balancing work or school with your personal life. Here, mastering time management can help you cope with living alone.
Proper time management may involve keeping a calendar of activities, where you input details of meetings, deadlines, errands, and other important events to stay organized.
8. Taking care of yourself
Living alone for the first time is an exciting moment. However, solo living can take its toll on you financially, physically, mentally, and emotionally. Besides taking care of your living space, you must also look after your well-being.
You could leverage health insurance to have regular checkups with your doctor. Mental health is also essential, and visiting a therapist could significantly reduce the stresses of living alone.
Should you feel too burdened by solo living, you could maximize your condo's amenities to help you unwind. Federal Land has made it a point to create projects with green and open spaces to give you a safe space to breathe fresh air. You could also try Central Park West's reflexology path for an invigorating exercise with its relaxing ambiance of nature.
Going Solo Is Life-Changing
People openly seek out a solo living, as it strengthens their independence and grants them the freedom to navigate life as they see fit. However, living alone in a condo presents a multitude of responsibilities you should be aware of. Learn and keep these essential life skills in mind as you get ready for solo living.
Put your condo living skills into action in any of Federal Land's condos for sale in the Philippines. With 50 years of providing well-built homes for different lifestyles and life stages, Federal Land offers thoughtfully designed spaces with wellness amenities, 24/7 security, and convenient locations—great things to have to start your homeownership journey.
If you want to know more about our selection of properties, contact us, and we'll be happy to assist you