September 14, 2022
6 Interior Design Pegs to Achieve a Modern Filipino Look for Your Condo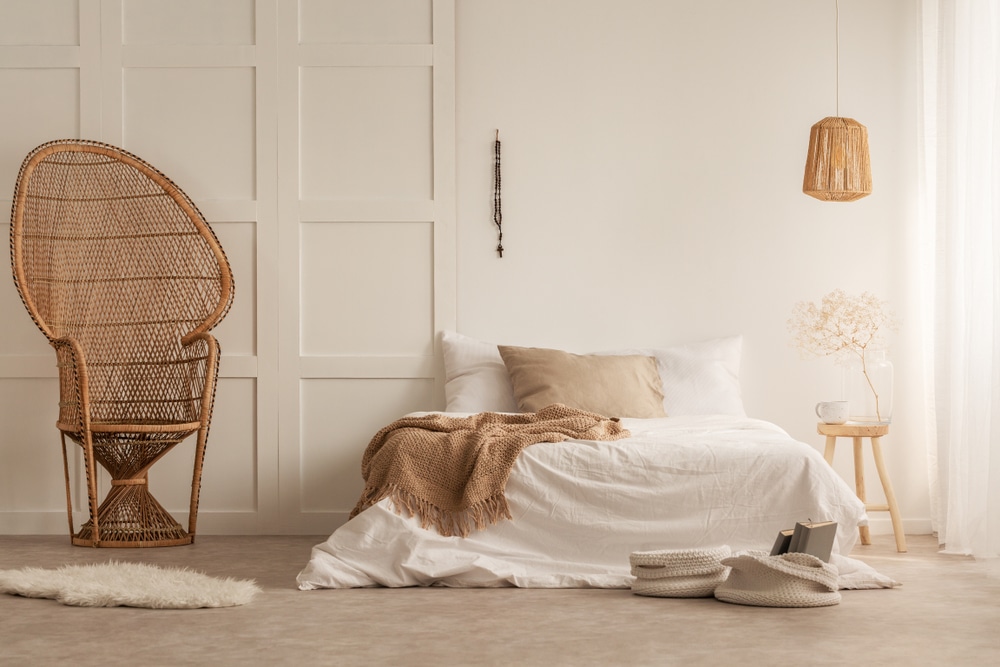 A classically styled Filipino home can make you feel at ease and welcome. While this aesthetic is typically associated with houses built at the turn of the 20th century, you can achieve the same homey vibe by incorporating simple, authentic Filipino interior design cues into modern condo units.
If you want to transform your condo unit into something authentically Filipino, this article will provide practical interior design tips. Let's dive right in!
1. Use native materials
 A quick way to lend a Filipino touch to your home is by using native materials in your condo unit's furniture and décor.
A prime example of a local Filipino native material is Narra, the Philippines' national tree. Craft experts prefer narra when building beds, headboards, and cabinets because of its durability and natural ability to resist pests, such as termites. 
It's not just big furniture that goes well with native materials; you can also incorporate them into your home's smaller pieces. Curtains, placemats, and seats can use bamboo or abaca. You could also experiment with the flooring by incorporating red clay Vigan tiles and native hardwood claddings.
2. Utilize solihiya furniture
If you want pieces that embody the classic Filipino home aesthetic, then solihiya furniture is something you should strongly consider. Famous from the early Spanish colonial period, the solihiya weave is achieved by entwining thin strands of palm known as rattan into sunburst patterns. 
Designers often utilize the materials as a backrest for lounge and chair seating, as it lets air pass through, simultaneously providing comfort and style in the hot and humid Philippine weather. 
However, if you want a more subtle display piece, you can purchase solihiya sheets, cut them up, and put them inside your picture frames, adding another layer of style to your decorative wall art.
3. Insert native textiles into the mix
Filipino native textiles provide a glimpse of the country's rich cultural heritage and can help turn your condo into an authentic Filipino-styled home. 
One example of a native fabric is binakul. Found in Northern Luzon areas such as Ilocos Norte and Abra, binakul is a weaving pattern created on a pedal frame loom that interlocks two thread shades, making multiple rectangle sizes. Filipino textile makers would arrange the rectangles to create an optical illusion of circles, swirls, and waves. 
Alternatively, if you want materials with brighter colors, Sulu's Yakan tribe is best known for their intricate, geometric textile: bunga sama. The Yakan tribe creates bunga sama with a diamond motif in mind that closely resembles a python's skin and incorporates it into clothing and home decoration items such as upholstery, blankets, bedding, etc.
4. Place capiz shell accent pieces
Capiz accent pieces are found in many Filipino homes, providing a provincial feel to modern Filipino interior design. 
Often used in windows, designers also utilize capiz décor as stylish ceiling treatments. Capiz panel installations can act as a focal point of your room, instantly accentuating whichever part of the space you want to showcase. 
Whether you use small capiz accent pieces like coasters or paperweights or larger room dividers that segregate your home office from the other areas of your unit, capiz shells add a touch of Filipino culture to your abode.
Additionally, capiz shell chandeliers are perfect if you want a complementary piece to pair with the capiz installations. These specialized chandeliers provide illumination to make your room stand out by diffusing light efficiently from translucent shells.
5. Include heirloom pieces
Filipino culture honors family, and the passing down of valued heirlooms is a long-standing local tradition. Most classic Filipino homes feature several antique pieces handed down over generations. These heirloom pieces can take the form of ornaments, paintings, vases, and even plates and utensils.
For your condo to achieve an authentic Filipino-looking home, it's time to display those valuable items from your parents or grandparents.
6. Incorporate indoor greenery
Filipinos often incorporate elements of nature in decorating their homes, such as plants, crystals, seashells, and rocks. Most local designers are fond of indoor greenery that breathes life into a space, toning down the darkness of wood furnishings. 
Not only does indoor greenery brighten up a room, but it also gives off a tropical vibe that perfectly denotes the Philippines as an island nation. Indoor plants like ferns, palms, and snake plants are great options to achieve this look.
Finding the Filipino Flare
Designers have a soft spot for Filipino design elements with their warm disposition, nostalgic ideas, and resourceful execution. You could masterfully incorporate all its hybrid influences while maintaining a style true to Filipino sensibilities. For an authentic Filipino home, consider these design pegs that can transform your condo into a space that honors Philippine tradition. 
If you're searching for a condo for sale in the Philippines, look no further than properties of Federal Land. A trusted real estate developer for fifty years, Federal Land offers well-built, thoughtfully-designed, and high-value RFO and pre-selling condominiums in prime spots in the Philippines.
Contact their real estate professionals for further inquiries in your homebuying journey.