May 18, 2022
How to Organize Big Furniture in Small Condo Spaces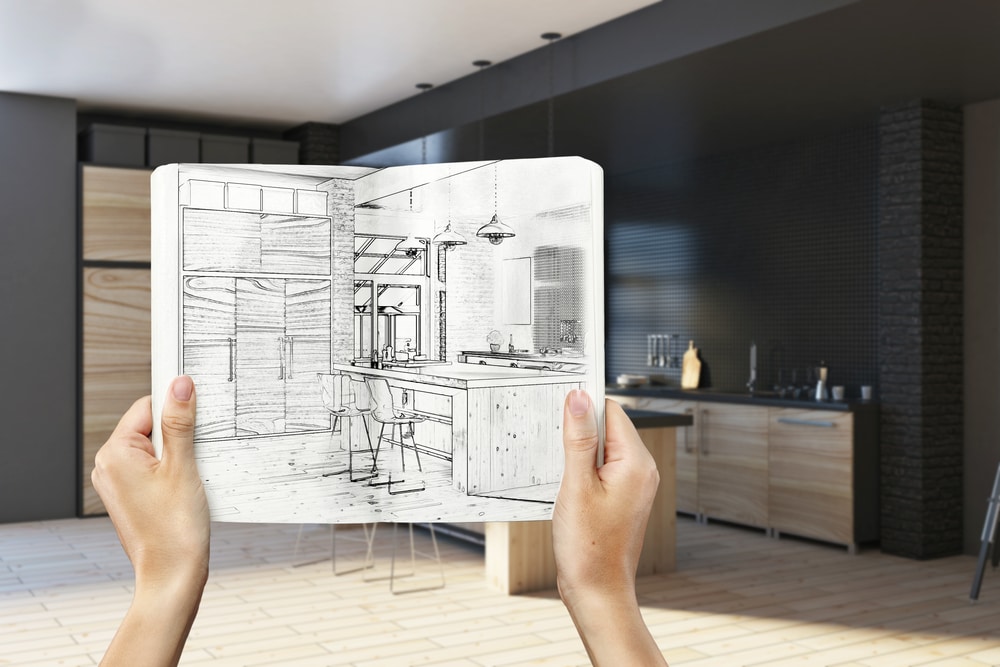 Once your condo unit is fully turned over, you will surely have a grand time furnishing your condo unit!  Your mind will wander with all of the possibilities as you browse through countless furniture stores and websites for that perfect couch and dining table set. Don't get carried away as you find space for each purchase.
The selection of furniture can define how much space you'll have, especially when you consider their sizes. Interior designers have multiple tips and tricks to make small rooms look bigger. It's all about utilizing optical illusion, making the best of your condo storage ideas, and planning and placing your furniture selection wisely.
The size of your space shouldn't hold you back from getting big furniture pieces. This article will be your quick guide to the best practices and rules of thumb to keep in mind when organizing new and existing furniture for your small condo space.
How to Organize Furniture in a Condo
Start with a plan
In devising a plan, list all the furniture you need. You could imagine the types of activities you would be doing in certain areas and the required furniture pieces. For example, if you watch TV often, you must find the best layout to indulge your binge-watching needs.
Planning your space layout could start with a rough sketch of different furniture arrangements. This approach is better than moving pieces around your condo so your floors and walls won't get scratched.
If you'd like to make a more accurate sketch, you could measure the room's dimensions and the largest items (sofa, tables, bed, etc.) to determine your space requirements better. Not much of an artist? You could lay out a plan using 3D home design apps.
Keep your natural pathways in mind
You should have enough space to move around the furniture in your unit. Keep the horizon clear to increase your property's sense of openness. This doesn't mean you should only use low furniture, but pay attention to pieces in front of windows and the traffic path. Large furniture can create a bottleneck between areas, making condo living feel inconvenient and stuffy, as well as prone to accidents. 
Maintain visual balance
Create harmony within your space by thinking about the relationship between big and small pieces of furniture. Dainty objects will look good next to heavy furniture. If you have a large velvet sofa, you can complement it with small side tables.
Part of the balance game includes patterns and colors, as well. Some tips for combining furniture styles include:
Putting together items with similar patterns. Nautical pendants and linen should all be in one space to showcase a more polished look.

Balancing different materials. Match sleek stone surfaces with rustic materials, like rattan, to layer the space. 
Together with size, mix and match furniture by considering its overall design.
Start with the largest piece of furniture 
Among your furniture pieces, the largest ones are the most crucial in terms of placement. Bigger items like the bed, dining table, and sofa will determine the arrangement of the other furniture or your unit's floor plan.
If you live in a studio condo for sale in the Philippines, the challenge will be creating privacy between one space and another. It's best to put your bed farthest from the door or kitchen. Once you have the bed and other large furniture settled, you can easily bring your other furniture.
Do more with less
Take advantage of furniture pieces with more than one purpose. Instead of just buying a regular couch, try a convertible sofa that you can convert into an extra bed whenever you have guests coming over.
There are more kinds of multi-functional furniture you can add to your home, such as ottomans with storage, bed with storage compartments, or cabinets that can function as tabletops.
You could also opt for a unit with multitudes of storage systems. Federal Land Inc., Nomura Real Estate Development Co. Ltd., and Isetan Mitsukoshi Holdings, Ltd. teamed up to establish The Seasons Residences in Bonifacio Global City. With Japanese consultants like Nikken Sekkei, Nomura Kogei, Torafu Architects, and Asao Tokolo, the project is Japanese-inspired, right down to the storage solutions. It has a shoe cabinet, kitchen floor storage and cabinets, and bedroom closet, giving you more space for your large furniture. 
Loosen up
Condo interior designers utilize all kinds of strategies to make a space feel and look larger. One trick is to benefit from white space. Having enough space among furniture pieces gives the illusion of airiness and openness. Another tip is incorporating lots of natural light into your unit using mirrors. Doing this extends the space visually, making it look roomier than usual.
Figure Out What Works Best for Your Space
There are tons of guidelines online on how to best arrange furniture in a condo. However, since each space is different, you shouldn't be scared to experiment and find out what works best for your unit.
Federal Land's projects highlight storage as a vita feature. For example, The Grand Midori Ortigas has Japanese-inspired storage systems to help you conserve space as much space as possible.
Explore more of Federal Land's preselling condominiums in prime spots with high investment potential in the Philippines as you try to find a property fit for your lifestyle. Get in touch with our real estate professionals to guide you in your homebuying journey.