December 14, 2020
The Role of Amenities in Nurturing Communities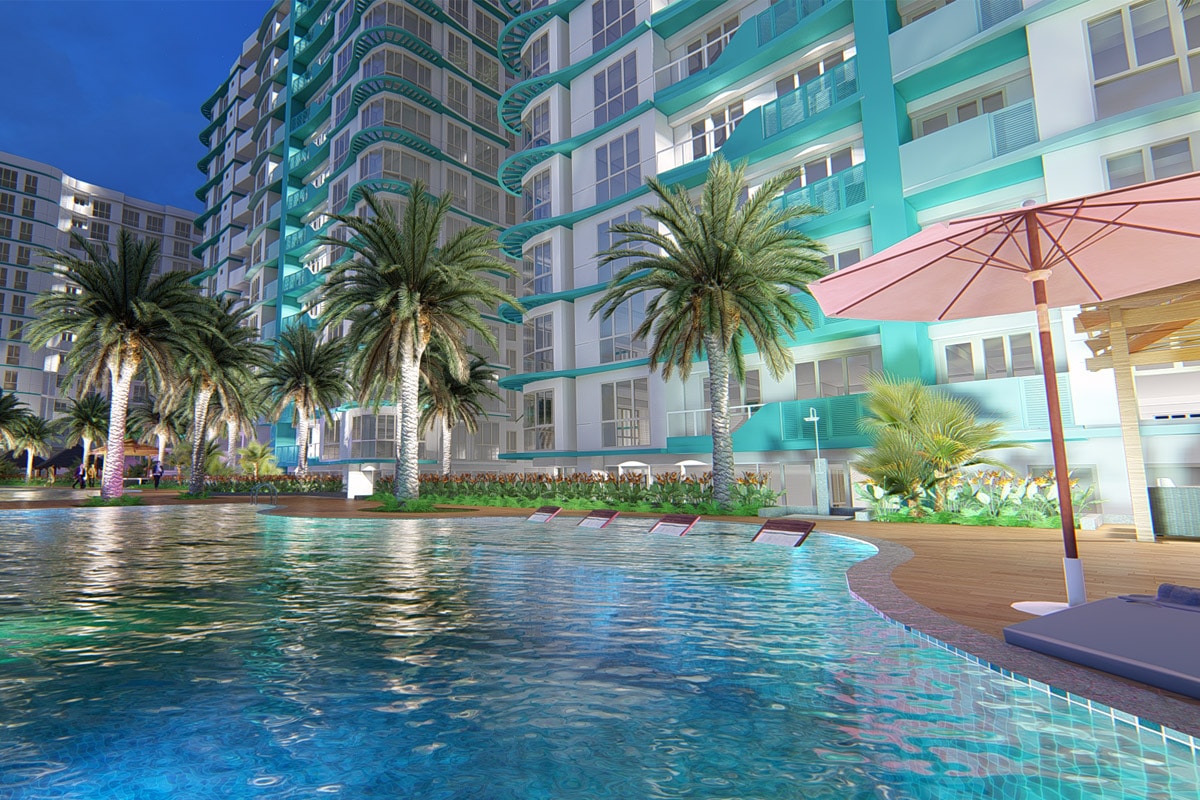 Do you know your neighbors? It can often be simpler to rush into the elevator or parking lot rather than engage with your neighbors. When you are distracted and stressed, distancing yourself from others, or murmuring barely audible greetings, can become a sort of defense mechanism to save time and energy for work or a personal matter.
This defense, though, may be doing more harm than good. A City & Community study suggests that being friendly and welcoming is linked to increased life satisfaction. The study notes that isolation and lack of connection with neighbors are pervasive in contemporary society. A healthy neighborhood's social network can help to foster both personal satisfaction and supportive local communities.
But how does one achieve this sense of community? Modern condominiums can help make it happen with amenity design that triggers our human instincts in positive ways. Let's take a look at how amenities help nurture condominium communities.
3 Reasons Why Amenities are Important
1. A venue for congregation
Amenities such as a clubhouse or the garden creates an area for spontaneous or planned social interactions. The elevator, hallways, and parking lot are typically not conducive to neighborly banter. But the amenity area creates a different atmosphere, one where being relaxed and friendly become everyone's default mood. It is easy to come over and mingle with the neighbors in the swimming pool or the game room.
Federal Land's Mi Casa at Bay Area, Pasay City, takes a page from the Hawaiian's sense of community to make the amenity area fit for gathering and entertaining. Residents can avoid the "new town blues," or the feeling of isolation and loneliness after moving away from friends and family, simply by going out there and meeting new people.
2. A guild for hobbyists
Most condos are located in central business districts, so professional gym and dance studios as well as well-known spas are just a quick drive away. But having a place for your favorite pastime that is just an elevator ride away is definitely more convenient. Moreover, you can find new friends to join you in your activities. If you are looking for a new gym buddy, offer to spot Mike at the bench press. Want to play billiards, but your favorite hang spot had closed? John from unit 32F is looking for pool players.
Having plenty of amenities also stirs the imagination. It encourages exploration into new hobbies and interests. You may never have thought about striking a pose in yoga. Still, the soothing Zen sanctuary ambiance of the amenities at The Grand Midori Ortigas might just be the inspiration that pushes you to join the yogi club.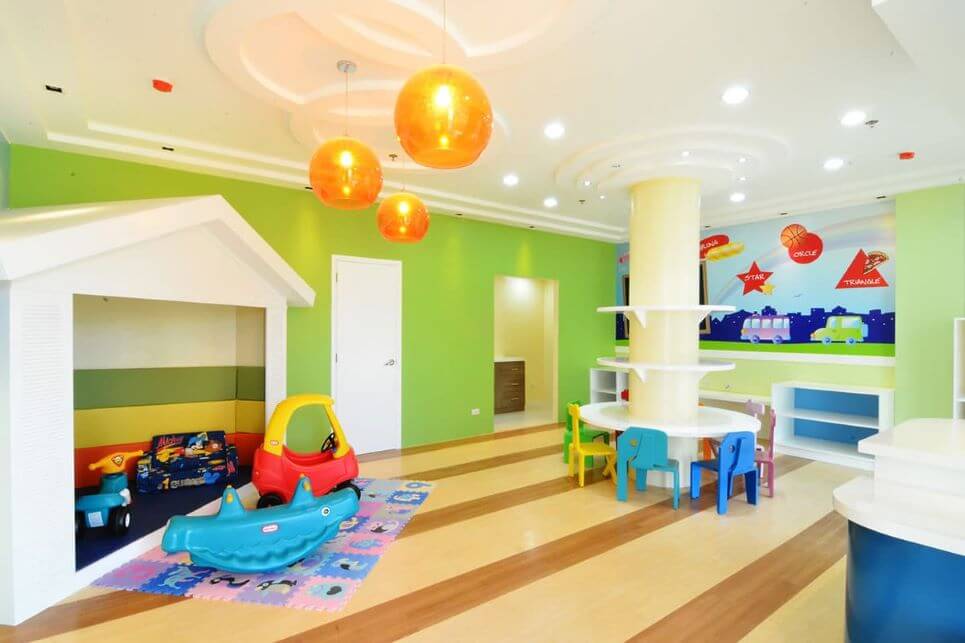 Actual photo of Peninsula Garden Midtown Homes' Playground
3. A village to raise children
Besides providing entertainment to children, daycare and playground create opportunities for parents to meet other parents with different backgrounds. When your kids play with the neighbors, it is easy to strike a conversation with the neighbors. A grandparent may share a time-tested home remedy for a tummy ache. Moms with older kids may give advice to expecting moms. A foreign parent may share a beloved recipe. New moms may sit together to talk about that cute thing their toddlers did last night. The playroom can spontaneously become a parent club meeting room with parents commiserating about naughty but adorable kids and sharing their optimism about children's future.
 Amenities build communities
In any community, the children's safety is one of the primary concerns of parents. Kids will find no trouble bonding at the playground or riding their bikes, day or night, at Peninsula Garden Midtown Homes in Paco, Manila. It is a kid-friendly community with large open spaces carefully crafted to provide a safe and secure home for families.
Finding the perfect condominium is usually a question of lifestyle. The right location and condo features can narrow down your choices, but condo amenities present incredible benefits in your day to day lives.  Amenities create delightful opportunities not only for rest and relaxation and property appreciation but also impact your quality of life by providing a vital part of a happy life – a sense of belonging.
With every condominium it develops, Federal Land, Inc. creates a life-affirming experience for its residents. Social infrastructure and amenities are crucial to creating harmonious communities; thus, every Federal Land property is filled with a wide array of facilities that meet the community's needs and expectations. A prime example of this is Mi Casa in Bay Area, Pasay City. From the outdoor pools, grill pit, and movie room, Mi Casa has thoughtfully designed spaces that evoke Hawaii's love of gathering. Families can host barbeque parties, movie nights, and play dates – without leaving the comforts of home.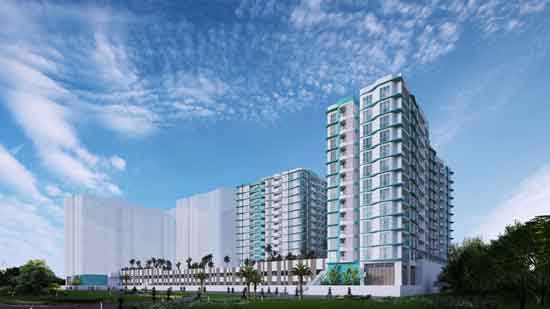 Artist's perspective of Mi Casa
Taking inspiration from the beauty of the islands of Hawaii, Mi Casa is your tropical-inspired residence by the Bay. Mi Casa offers premium community living with resort amenities that will make your day vibrant and relaxing at the same time.
If you're searching for a condo for sale in the Philippines, look no further than properties of Federal Land. A trusted real estate developer for fifty years, Federal Land offers well-built, thoughtfully-designed, and high-value RFO and pre-selling condominiums in prime spots in the Philippines.
Contact their real estate professionals for further inquiries in your homebuying journey.