August 2, 2018
5 Advantages of Living in a Condominium near Your University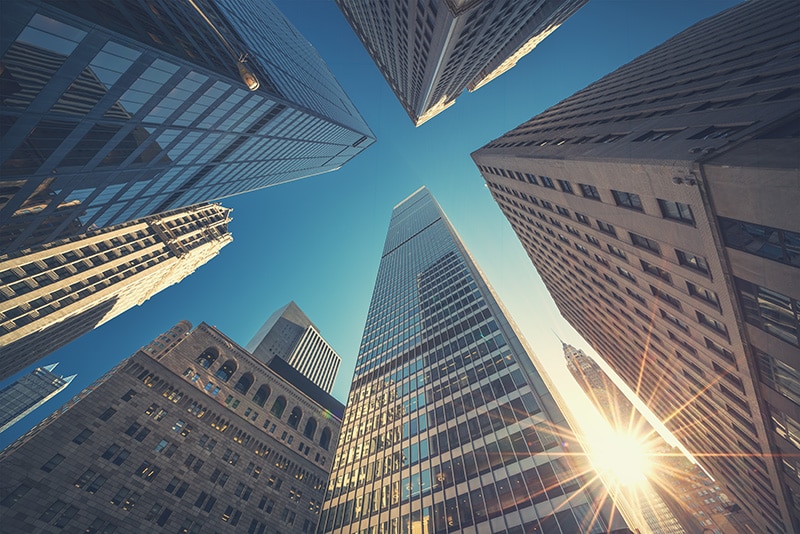 Investing in your future is the best you can do for yourself. Earning a degree in your dream university is the first step in the putting a career right on track. But what if your dream school is all across the city? Are you willing to commute four hours or more every day? Would you still have time to work on your assignments?
School is hard enough; eliminate unnecessary hassles by getting a condominium for sale or a lease to own condominium unit near your university. With the convenience of living near your school, your chances of getting better grades and excelling in both academic and socio-curricular activities could be highly probable since you can avoid all inconveniences in commuting and will have more time to rest and study.
The Advantages of Living in a Condominium As a Student
1. No More Commuting
Even with the convenience of Grab or driving your car, commuting for hours every day is tiring and demotivating especially with the worsening traffic condition in Metro Manila and other parts of the country. Now add heat, humidity, rain, flood, heavy traffic, fragile projects, and last-minute cramming into the equation and you will have a miserable headache on the road.
Ditch the commute altogether and get a condominium near your university. You will not only eliminate the unnecessary hassles of being stuck in traffic but also free your time to do your coursework or extracurricular activities. Need to stay late for a group project? Need to rehearse for tomorrow's performance? Need to attend Freshmen Night? You do not have to worry about getting home in the wee hours because home is only a few meters away from school. Likewise, it is easier to come to school early for that last-minute cram session before an important exam or recitation because you live nearby.
Most importantly, it is easier to concentrate when you do not have to commute for four hours to and from Mondays to Fridays.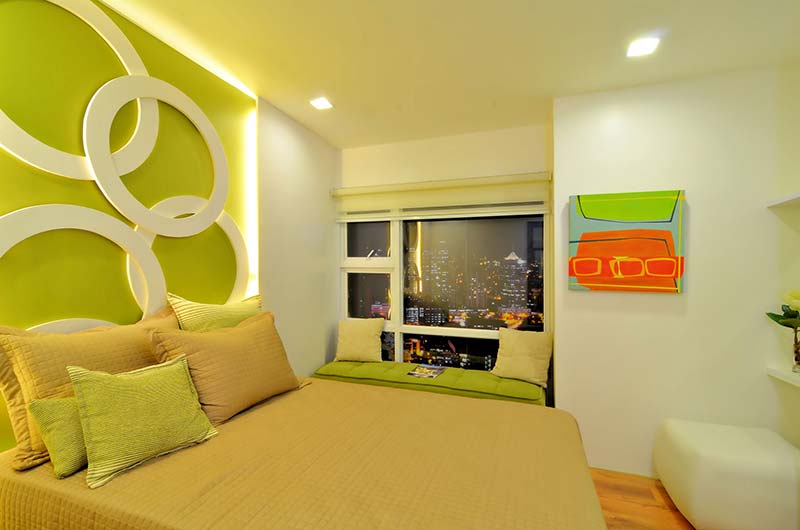 2. Convenience
Living in a condominium near your university places you in the center of the academic community. You are within walking distance from bookstores, craft supplies shop, tutorial centers, transportation hub, malls and other student hangouts. Going places is definitely easier.
And compared to renting a dorm, owning a condo gives you the ownership and independence to design, furnish and utilize your unit based on your needs and wants. Want to bake cookies for the whole class? No problem. Want to wear your favorite shirt for the second time this week? No problem. Want to invite your buddies for a group study/pajama party? No problem. You are allowed to have stove, oven, washer and invite your friends; fire hazard, utility bills, noise complaints and personal security are your responsibility.
Most importantly, there are no curfew hours in condominium units to observe unlike in dormitories so you have the freedom to do group studies outside your school and even bring your classmates to your unit to continue finishing your school projects, presentations and homework.
3. Your Safety as the Top Priority
Some dormitories in Manila are near rowdy slums and accident-prone areas. Living in a condominium ensures that you have a quieter and safe place to live with their 24/7 security, CCTV cameras, audio entry, fire detection and alarm, automatic fire suppression, and a standby power generator. As an extra security layer, the main door of each unit is equipped with a keycard lock that sends an SMS notification every time someone access it. The receptionist also screens your guests and asks your permission first before they can be allowed to enter the premises.
Condominium management places your safety in their top priority; in fact, lobby personnel screen unexpected guests to ensure that they were indeed invited.

4. Recreational Space
For most students, earning a college degree is tough. From time to time, it is important to unwind, relax and recharge to be on your optimal performance and ready for the next day.
Condo living allows you to de-stress in style. Condominium offers numbers amenities unavailable in most dorms such as swimming pool, fitness gym, jogging path, multipurpose court, game room, hobby hall, study hall, landscape garden, retail shops and restaurants. This means that you do not have to spend on expensive gym memberships and schedule your workout anytime you like.
5. Learn Independence and Responsibility
Often overlooked but a definitely important advantage in owning a condo is learning to be independent and responsible. For most students, this will be their first time away from home and your parents. Living alone means there will be no one to pick up after you – you will have to cook and clean for yourself. Living alone also means your parents trust you and believe you are ready to be on your own. Make them proud!
Live, Study, Work, and Play
As a student in Manila's University Belt, it would be a lot easier going to and from your university classes and your Makati internship with a home in a central location. The top real estate developer of various outstanding family condominium communities in Metro Manila, Horizon Land, is launching its newest condo community made for students and young professionals looking for a home conveniently closed to Manila's University Belt and Makati Central Business District at the Taft Avenue and Buendia area which is highly accessible to public transportation 24/7.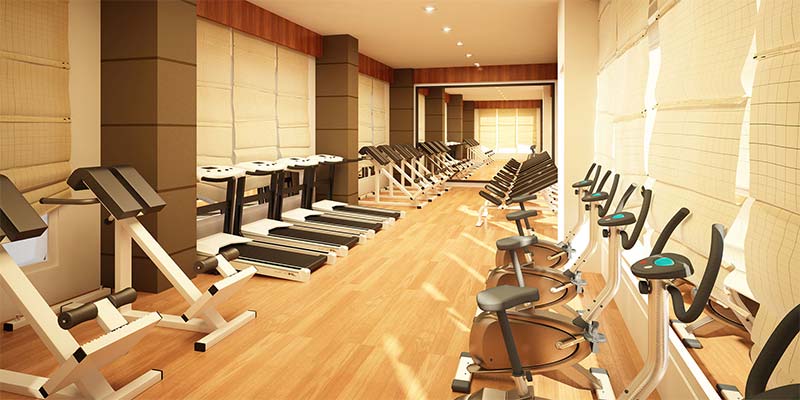 Get the most out of life with Horizon Land's new offering. Located at Buendia Avenue corner Taft Avenue, the upcoming condo community is a self-contained community with its retail stores, restaurants, study halls, lap pool, and a full set of amenities to help motivated and hardworking students in their pursuit of career, interests, and causes. Pre-selling condo units from Horizon Land will soon be offered in this strategic central business district location.
Students in Makati City can avail of ready-for-occupancy condo units with lease-to-own payment schemes at Paseo De Roces – Legazpi Tower near universities like Ateneo de Manila University, Mapua University, Centro Escolar University, Far Eastern University, Don Bosco Technical Institute of Makati, and STI Makati.
While students in Quezon City can also avail of ready-for-occupancy condo units with lease-to-own payment schemes at The Capital Towers – Rio Tower, located at E. Rodriguez, Jr. Avenue near universities such as Trinity University of Asia, St. Lukes College of Medicine, Delos Santos Medical School, St. Paul College, and St. Joseph's College of Quezon City.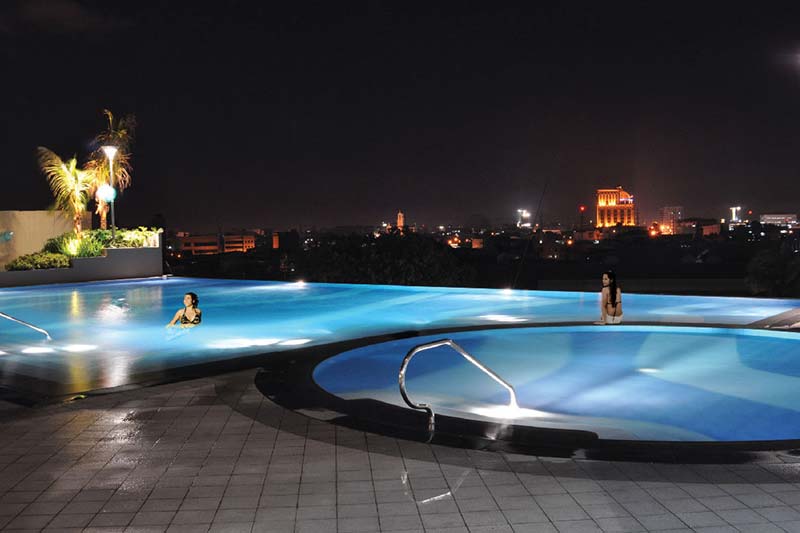 With Horizon Land, owning your first condominium residence is easy. Just contact our representatives, provide a Philippine government-issued ID (with your Tax Identification Number), fill up the required forms, pay the reservation fee and voila! The unit is yours. However, you may need to contact a bank for your home loan requirements using the most convenient payment scheme available. A Horizon Land seller can assist you with that.
Horizon Land, and its mother company Federal Land Inc. also offers condominium units for sale in Makati; BGC (Fort), Taguig; Binondo and Paco, Manila; Entertainment City, Pasay; Greenhills, San Juan; Quezon City; Marikina; Cebu as well as in General Trias, Cavite. For lease to own plan details or pre-selling reservations, email us at digital.mktg@federalland.ph.