October 4, 2023
A Guide to the Common Gym Equipment You Will Find in a Condo Gym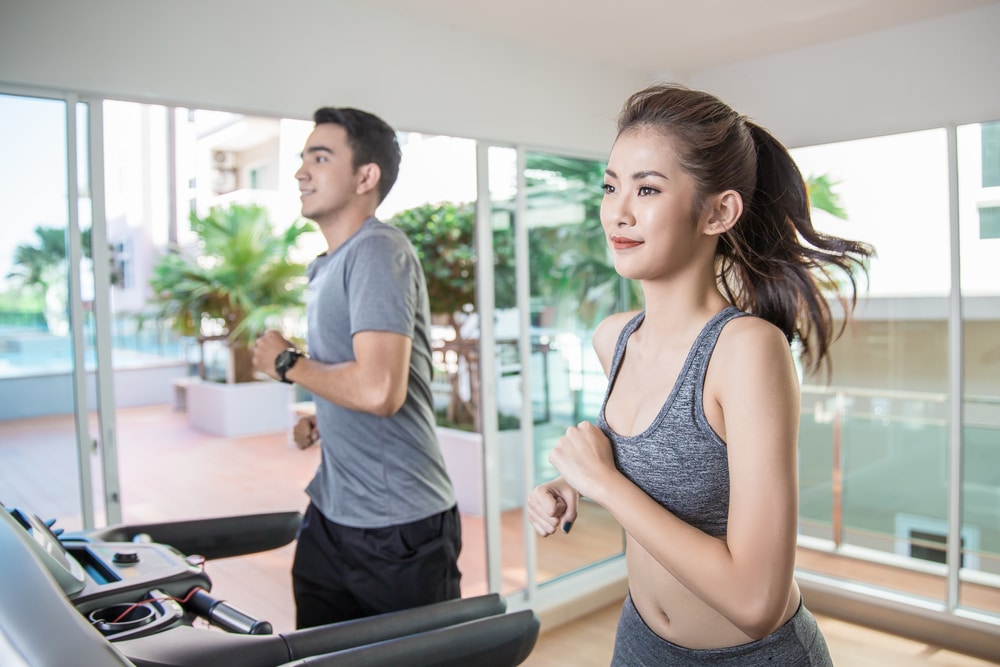 When pursuing your fitness goals, condo gyms provide convenience and accessibility for your routine and cater to many exercises and health goals. You don't have to sign up for gym memberships and go far to do your workouts. You only need to walk a few floors and hit the condo gym.
But what exactly can you expect from a condo gym? If you're taking your first steps on this exciting fitness journey, you're in the right place. Here are the different types of equipment you can use in a condo gym to supplement your exercise.
Different Types of Equipment in a Condo Gym
As you step into the versatile world of a condo gym, you'll find various pieces of equipment ready to help you sculpt, tone, and strengthen every inch of your physique. Consider using these pieces of condo gym equipment for your workout routine. 
1. Free weights 
Any well-rounded workout routine includes free weights, which offer many workout benefits. Barbells, dumbbells, and kettlebells are the perfect condo gym equipment to engage multiple muscle groups while enhancing stability and coordination. 
For instance, barbells are great for compound movements like squats and deadlifts, engaging your legs and back. Meanwhile, targeted exercises work well with dumbbells as they help you work on specific muscle groups. Lastly, those versatile kettlebells are for working on strength and cardio goals with dynamic movements.
2. Power racks and benches
These pieces of condo gym equipment elevate your workout experience. If you need a spotter but don't have anyone to call on, a power rack can help you lift heavier weights safely and without worries. When you combine this with a bench, you've got a platform for bench presses, shoulder presses, and squats.
Additionally, these setups help you focus on your upper and lower body while strengthening your core—ensuring a balanced workout routine that targets major muscles. 
3. Smith machine
The Smith machine is a great alternative to newbie lifters as it allows you to lift weights in a controlled manner, even without a spotter. With its guided barbell, you can concentrate on safely executing your lifting without compromising your form. 
Like the power rack and bench setup, the Smith machine is also an excellent option for squats, bench presses, and lunges. It lets you build strength while reducing injury risks.
4. Rowing machine
Full-body conditioning and cardio exercises are essential in improving your overall physical fitness and health. Luckily, condo gyms have a rowing machine to supplement your workout routine. This equipment doesn't just get your heart pumping. It also engages your upper and lower body simultaneously. 
Rowing strengthens your back, shoulders, and core muscles alongside an effective cardiovascular workout. It's a low-impact choice for efficiently burning calories and improving endurance.
5. Cable machine
The cable machine is a versatile condo gym equipment with adjustable pulleys and attachments. It offers various exercise options that target multiple muscles. With its controlled resistance, you can have effective strength training, from lat pulldowns to cable curls. 
Plus, this gym equipment enhances stability and engages your core for that well-defined physique.
6. Leg press machine
You know what they say: never miss leg day—and a leg press machine can do wonders for your muscles. It specifically targets your quadriceps, hamstrings, and glutes. But more importantly, this machine allows you to lift heavy weights safely, promoting lower body strength and muscle development. 
Since your legs are crucial for maintaining balance and mobility, you might want to maximize your condo gym's leg press machine to strengthen your leg muscles and easily complete daily activities.
7. Cardio machine
Aside from a rowing machine, condo gyms may also have other cardio equipment with several options for elevating your heart rate and burning calories, depending on what activity you want to do. For example, treadmills let you walk, jog, or run indoors for a more vigorous workout. Meanwhile, stationary bikes and elliptical machines offer low-impact alternatives that are gentle on the joints.
Whatever you choose, these machines can be your go-to for building cardiovascular endurance and maintaining a healthy heart.
Are There Any Other Types of Exercises I Can Do in a Condo?
Absolutely! Living in a condo offers more exercise choices far beyond the gym walls. Federal Land offers many condo amenities that bring the fitness world within easy reach via various exercise options besides traditional gym routines.
Take yoga, for example. Federal Land condos have a yoga room that provides the right environment to stretch and meditate for inner peace. On top of this, Federal Land condominiums also have green spaces and jogging paths so you can break a sweat as you breathe in the early morning's fresh air.
If you want to inject friendly competition into your workout, select Federal Land condos also have multi-purpose courts where you can play with your friends. This way, you can build strength and long-lasting relationships.
Condo Gyms: A Fitness Haven at Home
When it comes to condo living, fitness transcends the confines of a gym. With a versatile set of equipment and amenities, you're not just sculpting your body. You're also crafting a vibrant lifestyle. From invigorating indoor workouts to refreshing outside exercises, your condo can become a sanctuary where health and vitality flourish.
Want to experience the convenient fitness routine of condo living? Federal Land, a real estate developer in the Philippines, offers well-built and thoughtfully designed RFO and pre-selling condominiums in prime spots with high investment potential in the country, such as Palm Beach West. 
Message us to know more!