December 28, 2022
7 Simple Self-Care Activities You Can Do in Your Condo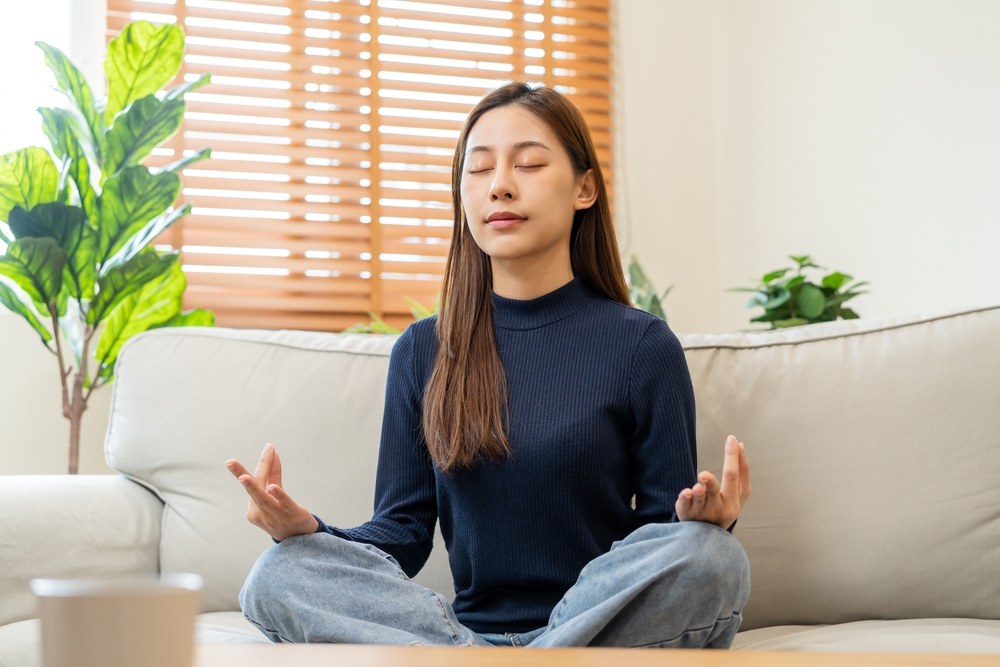 Self-care is of the utmost importance in today's society as more people look to maintain and improve their physical and mental well-being. However, some may not know where to start when caring for themselves. With the new year coming up, it's the perfect opportunity to adopt some self-care habits that can help you reinvent yourself. 
While outdoor activities like taking a walk around your neighborhood or visiting your favorite café may be relaxing, self-care activities right in the comfort of your home are equally comforting. 
Here's a handy guide to self-care in your condo, featuring fun, easy, and relaxing ideas that do not require stepping outside your home.
7 Self-Care Habits to Start in Your Condo
Work out regularly
Exercise may not be the easiest but it is one of the most rewarding self-care activities. With physical health closely associated with mental well-being, keeping your body fit is essential so your mind can reap the benefits.
When working out, your body produces hormones called endorphins, which lower your perception of pain and make your body feel rejuvenated. 
Do basic bodyweight exercises inside your unit. Alternatively, you could work out in the condo building's fitness center. The Grand Midori Ortigas' fitness area has treadmills and weight-lifting equipment, ensuring you'll get a good workout within the premises.
Start a healthier diet
Another crucial but sometimes neglected aspect of self-care is eating right. The food you eat can boost all aspects of your health. However, if you don't monitor what you consume, it can also hurt you long-term by giving you illnesses like diabetes or heart disease. 
Healthy food doesn't have to be lousy, bland, or unappealing. Filipino cuisine staples like sinigang or nilaga are delicious dishes you can cook that provide many benefits as they incorporate vegetables into the recipes. 
It's not to say that you should remove meat like pork or beef from your diet entirely. The most important thing about starting and maintaining a healthy diet is keeping things in moderation and balancing your eating habits.
Establish a skincare routine
Confidence is a huge part of self-care, and you can boost it by establishing a skincare routine. However, identifying what works for your skin can be daunting, especially if you haven't had a proper skincare routine. 
Luckily, remembering the three basic skincare routine steps is easy: cleansing, moisturizing, and applying sunscreen. These steps are the foundation of a good skincare routine. You can gradually incorporate more products into the mix, like serums, toners, essences, and treatments, as you identify what works best for you. 
Make stretching and meditation a part of your routine
If your condo lacks extra space for a proper workout, you can make up for it by doing stretches and meditation. With stretching, you can decrease the risk of injury, have better muscle blood circulation, and improve your ability to do daily tasks as it increases your range of motion. 
Meanwhile, meditation allows you to destress, find your center, and remove negative emotions. As a resident of The Grand Midori Ortigas, the property's luxurious and peaceful yoga room is perfect for meditation time. 
During meditation, you may meet fellow enthusiasts and share self-care tips. While these self-care activities aren't as rigorous as regular workout routines, they still pack many physical and mental benefits.
Get regular massages
Self-care is not always about intense workouts, a strict diet, and staying active. It's also about taking a step back and giving yourself time to relax. One self-care habit that you can make is getting regular massages. Massages can be a great way to alleviate muscle tension and help you feel rejuvenated.
Studies show that massage therapy can help alleviate physical pains and mental strains such as anxiety and depression. Experts recommend getting a massage once per week or every two weeks, depending on how you're feeling. You don't have to step outside your condo since on-call professional masseuses can come to your home for massage therapy sessions.
Make time for play after work
Finding time for yourself between work and other personal obligations can be challenging. However, part of adopting proper self-care habits is to make time for interests and hobbies that make you happy. For example, if you like cooking, reading books, or playing games, ensure that you allocate time so your mind isn't always thinking about work or school.
The Grand Midori Ortigas lets you "play after work" in the game room to unwind with friends and family. This amenity has a billiard table for all-night play sessions and foosball for a portable football experience.
Start the day with some fresh air
A recent brand study by Federal Land found that access to greeneries and open spaces significantly influenced customers' buying decisions. Indeed, abundant fresh air is an excellent source of positive energy. Fresh air increases oxygen flow, making it easier to digest food while producing the mood-boosting hormone serotonin.
At The Grand Midori Ortigas, you don't have to go far for fresh air, thanks to landscaped gardens and lawns that give positive energy to your heart's content.
Sustained Self-Care
The fast-paced nature of the modern world may often cause many to feel burned out or unmotivated, making it more crucial to pay close attention to self-care. Fortunately, you can easily develop self-care routines in your condo. You only need to maintain these habits as you achieve the best version of yourself.
If you're looking for condos for sale in Ortigas, consider Federal Land. For over 50 years, Federal Land has contributed many firsts to Philippine real estate, including The Grand Midori Ortigas. This condo property promises a Zen living experience to foster comfort and serenity amidst the bustling Ortigas Center.
As the leading Philippine real estate developer, Federal Land offers well-built and thoughtfully designed RFO and pre-selling condominiums in prime spots with high investment potential. Contact them today to learn more about their offerings, and start your home-buying journey.