September 29, 2022
Home Loan Pre-approval vs. Pre-qualification: What's the Difference?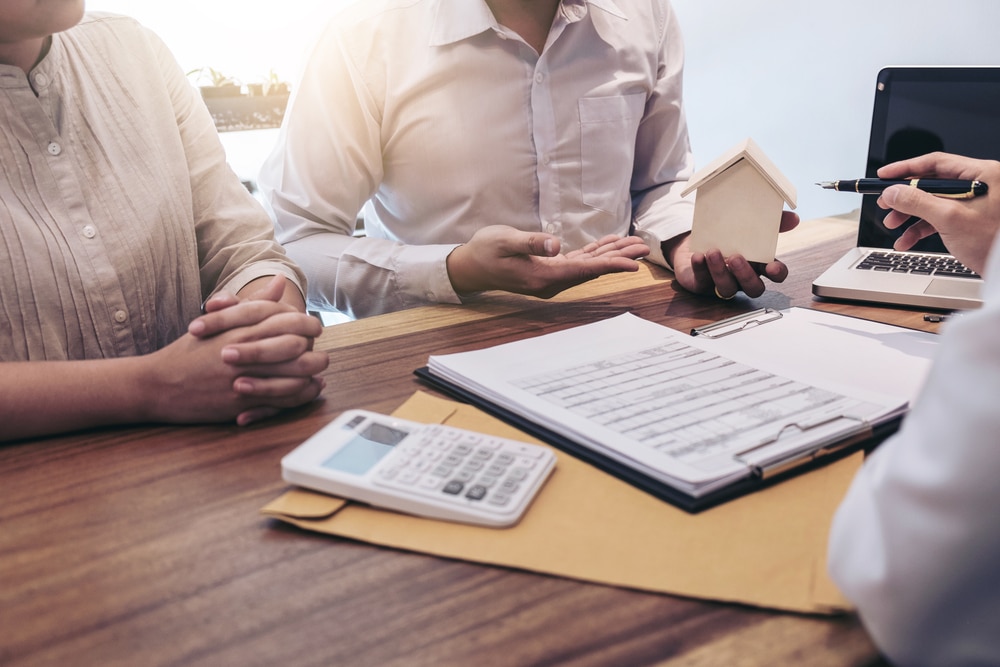 The condo buying process involves many steps. Securing financing is probably the most important one. Aspiring homeowners often seek pre-approval or pre-qualification for their home loans to begin their home-buying journey. Unfortunately, these two terms are often misused interchangeably, even though the two concepts are vastly different.
If you're looking to buy the condo of your dreams and want to get on the right start, this article will explain the difference between getting pre-approved for a loan versus being pre-qualified.
What is Home Loan Pre-qualification?
Home loan pre-qualification determines the amount a potential borrower can afford based on their financial information. Pre-qualification presents an excellent opportunity to identify different mortgage options, helping you choose the right type that aligns with your goals and needs.
The rough figure you obtain during the pre-qualification process is not definitive. However, this process is typically the first step in the home-buying journey, giving you a better sense of your budget capabilities and limitations. It also accelerates the buying process when you're ready to make an offer. Simply put, pre-qualification is necessary for the next step: getting pre-approved for a home loan. 
What is Home Loan Pre-approval?
Home loan pre-approval is the initial examination of how much money you can borrow from a lender to pay for a house and its interest rate. Pre-approval also entails that the lender has agreed, in principle, to lend you a certain amount of money to go toward your condo-buying project.
As with pre-qualification, it would be best to remember that pre-approval is not the final amount that will correspond to your actual loan. 
Actively seeking home loan pre-approval is a clear indicator for the property seller that you're serious about buying the condo and eligible to complete the transaction. 
The Differences Between Getting Pre-qualified and Pre-approved for a Home Loan
Here's a summary of how pre-qualification and pre-approval differ in various aspects of home buying. 
Requirements
The home loan pre-qualification only requires you to provide basic financial information like assets, debt, and income. The lender will then review the data, and you will be able to get an estimate of your creditworthiness.
For the home loan pre-approval process, lenders will need you to accomplish an official mortgage application and provide BIR Form 2316, a summary of assets, proof of income, and employment verification, among other essential documentation. Additionally, if you already own real estate, you will need to provide a copy of your mortgage statement.
Credit checks
There are also substantial differences in the leniency of credit checks between pre-qualification and pre-approval. Pre-qualifications don't typically require a credit check. However, if a lender does choose to conduct a credit check, it will only be a soft inquiry, which doesn't necessarily impact your credit score.
Meanwhile, pre-approval requires an extensive credit check that involves a hard credit inquiry or a comprehensive review of your credit reports as part of the loan application process. 
Turnaround time
Pre-qualification is much faster; you can accomplish it for free in person, by phone, or online. The usual turnaround time for a pre-qualification estimate can be several minutes to an hour. If you're looking to secure a pre-qualification letter, it may take one to three days. 
In contrast, home loan pre-approvals can take longer, ranging from 7 to 10 business days, depending on the lender. A pre-approval letter is typically valid for 60 to 90 days.
Accuracy
Since the home loan pre-qualification process involves less rigorous assessments and self-reported information, credit offers are typically less specific or accurate. As such, the loan figure can still change during thorough background checks. Although, they can be a good benchmark when filtering potential properties to choose from.
As for pre-approval, you will undergo an extensive financial background check from prospective lenders or financial institutions. If they deem you eligible for a loan, they will give you a more detailed and precise figure. From there, you can make purchasing decisions accordingly.
Importance
One of the most significant advantages of seeking pre-approval, as opposed to pre-qualification, is it can increase your negotiating power. A pre-approval letter shows a lender you're a responsible loan applicant, giving you an advantage over other buyers in negotiating offers. Unfortunately, a pre-qualification letter cannot be used for the same purpose and is a non-factor in negotiations.
Once both the buyer and the seller have satisfied the stipulations indicated in the Contract to Sell, the bank or financial institution will endorse a Letter of Guarantee (LOG) to the developer to signify that the buyer's loan has been approved. A real estate agent will act as a liaison between the seller and the buyer during this transaction to ensure that the process will go smoothly.
The Suitable Option
Knowing the difference between home loan pre-qualification and pre-approval can help you navigate your condo-buying experience more easily and confidently.
Once you're ready to put your name on a condo for sale in the Philippines, Federal Land has your back. Serving Filipino consumers for half a century, Federal Land offers well-built and thoughtfully designed RFO and pre-selling condominiums in prime spots with high investment potential.
Contact them today to start your home-buying journey!