June 25, 2023
How to Invest in a Condo: A Guide for First-Time Investors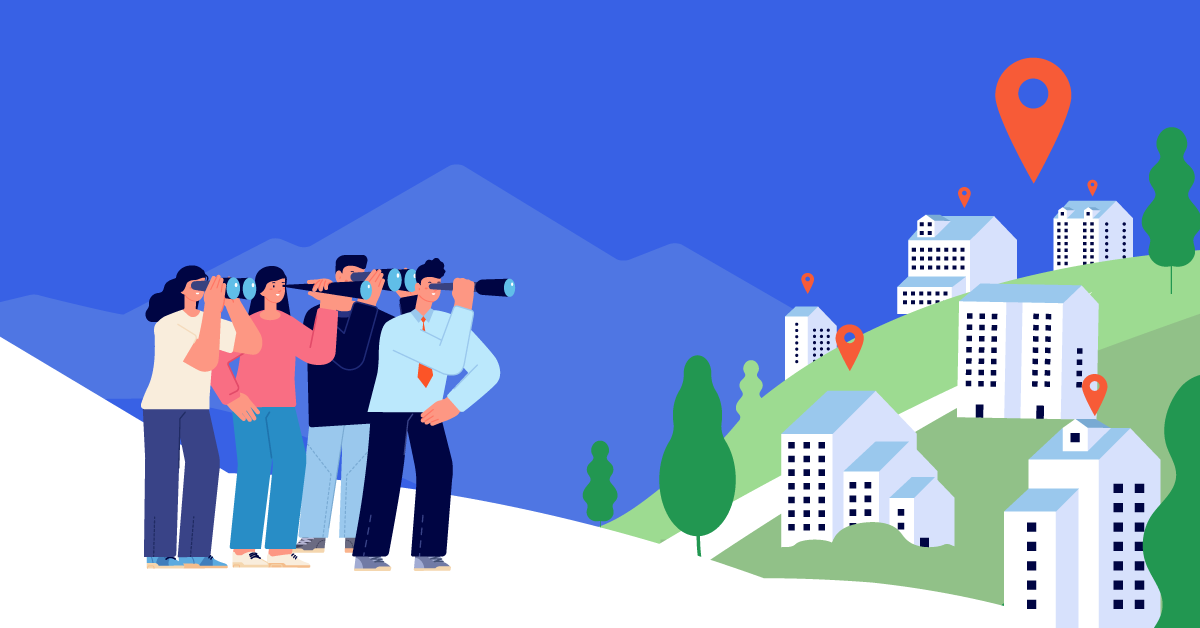 Many investors see real estate as a smart financial tool for many reasons. Property values appreciate over time, providing potential for long-term capital. Real estate also offers a steady income stream through rental yields, making it an attractive investment for passive income.

If you plan to invest in real estate for the first time, one good asset to start with is a condo unit. A condo unit requires low maintenance and a smaller budget. Additionally, condos often come with amenities like gyms, pools, and community spaces, increasing their resale value and making them more attractive to renters. 
Check the visual guide below to learn how to invest in a condo as your first investment asset.

5 Benefits of Investing in a Condo
Entering the real estate market can be overwhelming, especially if you're a first-time investor. To help you get started, consider these benefits of investing in a condo unit.

1. Low price point

When comparing a condo versus a house, you'll learn the former often has a lower price. This lower price point makes condos attractive for real estate investment, even on a limited budget. The affordability of a condo also helps increase your profit, depending on your investment strategy.

2. Minimal maintenance
As a property owner, you can enjoy the low-maintenance lifestyle of owning a condo. You only need to pay monthly association dues to the condo corporation, which will use them to cover minor repairs, repainting, landscaping, pest control, security, and community fees. It's an excellent benefit ensuring your property can hold or even increase its value over time.

3. Amenities

Condos typically have various facilities accessible to unit owners like yourself. These shared amenities include swimming pools, kids' playgrounds, game rooms, fitness gyms, function rooms, business centers, and retail podiums to cater to different needs and lifestyles. The convenience of these amenities and security features nearby can encourage long-term rentals.

For instance, Federal Land's property management arm, Federal Property Management Corp., has various safety and evacuation procedures in case of earthquakes, fires, typhoons, mass incidents, and other natural calamities. These protocols ensure you or your tenants remain safe and protect Federal Land properties from external threats and natural causes.

4. Cash flow

When done right, your condo investment lets you enjoy a favorable rent-to-purchase price ratio. Let's say your unit is near business districts and universities; you can charge higher rental rates despite a relatively lower purchase price because of the prime location. 
The amenities and features of the condo building also help drive up your price. For example, you can justify a high rental or purchase price by including a parking space in the contract.
5. Value appreciation

A condo's value consistently appreciates due to various factors. First is location—condos in prime areas with access to essential services, transportation, and entertainment have a higher demand. Those with well-maintained amenities also appreciate more than older, outdated condos.

Another factor that can influence a condo's appreciation is the overall state of the real estate market. When the real estate market is performing well, the value of condos is likely to increase. Economic growth and low-interest rates can also stimulate the demand for condos, leading to price appreciation.
Furthermore, the developer's reputation can also impact the appreciation of a condo. A condo built with high-quality materials and finishes is more likely to appreciate compared to a unit built by a lesser-known developer.
7 Factors to Consider in Condo Investing

Investing in a condo requires careful consideration of several factors that may affect your investment in the long run. Naturally, you shouldn't pour your money into something you're unfamiliar with. Below are some things you should note before making a major investment decision.
1. Location

A condo's proximity to amenities, green spaces, business and school districts, and good neighborhoods can significantly affect its value. For instance, you may have difficulty renting your unit to expats and working professionals if your condo is far from business districts and major thoroughfares.

You may also find it challenging to cater to young families if your condo lacks access to convenience stores, public transportation terminals, hospitals, and schools or if it's in a small neighborhood.
Luckily, Federal Land has developments in major cities, providing convenient access to key neighborhood essentials, such as hospitals, schools and universities, dining and entertainment options, and even green spaces. The strategic locations of Federal Land projects make them attractive to property buyers and renters.

2. Target market

Thinking more like an entrepreneur than a condo owner would be best. Identify your target market to choose and modify your condo unit more efficiently.

For instance, if you want to accommodate independent professionals or expats, you can purchase a condo unit in well-known business districts like Ortigas or Makati. Alternatively, you can invest in condos in Quezon City or San Juan if you plan to cater to families.

Understanding your target market's needs at the onset allows you to strategize your investment and gain higher returns. Check out Federal Land's projects that cater to different lifestyle and space needs. You can find a unit suitable for solo dwellers, couples, or starting families, depending on which market you want to target.

3. Investment purpose
You can use your condo for many investment opportunities. For instance, you can buy and lease your unit to gain a regular income and achieve long-term value appreciation. You'll be a landlord who manages tenants, repairs, and other maintenance work.

Another option is buying and selling your unit, which you can do in two ways. First, buying and selling for the short term can help you generate small to medium profits. You can buy the unit while under construction and sell it immediately upon completion. This strategy works best with pre-selling condo units.

Meanwhile, buying and selling in the long term allows you to generate immense value appreciation over time. This strategy entails holding on to the property for years and selling it once the price increases to complement your long-term financial goals, such as retirement. 
If you want to maximize the ROI of your condo, consider Federal Land units. Many Federal Land developments are located in business districts and come equipped with amenities like gyms, swimming pools, and business centers, among others. These features give Federal Land units high investment potential and resale values.
4. Overhead costs
Once you've decided on the factors above, it's time to determine your investment budget. Aside from the purchase cost of the condo unit, you should also consider the cost of possible renovations, furniture, and rental income. After considering everything, determine a reasonable investment budget to increase your chances of obtaining a higher return on investment.

5. Real estate market trends

Like other investment types, purchasing real estate at a low price and selling it at a high price can be advantageous for you as an investor. However, you should still check real estate market trends before deciding.

Some factors you must focus on include standard condo prices, construction, mortgage rates, foreclosures, and economic conditions. 
The good thing about real estate investments is that they perform relatively well compared to other assets, especially during recessions. Real estate provides a strong hedge against inflation because it appreciates, unlike stocks, bonds, and other securities that are likely to depreciate during economic downturns.

6. Loan terms

If you plan to invest in a condo through a loan, list lenders and narrow your options based on their loan terms. As a first-time investor, you'd want the lowest monthly amortization rate or installment payments possible. Remember that the longer the repayment period and the lower the interest rate, the lower the amortization payment you'll make each month to pay off the loan.

You can also opt for a monthly rental that's at least equal to or higher than your monthly amortization so you can still take home some income.

7. Return on investment
All investors naturally want to get high returns. Consider your prospective condo's expected return on investment (ROI). Think about the profits you'll make when you rent it out and the additional value you'll get when you renovate your unit and sell it in the future. You should also consider how much ROI your condo can generate based on its location's selling price and rental rate.

Then, keep your investment outlays low to achieve higher returns. Consider buying a preowned condo unit in a prime location where you can negotiate a lower purchase price to help you generate a higher ROI than a brand-new condo unit. 
Tips for Choosing a Condo Investment 
Investing in a condo can be an exciting but risky experience. Before pouring your money into a unit, follow the condo investment tips below to set your expectations and avoid massive losses in the future.

1. Opt for a ready-for-occupancy property

Consider investing in a ready-for-occupancy unit to take advantage of shorter waiting times and generate income as soon as you possess it. You can also renovate and upgrade it to increase its resale value in the future.

The only downside is that you may have to pay higher for an RFO property. If the purchase price is a concern for you, consider investing in pre-selling condos instead. Pre-selling condo units offer much lower introductory prices but longer turnover times, which can be favorable if you're eyeing a long-term buy-and-sell investment strategy.
Federal Land's RFO units in major cities such as One Wilson Square in San Juan City, The Capital Towers in Quezon City, and Four Season Riviera in Binondo, Manila are available in flexible payment options and lease-to-own schemes to assist buyers looking for an easier way to deal with amortization.
2. Have financial leverage

When investing in a condo, financial leverage lets you borrow capital to buy the property rather than paying for it outright with cash. Then, you can manage and upgrade your condo with less out-of-pocket money while potentially increasing your investment returns.

Financial leverage can also help you acquire property with a clean title. Your bank can help verify ownership history, including a secondhand condo unit.

3. Buy near schools or central business districts
Condos near schools and business districts can generate higher demand for rental units, higher rental income potential, and potentially faster appreciation of property values.

Such locations tend to be more convenient for students or working professionals, making it easier for them to commute to their respective schools or workplaces. Being close to these areas can also make it more appealing for potential buyers, increasing your condo's lucrativeness in the long run.

4. Identify hot real estate markets

A major part of investing in and managing a condo unit is staying up to date with evolving market trends. The future of real estate may be unpredictable, but one thing you can do for certain is invest in areas with strong job growth as they attract more people and increase demand for housing.

Additionally, research upcoming infrastructure projects that can increase property values in a particular area. Monitor property prices in different regions to identify which ones are appreciating faster. Recession-proof investing can help you survive in the constantly changing real estate market.

5. Have a long-term investment plan

Investing in a condo can give you high returns when done right. As such, treat it like a business asset you must grow and commit to in the long run.

First, set specific, measurable, attainable, realistic, and time-bounded (SMART) goals to set your priorities straight. For instance, instead of simply aiming to make money from your condo investment, set a measurable goal like "generate a total of ₱100,000 monthly rental income in the first year."

On the other hand, if you're saving for retirement, invest in a condo with a long-term rental income potential rather than short-term gains.
Invest in the Right Condo
Securing your first investment can be an exciting but daunting experience. Naturally, you'd want to put your eggs into the right basket to grow wealth and motivate you to make other smart investments. As such, consider investing in a condo unit to gain high returns and avoid massive losses. Use the pointers above to make well-informed decisions with long-term benefits.
If you're looking for a real estate company in the Philippines to invest in, look no further than Federal Land. They offer well-built and thoughtfully designed RFO and pre-selling condominiums in prime spots with high investment potential in the Philippines.
Contact us today to learn more about their properties and make a wise condo investment in the Philippines.