July 1, 2022
A Quick Guide to 10 Interior Design Styles for Condos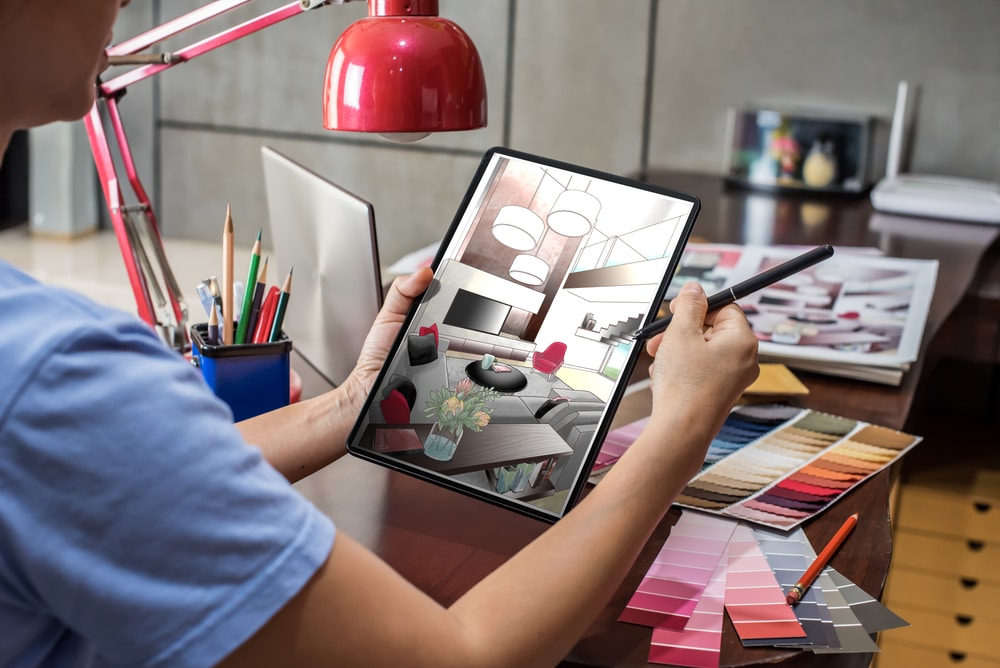 A newly bought condo for sale in the Philippines comes in bare, so you'd need to design the space to make it feel homey and your own. This is easily the most exciting part of the condo-buying journey. Aside from being an outlet to showcase your personality, you and your guests can feel more comfortable in a space you planned yourself.
The first step in decorating your condo is determining the design style. There are tons of interior design styles to choose from, whether you're one for hanging eclectic artworks or keeping all things monochrome.
When you know the style you love, it's easier to communicate with your interior designer and create a space that can make you feel inspired. Learn more about condos' top interior design styles to determine which theme suits your taste the most and which items to get for your home, from furniture pieces to lighting fixtures.
10 Interior Design Styles for Condos You Must Know
1. Minimalist
People often relate minimalism to the feel of clean elegance. It's a design style that brings together functionality, comfort, and simplicity. In minimalism, less is more. Hence, there are a lot of empty spaces with this style.
The usual color palette in minimalism is neutral colors. You can still use primary colors but as accents. Along with functionality, storage is important. To keep the uncomplicated forms and simple finishes, it's best when furniture pieces double as hidden storage. 
2. Industrial
This design style pays homage to the turn-of-the-century industrial era. It showcases exposed steel, distressed wooden elements, bare brick walls, and copper-tone accents.
If you want mature decor, this is the style to go for. "Soft" and "intimate" are off the table with industrial design. In its usual aspects, this style is associated with the masculine aesthetic. You can add cozy textiles, oversized artworks, and antique accent pieces to spice up the imposing backdrop and make the space homier and feel less like a warehouse. 
Is the 1920s your favorite style era? If yes, art deco is the design style you're looking for. The roaring twenties were chic, opulent, sleek, and glamorous not only in fashion but in interior design, too.
With this style, oversized furniture is the trend. However, when working with a small condo unit, you'd want to make the space look bigger. Alternatively, you can just incorporate gold, black, and white colors and furniture pieces with metal elements into your home. 
4. Japanese
Sometimes referred to as Asian Zen, Japanese design style is earthy and minimalist. Like contemporary interior design, it highlights organic shapes with white spaces. While the decor is mostly natural, there can be pops of color in throw pillows and cultural pieces.
Federal Land has properties inspired by Japan, making it easier for you to incorporate this design. Combining Japanese ingenuity and the Filipino sense of community, The Seasons Residences in BGC can elevate your standards of functionality and comfort. Meanwhile, The Grand Midori Ortigas is a two-tower Zen sanctuary that features Japanese gardens and minimalist interior design. 
5. Classical
The roots of classical interior design come from Roman and Greek civilizations. Columns were prominent during the renaissance period. While something similar isn't probably the best for a condo unit, you can incorporate other classical elements like busts, laurel wreaths, and urns instead. Your window treatments and upholstery can also be made of textiles like linen, silk, and velvet. 
6. Bohemian
The bohemian design style encapsulates the carefree spirit of the avant-garde lifestyle. It's filled with vibrant colors and rich patterns layered in tapestries, throws, rugs, and pillows. When you walk into a bohemian space, you feel like you're getting immersed in another culture. There can be trinkets displayed from travels, making your condo feel nomadic. 
7. Coastal
Coastal design decor gives off a positive and warm atmosphere with its beach house spirit. It plays with a lot of neutrals, especially beige, to mimic the color of sand. One of the popular ways to incorporate this style is by adding light sheer fabric for curtains and pops of blue to resemble the waves and skies. 
8. Mid-century modern
Mid-century modern is characterized by natural shapes, refined lines, and minimalist silhouettes. Wood is a heavily used element in mid-century modern design, and so are colors like avocado, mustard yellow, and chartreuse. This contemporary design era produced iconic pieces such as the wishbone chair, the Eames lounger, and the egg chair.  
9. Scandinavian
Scandinavian interior design is often associated with minimalist design due to its organic, light, and airy nature. It usually features cozy textiles, white walls, playful accent colors, clean lines, and large mirrors. It diverges from minimalism in the way it treats furniture. Minimalism tries to—well, minimize—the amount of clutter in a room, while the Scandinavian style balances functionality and space, 
10. Rustic
Rustic interior design is a combination of industrial and farmhouse styles, emphasizing leather, raw wood, and weathered finishes. If you want to elevate this style, you can add a sophisticated industrial pendant light. A few other touches you can put for a cozy feeling are fabrics like sheepskin and cowhides. 
Switch Up Your Interior Design Style
Not all kinds of interior design styles are the same. Now, you know how they differ and how you can incorporate these design aesthetics into your condo. Interior design has no limits, so don't shy away from bridging different styles.
Approach your design from different angles and explore properties that offer styles in line with your vision. Federal Land  designs units with efficient space planning in mind, which means that the unit cuts allow for more freedom to do more design arrangements in your home. They are also well-built and thoughtfully-designed RFO and pre-selling condominiums in prime spots with high investment potential in the Philippines. Reach out to our knowledgeable real estate professionals to find properties that suit your preferences.