February 24, 2022
7 Important Questions to Ask Your Condo Interior Designer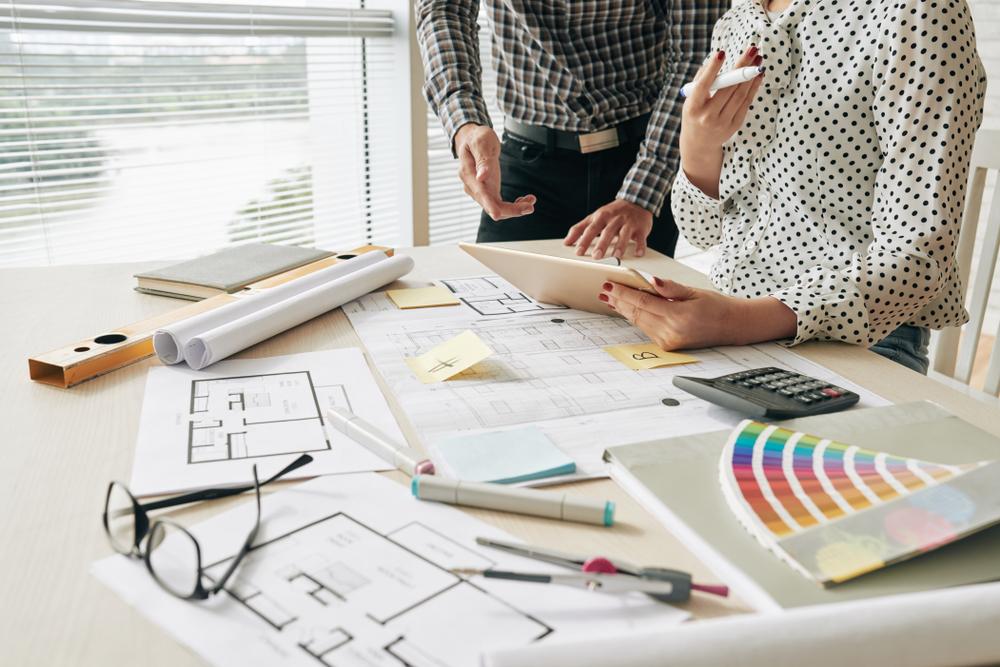 Picking out a color palette, going furniture shopping, and browsing through home magazines. Ah, the joys of designing your condo! Indeed, customizing your unit is, arguably, one of the most exciting parts of the condo-buying process. To make your dream home a reality, an interior designer might be able to help.
 Hiring the right interior designer may be a crucial step to bringing your vision to life. The process of choosing one is very similar to dating. You have to assess if you are on the same page and have the same tastes. Eventually, you will form a partnership or commitment with your designer and will have to work well together.
7 Important Questions to Ask Your Condo Interior Designer
How do you know precisely if your designer is the right match? Pose these seven questions to your interior designer to determine their fit for the job.
Can you describe to me your design aesthetic?
One of the first things you should ask a prospective interior designer is their overall aesthetic. Is it minimalist, rustic, chic, or modern? Interior design firms vary in their specialty, so you should ask them about their design aesthetic early on.
Asking them questions about their previous projects and observing their similarities with your vision can help determine if your designer can complete the project accordingly.
Additionally, checking how they take input from their clients and evaluate a project will help you see if their objectives and priorities fit yours. The goal is to work with a designer that prioritizes what you consider non-negotiable in a home.
Can you show me a portfolio of your past projects?
The best way to gauge if their performance is up to your standards is to ask for a portfolio of their past projects so that you can check their quality of work. It would be best if they specialized in designing and maximizing small spaces like condo units.
Moreover, looking for testimonies and reviews from their past clients can help you get a bigger picture of the work done by your designer. You should look around for reviews online or ask around your circle if they can vouch for your designer's quality track record.
How much will you charge for this project?
Interior designers charge differently. While some charge on a per-hour basis, others receive a fixed fee per project or account charging a percentage of a project's cost.
If you are hands-on with the design of your space and are more likely to communicate with your designer consistently, a flat rate might be ideal. On the other hand, the hourly rate is reasonable if you work better with fewer meetings.
Suppose you have a big project that requires plenty of installations, procurements, and revisions, designers that charge on percentage is ideal. You must also consider the other fees associated with designing a condo interior, like procuring materials, shipping fees, and labor. Are they already included in the budget?
What items do you prioritize in the budget?
When setting a budget, you must have realistic expectations. If the cost exceeds your allocated amount, an interior designer might have affordable solutions to work with what you already have.
Similarly, knowing your non-negotiables in a space can help you align with your designer's priorities. For instance, if you want to keep your home organized, large storage space might be essential for you.
Talking about these must-haves beforehand can make a difference in preventing unnecessary conflicts. It gives you an idea of a designer's intuition and whether their style can fit your requirements.
Getting quotations from different designers and asking them for a detailed list of inclusions can help you decide which option suits your needs best.
Who will handle the procurement and purchasing?
Every designer manages their projects differently, and it's crucial to understand their design process while planning for your unit. Your designer can suggest accessories, furnishings, floor plans, and finishes that work well with your space. Then again, it is up to you to give the final approval on any purchases. This gives you direct budgeting control.
On the other hand, if you fully trust your designer and would rather see the output at the end of the design process, you can let them handle all the procurement. It all depends on you!
What happens if I don't like your design?
Before signing on the dotted line, you and your designer should agree on design revisions. How many revisions are allowed? Can you make small changes to the design? There should be a structure of mediation and reconciliation at the outset to avoid your relationship from souring.
How long will the project take?
Ensure that your interior designer can work within your timeline. Inform them when you want the project to start and when it needs to be completed. Likewise, asking them if they have other ongoing projects or what they would do to finish everything within your time frame can help you weigh their ability to deliver on time.
Wrapping Up
Hiring an interior designer can help you achieve your ideal home. The best designer is someone who can guarantee your non-negotiables in a unit and manage your area exactly the way you want. So, keep in mind these questions before committing to a contract.
Federal Land offers living spaces designed with efficient space planning for an even more comfortable space. That means our unit cuts and layouts are not too cramped. You can maximize your space, have leeway to design, and have the perfect artistic expression canvas.
We have a wide array of high-quality condos for sale located in prime spots with high investment potential in the Philippines. Our knowledgeable real estate professionals can help you in your home buying journey. Learn more about our offerings now!