May 25, 2022
6 Qualities to Look for in a Real Estate Developer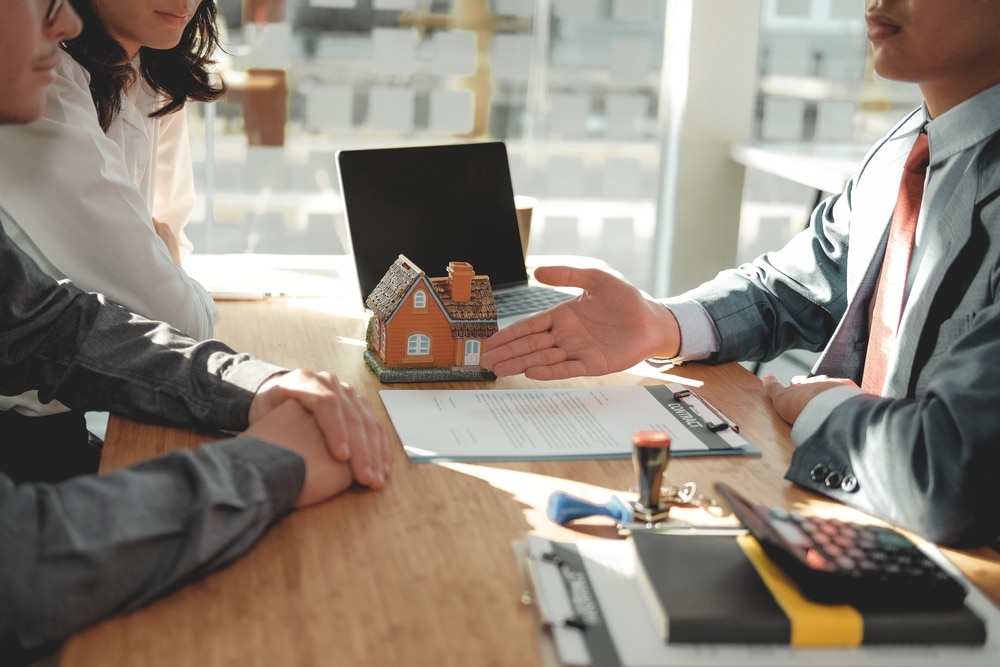 Buying a property is one of the most memorable and biggest life milestones. However, it can also be among the most complicated tasks, especially if you're a first-time homebuyer. Because of this, you want to work with a real estate developer that is reputable, trustworthy, and has an impressive track record.
Working with a reliable developer that lives up to your expectations can reduce your headaches and land you the property that you and your family's present and future generations can enjoy.
6 Qualities to Look for in a Real Estate Developer
Here are the qualities of an ideal property developer.
1. An impressive industry track record
Owning a residential property that will serve as your home or investment is a lifelong commitment. That's why it's best to put your hard-earned money into a tried and tested real estate company. Real estate investment has its ups and downs, making working with a developer who has weathered all of these while producing quality projects worthwhile.
Buying a condo from trusted developers like Federal Land can put you at ease because you know you're in good company. Marking its 50th year in the industry, Federal Land has been creating innovative and well-built properties such as the iconic GT Tower International, The Grand Midori Makati, Grand Hyatt Manila, and more.  From retail hubs, office skyscrapers, world-class hotels to residential homes, Federal Land, real estate philippines company is committed to building developments that create a positive impact for generations.
2. Adherence to the highest quality standards
In the Philippines, natural disasters like earthquakes and typhoons occur every now and then. As such, the condo unit that shelters you and your family must withstand natural disasters to ensure your household's safety.
Reliable developers have a proven track record of putting the well-being of their residents in mind as they design and construct each property. They do not compromise the condo units' materials and structural integrity as they make safety and security a top priority. This way, they can also cultivate trust and build credibility in the real estate industry.
3. A penchant for producing innovative designs
A condo unit's layout and design can be a deal-breaker for buyers. Condos may have smaller spaces than other real estate properties, so buyers may have difficulty visualizing life in that unit. A good real estate developer utilizes efficient space planning to create a living space that can comfortably accommodate families or individuals with different lifestyles and life stages.
Apart from the efficient use of space, sustainability and environment-friendly designs have become popular now more than ever. Recognizing the effects of climate change on condo owners' day-to-day, a good real estate developer builds for the future and makes sure that the design, materials, and amenities cater to a sustainable future.
4. A trusted partner in the industry
Another factor to consider when looking for a property developer is their accolades. A trusted firm leads the industry to greater heights, allowing its peers to recognize its ability to deliver good-quality properties.
For example, Federal Land's qualifications have enabled it to forge strategic partnerships with global leaders in the industry, such as the Hyatt Hotels, Nomura Real Estate Development Group, Mitsukoshi Isetan Holdings, Foster + Partners, Tange Associates, Marco Polo Hotels, Orix Corporation of Japan, and several other renowned firms.
These partnerships serve as a testimony to Federal Land's commitment to developing well-built and innovative properties that suit even the most discerning buyers. In particular, Grand Central Park is a master-planned community poised to elevate contemporary city living to world-class standards with its exclusive condominium residences, world-class shopping experience with Mitsukoshi, and dining offerings from five-star hotel Grand Hyatt Manila.
5. Transparency and accountability
Being transparent with what the property has to offer is vital. For buyers, it's reassuring that developers can openly discuss their project plans and be on time with the delivery.

If you're in the real estate market, you can ask questions before buying a condo unit to ensure you're making a well-informed decision regarding your purchase—a major one at that.
Trusted property developers are clear about property costs and do not charge hidden fees. They also have reliable real estate experts you can consult to help you avoid condo-buying mistakes.
6. High regard for your well-being
A customer-centric approach to property development is another green flag you should look for in a real estate developer. Nothing represents that better than greeneries and open spaces. The best property developers, such as Federal Land, emphasize the importance of having open spaces for you and your loved ones to relax and unwind.
For example, the Metro Park project boasts a master-planned community with an open park that makes for a healthy lifestyle. The residences have numerous amenities that cater to the health and wellness of its residents for an improved quality of life. 
Know You're in Great Company
Homebuying is one of the most significant decisions you'll ever make for yourself and your family. As such, you must work with a reputable real estate developer who puts your needs on top of everything else. Researching the developer's background, such as partnerships they've made, previous projects handled, and accolades received, can help you choose the best developer in the land.
If you're looking for well-built and quality condos for sale in the Philippines, Federal Land offers ready-for-occupancy condominiums located in prime spots with high investment potential. Our real estate professionals can help you navigate the homebuying journey with ease.