August 2, 2022
Real Estate Diversification: 5 Rules of Thumb to Keep in Mind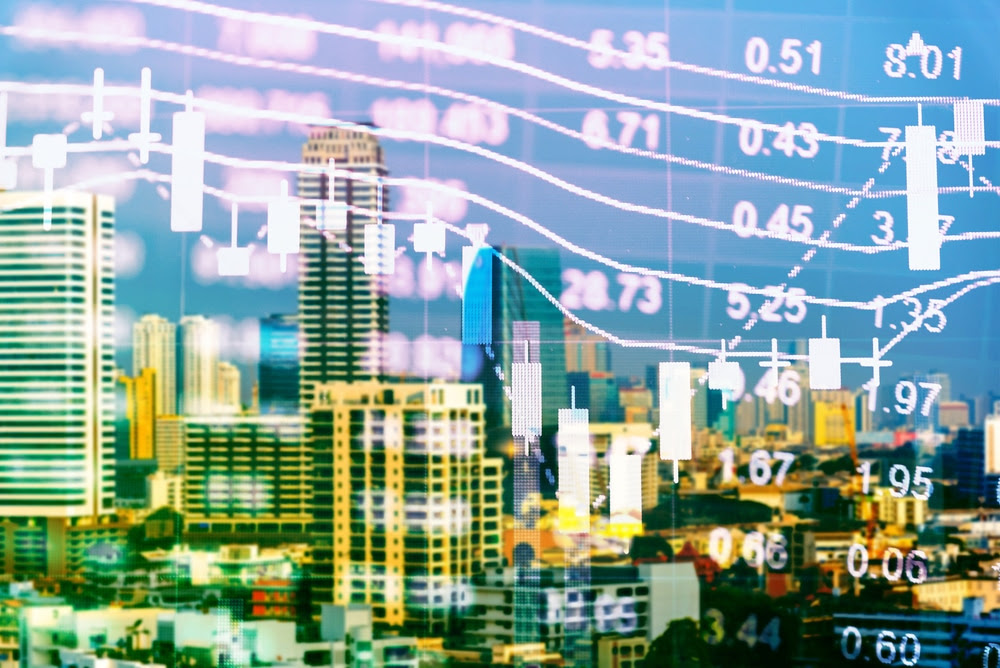 One of the many aphorisms that personal finance gurus consistently preach is diversification. They say proper diversification is the key to keeping your hard-earned investments safe from market volatility. 
They aren't wrong. 
Diversification can apply to many other types of investments, including real estate.  While many agree real estate is a good investment, it's not entirely risk-free. Real estate diversification is crucial if you truly want to manage the risk of your assets.
What is Real Estate Diversification?
In essence, real estate diversification is about managing how much risk you expose yourself to. It's similar to spreading your investments across a range of stock options; if one stock plummets unexpectedly, you still have other assets to earn from.
A diverse portfolio of real estate investments—which contains multiple property types and classes in various locations, for instance—helps hedge your bets against unexpected scenarios. 
Why Should You Diversify Your Real Estate Portfolio?
With how many households lost income during the pandemic, finding financial stability is more important than ever. By diversifying the properties you invest in, you will insulate yourself from uncertainties and avoid having your portfolio knocked down in a single blow. 
Here's an example that can illustrate the benefit of real estate diversification,
Suppose you invest in an attractive house for P8,000,000. If a typhoon strikes and the property gets flooded, its value can decrease sharply. You'll have to spend for repairs, and some homeowners initially interested in renting it may no longer want to live in a flood-prone property. 
If that were your only real estate investment, it could be a significant hit to your finances. But if you're still earning income from your other properties, this might not be too large of a loss for you. This is why having a diverse portfolio helps you manage risks. 
5 Ways to Diversify Your Real Estate Portfolio
 Here are five ways you can diversify to protect your real estate assets. 
Diversify by property type
One thing that makes real estate such a unique and exciting investment is the broad spectrum of property types you could invest in. These property types—residential, commercial, and industrial—serve different markets; hence, if one goes down, you still have other markets to fall back to.
You can expect a different return on your investment from a residential property, such as the branded residences Marco Polo Residences, than from a commercial or industrial property, such as a commercial space in Met Live in Pasay City. 
Federal Land has an expansive range of homes, offices, retail spaces, and hospitality projects that helps conveniently diversify your real estate portfolio.
Diversify by assets class
Beyond investing in multiple property types, you can also invest in different property classes. This means investing in properties ranging from modest to luxurious. For instance, there are apartments, condominiums, and homes under residential properties. 
Each property class appeals to different markets. Here are a few examples:
Luxury –

Luxury properties are catered to affluent individuals looking for a

condo unit for sale in the Philippines

. These properties, such as the

Grand Hyatt Manila Residences

, are the most desirable due to their generous living spaces, curated amenities, and exclusive privileges.

Upscale –

The high-end market caters to those who want more refined experiences from their properties.

The Grand Midori Ortigas

, designed by world-renowned Tange Associates, features modern Japanese sensibilities that exhibit the height of Zen living. 

Mid-income –

Mid-income properties usually cater to young urban professionals or those who have an established career. Properties such as the

Quantum Residences

are great as it is close to the action of the CBD while also having a variety of amenities to boot.

Affordable –

Affordable properties usually mean undeveloped lots, low-rise or single detached homes, but they can also mean residential condominiums that do not have the same level of amenities as more premium developments. They are practical and make for great starter homes. 
Investing in multiple property classes can help you capture a wider variety of potential buyers than just investing in a single class.
Diversify by location
A familiar aphorism regarding real estate is that it's all about "location, location, location." Where your property lies generally dictates how valuable it is or will be.
Do keep in mind that no matter how desirable the location is, you should not put all of your eggs into one basket. If something drastic happens to that location, like an increase in crime rate, natural disaster, or economic downturn, it can wipe your portfolio out in one fell swoop.
For example, while the bustling Bonifacio Global City is one of the most sought-after locations in the region, you should also consider investing in new developments in Pasay, Marikina or Manila to keep your investments geographically apart.
Diversify by strategy
Diversification in real estate isn't only about what property to invest in and where it is, but how you handle the assets. These can be either buying and selling, renting, or renting-to-own.
While you're earning from rent on one property, you can buy another at a lower cost, renovate it, then sell it at a higher price. Alternatively, you can invest in a property and hold onto it so your children may inherit it. Applying different strategies to various properties, even in the same location, can help diversify your portfolio.
Consider investing in REITs
REITs are different—whereas other real estate investments require owning and often managing the physical property, Real Estate Investment Trusts combine the returns of a real estate portfolio with the investing style of mutual funds. This means that REITs are bought, sold, and traded through brokers.
Adding them to your real estate portfolio can help you conveniently diversify, given that it's similar to mutual funds, and generate passive income since there's no physical property to maintain. 
Stability in Diversity 
Building a diverse real estate portfolio is necessary to find financial stability against uncertainties. You have many options when it comes to real estate diversification: either by investing based on asset types, classes, locations, or REITs or changing up your strategy. 
When diversifying your portfolio, consider investing in Federal Land properties.  For 50 years, Federal Land continues to develop innovative and  well-built RFO and pre-selling condominiums in prime locations with high investment potential in the Philippines. Apart from high-rise properties, Federal Land is also committed to developing commercial and retail spaces, modern office buildings, world-class hotels, and integrated communities. 
Contact Federal Land today to get started on your homebuying journey.