February 23, 2022
A Glossary of Real Estate Terms Every Investor Should Know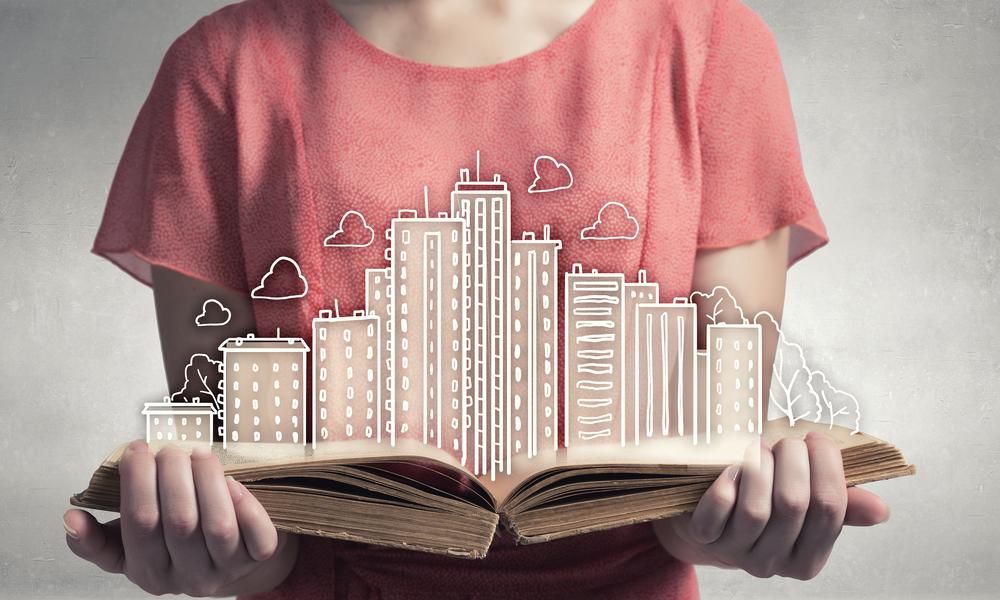 Real estate is perennially one of the best investment vehicles to get into because of its stability and income potential. However, there are some things you have to understand before deep-diving into real estate property investing. As a rookie, it's in your best interests to familiarize yourself with the terms and concepts commonly used in the industry to guide you in your investment decisions.
You'll likely encounter several real estate terms and definitions, so you may want to keep a list of industry-specific words and phrases as you explore your investment opportunities. Bookmark this glossary of real estate terms you need to know to be a well-informed investor.
A Glossary of Real Estate Investing Terms
A
Agents are professionals authorized to represent sellers or buyers in real estate transactions. This position is the usual starting point in real estate careers. A real estate agent must work under a licensed broker.
Agents may work with buyers, accompanying them to house visits and helping prepare offer letters. Meanwhile, listing agents manage open houses for sellers. You should work with a knowledgeable real estate agent whether you're buying or investing in real estate.
Amenities are facilities and other features that condominium developers offer to residents, including gyms, pools, parks, and other common areas. Additional features such as 24/7 security and maintenance for common areas are also included.
Amenities differ from one condominium to another. High-end condominiums usually provide more and better amenities.
Amortization is an arrangement of repaying a loan used to purchase a property. Amortization includes both the principal amount of the loan and its corresponding interest. During the amortization period, the amount of interest you pay decreases with every payment of the principal.
An amortization schedule lets you see how much principal and interest you'll pay, as well as the remaining balance, over a specific period.
This refers to an increase in an asset's value over time. Several reasons can make this happen: high demand or low supply of properties, inflation, property upgrades, new infrastructure developments in the area, or fluctuating interest rates.
For example, your condo unit's value may increase if malls, schools, and other prime developments are constructed nearby. This can be an advantage should you decide to sell your property.
B
Brokers are licensed professionals who can work independently and intermediary between a real estate seller and a buyer. In real estate firms, agents report to brokers for real estate transactions. Your broker can guide you in real estate investing, such as buying a condo.
C
Cash flow is the amount of money that property owners receive after paying operating expenses such as loan payments, taxes, and property renovations.
The general goal of investing in real estate is to secure a positive cash flow. You can do this by increasing your prices or reducing operating expenses. Condominiums are typically maintained by in-house staff, keeping your maintenance expenses down.
Capital gains are the difference between a property's value and the purchase price, resulting in a positive net amount realized after selling the asset. Capital gains can be short-term or long-term. The former involves holding the asset for one year or less before selling it for profit, while the latter extends to more than a year.
The capital gains for selling your house will depend on how much you bought it and how much you'll sell it. If it ends up with a positive net amount, it's a capital gain. Otherwise, it's a capital loss.
Also known as the cap rate, it is the ratio between the net operating income (NOI) and the price of the property at purchase. Calculating the cap rate before investing in a property is a good idea, as it will tell you if the property is worth pursuing or not. A good capitalization rate to aim for is between 5% and 10%.
These are non-exclusive areas that condo residents can use within the building and surrounding land. These include corridors, lobbies, parks, swimming pools, and the like. These common areas are typically maintained by the condo's maintenance staff.
A condo is a residential property located in a building with separate units owned by different individuals. It can be a low-rise building of up to 3 floors, mid-rise with 5 or 6 stories, or high-rise buildings with more than six stories.
Condominiums can range from entry-level to luxury, with the latter offering a more complete set of amenities than the former.
D
This is a legal document presenting proof that both the seller and the buyer have agreed on the sale or purchase of the property. The deed of absolute sale conveys that all obligations from both sides have been met and property rights are ready for transfer. Once the deed of absolute sale has been signed, all rights to the property will be turned over to the buyer.
This is a well-known practice in investing, characterized by spreading your investments to mitigate the risk across your assets. By diversifying your assets, you can reduce the volatility and balance the rewards and risks of your investment portfolio.
Diversification can be done in many ways: you could buy different types of properties like condominiums, apartments, and commercial spaces. You can also purchase properties in other cities so that a drop in property value in one area will only affect a portion of your investment portfolio.
E
This is the value of your property when you subtract its current market value from the outstanding mortgage loan. Simply put, equity is the difference between your property's original purchase price and its current selling price. Your property's equity can increase as you pay down the mortgage and the property appreciates.
F
This is a property's reasonable price in the open market. It requires that both the seller and the buyer are fully aware of relevant facts regarding the property and are acting on their own free will regarding the sale or purchase of a real estate asset. With that, it must reflect the accurate valuation of the property at any given time.
A good way of knowing a property's fair market value is by having it checked by a certified real estate appraiser. You can also compare the prices of other properties in the area as a benchmark to get your property's fair market value.
This pertains to the legal process that mortgage lenders do to claim and resell the property if the mortgage holder cannot make payments. For example, the bank may repossess your property if you can no longer make your mortgage payments.
Buyers can then purchase these foreclosed properties at discounted rates during auctions and open houses, which is a good strategy to follow if you want to maximize your cap rate.
H
High-rise buildings have 25 or more stories above ground level, typically found in central business districts. However, it may only have 6 to 8 floors in suburban areas. High-end condominiums are usually high-rise as they have more amenities and units to offer.
Homeowner's Association Fees
These are fees that homeowner associations (HOAs) collect from property owners. The fees are used to fund property maintenance, repairs, and such. Most residential properties, such as condominiums, automatically make you a member of the HOA.
I
This is the amount that a borrower pays to the lender on top of the principal amount for the purchase or use of any assets. Its value is usually taken from a percentage of the principal amount.
It can be a fixed rate that remains constant throughout the loan. Variable is another type where rates vary throughout the loan term, which is why it's also called an adjustable rate.
This refers to a payment arrangement where the seller allows the buyer to pay across an extended period instead of paying a lump sum. The buyer can then receive the goods at the beginning of the installment and pay the remaining amount based on a fixed schedule.
These arrangements can be made either in-house or via bank financing. Make sure to shop around for a lender that can best fit your needs.
L
A lease is a legally binding contract between the lessor (property owner) and the lessee (tenant). The lessee can use the property for a specified time with regular payments based on the guidelines set by the lessor. These agreements typically involve leasing properties for periods of up to 12 months or more. Residential leases can be the same for all tenants, while different leases may apply to commercial properties.
A lump sum is money paid in one go. For instance, you may opt to buy a portion of land and pay in full instead of breaking the payment into installments.
Lump-sum payments can give you more savings compared with installments, as there is no need for interest payments. For sellers, this is also beneficial in quickly recovering their capital, which can then be used to develop more projects.
M
This is a legal document containing the terms and conditions of the loan issued to a borrower for the purchase of a property. It is a long-term loan that uses the borrower's property as collateral for the borrowed money.
You can apply for a mortgage with lenders like banks or government financial institutions like Pag-IBIG.
N
It is the amount of return that investors make, with the necessary fees and expenses already taken out. Net returns can determine how well the investor's investment has paid off.
Net Operating Income (NOI)
This measures the profitability of a real estate investment. Here, you subtract the operating expenses from the income generated by the property.
To determine the NOI, estimate the annual income the property makes and then deduct relevant operational costs such as property management fees, utilities, repairs, and the like. Expenses do not include taxes, depreciation, loan payments, or capital expenses.
O
Open houses are events managed by real estate companies to generate interest and invite prospective buyers to look around the property in a casual setting without booking appointments.
With the ongoing pandemic, forward-looking property developers have started to introduce 360 virtual tours to give prospective buyers a peek into their target property at the safety of their homes.
P
This type of income is earned from a business investment that generates regular, recurring income for the investor. In real estate, passive income can be derived by leasing the units to tenants and charging monthly rentals.
A pre-qualification is when banks estimate how much they can lend to borrowers based on an initial assessment of their finances and other relevant information.
To get a more solid assessment of how much money the borrower can put forward to the seller, they should proceed to the next step, which is loan pre-approval.
This is the original value or total amount a borrower owes the lender for a loan or mortgage, excluding the interest.
Preselling units are properties made available on the market before the building is fully constructed. Since the property is still under construction, agents typically present model units or brochures with layout plans to prospective buyers.
Pre-selling units usually offer a low introductory price and promos to gain interest for the property. Buyers can benefit from buying a pre-selling unit since property prices in the area have not yet appreciated.
R
This is the fee that the tenant pays to the landlord for using their property. For example, if you own a condominium, you can have others rent the space for a monthly fee. Unlike lease agreements, rent agreements have shorter periods of about one month.
The return on investment (ROI) is a percentage that measures how much of the invested money has been recouped after all related costs have been deducted. Investors use this to gauge whether the investment is worth it or not.
Ready-for-occupancy (RFO) condos are fully-completed and readily-available units that new homeowners can purchase directly from the developer or existing owners. These condo units can be moved into and used immediately after the sale has been finalized.
Given that RFO units are fully-constructed, interested buyers can conveniently inspect the features and quality of the actual unit, its amenities, and the neighborhood. RFO units also offer flexible payment options and lease-to-own plans to provide buyers with convenient ways to purchase their new homes.
T
Tenants rent or get into a lease agreement with property owners. If you are a real estate investor who owns and rents out properties, you may want to consider screening potential tenants before letting them use your property.
Generally speaking, tenants can use the amenities found in condominiums, but they cannot join homeowner associations.
Term refers to the duration of loan repayments. Loan terms are typically categorized by the number of years. Loans that are less than ten years in term are considered short-term loans, while long-term loans are usually in the 25-year range.
This is the legal proof that an individual is the owner and has full rights to a real estate property. Clear titles must have no lien from creditors or other lenders. Otherwise, the prospective owner cannot claim full legal ownership of the property.
V
This is the total number of all available and unoccupied rental units expressed in percentage. Rental owners are incentivized to keep their vacancy rates low since vacant units do not generate any income.
Be in the Know
Investing in real estate has many perks. But just like in any other venture, you need to do your due diligence, especially if you're unfamiliar with industry-specific terms and concepts. Hopefully, this list of real estate terms gives you a good headstart on the ins and outs of real estate property investing.
Looking for the best condos for sale in the Philippines? Federal Land offers well-built condos in prime spots with high investment potential across the country.
Contact them to learn more!