May 27, 2022
Are You Living in a Well-built Condo? 8 Signs You Should Look For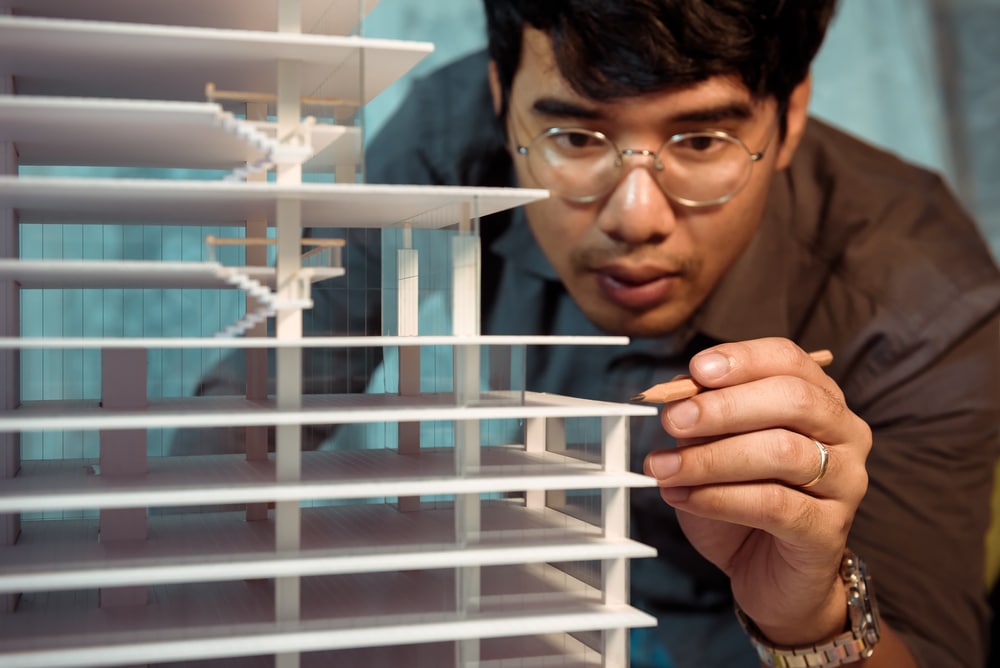 Everyone wants to settle in a well-built house—one that can stand the rigors of time while also having a highly refined form and function. Consequently, this line of thought applies to condominiums, as well.
Looking for a well-built condo may be difficult if you're unsure about what to look for. With that, here are key characteristics you should look for in the condo's structure and amenities. Condo units with these features make for a property that you and your family can enjoy for years to come.
8 Signs to Look For in a Well-built Condo
1. Well-thought-out space
A well-built condo maximizes space using efficient design and planning. Interior design hacks for condos make the space look bigger while giving equal importance to the design.
For example, Federal Land's Japanese-inspired The Seasons Residences and The Grand Midori Ortigas utilize shoe cabinets and kitchen floor storage to help you save space and add more room to your unit.
2. Brilliant workmanship 
Well-built homes have quality workmanship in their structures like walls, ceilings, and floorings. Not only should the condo be built using high-quality materials, but it should also showcase utmost skillfulness.
Check everything for cracks in the structures or uneven floorings. You must also check how the doors fit, as poorly constructed ones might cause inconvenience or pose security hazards. If these issues are absent from your property, it's a good sign that you're living in a well-built condo!
3. Great lighting and ventilation
The Philippines' hot weather makes ventilation one of the most important things you should consider. Otherwise, cooling down your unit using air conditioning will most likely inflate your electricity bill.
With that, you may want to have a few windows and a balcony door to let some natural air in that can replace the stuffy and muggy indoor air. Moreover, letting natural light in using windows is also a great way to reduce your energy consumption. Since these components can be expensive to add on your own, ensure you have sufficient windows placed in the correct areas from the get-go.
4. Ample facilities for safety and security
Not all condos have the same level of security. That's why it's important to choose a condo with ample safety and security measures to protect the residents from harm. For example, Federal Land's projects have CCTV system installations in common areas to deter threats, allowing you to roam freely with no worries.
Condos from Federal Land are also ready for natural and man-made disasters. The properties house administration and security offices with an integrated Fire Command Center (FCC), fire detection and alarm system (FDAS), a water-based automatic fire suppression system (AFSS), and pressurized fire escape stairs to enable tenants to get to safety in case a fire breaks out.
5. Lush green areas and open spaces
Nothing speaks more of a quality property than lush green areas and open spaces where you and your family can spend quality family days. Federal Land has found that one of the biggest motivators for condo buyers is the presence of open spaces and greeneries that make them feel unconstrained and comfortable.
Federal Land's condo projects incorporate green and open spaces for you to enjoy. It especially aligns with homeowners' realizations during the pandemic that the feel of the outside world can be incomparable. As such, you'll find reflexology paths, landscaped gardens, gazebos, trellis seating areas, and courtyards.
6. A wide range of amenities at your convenience
When you think of condos, amenities come to mind first. In particular, amenities for modern living are one of the best-selling points of condos. A well-built condo not only has amenities that perfectly cater to your lifestyle but are also well-thought-out and built to the highest quality.
For instance, you can take advantage of the workspaces provided by Federal Land condos if you don't have space for a home office. You could also unwind in outdoor swimming pools during the weekends or visit the movie room after a hard day's work.
7. Designed with eco-consciousness in mind
Apart from green areas, condos must offer other facilities that ensure an eco-friendly environment. Since house design trends lean toward sustainability, modern condominiums should also follow suit.
Federal Land incorporates different facilities and structures to make its condos eco-friendly, including a material recovery facility, a garbage holding room per floor, a sewage treatment plant, and a rainwater harvesting mechanism. These innovations future-proof your property for future generations to enjoy.
8. Built by a reputable real estate developer with an excellent track record
Prime developers like Federal Land have a superior track record in building residential projects that are the gold standard in the real estate industry. Awards and accolades from their peers prove they are pioneers in the industry and are capable of addressing all your condo needs.
A Quality Home for Your Future
A well-built condo goes beyond the level of shelter it provides. It incorporates the highest standards in its facilities and structures to reward you with the most pleasant experience possible. A comfortable living space, unconstrained outdoor spaces, world-class amenities, and adequate security in place—these are non-negotiables for a cozy family home.
If you're looking for a home to settle down in, Federal Land has condos for sale in the Philippines. Choose from well-built RFO and pre-selling condominiums located in prime spots with high investment potential. Contact our professional real estate team today to help you in your homebuying journey.