July 14, 2023
What is a 15-Minute City? (And Why Condos Are a Key Piece in the Plan)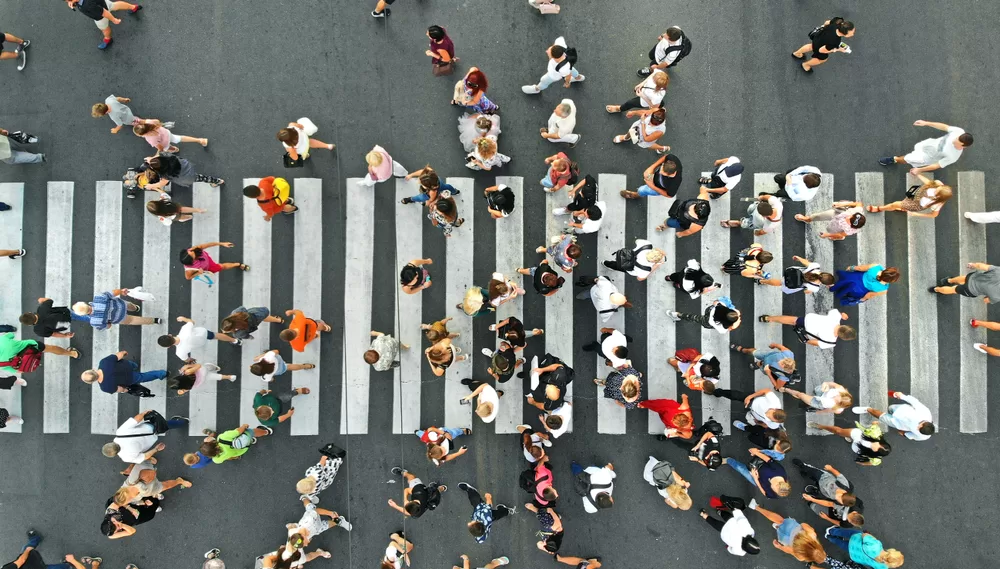 The pandemic highlighted the importance of having everything you need as close to home as possible. Because of this, the idea of the 15-minute city has been gaining traction worldwide. The 15-minute city concept in urban planning aims to modernize how cities are built and how people move through their spaces. Here, condos are part of this paradigm shift's solution. Its growing global popularity makes it worth learning, especially if you want to invest in a condo property. 
What is the 15-Minute City Concept?
A 15-minute city puts the home at the center of an urban plan, creating a city where access to all essential services should take no more than a quarter of an hour. Whether it's work, groceries, food, public spaces, third places, recreation and entertainment, educational institutions, or medical facilities, you can find them in a 15-minute city. 
This style of urban planning is immensely convenient since you don't have to go far to get what you need. It's also a more sustainable way of living where walking or biking is common while you leave carbon-emitting cars at home. Plus, social interactions between yourself and your neighbors thrive in these communities. 
Some cities worldwide that have adopted or are transitioning to this urban planning style include Barcelona, Paris, Portland, and Melbourne. Although the latter two are called 20-minute cities, it follows many of the same 15-minute-city principles.
Understanding the Role of Condos in the 15-Minute City
Condominiums such as Federal Land's Quantum Residences or mixed-use neighborhoods like the Metro Park in the Manila Bay Area can contribute to the vision of a 15-minute city because of their unique features that align with the concept's principles, such as density and accessibility. 
It should go without saying that condominium developers like Federal Land also play a role in designing 15-minute city projects. Communities like the Grand Central Park in BGC feature many constituent condo towers that allow for high-density living while providing must-haves and nice-to-have amenities via their facilities.
These condos follow the principles of 15-minute cities in the following ways.  
Provides high-density housing options 
Condos maximize land use to reduce the problem of urban sprawl. Instead of building residential units horizontally—which would occupy the limited city space and might entail demolishing surrounding buildings, green spaces, and neighborhoods—architects make the most out of vertical space.
Allows you to live closer to work
If you work in corporate headquarters and want a residential address near highly coveted central business districts (CBDs), a 15-minute city has you covered. 
Condominiums such as the Quantum Residences make your daily work commute tremendously convenient since the property is close to Makati, Manila, and Bonifacio Global City's CBD. Even if you don't have a home office, you can work by using the business hub or study lounge within the building.
Provides mobility options with or without a car
A key characteristic of condos in 15-minute cities like the Quantum Residences is that they are accessible even if you don't have a car or don't want to use one.
The three-tower, high-rise residential condominium sits near the intersection of Taft and Gil Puyat avenues in Pasay City. It's also a short walk from the LRT-1 Gil Puyat and PNR Buendia stations. 
Living close to these transportation hubs—with prominent malls, hospitals, and schools around the area—significantly reduces the urgency of owning a car, allowing you to adopt a more sustainable lifestyle.  
Brings amenities closer to home
Readily available amenities in 15-minute cities let you explore your interests and enjoy recreational time without going far from home. If you live in Quantum Residences, it's easy to treat yourself to a healthy and comfortable life thanks to its jogging path, pocket garden, multipurpose court, gym, and 20-meter lap pool just an elevator ride away. 
Meanwhile, another Federal Land property—The Seasons Residences—lets you experience features you can find in international countries, such as a Japanese onsen (hot spring).
Other nearby amenities make gathering and making lifelong memories with your family easier, too. You can celebrate birthdays at the condo's multipurpose hall or cool down in the summer by the pool. Children in your household can have a healthy childhood as they explore the kiddie play area and daycare center. 
Creates spaces for retail shops and other services on podium floors 
Condos house retail shops and other services on the podium level. As such, you need only to take the elevator to access them. This condo feature aligns perfectly with the 15-minute city's principle of having everything within reach.
15-Minute Cities Bring a Lifetime of Convenience 
The 15-minute city concept is fast gaining popularity as urban planners worldwide understand its value for people's well-being and quality of life. Regardless of where these 15-minute neighborhoods are, the benefits are universal: they're sustainable, accessible, and nurturing for communities. 
Luckily, you don't have to go far to live in a 15-minute city because local developers combine and imbue its principles in condominiums around existing cities. 
For instance, Federal Land, a premier real estate company in the Philippines supports the 15-minute city lifestyle in bustling urban areas. In line with the company's continued focus on sustainable living, Federal Land has created master planned communities like Grand Central Park in BGC and Metro Park in the Bay Area with sustainability in mind. The developer includes retail podiums, indoor and outdoor malls, and open spaces surrounding  its residential developments to provide residents with convenient and immediate access to essential goods and services. 
Moreover, the developer has also established mixed-use communities  in Marikina and Cavite. And with new developments in the South Luzon area in the pipeline, more people can experience the urbanist lifestyle even away from the Metro.
Looking to adopt the urbanist lifestyle?, Federal Land is offering well-built and thoughtfully designed RFO units and pre-selling condominiums in prime spots with high investment potential in the country. 
Get in touch with Federal Land, Inc., today to learn more.