November 3, 2022
6 Reasons Why Mixed-Use Neighborhoods are Great for Families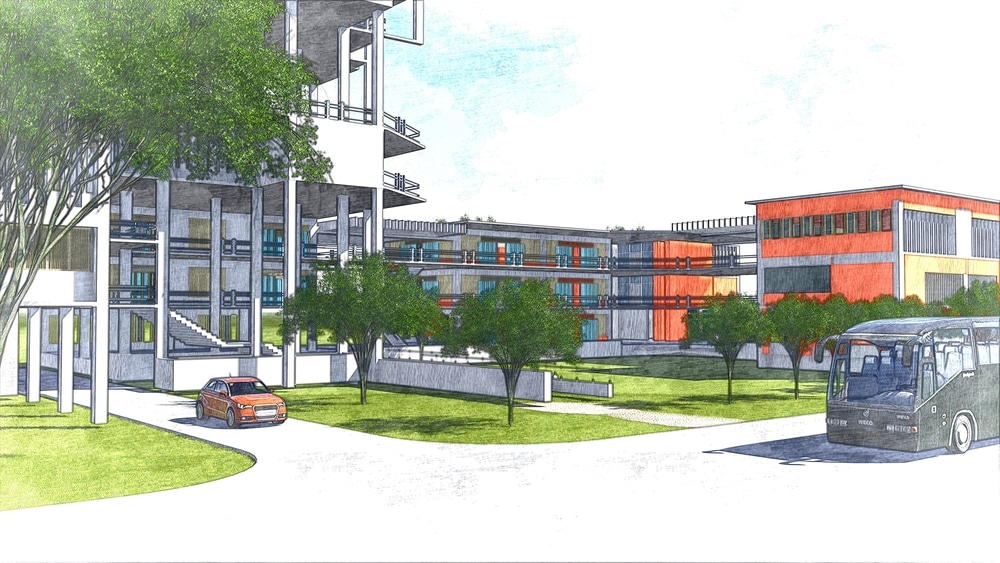 One of the realizations that struck most people during the pandemic is the importance of having green and open spaces near their homes so that they have a place to break the hectic pace of life. In fact, these two elements have become the biggest motivators for buying a home as they make people feel unconstrained while providing great ventilation as well. To add to that, these elements are sure to be appreciated by growing families as they have more room to grow and explore.
Real estate developers address this issue by creating projects that are the middle ground between bustling cities and quiet suburbs. Nowadays, you'll see increasing investments in mixed-use developments. 
What is a mixed-use neighborhood?
Mixed-use neighborhoods are property developments with residential and commercial zones within their communities. Some may even offer cultural, educational, or recreational facilities to cater to residents better. 
The ultimate goal of these types of development is to create accessible neighborhoods that provide added convenience to the already hectic lifestyle of most workers, giving them the best of both worlds: quiet home living while being close to schools and offices. These real estate projects are ideal for those wanting a place of their own but with leisure and key amenities at arm's length.
6 Benefits of Living in a Mixed-Use Neighborhood
Compared to constantly struggling to get around the metro, living in a mixed-use development provides several benefits for many residents today. Whether you're single or have a family, mixed-use developments offer a bit of something for everybody!

1. Accessibility and convenience
Residents in mixed-use neighborhoods enjoy convenience and accessibility, as these developments make everything you possibly need within reach.

From retail malls to educational facilities and recreational centers, living in mixed-use developments lets you experience fine amenities without the hassle of traveling long distances.

2. Less dependency on cars
Since the necessary amenities are nearby, mixed-use neighborhoods also reduce car use. That means decreased pollution and carbon emissions. Mixed-use developments have a pedestrian-friendly design, promoting safety and physical health—these are essential factors to consider when starting a family.

3. More open spaces for communal interaction
With everything being so busy, it's easy for you to ignore the small things in life, such as engaging with other community members. Since the shift to digital has taken over most of your personal and professional life, having an environment conducive to face-to-face interactions can be a welcome change. 
Urban green spaces encourage positive social interactions that can improve a community's sense of connection. Built environments like retail spaces and similar amenities also make interacting with others more spontaneous.
4. Thriving business ecosystem
Mixed-use developments are self-sustaining communities, making property investments a wise financial decision. Should the residential market soften or fall, the other sectors forming part of the mixed-use development can cushion any financial trouble until the affected market recovers.

5. Green and vibrant environment
Many of the country's mixed-use developments have motifs and themes that give its residents an immersive experience.
For instance, Florida Sun Estate by Horizon Land utilizes the easy-going vibe of vacationing in Florida—with lots of sunshine, greenery, and resort-style amenities. These green spaces can benefit your day-to-day life in many ways. They boost your well-being, encourage more physical activity and exercise, improve air quality, reduce greenhouse gas effects, etc. As a result, your overall quality of life can be better.
Horizon Land offers affordable, quality developments that meet modern-day homeowners' essential needs. A subsidiary of the real estate company Federal Land, Inc., Horizon Land specializes in a range of properties in strategic locations. 
6. Sense of community
Recreational and public facilities are common in mixed-use residences, most of which you can find right in the middle of where you live. You can stroll around parks or playgrounds and meet other people living in the neighborhood.
These interactions promote a sense of community among homeowners, contributing to a relaxed, enjoyable lifestyle. 
Your Home with Everything at Your Fingertips
Mixed-use developments are suitable for the current times. As a resident, you can save a lot of travel time and energy to be with your family more. Living in this neighborhood brings everything you and your family need within reach through accessible amenities and facilities.
Residences in Horizon Land's Florida Sun Estates exude the comfort and convenience of mixed-use neighborhoods. These houses and lots for sale in Cavite are in the emerging city of General Trias, which sits in the 21st most competitive city in the country. By residing in Florida Sun Estates, you can benefit from the region's economic growth. 
Horizon Land's vibrant and sustainable communities allow families to thrive with a more meaningful life. To learn more about these projects, visit the Federal Land website.