October 19, 2023
8 Green Spaces and Parks in Metro Manila for a Fun Family Day Out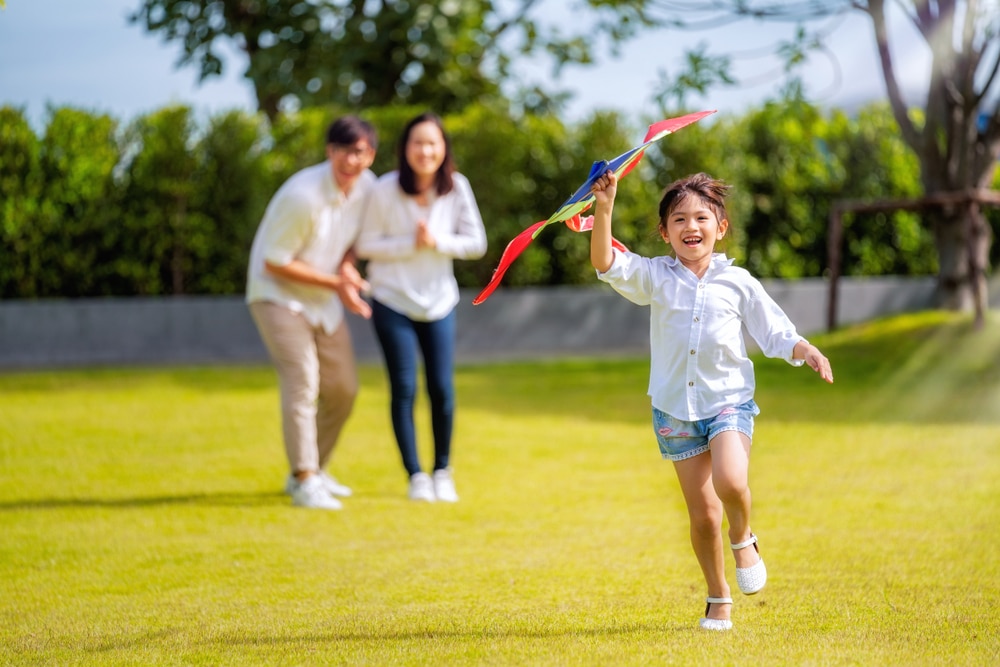 In the bustling heart of the Philippines lies a hidden treasure trove of verdant havens where you can escape the hustle and commotion of city life. A vibrant metropolis known for its energy and dynamism, Metro Manila is also home to green spaces and parks offering respite and recreation for a memorable day with your family.
While these spots have reduced in numbers in recent years, notable initiatives are underway to reclaim their place in the city. From sprawling parks with colorful flora to tranquil gardens brimming with serenity, the green spaces featured in this article can be a source of relaxation, education, and entertainment for you and your loved ones. 
8 Green Spaces and Parks in Metro Manila
The capital of the Philippines is full of places, from famous sites to lesser-known spots, to explore and enjoy on your days off. Discover green spaces in Metro Manila you must visit on your fun weekend out.
1. La Mesa Eco Park, Quezon City
One of the well-known parks in Quezon City, La Mesa Eco Park is a 33-hectare ecological green space that's a natural haven within the hectic metro. It's famous for its vast greenery, deep woodlands, and a large man-made lake, the La Mesa Reservoir. 
Apart from its fantastic nature experience, the park has many activities for different ages. You can go boating or fishing to relax or engage in more heart-pumping thrillers like bungee jumping or zip lining. You'll have no shortage of things to try when visiting the park.
2. Puerta Real Gardens, Intramuros, Manila
Puerta Real Gardens is a picturesque parkland within the historic walls of Intramuros in Manila. It showcases beautifully manicured lawns and well-maintained pathways that visitors like yourself will appreciate. 
This destination is also famous among locals and tourists for its colonial-era architecture and stunning views of nearby Philippine sites. Since Puerta Real is a peaceful green space, it's a must-visit if you want a serene atmosphere to relax and enjoy the historical charm of Intramuros.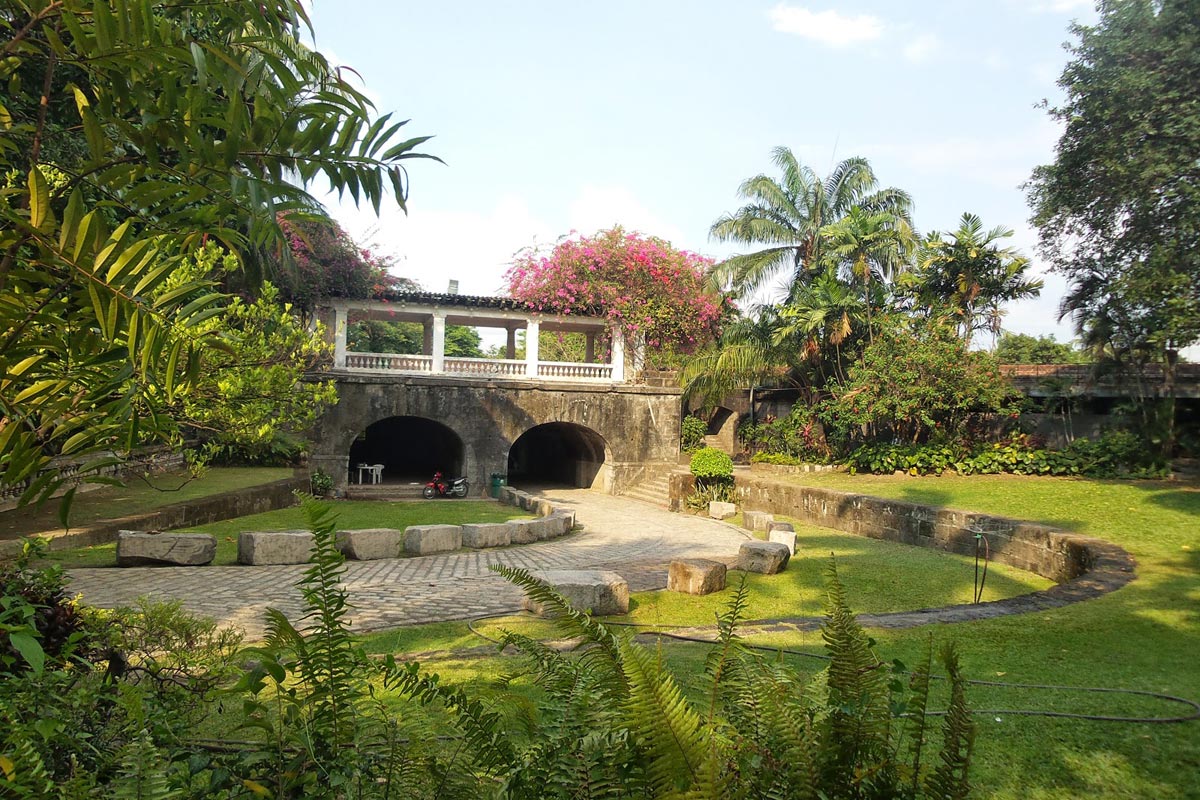 3. ASEAN Garden, Intramuros, Manila
Also located within the historic walls of Intramuros, the ASEAN Garden symbolizes unity and cooperation among the countries comprising the Association of Southeast Asian Nations (ASEAN). One of the top parks in Manila, it boasts beautifully landscaped grounds, indigenous plants, and sculptures representing each ASEAN member state. 
Besides providing a peaceful sanctuary amid the urban setting of Manila, the ASEAN Garden is also a venue for cultural events and gatherings that celebrate the diversity of Southeast Asia.
4. Las Piñas-Parañaque Critical Habitat and Ecotourism Area (LPPCHEA)
The LPPCHEA is a 175-hectare coastal development along the shores of Manila Bay. This protected area serves as a sanctuary for various bird species, including migratory birds. 
Its diverse ecosystem features mangrove forests, tidal flats, and lagoons that support and nurture aquatic wildlife. You can explore the area through guided tours and educational programs on environmental conservation.
5. The Garden, Met Park, Pasay
The Garden is a green oasis in Pasay City, providing a refreshing escape from the city's hustle and bustle. A master-planned community of multi-use, multi-function developments, the Garden houses a display of green lawns and trees, with recreational facilities such as jogging paths and playgrounds. 
It's also within walking distance of shopping centers, event venues, and other amenities, allowing you to enjoy nature in the morning and cap off the night in the "Entertainment City." Not many offer this unique blend of serenity, convenience, and fun, but the Garden does. Right next to the Garden, you can find Palm Beach West, a residential development by Horizon Land with modern and comfortable living spaces for urban dwellers. So, if you want to relocate to the city, this property is worth checking out.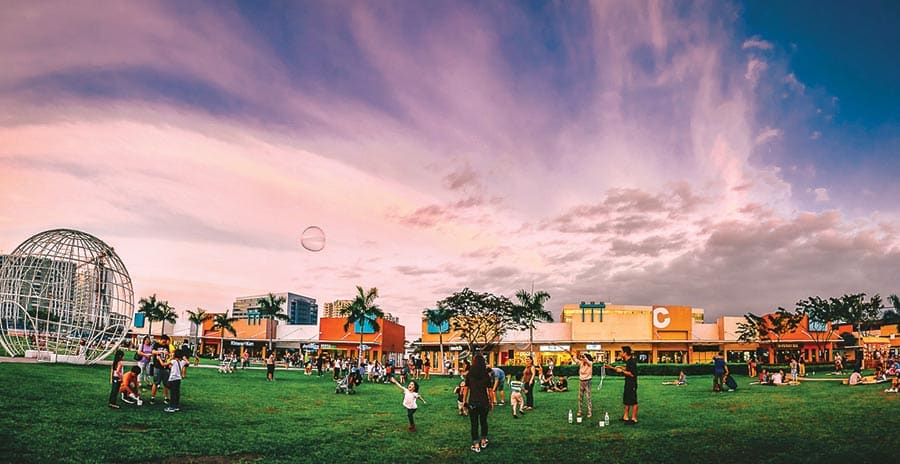 6. Rainforest Adventure Experience, Pasig
Looking for a green space around the metro with access to a mini-zoo and various recreational activities in one convenient place? The Rainforest Adventure Experience (RAVE) ticks all the boxes. 
One of the unique parks in Pasig, RAVE brings out the amusement park experience while dedicating multiple areas to nature. The park entrance is free, so you don't have to spend much when visiting. 
7. Rizal Park, Manila
Rizal Park, or Luneta Park, is a historic urban park in Manila named after the Philippines' national hero, Jose Rizal. The park holds significant historical and cultural value, featuring landmarks like the Rizal Monument in honor of the memory of Dr. Rizal. 
Other popular attractions to explore in Luneta Park during weekend family gatherings include stunning gardens, fountains, and wide open spaces for leisurely walks and recreational activities.
About 15 minutes away is Peninsula Garden Midtown Homes, a residential condo community in Paco, Manila. With a daycare center, swimming pool, and a garden occupying half of the property, this family-friendly development has something for everyone in your household.
8. Arroceros Forest Park, Manila
Arroceros Forest Park is a hidden gem of green space in Metro Manila. This once-vacant lot is now a lush park, thanks to the efforts of the city government and environmental groups. 
The park is an oasis in the heart of the busy city. It is home to diverse tree species, including those that are endemic and rare to the country, like the canopy tree, making it a vital habitat for birds and other wildlife. As you step into the park, you will feel tranquility, away from the noise and stress of city life.
Going Green in Metro Manila
Metro Manila's stunning nature lets you step back and forget the rigors of everyday life. You can have a fun, relaxing day with friends or family by visiting these places and experiencing everything they offer. 
Speaking of excellent locations, The Grand Midori Ortigas is a pre-selling condo in Pasig featuring a two-tower Zen-inspired sanctuary designed by world-renowned Japanese architecture firm Tange Associates.
A project of Federal Land, one of the Philippines' most trusted real estate developers, The Grand Midori Ortigas has minimalist interior design. While it isn't near green spaces or parks, it has its own Japanese-inspired gardens that promote relaxation and recreation to break free from the hustle and bustle of the city. 
Contact them today to learn more about The Grand Midori Ortigas and other Federal Land projects!