September 22, 2023
8 Home Storage Ideas to Maximize Space in Your Condo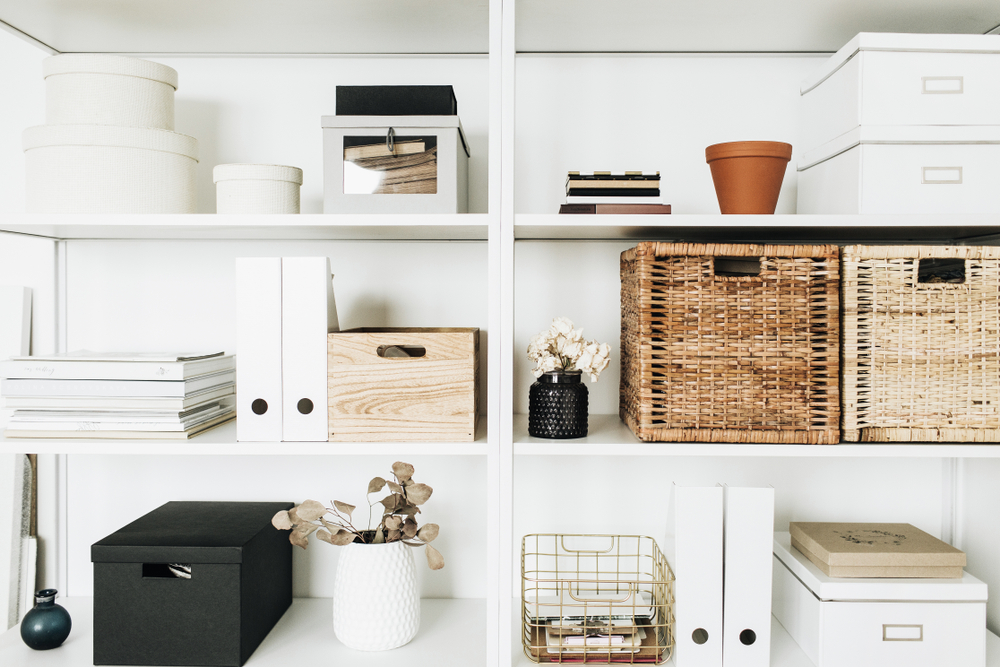 Are you looking for home storage ideas for your condo? Whether you have a spacious or small unit, you can turn it into a roomy and cozy abode with a unique personality while keeping things practical. It just takes some creative thinking and clever storage solutions. It should go without saying you must know your needs at home to tailor concepts and designs that work for you.
8 Home Storage Ideas for Your Condo
You can create an inviting and charming interior by prioritizing functionality and embracing creativity. Here are several condo storage ideas to help you make every inch of your home count.
1. Use a pegboard
A pegboard is a simple yet effective storage option for any space. Pegboards are easy to hang and versatile; you can put them anywhere in your condo. You can use one in the bedroom to hold accessories, at your workstation to accommodate office supplies, or in the kitchen to carry pots and pans.
Pegboards are customizable according to your style and needs. Plus, they're great at keeping items within your reach.
2. Invest in multi-function furniture
Multi-purpose furnishings are crucial in modern homes like condos. For example, a bed can be a storage solution with drawers underneath. Meanwhile, you can put large storage bins below if you have a bedstead with hollow space beneath. Murphy beds are also practical for smaller homes. You can easily fold them away when not in use, creating extra floor space.
Likewise, other Murphy furniture, such as desks and dining tables, are spot-on solutions as they quickly assemble and tuck away after use. Additionally, seating furniture with dual roles is an excellent investment. Benches, ottomans, and chests can sit people but can also be where you stash away miscellaneous items.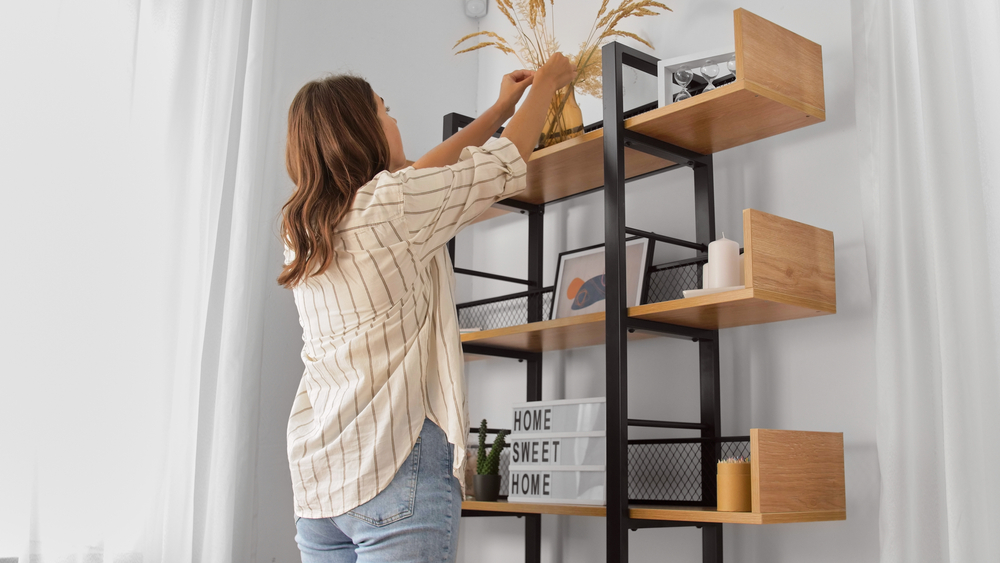 3. Go vertical
Using vertical space is one of the most efficient storage techniques, and you can apply it in different parts of your condo. Instead of cramming things in one spot, you get more room from vertical space by allowing better organization. Installing hooks and racks behind doors can help you maximize the area. In addition, setting up shelves upright provides storage without compromising floor space.
Then, elevate your nightstand using this technique to have space for extra shelves. It's also good to mount things on the wall, such as the television and lamps. 
Another vertical trick is adding a ladder or ladder-style shelf. It's a better alternative to boxy shelves that are usually bulky and space-consuming. They're lighter and easier on the eyes, making the surroundings feel roomy.
If you have plants at home, you can also try setting up a little vertical garden by a window. This arrangement achieves an aesthetic look while being a space saver. Other areas you can play vertical storage with are above the sofa and headboard. You can install floating shelves to hold books, art, or whatever you like.
4. Bring in smaller furniture
Narrow or slim furniture pieces are space savers, while larger ones may only get in your way or hog up too much space. But remember to choose furniture wisely. Get ones that have multiple storage options or can serve many functions. 
Smaller furniture also easily fits into corners. It would be a superb find if you could get furniture with built-in mirrors, such as a cabinet with mirrored doors. Mirrors aid in reflecting light, making a room appear larger.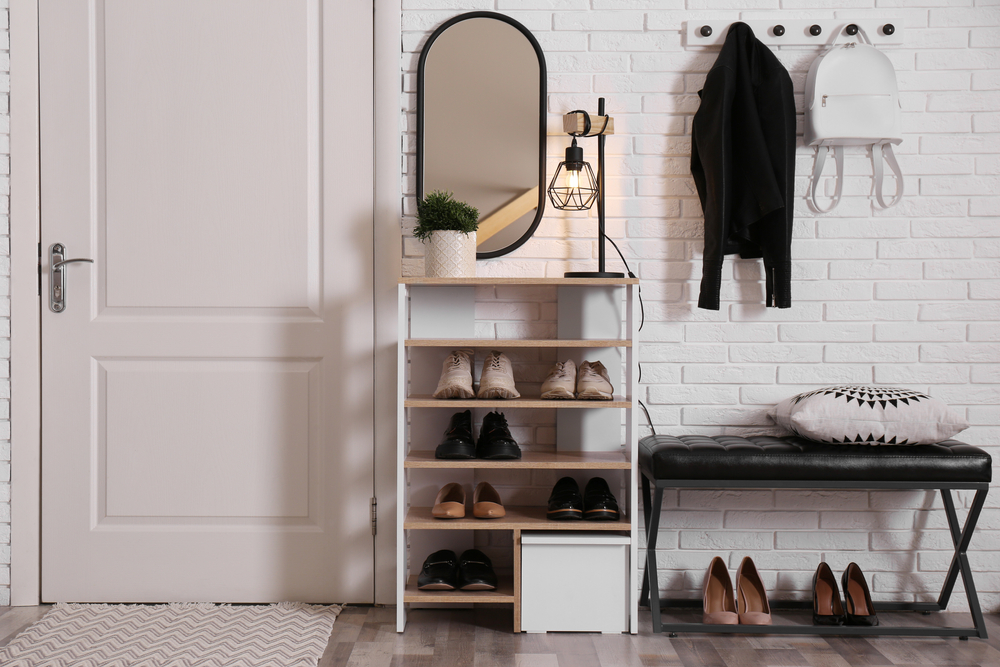 5. Maximize the entryway
Another area to apply condo storage ideas is the doorway. The entrance area can be a place to stow away more items. Instead of leaving it plain or empty, stationing a storage bench or two would be better. These can hold shoes or anything you like. Installing hooks can also add more spots to carry your things, such as keys, jackets, umbrellas, and shoes.
6. Incorporate hidden storage
An ingenious way to store items in a small space is through concealed storage. The Japanese storage system, like the one in The Seasons Residences, features kitchen floor storage, a shoe cabinet, and a bedroom closet. Such items don't occupy much space, but they serve their purpose, making them efficient solutions for condos.
7. Add curtains
Clutter is your enemy because it can make a space look cramped and unpleasant. If you lack proper closets and want a tidier look, turn to curtains. You can set up a tension rod and use curtains to camouflage everything piled on shelves and racks. Doing this lets your home become free from virtual clutter and look much neater.
8. Aim for a flexible layout
Modern lifestyles mean flexibility in space usage. Take The Grand Midori Ortigas. Its one-bedroom Flex Suites have dynamic condo designs and layouts to adapt to your home needs. For instance, you can transform a 13-square-meter living room into a yoga area or a mini home office.
Sneaking Smart Storage Ideas
Have big ideas for your condo? With creative and clever solutions, you can organize and personalize your home however you want. 
If you need a space that suits your needs, check out pre-selling condos in Taguig or The Seasons Residences. This Federal Land project in Bonifacio Global City features unique Japanese innovations for exceptional comfort, convenience, and functionality.
Likewise, The Grand Midori Ortigas showcases minimalism and serenity. Its modern interiors and scenic gardens make it the perfect Zen zone amid a busy city. 
Visit Federal Land's website to find the ideal space you'll soon call home.