May 3, 2019
How Long Is the Lifespan of a Condominium Building? And Other Things You Need to Know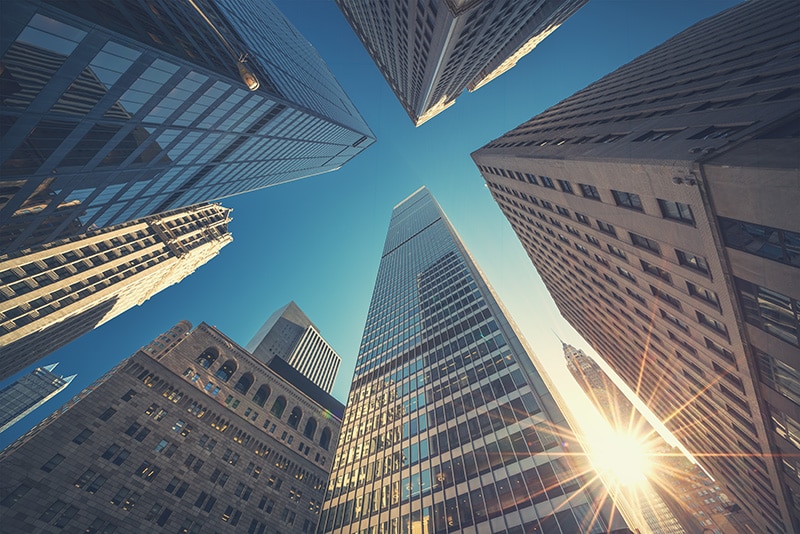 The dream of owning a big house with a large lot in the quiet part of the city has shifted to living in condominiums conveniently close to business centers and main hubs. While the condo life is often associated with independence, convenience, and excitement, many would-be homebuyers are skeptical of condominiums.  Chief of their concerns is the myth of the 50-year rule of a condominium building lifespan and stakes in the condominium corporation.
Here we will answer a few important questions to allay concerns.
How long is the lifespan of a condominium building?
Though the lifespan of condominium buildings is not specified, the section 8C of Republic Act 4726 The Condominium Act provides three factors that would deem a condo uninhabitable:
"That project has been in existence in excess of 50 years; that it is obsolete and uneconomic, and that condominium owners holding in aggregate more than fifty percent interest in the common areas are opposed to repair or restoration or remodeling or modernizing of the project."
A careful reading shows that the 50-year rule is not necessarily true to all developments.  It is on a case-by-case basis where all three provisions should be met in order to declare a condominium building uninhabitable. That the building is:
over 50 years old;
obsolete and uneconomic; and
the unit owners holding in aggregate more than fifty percent interest do not agree to repair or modernize the building.
Hence, although a condominium building is over 50 years old, it does not automatically become obsolete and uneconomic if it passes the building inspections and certifications. Most of the new condominium projects today are designed and built with modern techniques and durable materials to endure the ordinary wear and tear of everyday use.   Modern condos will likely remain in good shape even after 50 years. Moreover, if the majority of the homeowners believe they the building structure is safe, sound, and will only need some modern renovation, demolition would be unnecessary.
On the other hand, if an older condo has monthly maintenance fees, recurring repairs and realty tax that exceeds the monthly rental of a comparable unit in another property, the homeowners can decide and declare that the building is obsolete, uneconomic, and uninhabitable.



Build in the 70s, the Soler Tower, Tytana Plaza and Mandarin Mansion of Federal Land, Inc. are still in good shape and stands near the thriving Chinatown of Binondo, Manila.
What happens when the condominium is declared uninhabitable?
The condominium corporation will convene to make a decision.  The unit owners will vote on what they could do with the building and the land. There are usually two options, they can:
sell the land and divide the proceeds among themselves;
strike a deal with the original developer or another to build a new condominium on their land.
What is a condominium corporation? 
Similar to a homeowner's association in subdivisions, a condominium corporation is a legal entity that represents the interests of condominium unit owners in accordance with the Condominium Act.  Condo corporation holds the title to the land, common areas and other interests, as such it is responsible for the management and maintenance of the common areas and its other obligations. Members or shareholders of the condo corporation are the unit owners who automatically become members upon purchase of their unit.
Like other corporations, all issues in a condominium are decided through the votes of the shareholders or unit owners.  Every decision, be it a simple plan of repainting of the façade or a major agenda of selling the land, must be decided by votes. The rule of the majority, or the option with most votes, wins.
What is your stake in the condominium corporation?
As a condominium unit owner, you are automatically a member of the corporation and co-owner of the condominium, its lands, and other interests.  Your stake will be equivalent to the size and price of the unit or units you own.
For instance, you own a three-bedroom unit of 88 square meters in size.  Your stake and voting power will be higher than the owner of a studio unit of 25 square meters.  If ever the land of the condominium is sold, you will have a bigger portion of the profit.
Is a condominium unit a good investment?
Yes.
While some may argue that the definite lifespan and ownership of house and lot is a more favorable investment compared to the finite lifespan and ownership of a condominium building, there are other factors that should also be taken into consideration. The major selling point of condominiums is their proximity to important places such as schools, business district, hospitals, malls, and major highways.  If you, as a homebuyer, wishes to cut commute time, then a condominium unit near your office will be more beneficial to you than a house and lot in the fringes of Metro Manila. Moreover, a condominium unit is more financially attainable than a house and lot in a central location.
As an investor, buying a condominium to rent out or resell is also a sound investment.  Its strategic location will ensure you have a steady market of students, young professionals, and small families. You can make money from start to finish of the building's lifetime.  And even if the condominium is demolished or sold after 50 years, you as a shareholder will profit from the sale of the land.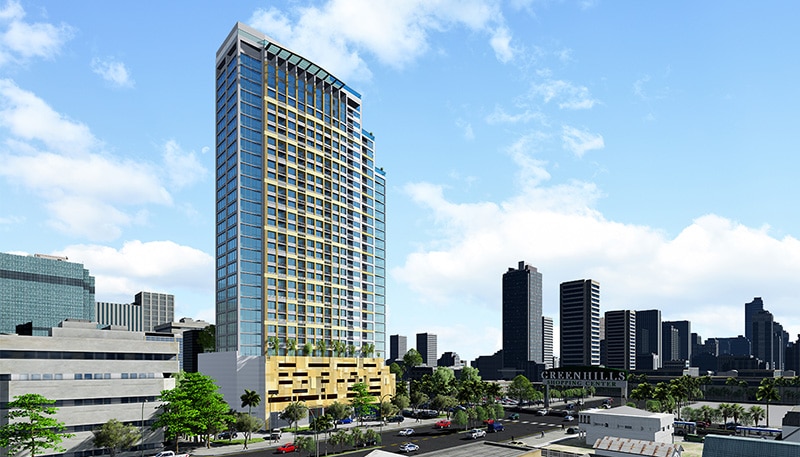 Buying a condominium for sale may seem trickier than buying a house and lot.  However, remember that condominiums are not so different from houses.  While units in a condo community are governed by a condo corporation, houses in a subdivision are governed with a homeowner's association (HOA).  Houses are also susceptible to the damages of everyday wear and tear and natural calamities same as condominium buildings.
So if the 50-year rule is the only thing holding you back from living in your dream condominium, then rest assured that your apprehensions have a low chance of becoming real but potential returns have a high chance of becoming true!
With over 47 years of solid experience, Federal Land, Inc. builds properties anchored on the values of trust, reliability, and integrity.  In every project, Federal Land ensures to collaborate with the best architects and engineers who can best utilize sophisticated technology and reliable materials to create unique projects that stand the test of time.
Federal Land is best known for the iconic GT Tower International in Makati and the luxurious Grand Hyatt Manila in North Bonifacio Global City among others. Other projects are the Hawaiian-inspired Mi Casa and resort community Palm Beach West in Bay Area, Pasay City; the spacious One Wilson Square in Greenhills, San Juan; kid-friendly garden community Peninsula Garden Midtown Homes in Paco, Manila; feng shui-infused Four Seasons Riviera in Binondo, Manila; the quietly elegant Valencia Hills in New Manila, Quezon City; the hip and modern Quantum Residences within Manila's university belt; luxury hotel-branded residences Marco Polo Residences in Cebu; and the Japanese-inspired The Seasons Residences in BGC, Taguig.