February 23, 2023
7 Family-Friendly Quezon City Neighborhoods to Live In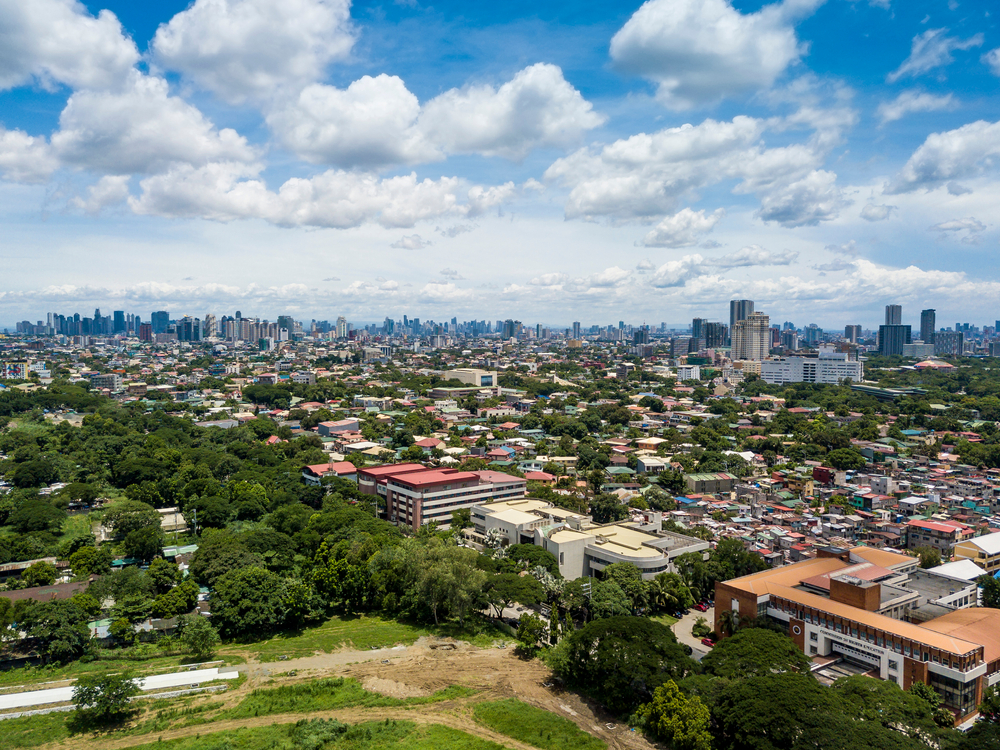 Once the capital city of the Philippines, Quezon City has long been a premier location in Metro Manila because of its proximity to renowned malls, business centers, government offices, and schools. 
The city's real estate landscape experiences high demand, so families looking to live in Quezon City may need help determining which neighborhood to choose. Read on for a shortlist of the most family-friendly communities in Quezon City!
7 Family-Friendly Neighborhoods in Quezon City
Since Quezon City is the largest city in the country's metropolitan area, it's no surprise that it houses several neighborhoods across its 17,000-hectare land area. 
The question now isn't whether you want to live in Quezon City but where to live in Quezon City. Don't worry; we've got you covered with a list of the best Quezon City neighborhoods. 
1. Batasan Hills 
Batasan Hills on the northeastern side of Quezon City has a population of almost 170,000, according to the 2020 Census. Compared to the total number of people living in Quezon City, Batasan Hills represents 5.63% of the overall population.   
Besides being home to several national government institutions, Batasan Hills is a residential zone with many shops, restaurants, and services catering to its residents and visitors.
Numerous public and private educational institutions are also present in or near this area, so your children will have no problems attending school. 
2. Bagumbayan
Barangay Bagumbayan is where different lifestyles mix. It has a blend of suburbia surrounded by dynamic commercial and retail establishments, which may be enticing for your young family if you want a combination of urban and suburban living. 
Education- and career-wise, your kids can choose between two of the country's top universities, the University of the Philippines and Ateneo de Manila University. Both are accessible by car or public transportation. The establishments around Bagumbayan also present employment opportunities, particularly in the IT industry. 
3. Diliman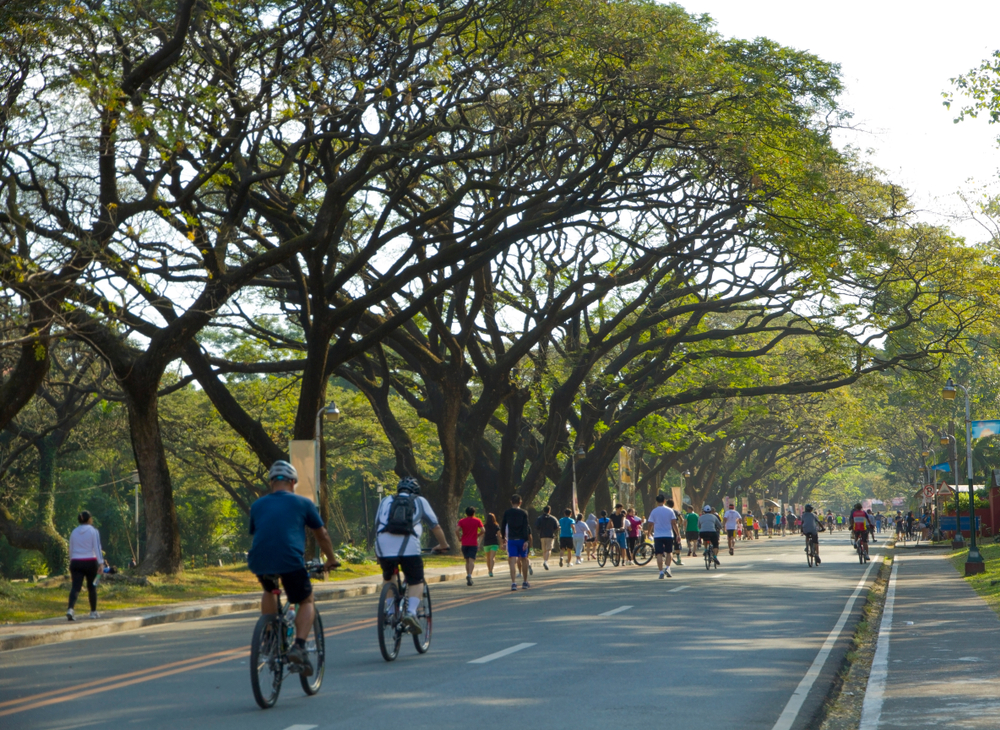 Diliman is prestigious because it houses the country's national university, the University of the Philippines. Besides UP, Diliman is close to several other educational institutions, commercial centers, and medical facilities. 
Mid-priced residential properties in Diliman are perfect for an affordable and convenient lifestyle. Lush greenery and parks, especially along the UP grounds, are also available for biking and family picnics. 
4. Loyola Heights
Considered one of the more affluent suburbs in Quezon City, 21,140 people call Loyola Heights their home. Since it's the location of Ateneo de Manila University, Loyola Heights' student population is noticeable, too. 
Loyola Heights is also close to Diliman and Old Balara, so it takes advantage of the amenities present in those locations.  
You'll also find high-end housing developments in Loyola Heights. Its wide streets and sidewalks make them safe for your kids' daily activities. They are tree-lined as well, making them cool and breezy during hot days and increasing their aesthetic value. 
5. Old Balara
Old Balara has seen positive growth, with many developments happening year after year. As such, it's among the most in-demand areas on the list for real estate investors. 
Its relatively close location to Diliman and Loyola Heights affords Old Balara residents access to several educational, retail, and commercial facilities. At the same time, prices for lot area, houses, and condominium units are more affordable compared to the other two areas. 
6. White Plains 
Located beside Green Meadows and Acropolis, White Plains is one of the more popular residences in Metro Manila. Because of its central location, White Plains has access to major roads and business hubs. This factor means your family won't have to travel far for work and other appointments. 
Your family can enjoy recreational facilities like clubhouses for social activities, jogging paths, basketball and tennis courts, and children's playgrounds during your free time. 
7. New Manila
Photo from Lakbay ng Lakan
New Manila is at the heart of Quezon City, and its prime location makes it a great place to raise a family. Considered one of the crown jewels of Quezon City, New Manila is an enclave of the old rich and is one of the most coveted addresses in the city. 
Apart from its lush heritage, New Manila offers many doors for real estate opportunities, shopping, education, and transport connectivity, providing an ideal mix for you and your family. The city also has retail and tech shops. One of the prime examples of this is Robinsons Magnolia and Gilmore IT Center, which serves as the area's premier center for shopping and PC build. Schools are also accessible via public transportation systems like LRT 2 and the MRT. 
The city also features some of the country's established developers with expertise in condominium projects. One of these developments includes Valencia Hills Tower E. 
Valencia Hills Tower E is Federal Land's newest offering to the continuously growing New Manila real estate supply. It sits in the quiet, elegant residential enclave along Valencia Street and N. Domingo. An upscale condominium neighborhood in a prime Quezon City address, Valencia Hills Tower E is set to have no more than 8 units per floor.
Find Your Dream Home in Your Dream Location
Quezon City has several areas that make ideal living a reality. With several family-friendly neighborhoods to choose from, your decision will depend on your preferences, needs, and resources. But with its rich heritage and bright future, choosing a condominium in New Manila, QC will be one of your best bets.
With the many houses and condominium units in the market, it's important to stick to developers who are in tune with the customer's needs and preferences, and who strive to meet the expectations and satisfaction of their residents. Federal Land offers well-built and thoughtfully designed developments with high investment returns located in the country's prime spots. For more information about its current and upcoming projects, check out Federal Land's website.